Since i've covered all the euro imports, let's take a breather and head out to the carpark of Makuhari Messe and see what are the cars being driven to the Auto Salon. The cars that people actually drive as their commutes. 2 years ago i missed out on the carpark as i was just too busy shooting pictures inside the halls, this time, i made it a point to head out and explore.
The first thing that hit me was just how vast the carpark was. There's no way i could have covered the entire carpark, so i just randomly walked around and turned when i see something that catches my eye. Like the trio of Supras above. Were these wangan warriors?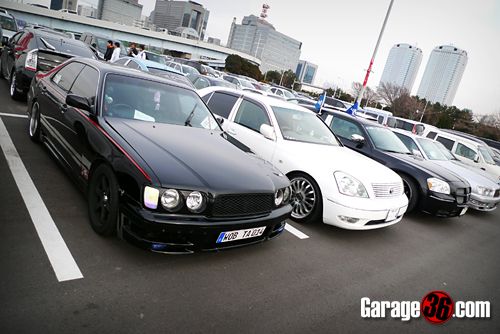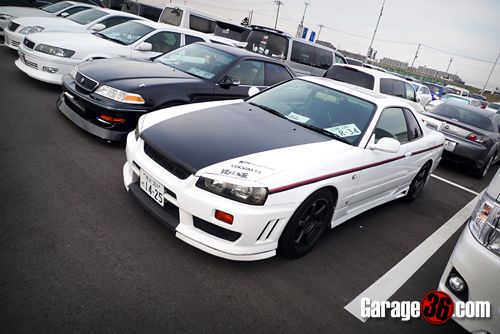 You can seriously just spend hours here cool-car-hunting (or Speedhunting?). Cars which are cool to us are probably quite normal to the Japanese. Like the Nissan Gloria, R San-Yon and AE86.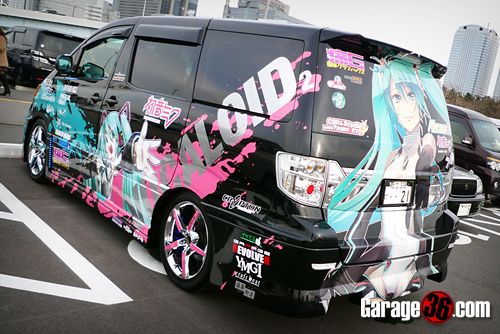 This Itasha Alphard looked pretty cool.
There were a number of old school Japanese nostalgic cars, some tuned, some not...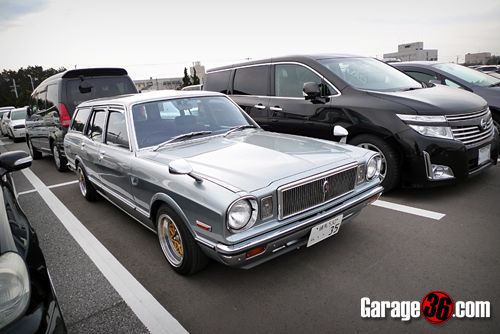 ...but this old school Toyota Crown wagon was my favourite.
Here's a more modern Crown wagon.
There were no lack of slammed MPVs.
For some, the carpark became a meeting point for casual gatherings.
This group of Hummers had a pretty good meet. There was even a stretched Hummer.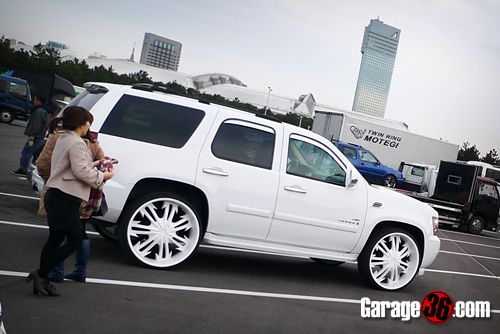 An Escalade showing that sometimes, rims CAN be too big.
There were also a number of Benzs parked up next to each other. These were not your ordinary Mercs, these are Koenig Specials. Love em or hate em, they looked wild and crazy.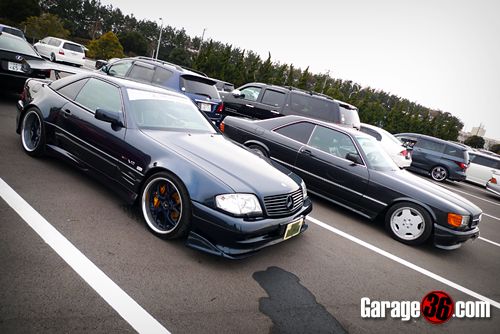 Old school German stance movement.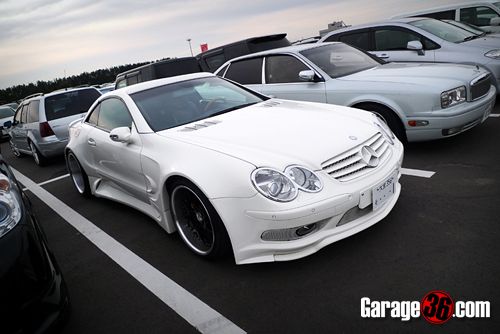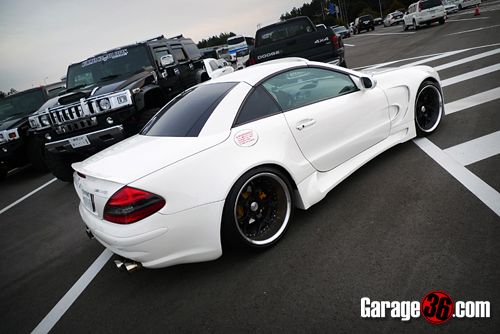 This more modern one joined the Koenig group soon after.
This Caddy showing us more old school stance. Slammin.
How's this for slammed? Bosozoku!?!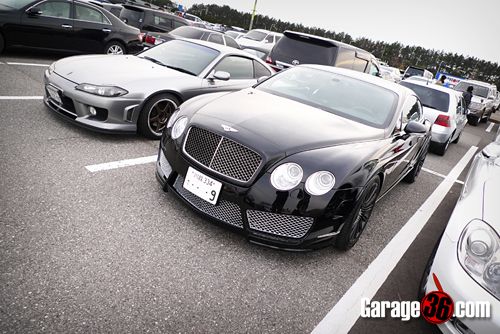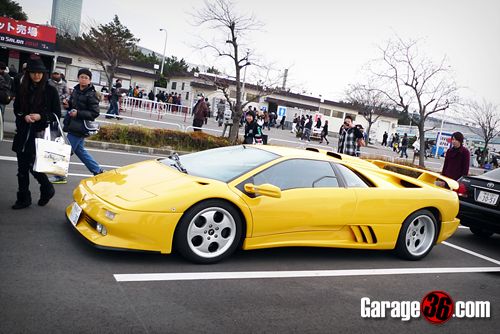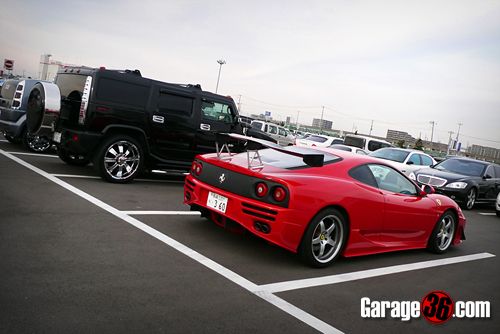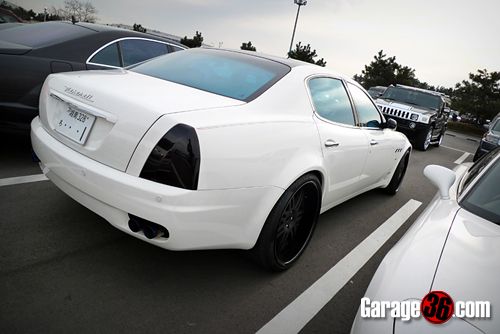 There were no lack on expensive rides either. Only in Japan can you see so many exotics parked next to lovely JDM sports cars, like the FD above.
Speaking of FDs, these may be plentiful in Japan, but finding a decent one in Singapore is near impossible. I wish i could pack this RX7 up and send it home.
Or maybe this R34 or R33? The R34 strangely wearing Infiniti stickers at the side. That's car tuning culture for you. JDMs wanting to go USDM while USDMs wanting to go JDM.
How about an R32 or S13? The R32 looking really clean and immaculate.
Moar S-chassis rides? Check out the wheel fitments...
On the topic of wheel fitments, this Celica shows us that rolling hard really does suck.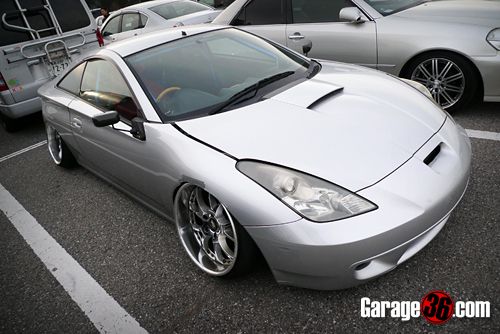 He rollin so hard, all his body panels are peeling off. It was insane.
Just in case you don't believe they drive around with wild camber.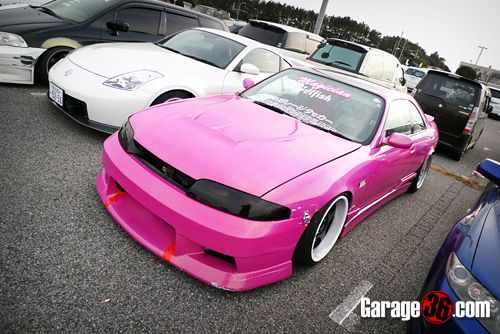 Plenty of drift cars attended. Some in better shape then others.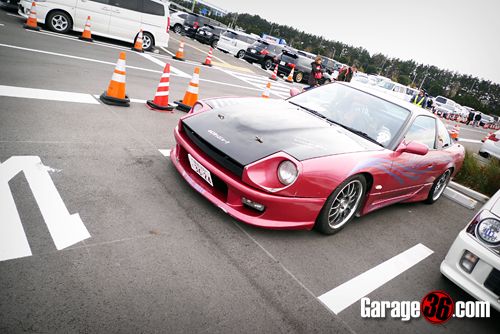 S13 with S30 front end?
Here's a clean Supra.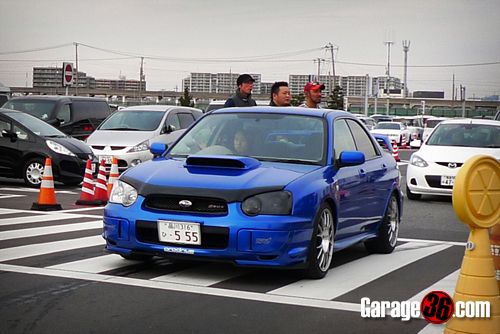 I didn't really see much Impreza WRX's in Japan but the blue S204 wins it for me with it's matching plate.
This Bomex MX5 keeps making me think of Gran Turismo.
Some visitors took the opportunity to advertise in the carpark.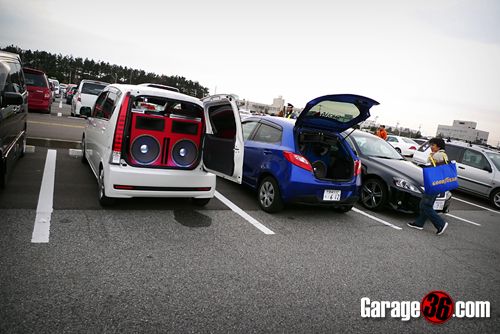 While others just blasted away.
This Porsche was stunning.
Love the wheels, love the stance, love all the things!
Another Porsche, this one looked like it was running Asanti wheels.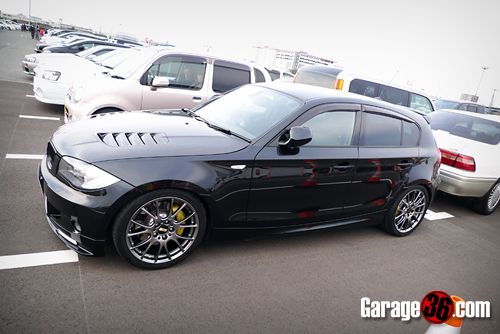 More euros spotted, a 1-Series and a Zero-Fighter kitted 3.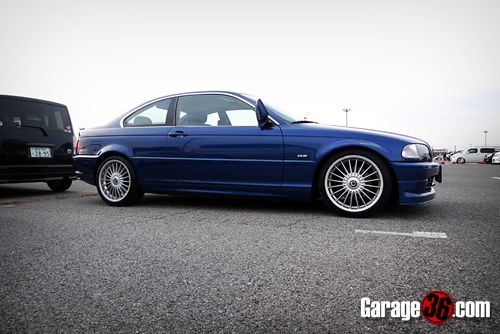 Genuine Alpinas above with the Alpina 7 sitting next to a Camaro.
I wondered if this 3 was from Checkeuro.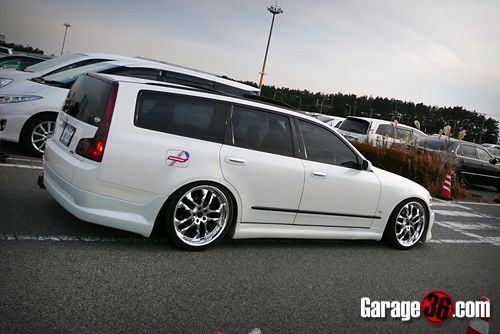 My favourite wagon of all, the Stagea.
Did i mention i liked the Stagea? And with this i shall end my post on the carpark, it was getting slightly late at this point and i wanted to head back into the event halls to finish up taking as many photos and buying as many last minute things as possible. These pictures of the cars in the carpark only show a fraction of the cool cars present, the carpark was just too vast to be completed in a short period of time, maybe another year.
Read more:
Tokyo Auto Salon 2012: The Girls! Part 1!
Tokyo Auto Salon 2012: The BMWs
Tokyo Auto Salon 2012: Audi & VW
Tokyo Auto Salon 2012: Volvos
Tokyo Auto Salon 2012: Mercedes-Benz
Tokyo Auto Salon 2012: Porsches
Tokyo Auto Salon 2012: MINIs and an Evoque
Tokyo Auto Salon 2012: The Italians
Tokyo Auto Salon 2012: British Marques
Tokyo Auto Salon 2012: The Carpark
Tokyo Auto Salon 2012: Fatlace
Tokyo Auto Salon 2012: Rotaries and Mazdas
Tokyo Auto Salon 2012: Toyota Hachiroku
Tokyo Auto Salon 2012: Subaru BRZ
Tokyo Auto Salon 2012: Old School Cool "The Classics"
Tokyo Auto Salon 2012: Honda
Tokyo Auto Salon 2012: Subarus & Mitsubishis
Tokyo Auto Salon 2012: GTRs & Nissans
Tokyo Auto Salon 2012: Daihatsu & Suzuki
Tokyo 2012 Day 1
Tokyo 2012 Day 2 - Part 1: Sushi-Dai & Ginza
Tokyo 2012 Day 2 - Part 2: Toyota Megaweb
Tokyo 2012 Day 3 - Tokyo Disneysea!
Tokyo 2012 Day 5 - Asakusa & Harajuku
Tokyo 2012 day 7 - Akihabara
Tokyo 2012 day 8 - Hakone!
Tokyo 2012 day 9 - Last day in Tokyo