Since today was a nice and sunny day, we decided to quickly bring forward out Nara visiting plans lest it be rained out again. As you can see the view out of our hotel wasn't fantastic, but at least we had a pretty high floor to avoid being blocked by adjacent buildings.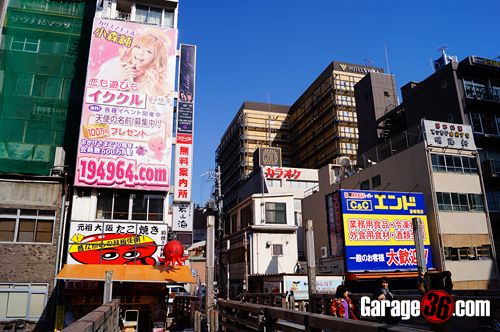 Down at street level though, here's what you'll see. That's our hotel there in the background, the Hotel Vista Grande.
We had a quick breakfast of what else? Takoyaki and made our way to the Kintetsu train station.
I took some shots of our surroundings as we walked. I found the girls bar sign on top of bird land kinda amusing.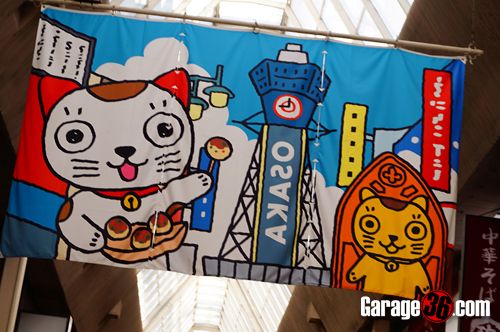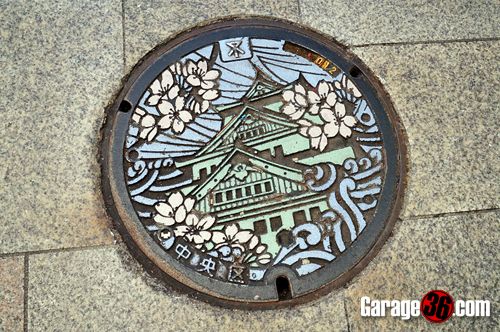 Stuff you'll see quite often around Namba.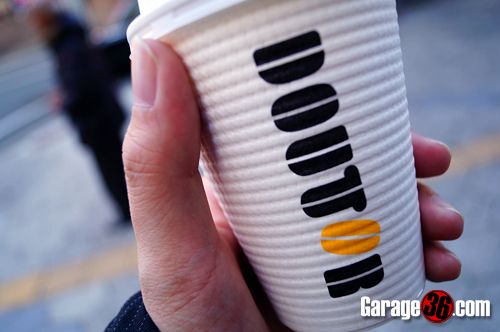 We both grabbed a coffee from doutor (still nice) and headed into the subway.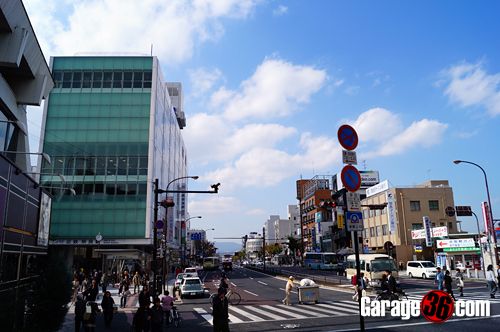 A short express train ride later, we exited the Nara train station. What a difference a half hour train ride makes huh? One moment you're in the big city full of tall buildings and tightly packed houses, and the next, you're in a much smaller city with big open skies and lovely parks surrounding you. I guess that's one of the things i like so much about Japan.
Above we see the native settlers of Nara.
They can be the occasional assholes though. So be careful!
But all the deer we encountered were civil and docile. Most of them were just sitting around and chilling.
Fiat 500 sitting nicely outside a shop.
Ever seen a deer troll you? You have now...
This little one looked like something out of a disney movie.
Jamie bought some cookies and went in search of deer.
Most of the time, they'll find you first and this happens.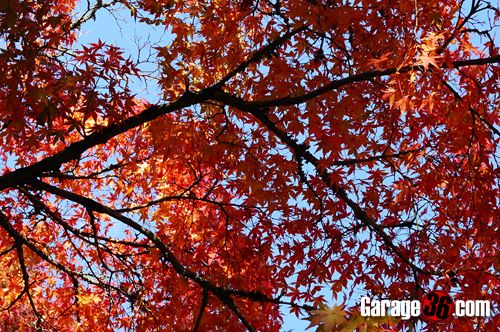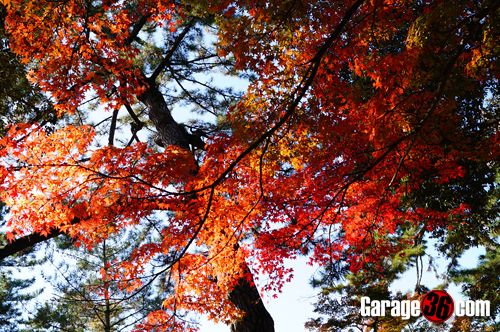 Nara had the reddest trees we saw on our trip.
Even Snoopy's in one the deer thing.
After feeding the deers and chasing them around, we continued our tour into the Todaiji temple. Also known as the world's largest wooden building.
It's pretty big.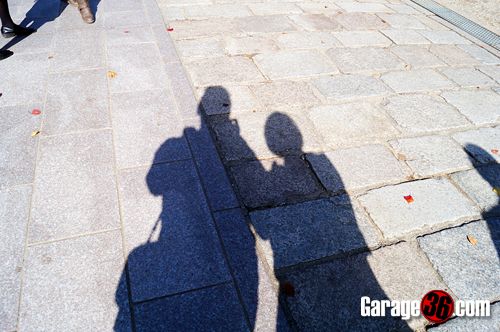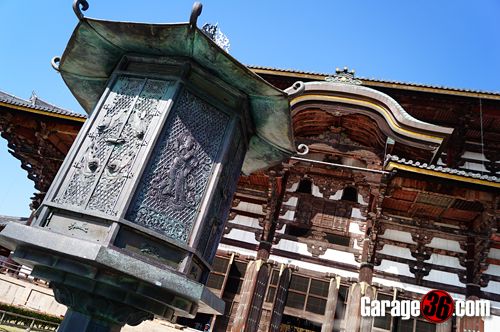 You'd wonder how long it took for people back then to build such a thing.
They had lots of intricate little details throughout the building so it was quite interesting to poke around.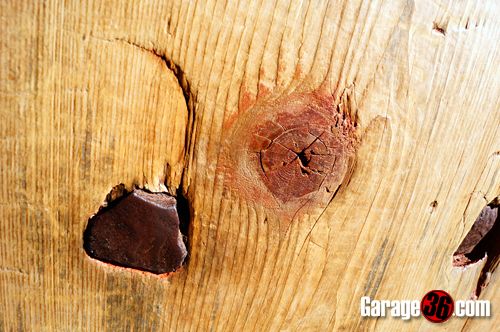 I like to look at stuff like this.
Jamie bought some omiyage for relatives back home.
I liked the chicken one, but i didn't buy it.
I had earlier planned to eat at this joint, Yatagarasu, which serves only chicken and interestingly, raw chicken as well! But sadly, very sadly, it was not opened yet!!! GAHHHH!!!!!!! :(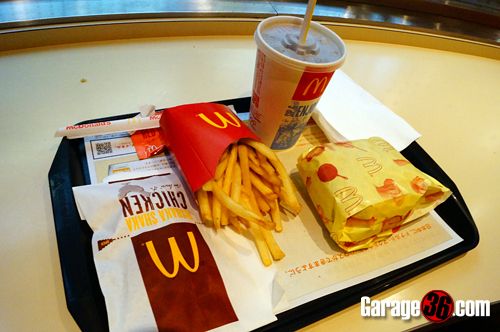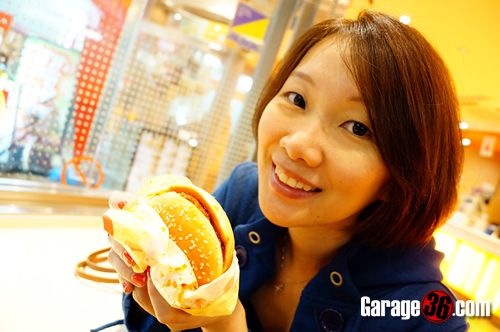 So we ended up at a Macdonalds instead. We both had a teriyaki burger.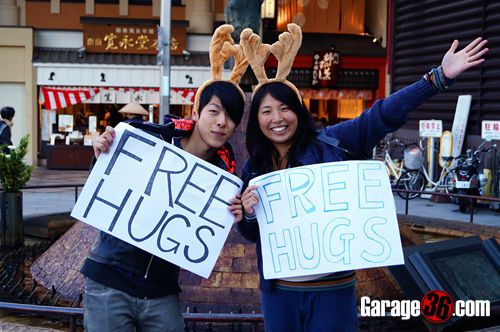 On the way back to Nara station we saw these 2 giving out free hugs, so i took 2.
I also bought a single piece of sushi for a taste. It was yums.
We headed back to Namba and visited Namba Parks, i've always wanted to take a look at this building because of it's interesting architecture which incorporates many enviromental aspects. Pretty cool. It felt like a very high rise park.
It had an outdoor area on almost every level leading up to the 8th floor where we caught an Osaka sunset.
Back into the building, we headed for dinner at Kushiya Monogatari, an all-you-can-eat kushiage fry up joint where you do the frying yourself!
They had english instructions, basically, you go grab the stuff you want from the buffet area, bring it back to your table, dip it into batter, bread it, and submerge the breaded piece of skewered meat (or vegetable) into the vat of hot oil in the middle of your table.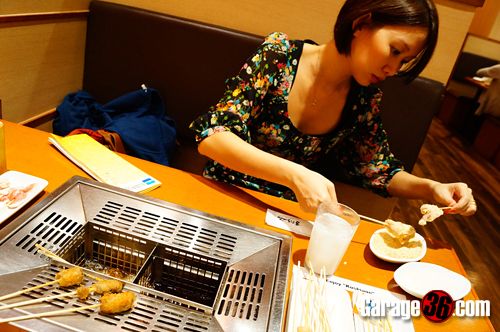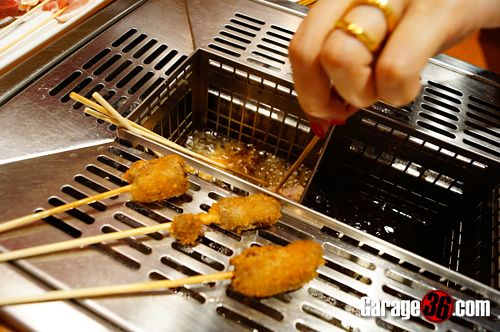 Couple of minutes later, happiness ensues.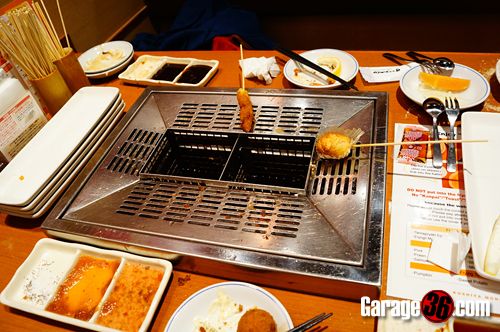 I would like to think we pretty much ate our worth. We finished off over 60 sticks and had ice cream. Total cost was around 3100 Yens. I think it's worth it. I would like to go again one day...
With our tummies filled, we did some more shopping before heading back to our hotel. I stopped by the nearby Tsutaya bookstore to pick up some quality literature. Oh yea the Tsutaya in Dontonbori is opened from 8am to 4am, it used to be 24hours though. But hey, i'm not complaining.