As we head towards the new era our present day BMW-styling, we take a step back to the days before someone with the last name "Bangle" started Bangling up the BMWs we love. The last pages of a chapter on classic BMW design.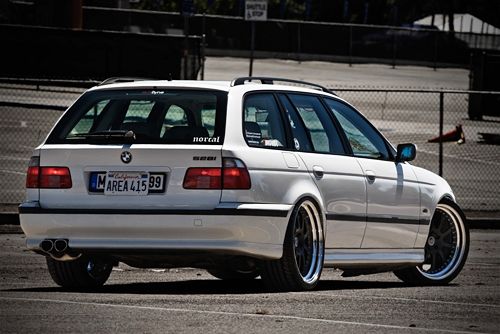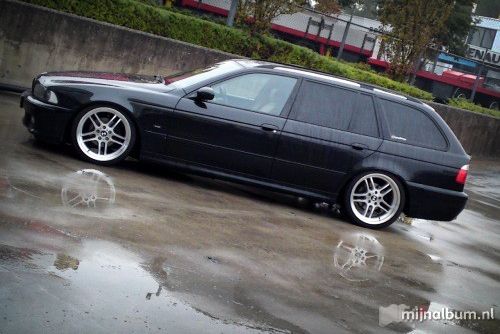 The E39 5 series is still regarded as one of the best generation of 5's. Classic BMW looks and a great lineup of purring engines made it a cult favourite today.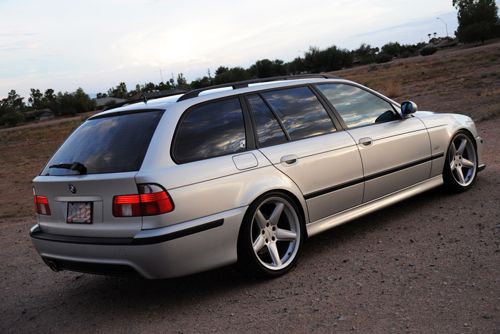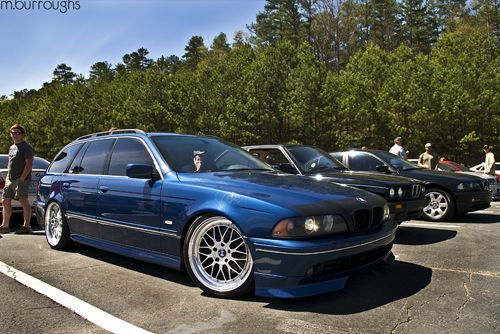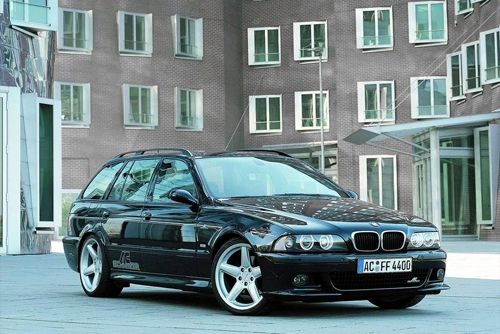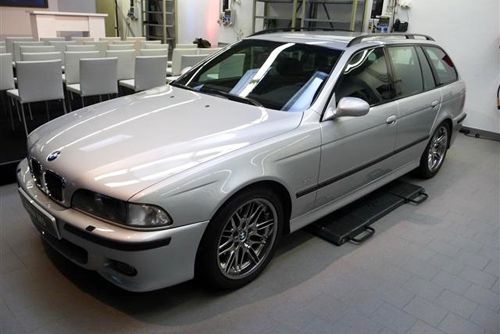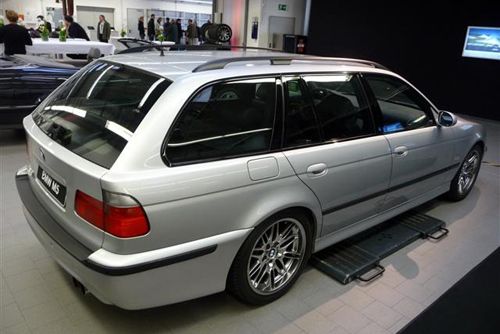 BMW never officially released a Touring M5 for this generation, but there is a lone still-born prototype sitting in the depths of the M-factory.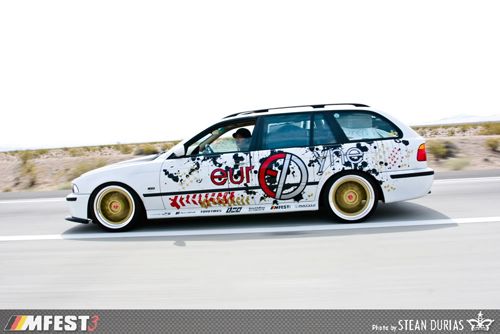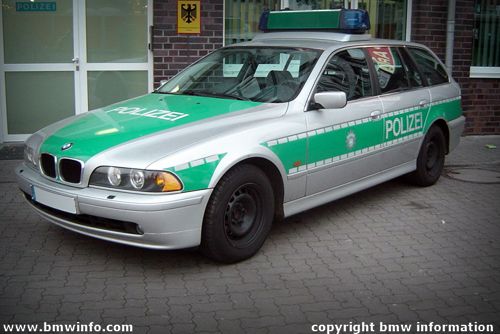 Even the fuzz liked it.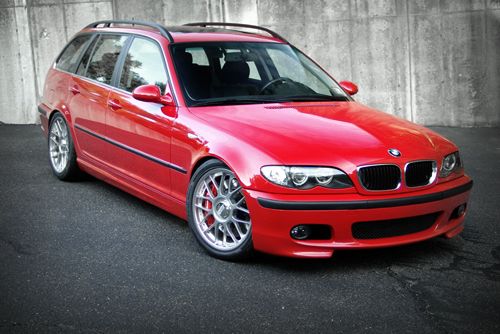 Rounding off the 90s, the E46 represents what many consider, one of the most everlasting designs ever to leave the factory.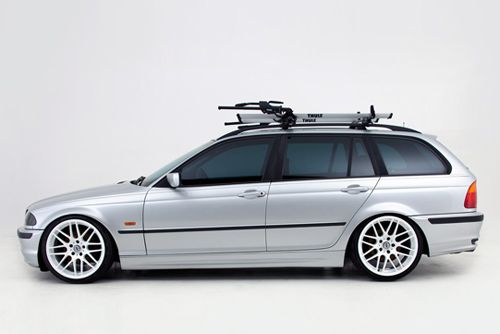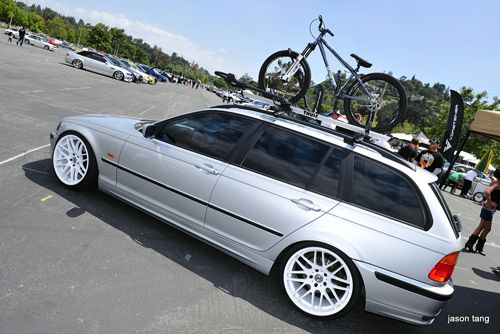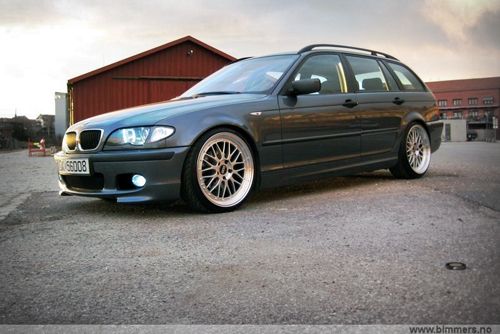 Take an E36, round of the edges and give it a sprinkling of 90s modernity and flair, you'll end up with the E46.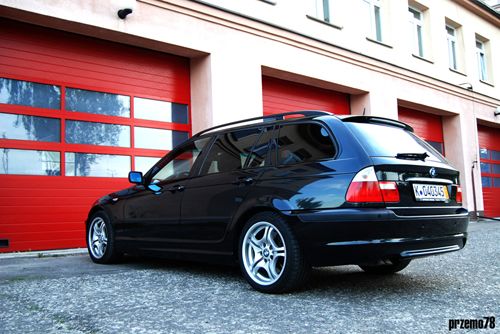 It even looks good in relatively stock form. This one wearing some tasty M-sport bits but otherwise, all original BMW.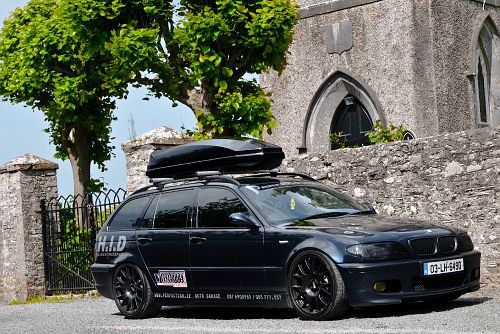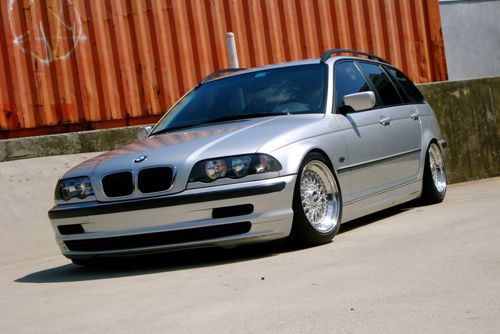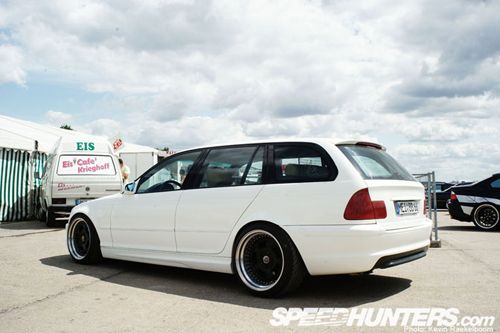 Another hot favourite amongst the aftermarket crowd, any style you like, you'll be able to spot it on an E46.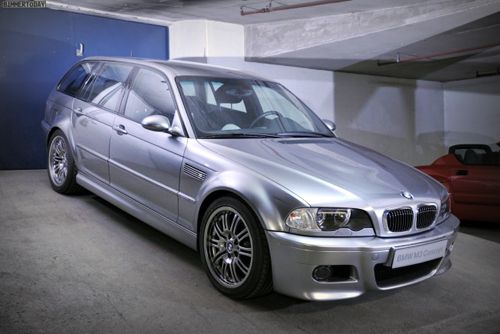 Similarly with the E39 Touring, BMW never made an M3 version. With another lonely single prototype sharing space with her bigger E39 M Touring sibling. And with the end of the E46s, also came the end of the evergreen BMW styling we have come to appreciate. In Part 4, i'll bring us up to date with our present day Ultimate Touring Machines.