Rounding off the coverage of the Japanese tuners is this trio of VIP cars. As with all car cultures, the VIP world has pretty much evolved to a point where there isn't really one singular style to follow. With fresh ideas bringing forth their own take on the Bippu scene, which has now evolved from the murdered out mafia looking cars and have branched out to cars with a more sporty style and more recently, itasha-ed Bippu rides running oni-kyan stance! Such a style wouldn't have even been dreamed off just a couple of years back. It does go to show, how much more the Japanese are willing to push in terms of defining their own style in what had always been seen as a more "traditional" scene.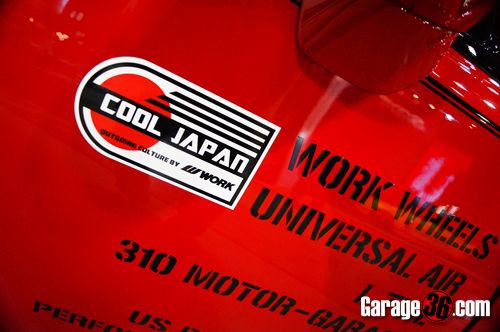 Keeping it still rather sedate is this Celsior (Lexus LS to you and me) from JobDesign. With the popularity of air suspension, cars are now running lower than ever.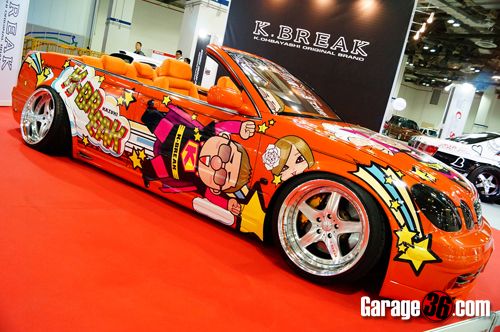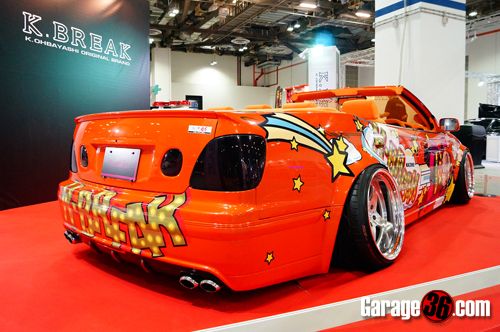 Taking it up a notch is K-break, bringing along their chopped roof Aristo.
With it's bright orange paintwork and equally bright interior trim, you can't miss it.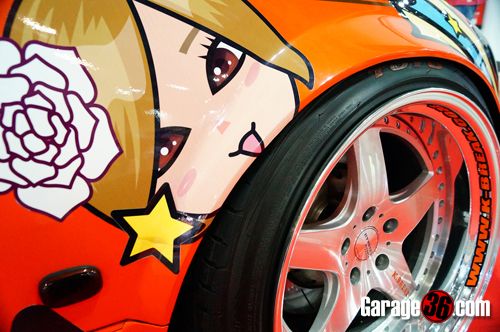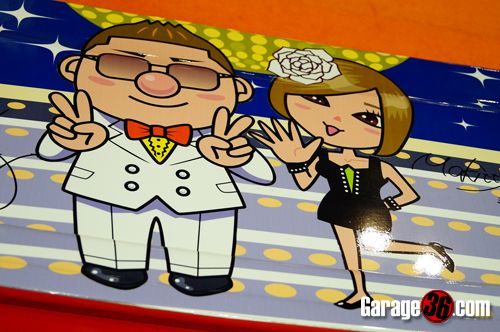 With the colorful graphics, it's a really nice and light hearted take on the genre. Something we are begining to see more of.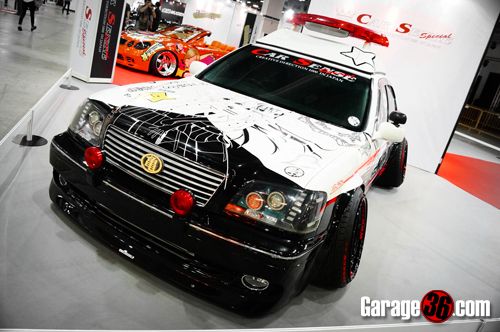 A car i saw last year in Tokyo, the slammed oni-camber Crown patrol car from Car Sense.
This time, it has some itasha graphics added on, to make it even more of a caricature of itself.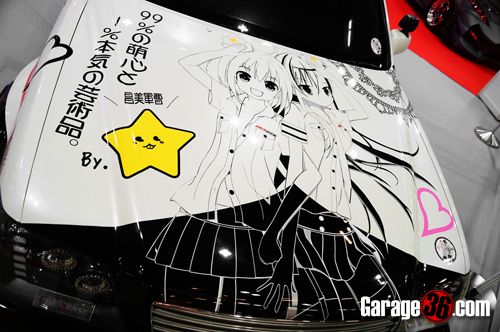 It does put a smile of people's faces though!