Towards the second half of last year, BMW gave the current generation 5-Series what is known in automotive circles as a "facelift". Whilst most manufacturers would take this opportunity to give their cars minor plastic surgery, BMW had chosen a more restrained approach on the F10. A slight nip and tuck if you will.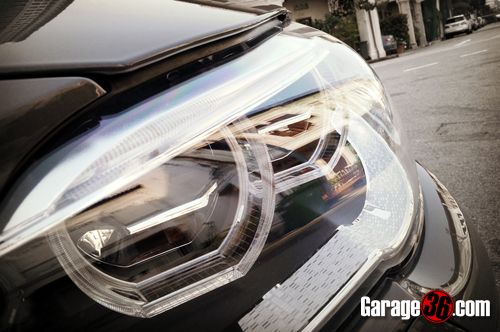 Like the 5-Series Gran Turismo we drove early, the external changes are so mild even some keen-eyed observers would stumble to point out more than a handful of revisions. A new front bumper incorporating redesigned front air intakes, new adaptive LED headlights and fog-lights, a new rear bumper with an extra "crease" in the rear apron and revised taillights pretty much sums up the external updates on BMW's executive mover. There are of course slight variations depending on your trim specifications and how generous you are with the M-Performance (or BMW Individual) options list. The result of all these little changes though, is a reduction in its drag coefficient (Cd value) of 0.25 (0.29 previously). Oh yes, you can now open the boot with a wave of your foot below the rear apron. (But that's not exactly a visual revision.)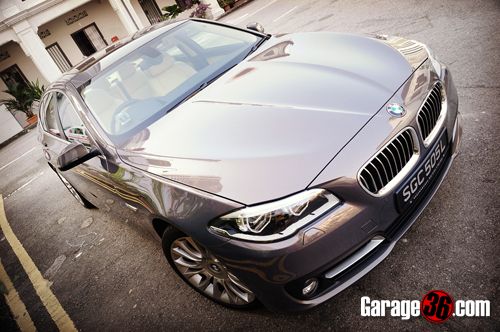 It does look like the people who spec-ed up our "Luxury Line" test car had some exquisite taste as our car also comes with BMW Individual options, 19-inch Individual wheels and a selection of Individual bits to make up the interior.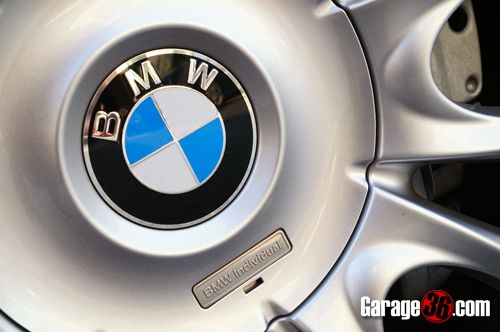 These all make our 535i slightly more special but i'm guessing it all comes with a "slight" premium.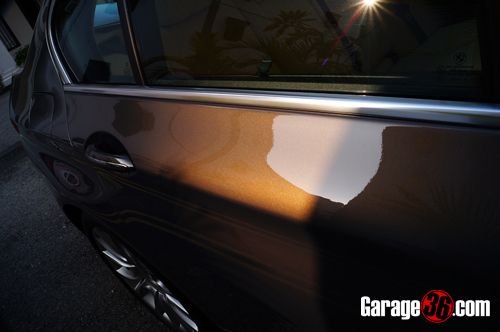 The pearlescent paint does look stunning, throwing off golds, greys and browns depending on the angle you're looking at.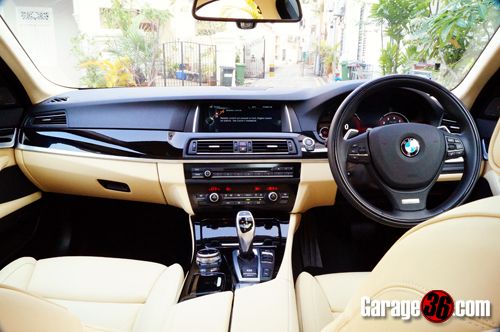 Inside, the revisions are more apparent as you'll now have a TFT-screen dashboard and touch sensitive controls on your iDrive. Both of which, we saw earlier on our drive with the 5 Gran Turismo.
On the road, we all know the story. Top of it's class. BMW mentions they've fine-tuned the chassis dynamics but unless you are driving an earlier and later car back to back, for normal drivers like us, it will be quite hard to tell the difference. There is no lack of grunt from the Twin-Powered 3-litre turbo which in this car, does prefer to cruise instead of bruise.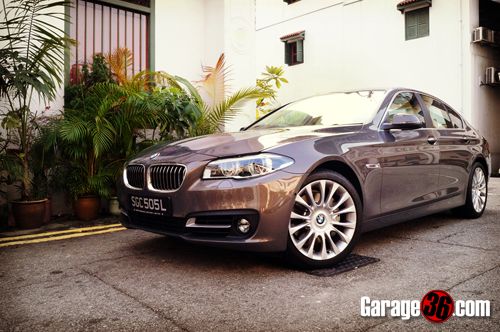 Mid-range overtaking maneuvers are easily dispatched with a squeeze of the throttle and the car's exceptional road holding will keep it planted through long sweeping bends and the occasional switchback. Pushing too hard will scrub the front wide but easing off the throttle brings it back without much drama. The electric steering might feel slightly numb at times but for most drivers, the added convenience when driving around town and parking will probably be appreciated much more.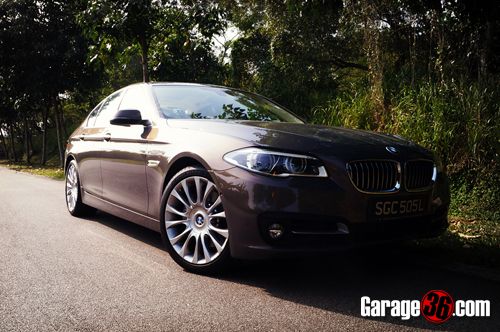 All in, BMW might have taken a much more restrained hand than what most of us are accustomed to when we think of "facelifts", but what this does show, is how good the initial offering already was. The new facelifted BMW 5-Series range is now available for viewing at Performance Motors' showroom.