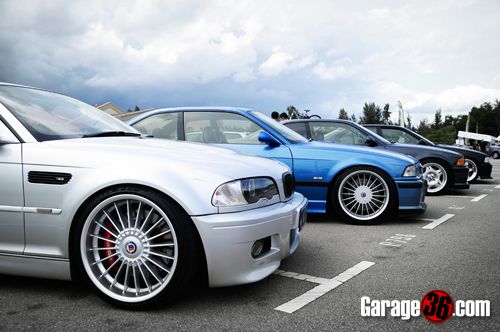 When it comes to automotive meets, no matter how many you've been to, there will always be some surprises awaiting and just before heading down to the show grounds, i had one of my most pleasant encouters. A pair of Malaysian Munich Legends had just blitzed down the North-South earlier in the morning to join in our tiny convoy. Not only that, these 2 beauties were wearing some of the finest shoes to ever grace the machines from Bavaria, original Alpinas!
Our small convoy trekked up to the showgrounds soon after and we arrived just as everything seemed to be setting up.
Mr Blitzer's sedan awaiting parking instructions.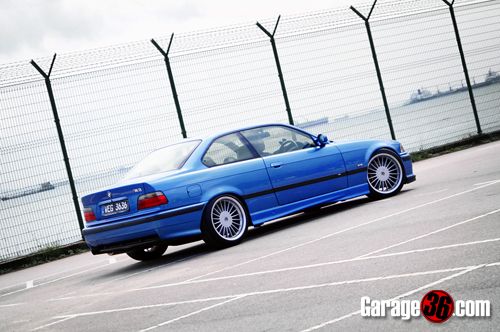 Estoril Blue M3 Evo made all the right noises.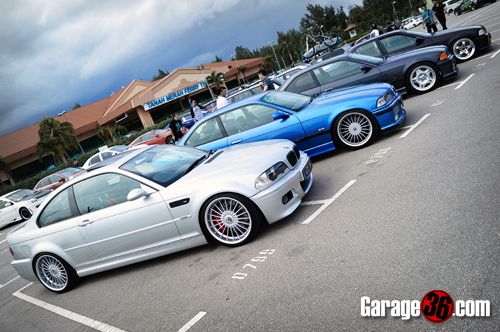 Eventually we were settled into our little nook at the edge of the carpark. Adding some old school Euro Flavor to an otherwise JDM-heavy event.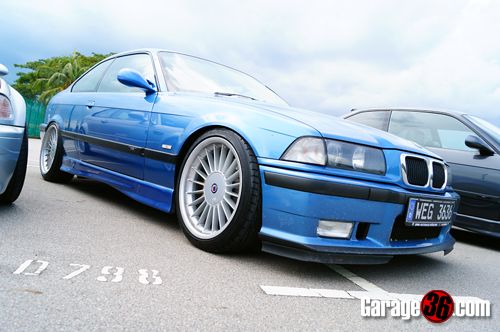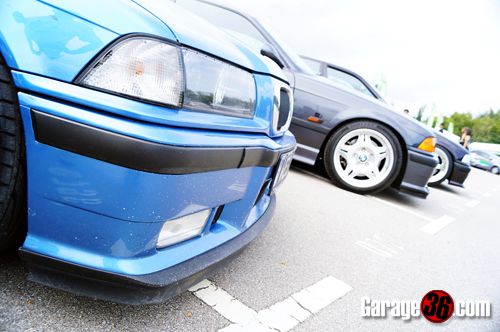 Such a lovely color.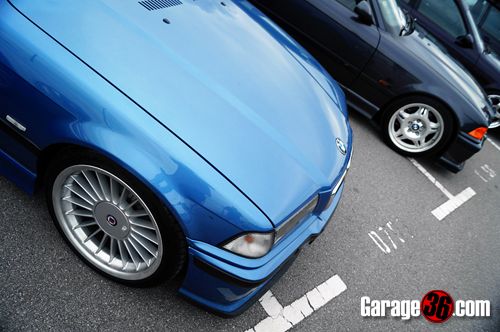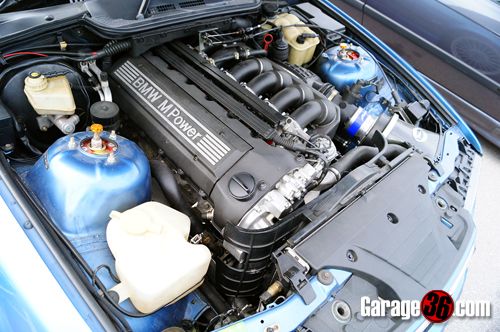 The good stuff.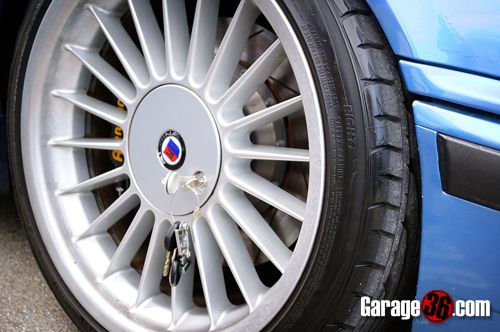 The magic of Alpina wheels. All wheels require a key to get to the lug nuts...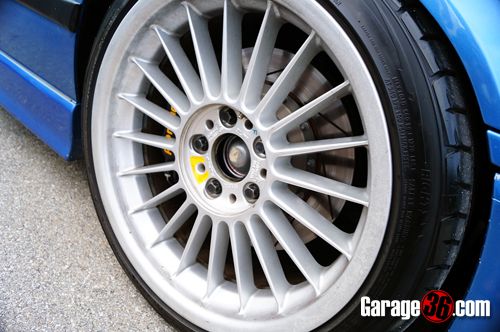 Even the air valve stem can only be accessed from the inside. Keeps the aesthetics clean.
Proper craftmanship right there.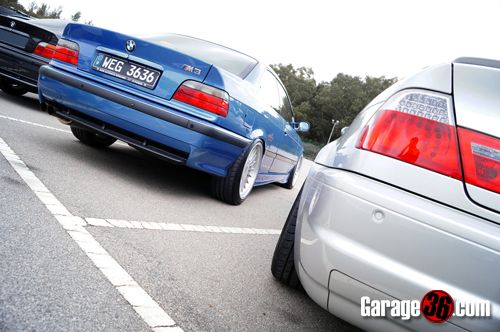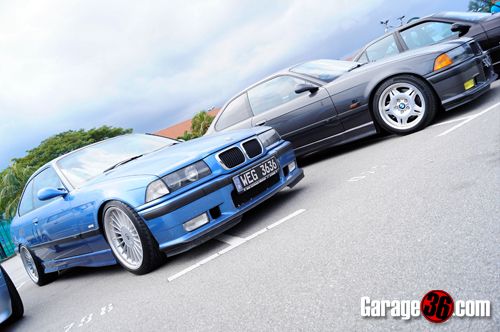 With so few left running on our local streets, my car has finally found another coupe to call a cousin.
Singapore specials.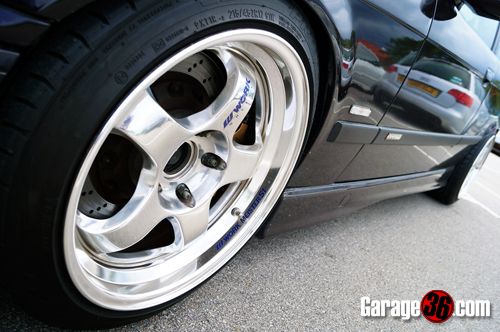 Mr Blitzer's sedan rolling on phat custom-ordered WORK Meisters!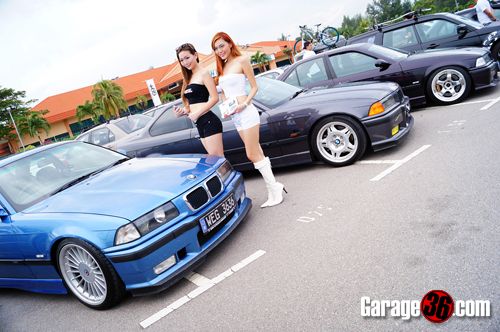 We managed to hijack a couple of lasses who were giving out flyers.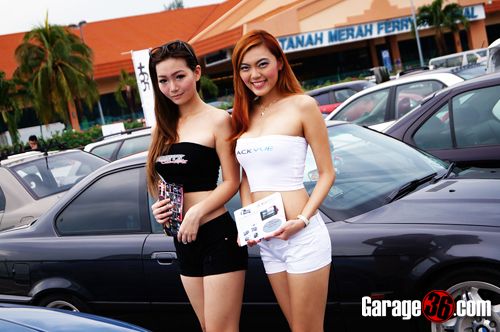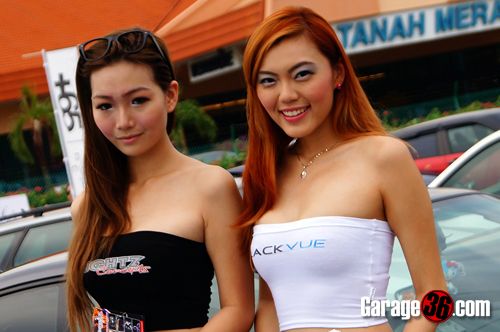 Hope they didn't mind. :P
Bilsteins FTW!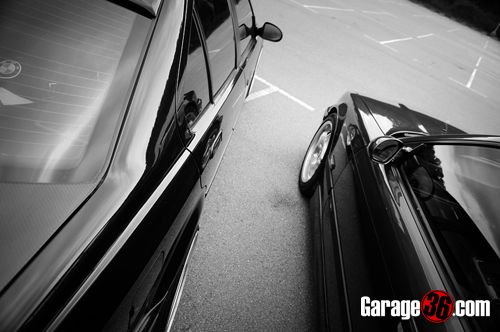 Signing off! We have loved to have stayed longer but with other commitments awaiting, the 4 of us made an early exit and headed off! Let's hope they organize another one next year!