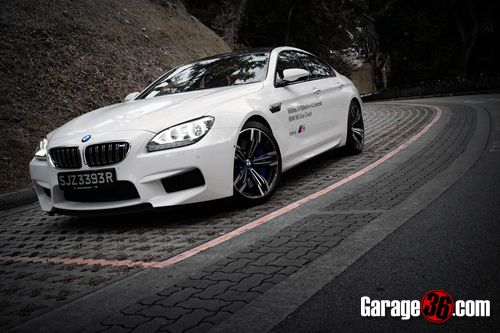 I have had the pleasure of being behind the wheel of a number of lovely machines from Bavaria, but throughout all this time, had never really made an active attempt at getting my mitts on the cars from BMW's Topgun M-division. You see, i've always felt that M-cars are BMW's halo cars, and in our local stratospherically priced car market, these prized Munich specials are even the stuff of dreams. BMW's M cars are good, they are great. End of story. We shouldn't go about messing with peoples' dreams. Or should we?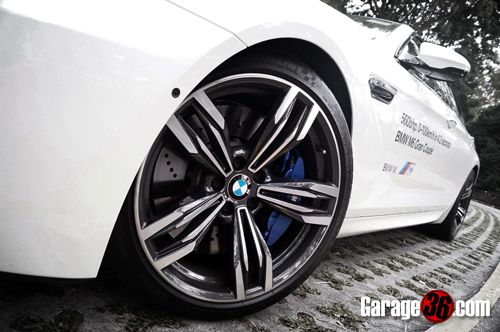 Ever so happens, a call (or in this case, email) came in. An invitation to take not just BMW's, but M-division's flagship out for a day or two. How does one respond to that? I'm guessing you'd have probably figured out my answer because i'm writing this. So let's begin.
The BMW M6 Gran Coupe. Pretty much everything about this car is grand indeed. From the styling to the size of the car as well as the big numbers the 4.4-litre twin-turbocharged V8 engine punches out. They even stuck stickers along the sides to hammer these points in, just in case you forget. 560 horses, and 0-100 in 4.2 seconds. The numbers don't tell the whole story though. Because when you drive it, it really does feels quicker than the figures suggest. Any car that can break traction on straights at motorway speeds will tend to feel that way.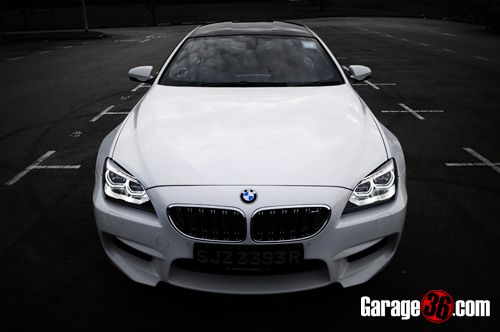 Essentially a 4-door version of the 6-Series coupe, it even looks quick standing still.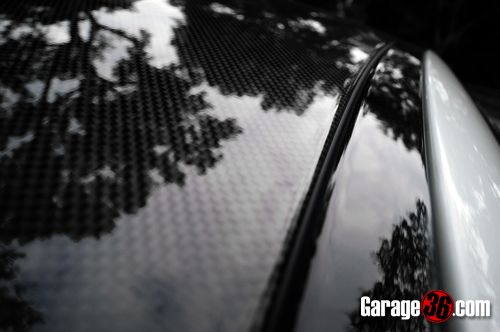 Best described as taking the elegant, sleek and elongated base of the standard 6-Series Gran Coupe, fill it up with testosterone, this is what you get. All pumped up and beefy and giving off a "you sure you're up to it" sneer when you gaze at it.
Step over the illuminated M6 sills, into the cabin and everything is familiar and unfamiliar at the same time.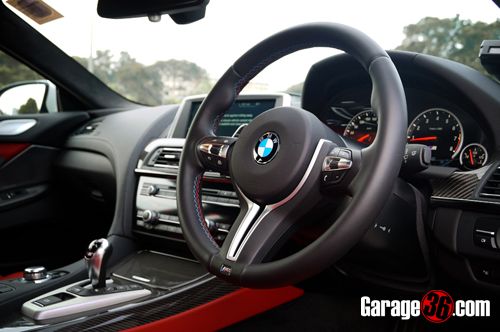 The basic controls all fall into place, but the carbon fiber trimmings, the fantastic M-steering wheel and all those buttons on the gearknob tell you this is no normal BMW.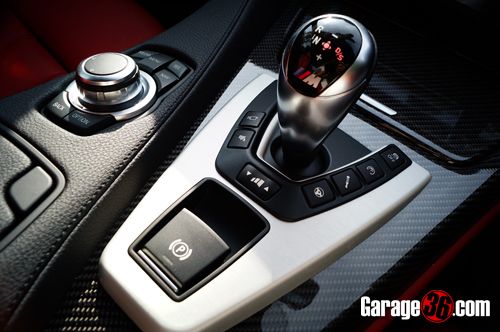 Thumbing the start button awakens the powerplant with a wonderfully bassy growl and a few blips of the throttle produces an encore of distant crackling thunder on the overruns. Terrific, until you close the door and the only people who can enjoy those noises are standing outside the car. Such is the marvel of modern day BMW NVH levels. A small drop of the windows solves this but, you really wish they'd piped in more engine notes without the use of speakers. Or created an exhaust system with a butterfly valve.
Slot the stubby stick into drive and glance at all the buttons surrounding the shifter. These allow for a myriad of drive settings. How stiff would you like your ride, how heavy would you like your steering, how reactive would you like your throttle inputs to be and last but not least, how fast would you want your gearshifts.
When you've spent all afternoon playing with the buttons and sorting out your favourite setting, you'd be forgiven to think you have it all figured out. Because, most likely, you haven't.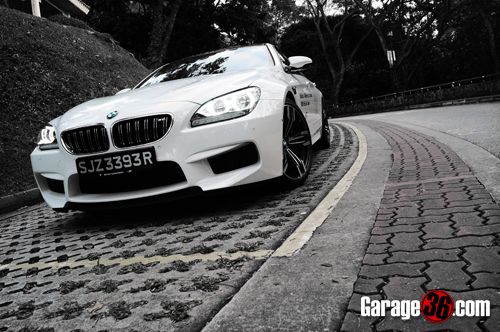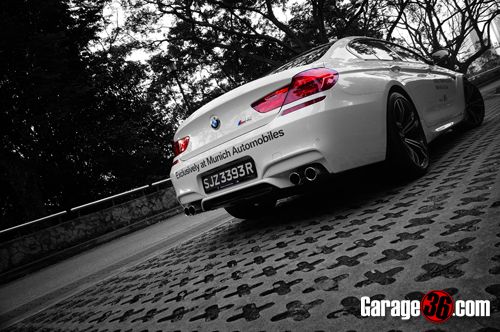 Nothing can really prepare you for the ferocity of the acceleration when you eventually put your foot down for the very first time. To say this car is fast is a gross understatement. The flagship M blitzes through local and non local speed limits with such relentless force that when you eventually react and ease off the throttle the M6 responds with a "That's all you've got?" sigh as it expels out wasted excess boost. When my brain finally caught up with me, all i could mutter was an inappropriate word that rhymes with duck. It's very electrifying for driver but probably not so enjoyable for uninitiated passengers.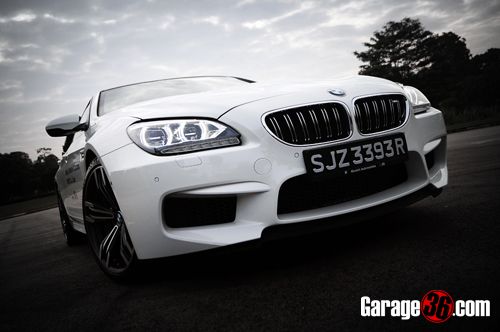 Going down a notch on our "enthusiastic" drive, the M6 Gran Coupe excels in what it's namesake calls it out to be. A superlative Gran Tourer. Devouring kilometers after kilometers of tarmac without breaking a sweat and cosseting it's occupants with a bone shaking B&O sound system.
Strangely, in Comfort mode is where i find the ferocity of the M6 Gran Coupe's acceleration most apparent as the change in the car's Dr Jekyll and Mr Hyde character is most obvious with the slight delay programmed into the gearbox as it drops a couple of cogs. You stab the throttle, grip the steering wheel tightly and a few milliseconds later, jump from impulse power into warp speed.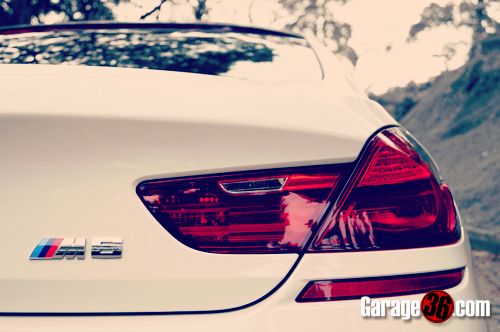 It would be very easy to just leave it in comfort and cruise the night away but those M buttons on the steering wheel are just so easily within reach. So after gathering up what's left of my swagger, i thumb those M buttons. Taking on local roads, you really might need to re-adjust the way you drive, not just to accommodate for it's gorgeous but lengthy torpedo shaped body, but to accept that, yes, from today onwards, 560 horses is where it's at. You start to look further ahead and look further back, your senses heighten to white cars with bright orange decals and you start to look for long gaps in traffic just to let the car sing.
Fear turns into excitement and trepidation turns into anticipation. Fun starts to creep in and before you know it, you start to learn more and more about the car. The initially heavy and almost vague steering on highways start to liven up as you push into corners with the throttle acting as an additional rudder, digging the rear into the tarmac when exiting turns. The more liberties you take with it, the more it reveals how much depth it actually has and the more it eggs you on until you eventually hold back or run out of talent. This one's pretty special, a dangerously talented temptress, but a special one. Are you up for it?