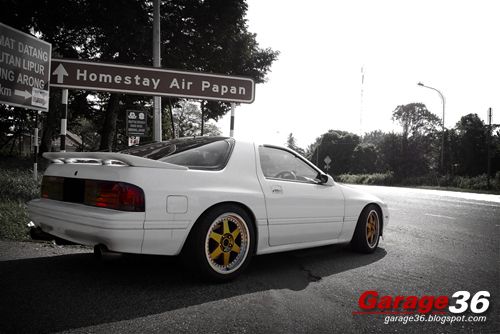 At the early hour of 6am, when everyone else was asleep, 3 weirdos decided to venture up to Msia for some backroad driving fun.
Representing the funky 70s, a lovely TA22 Celica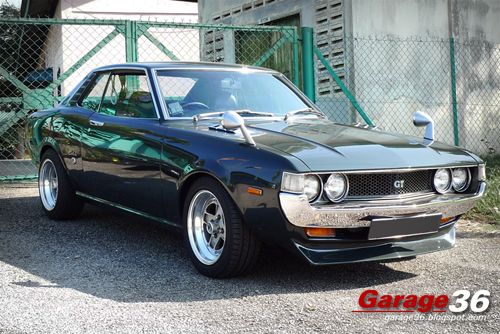 From the outrageous turbo 80s, this FC RX7.
Sitting pretty at the fabled resting stop of all Rotaries.
Rounding off the trio, from the 90s, my ol' E36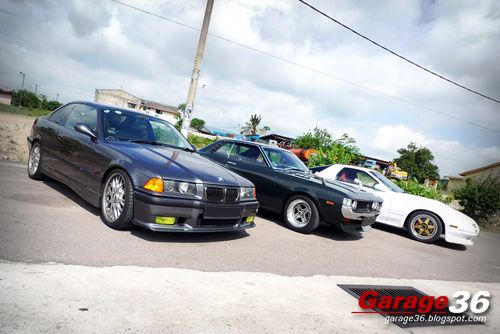 Apart from a slight hiccup at the immigration checkpoint, it was quite a fun and enjoyable drive. Somewhere out there, i learnt that having a stiff suspension setup and a full bladder does not go very well together.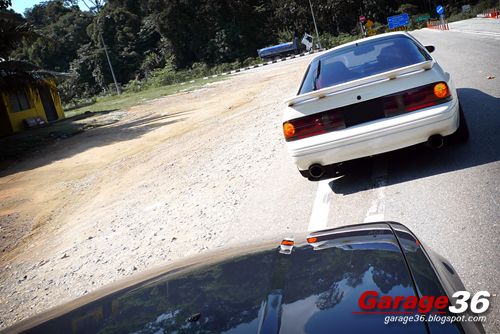 It was pretty cool to look from behind as the RX7 kept spitting out flames. I didn't even know i had this shot until i got home! Most of the time though, there'd be double the flames.
With such liberal use of petrol, RX7 had to go back to her rest-stop again.
Tummys and cars tanked up, we headed back home.