Now that the car has been out for a couple of weeks, it's about time i put up some photos and showcase what a BMW painted in Nissan colors really looks like.
I'm really quite pleased with the end-result, although the process was a pain. Gunmetal grey looks really nice on the '36.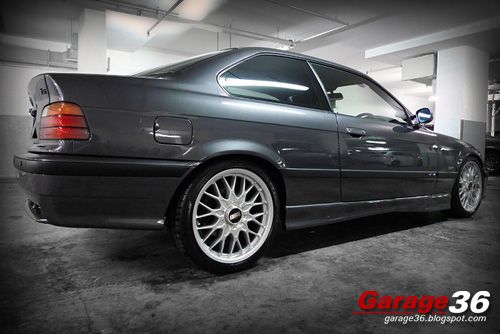 As mentioned earlier, i set aside quite a number of stickers that i initially wanted to slap onto the car, but after much trial and error fitting and removing stickers, it just didn't seem to gel.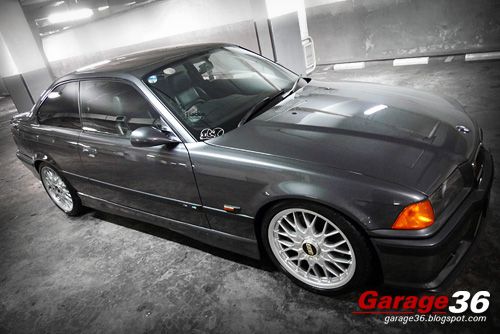 The carbon-boot from before does go very well with this new paint job tho.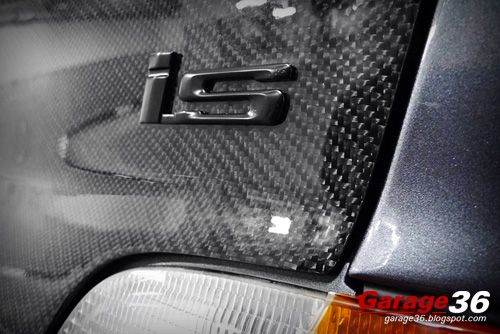 DIY-painted "IS" insignia went back up.
This "N" sticker from Studie did manage to sneak past.
The rest of the stickers, went onto the windscreen, looked pretty good i think.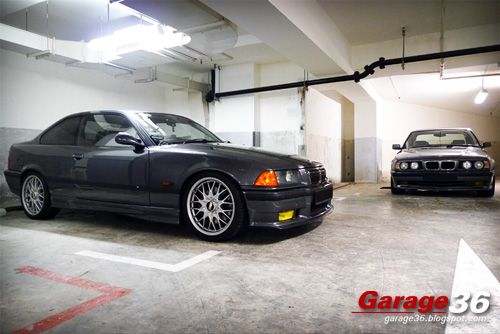 And finally, a parting shot featuring my newly tinted fog-lamps. Yes the car needs a washing again. How do you like the new color? :)