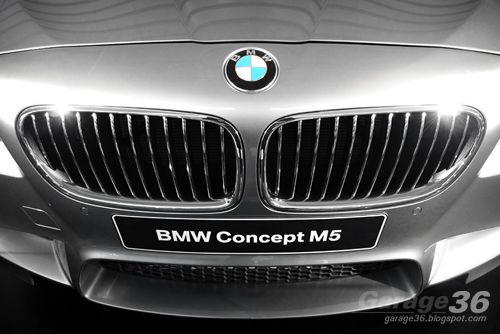 BMW has shipped over their coveted M5 Concept over to
Munich Auto
in Singapore for a showcase over the weekend. And this evening, select members of the press were privy for an early preview of what is essentially the soon-to-be-released F10 M5. Although many have already seen photos of the car during it's unveiling at the Shanghai auto show, this is the first public showing of BMW Motorsports latest crowning achievement.
As expected, the car was under wraps but they soon peeled off the covers to reveal the M5 Concept wearing big black wheels and sporting some mean gangsta tints. Neither of which i think will come stock standard on the production car.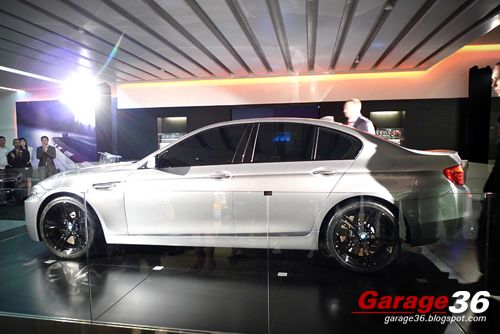 Lovely side profile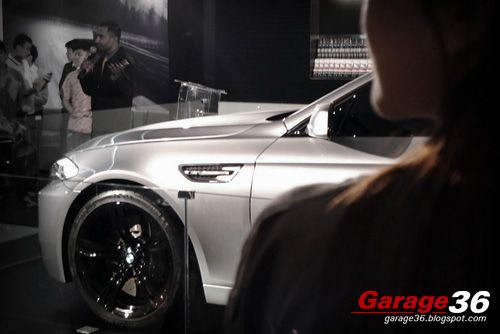 Some notable ///M Details. Side vents, big wheels, big brakes and big intakes.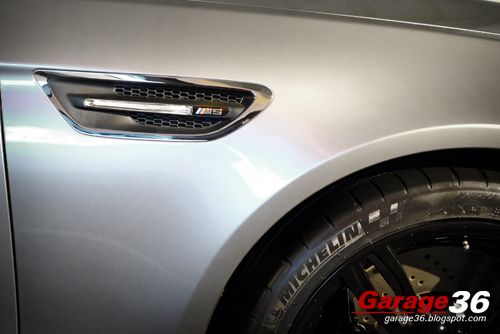 The M5 Concept also sported a nice perky rear end too, with sweet-ass quad pipes peeping out the rear.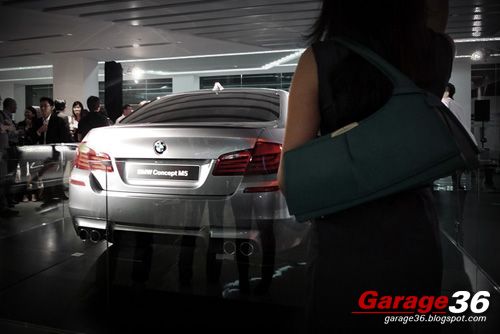 I figured since i at the M-car showroom, i shuffled around to take pictures of other niceties sitting around. An M3 GTS at the back, with 2 already delivered and prowling down Orchard Road soon.
Finishing off, a 1-M Coupe and an M3 sitting in their clean as tits workshop.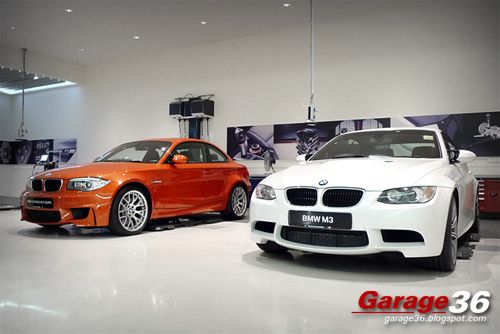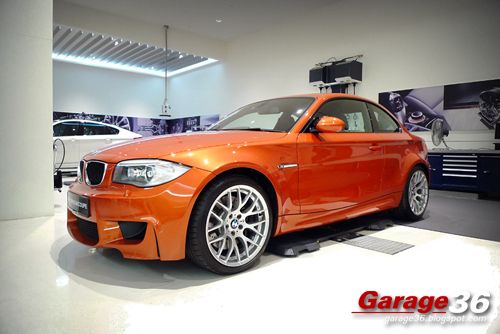 The M5 Concept will be on display for public viewing at the
Munich Automobiles
showroom located at 30 Teban Gardens Crescent, from May 21 to 22. This coincides with the first-ever
Munich Automobiles
BMW Service Centre Open House over the same weekend.
The first 500 BMW owners will receive a 25% discount voucher applicable for service and maintenance packages exclusively at
Munich Automobiles
. The BMW Service Centre Open House at
Munich Automobiles
has something for everyone in the family, including racing-simulators, remote-controlled car racing competitions, photo-booths and a crash-course in BMW automobile servicing. All visitors will also have the opportunity to win the latest iPad2.
Oh yes, i almost forgot to add in, i chatted with some of them German folk, the official word on the new F10 M5 is that there will be no touring version because sales of the previous one were sadly, not too great.
And on the topic of a lighter 1M... ala CSL, they said. "Probably... maybe"
Here's hoping.