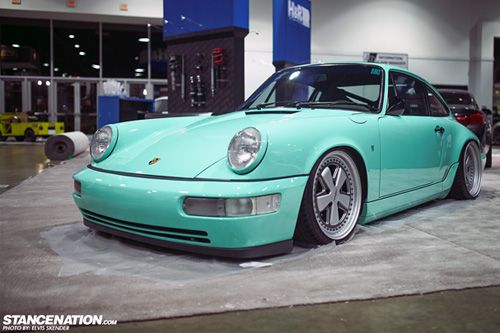 I noticed whilst trawling the interwebs for pictures from the recently concluded SEMA 2013 show (One for the bucket list definetly). Amongst all the crazy, outlandish, and big budget builds from SEMA this year, there's a cool trend emerging where looking back paves the way forward. I'm talking about the lovely retro revival thats has just been gathering momentum non stop for the last couple of years. This year was no different, what with the awesome old school race-car inspired builds from Liberty Walk pretty much taking over most of the show and RWB gaining Worldwide recognition. But let's bring it down a notch and look at some other smaller but no less interesting cars that feature some old school flavor!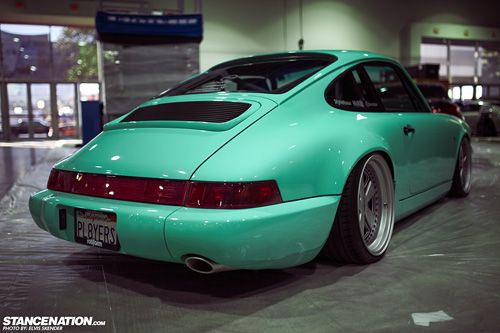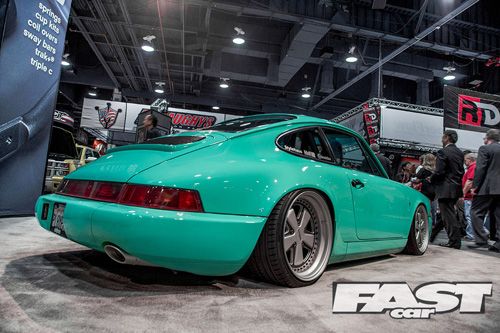 I really like Brian from Rotiform's 964, and it looks like he's been busy with the car now wearing a set FUCHS-style shoes. Looks really good.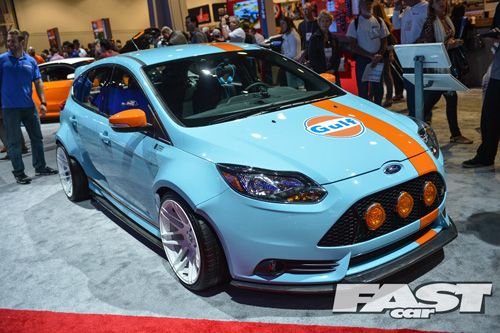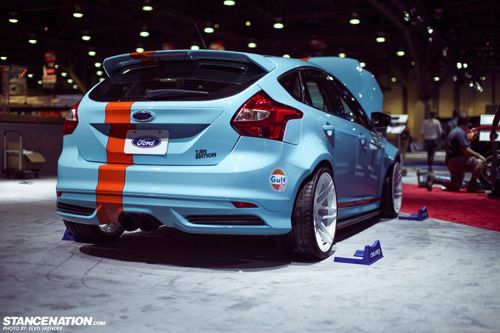 Awesome Focus ST in full GULF colors and a kit that looks almost Rocket Bunny-ish.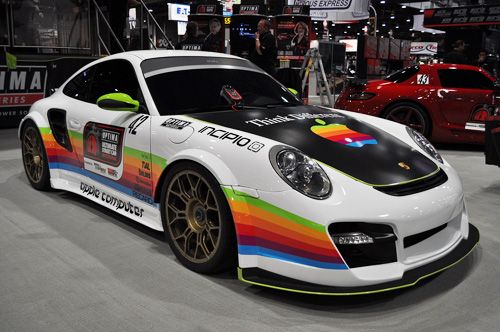 Speaking of liveries, how about this period-Apple-Computer liveried 911?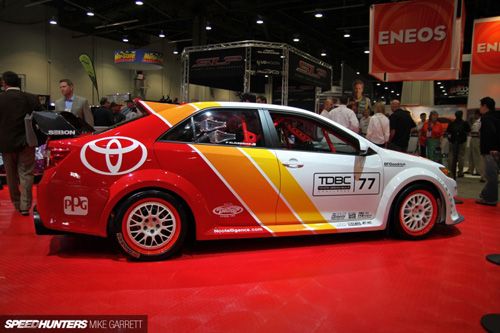 Taking an old-school approach to liveries here is Toyota, debuting their Camry(?) racer.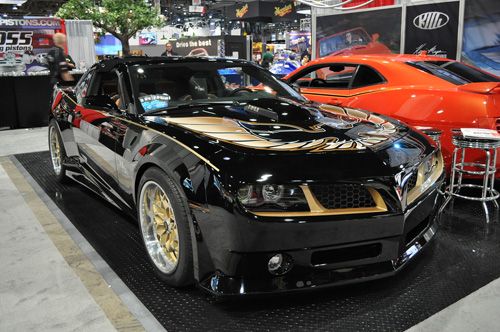 Can't beat a classic Trans-am inspired build with that screaming chicken!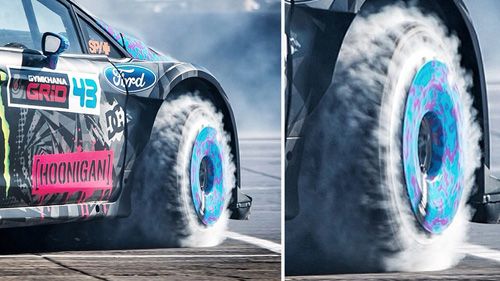 And rocking these new Fifteen52 Turbofans(!), is Ken Block's machine. Ready to rock his new
Gymkhana 6 video
which has just dropped! Gotta get those wheels!
Photo credits:
Stancenation
,
Fast Car magazine
,
Bimmerpost
.