Moving on towards more modern machinery, we find ourselves towards to tailend of the 80s. Well, mostly 90s anyway. But to start off, the magnificent E34 (magnificent because i have one, though in sedan form). Again, these images are not mine.
What better way to represent the E34 Tourings then with a bonafide ///M-Wagon. Yessir, ladies and gentlemen, a station wagon with a 3.8litre M-division S38 engine that'll power you, your family and the dogs up to 100km/h in just below 6 seconds. Back in the early 90s, this was plenty of quick.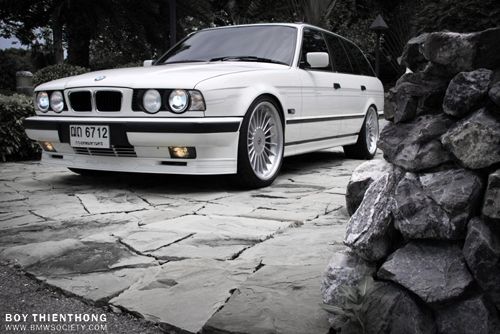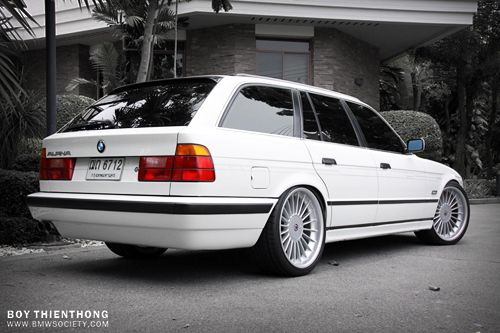 If you'd prefer Alpina, here's a lovely white specimen from Bangkok.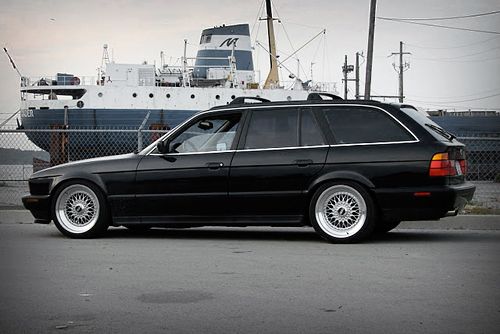 Even in non-M form, it still looks good.
The E36 generation of the 3 series has plenty of fans and with so many aftermarket parts available, customized examples can be found easily.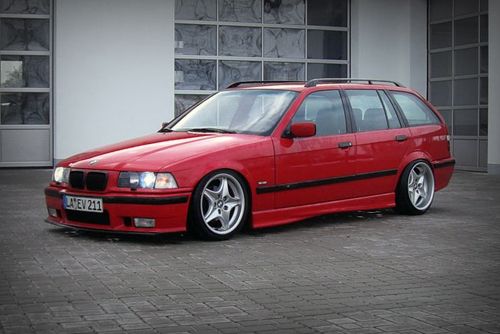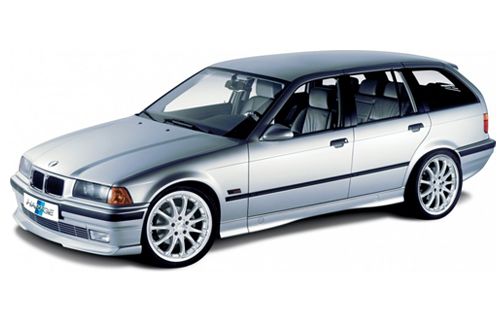 From cleaner OEM+ or Alpina styling...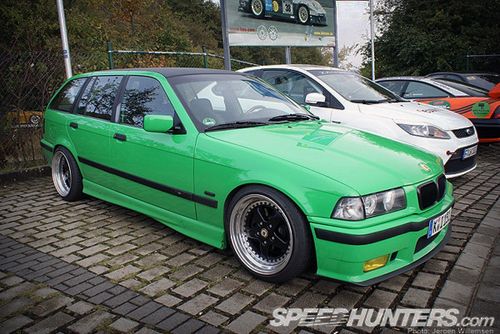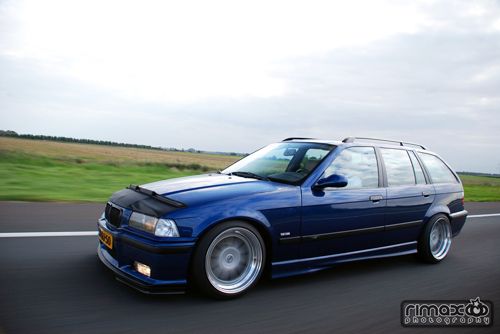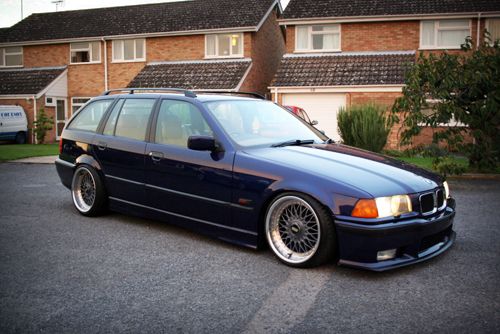 ...to more "dedicated" builds.
This next "Wagon" needs no introduction.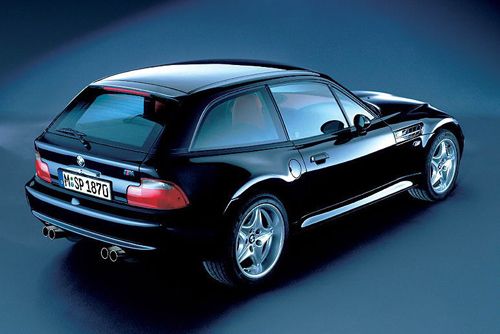 Although never officially christened a "Touring" or "Wagon", the awkward rear hatch design shouted "Shooting Brake" to car-enthusiasts around the World.
With an M3 engine under the bonnet producing awesome firepower, twitchy tail-happy handling, massive flared wheelarches AND a wagon-esqe rear hatch. Cult classic status was imminent.
Some call it the clown shoe, but if just those looks alone are not enough to convince you of it's badassery, watch the video below.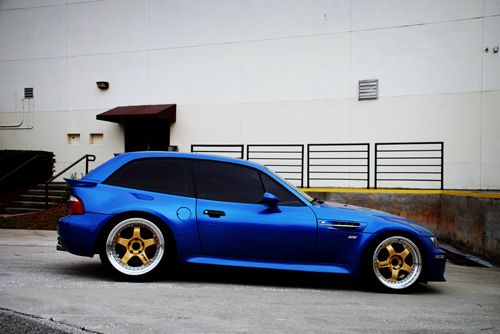 I go to bed at night dreaming one day of owning my very own Z3 M-Coupe.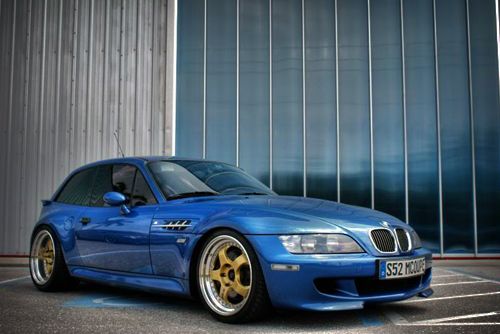 And with dreams of a Z3 M-Coupe, i shall end Part 2. In part 3, i'll be bringing up the "tail-end" (Geddit?) of the 90s.