Was down at the night tracks this evening to lap up the F1 atmosphere and boy was it buzzing. So much so, my ears are still ringing hours after. Should have worn them earplugs.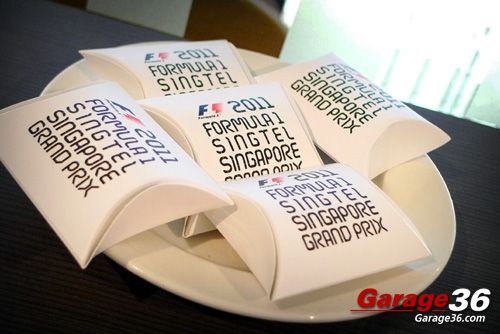 With Vettel setting the fastest practice lap, it looks pretty good for Team Red Bull.
Even though these were practice sessions, there were no shortage of incidents, even Jenson Button ruined his car. (Above in the background)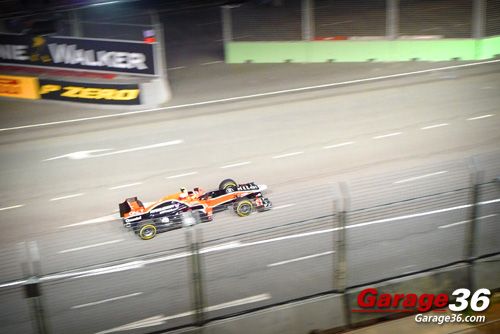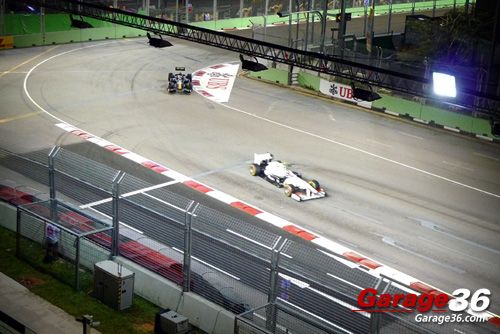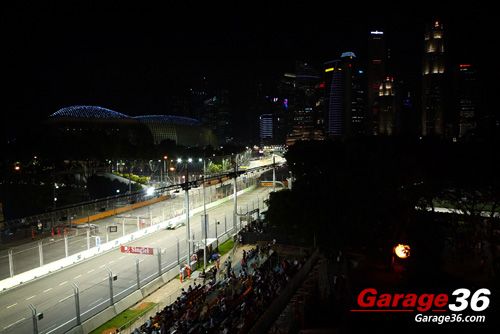 I tried getting arty farty by taking b/w pics.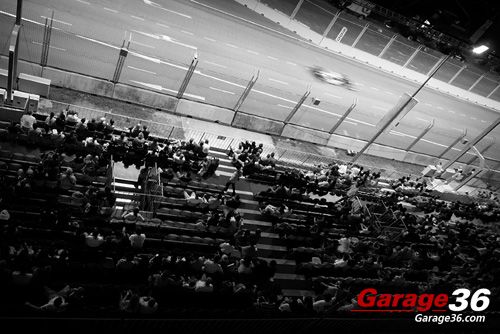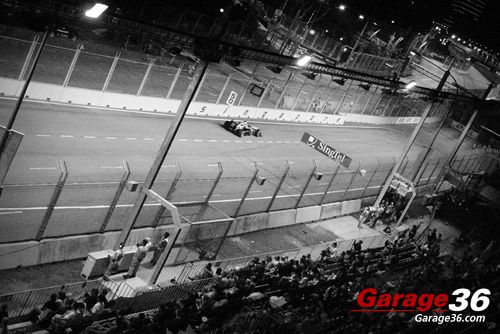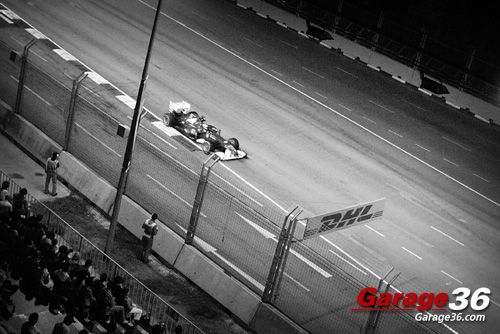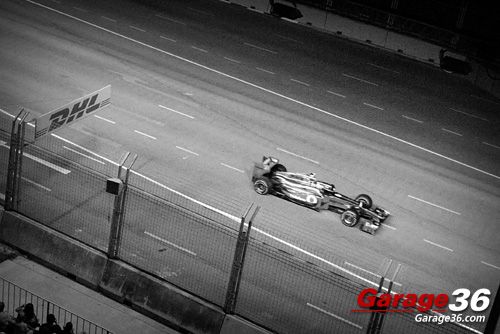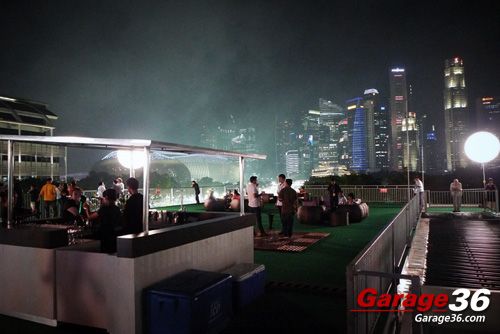 Off the track inside the hospitality suites. The food was awesome, the drinks were aplenty and some samba dancers even dropped by to chill in the aircon.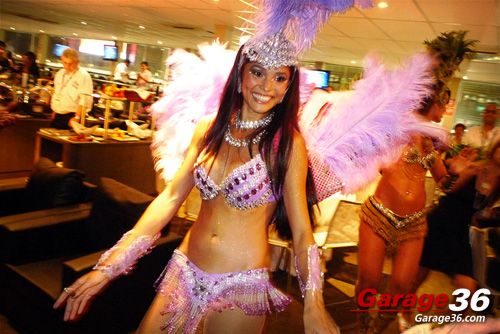 F1 weekend, here we go!!! Big thanks and lots of love to Performance Motors for putting this together for us lucky few. Bonus butt shaking video below: