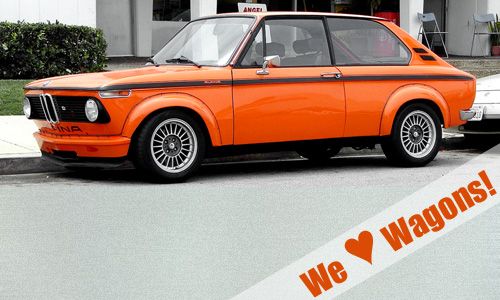 No lying here, i'm a huge fan of wagons. I've always wanted to do a compilation of some cool BMW wagons (stock? lol!), so here goes. But before i begin, let me state for the record that i do not own any of these images. I just hope it is okay to share them. First up, above, in a lovely shade of tangerine, is a 2002 Alpina Touring. The 2002 Touring was probably the first ever BMW Touring but it wasn't a full on station wagon, rather it was a 3door hatch.
If your taste is more OEM+, all the way from
Bangkok
, is a Touring all decked out, "Turbo" style.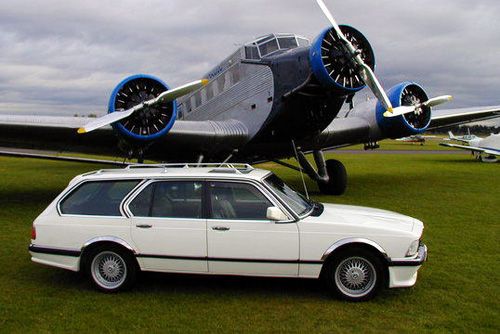 Some oddities appeared along the way, like this E23 Kombi. It wasn't called a "Touring", but it sure was a station wagon.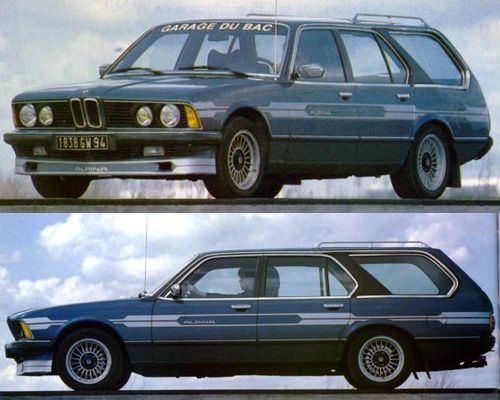 Alpina even had a go at it. Although i have no other information on this big blue load lugger. Most likely, as with all Alpinas, a bigger engine, oodles of torque and lots of leather inside.
Moving up the cool scale, we have the E28 Tourings, still not as common as the E30 Tourings but some owners have taken the initiative to liven things up abit.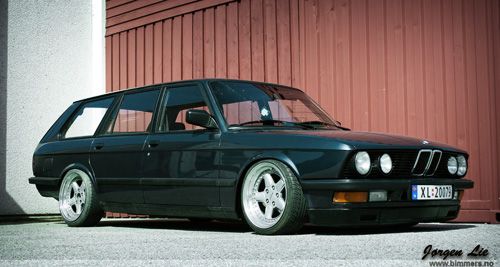 Like this E28 sitting low and slow on fat AC Schnitzer wheels.
Finally, we have the E30 Touring, probably one of the best looking Tourings ever. Looking swell on it's own or if you prefer, slap on a set of Alpina or BBS alloys, drop the ride height a tad and you are set to go.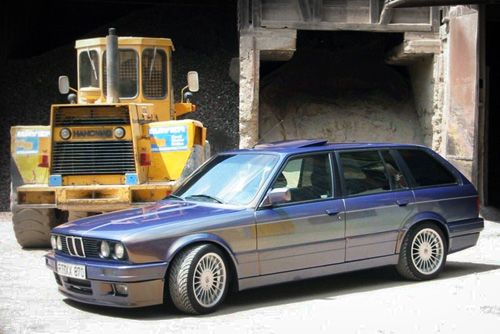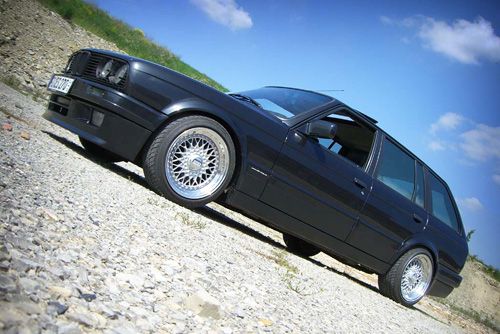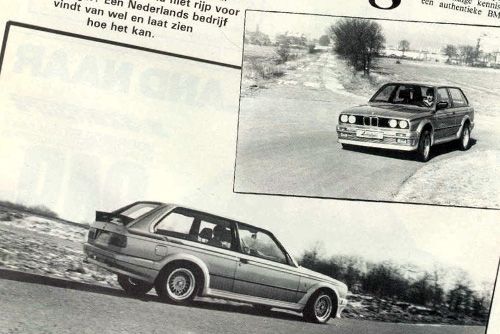 There was even an odd looking 2-door touring. But again, information on this is hard to come by, so just some pictures.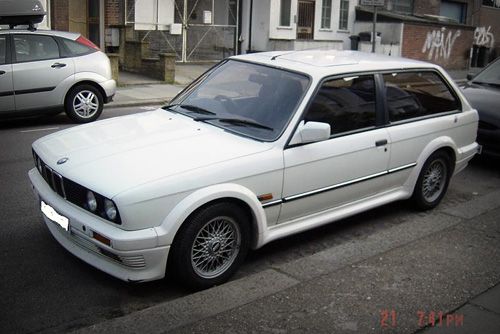 Funny looking no? It even had the rear hatch off a Mk1 Golf.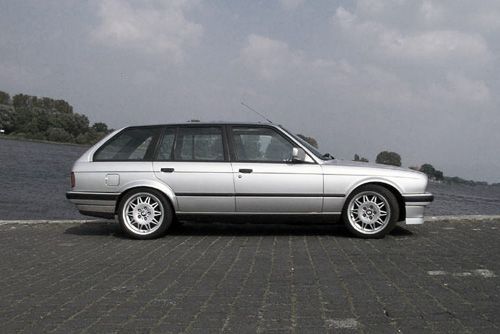 Looks good even on E36 Sunflower wheels.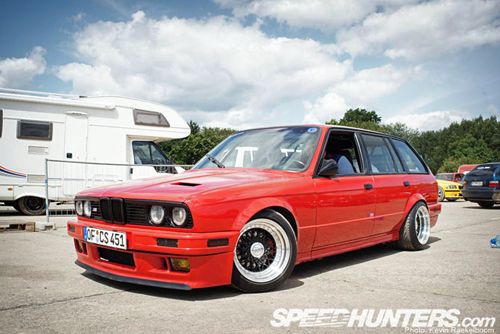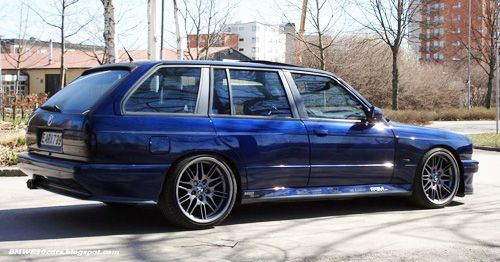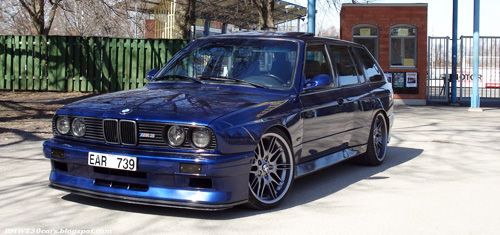 BMW never made an E30 M3 Touring, but that didn't stop talented owners from trying and
creating their own
. Awesome.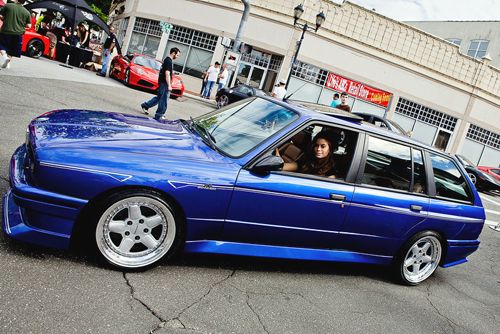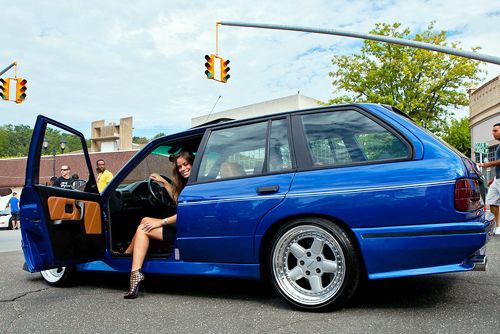 Dori-dori action on a touring. End of Part 1.
In the next part, i'll put together more modern machinery.