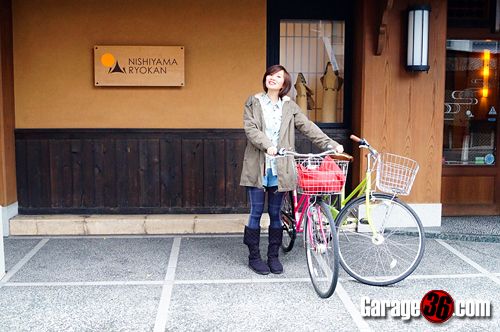 Today we head for Osaka! But before we did so, we woke up slightly earlier for one last run around our area with the ryokan's rental bicycles! It was kind of pricey for us since we were only using it for an hour or so. But since we were here, why not?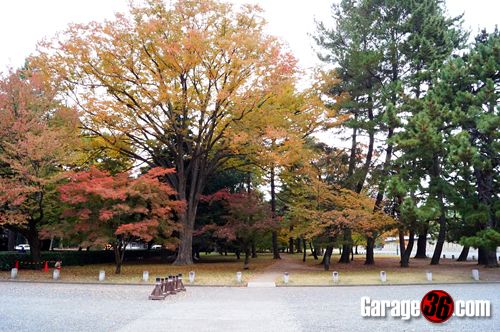 Just a short ride away was the Kyoto Imperial Palace park. We couldn't go into the palace itself though, but the park surrounding it was just huge.
Really really huge. It was a good idea to take the bicycles! Especially as it started to rain when we were heading back to the ryokan.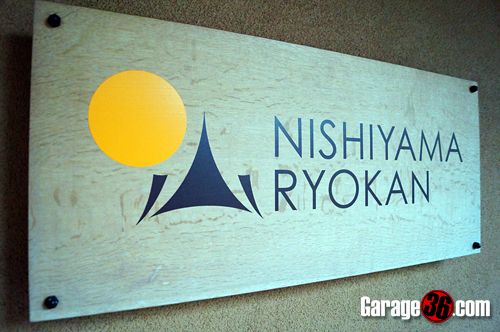 With our bags packed and paperwork all done, it was time to say goodbye to Nishiyama Ryokan. We headed towards Kyoto station to store our luggage in the lockers as we proceeded to Kameoka for the Sagano "Romantic" train ride.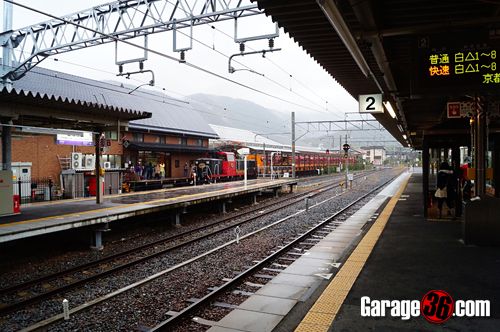 Unfortunately, the rain persisted and got heavier as we reached Kameoka. We only had a 10-15 minute window to make our way to Umahori station for our train ride but as you can see from the above pictures we made it with time to spare. We were both soaked though.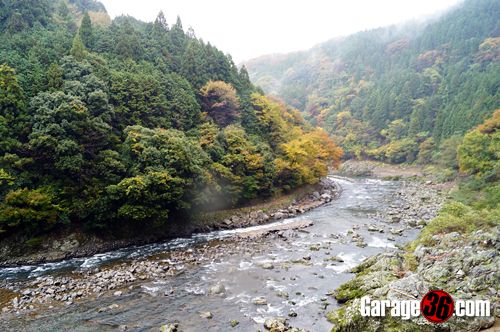 Did the rain dampen the mood? Not really, but i guess it did make for a much less interesting train ride. I don't get the "romantic" part.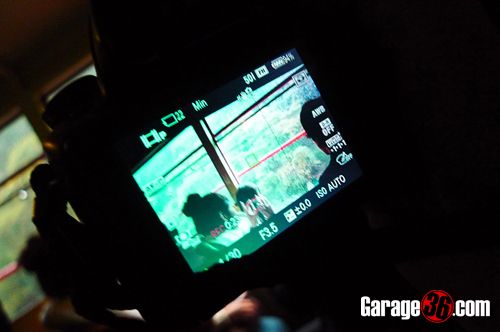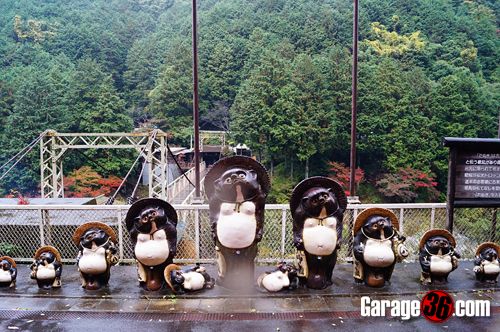 Though it was still raining, there were still some interesting sights to see.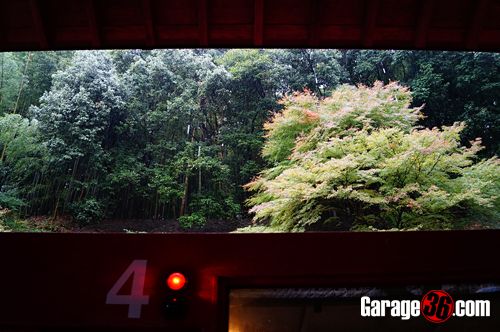 We hopped off the train at Arashiyama station for the bamboo forest walk but as it was still raining, we decided to look around the station.
Jamie made a stamp on an envelope.
A diorama at the station. They seem to like their trains alot here.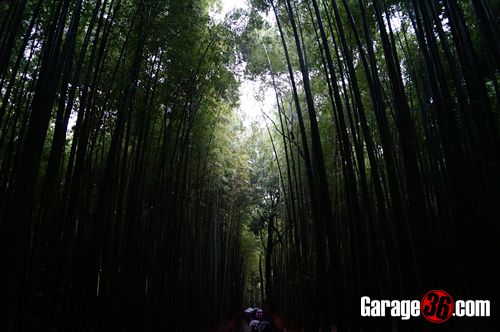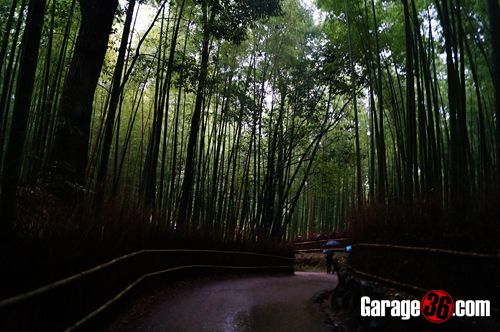 As you can (or cannot) see, the bamboo walk wasn't very pleasant in the wet. We quickly made haste and ended up at a tofu restaurant for lunch.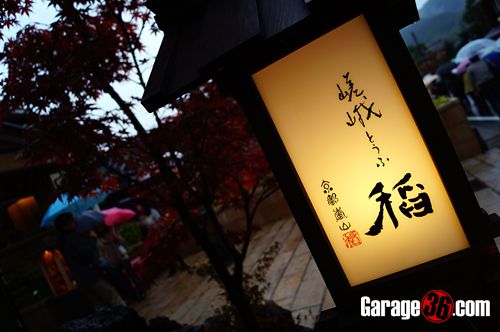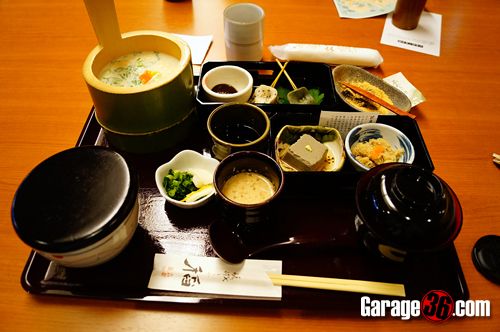 One of the rare times i'm eating a vegetarian meal.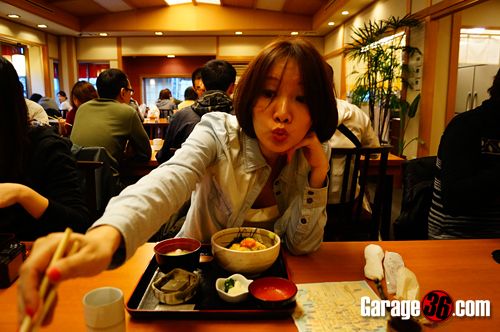 It wasn't too bad too.
You can see them making fresh tofu skins.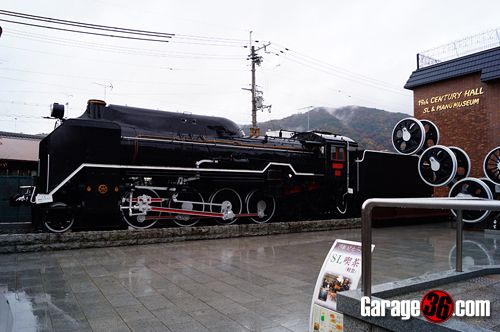 With the sagano train ride over, we made our way back to the JR station. There's a small train museum at this station too.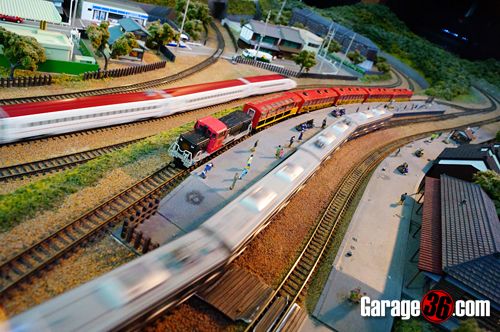 They had a pretty big model train setup where after slotting in a 100Yen coin, you get to take the controls of a little train.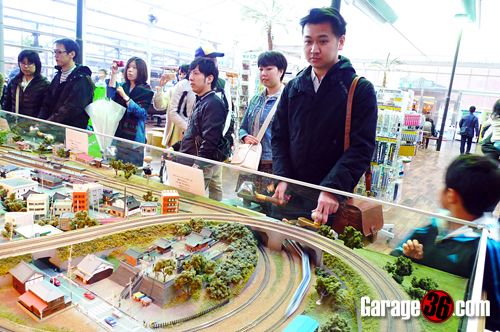 It was confusing at first but i got the hang of it.
Back at the main Kyoto station, we contemplated returning to Nishiki Market for another dose of oysters. But in the end, decided not to since it was still raining and we didn't really want to travel so much in the wet.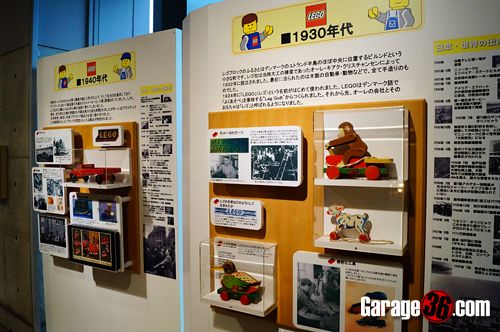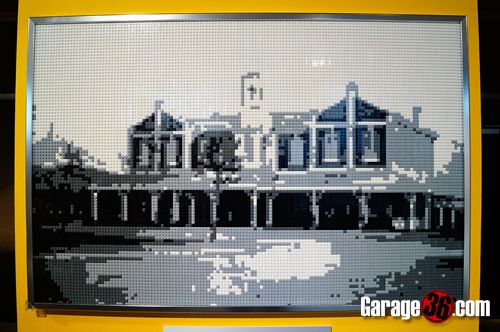 So instead, we snooped around Kyoto station and found a Lego exhibition.
They even had a replica of the station build with Legos.
There were those traditional tikum tikum games made out of Legos too.
After poking around Kyoto station, we decided it was time to end this first chapter of our holiday and to begin the next!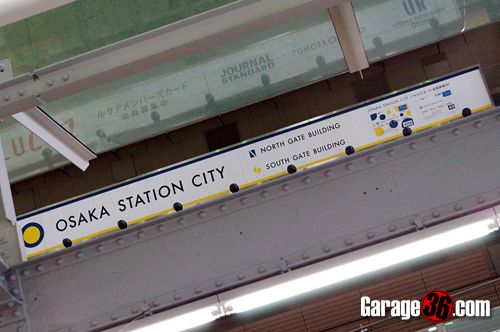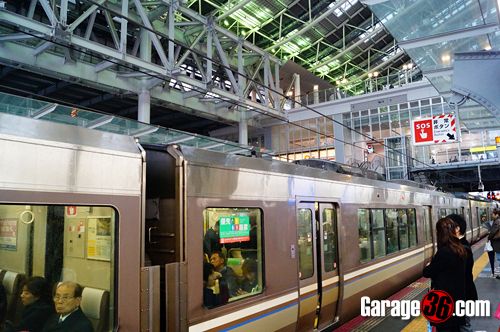 A short express ride into Shin Osaka station later, we were back into the big city.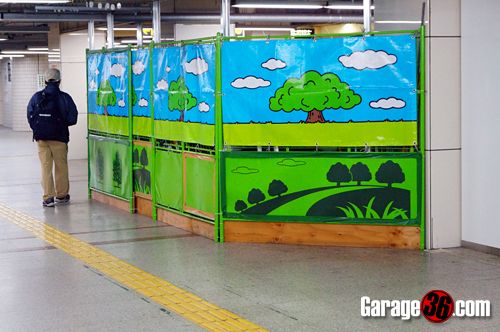 Jamie sourced out some maps while i looked at this barricade with cute graphics on it. I really like how much color and life they inject into little mundane bits of everyday life.
Our next accommodation was just excellent. It was a nice change from sleeping on the floor in the cold(ish) ryokan. The room temperature was just right, it was spacious (for Japan), and there was even a humidifier/air cleaner in the room.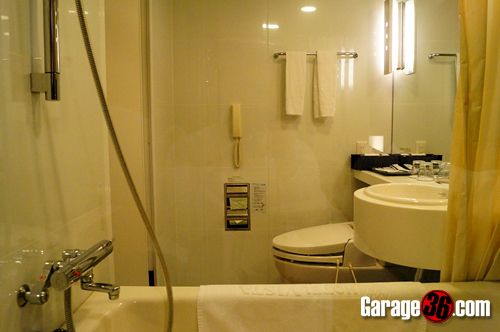 Something rare for a Japanese hotel, a proper full sized toilet!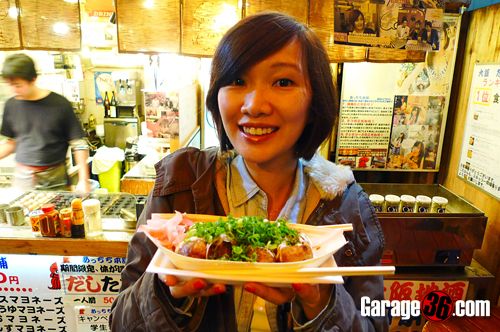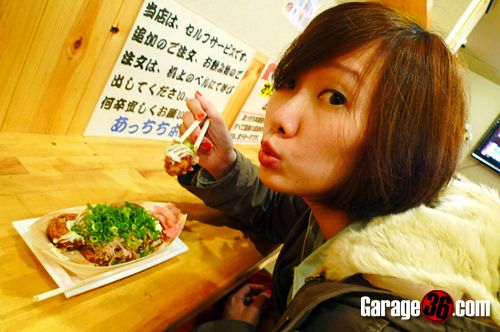 We dropped off our bags and headed down for some grub. Our first meal in Osaka? What else but some takoyaki. This was at a stall just next to the river. It was really nice, especially on a cold wet day.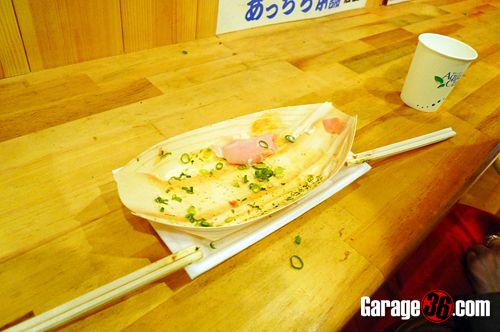 Promptly devoured.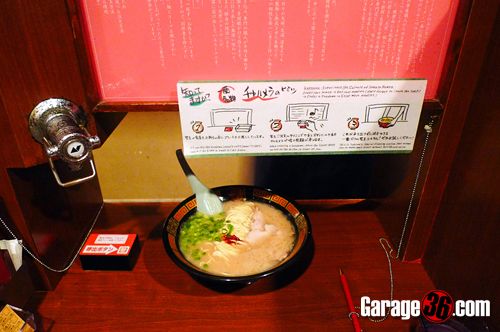 Our dinner was some ramen, they had an interesting setup which i guess works well for people eating alone. Ramen in cubicles.
Not bad at all...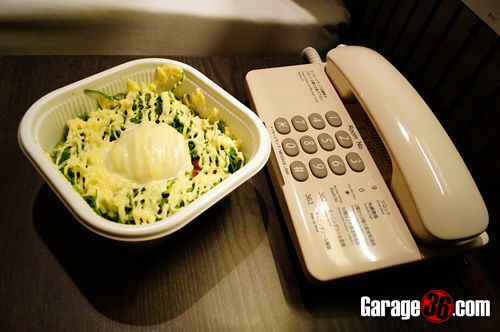 To end our night, another batch of Tako balls! This time from another stall, this one had a runny egg on top, it was yums.