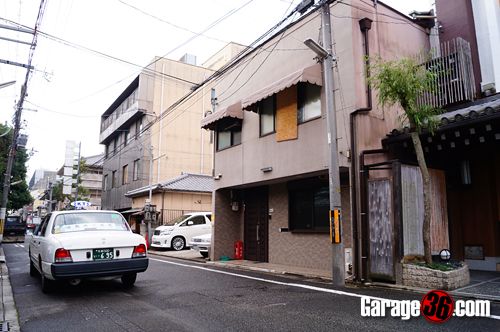 Unlike our previous outing to Japan when i planned a rather hectic back-to-back schedule shuttling from one place to the next, we decided to bring the pace of our Kansai trip down a notch, so we wouldn't burn oursleves out running about.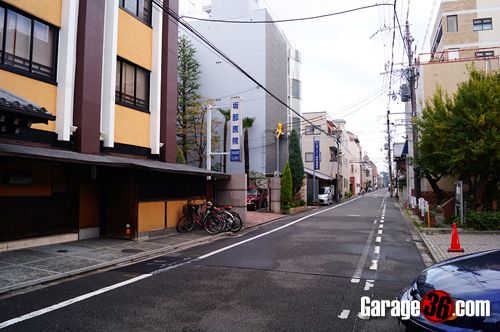 With this in mind, we left our ryokan slightly after 10am and headed to a cafe for some morning coffee.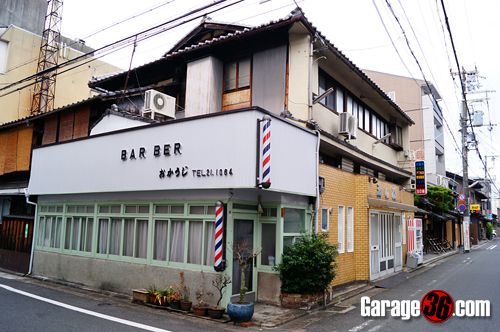 Here are some shots of the area surrounding our ryokan. Small streets and a rather old school barber at the corner of the street.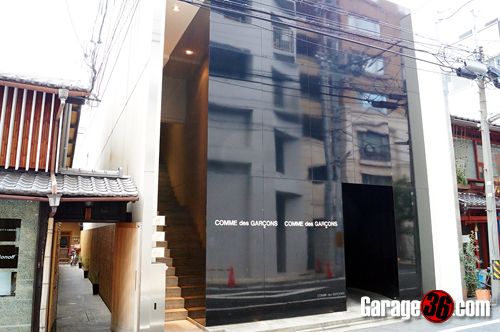 Interestingly, there was a Comme de Garcons sited along the neighbourhood.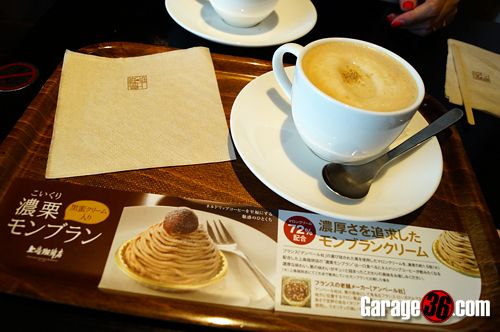 We found the coffee joint we sighted the night before and headed it. It was fantastic. Precious Coffee Moments was it's name. I had a sesame caramel latte, fabulous. In the middle of the cafe, they had a nice garden. Very lovely.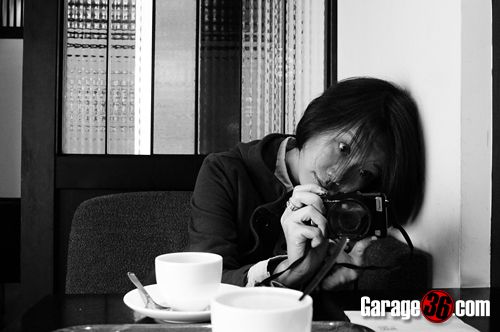 Here's Jamie taking a picture of me.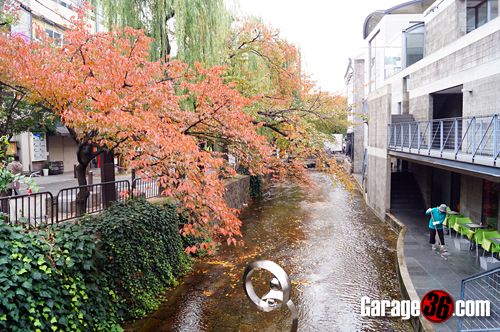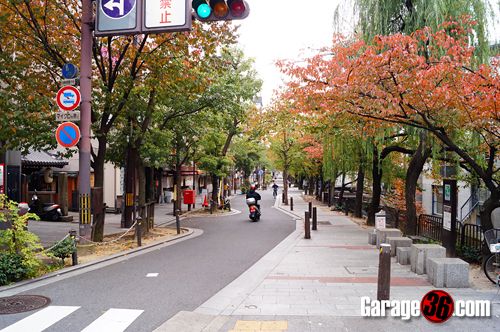 After our coffees we headed out towards the train station that will bring us to Fushimi Inari. Or that place you see in Memoirs of a Geisha.
Now THAT's how you do a river.
Even the local starbucks here looks nice.
After a short train ride, we arrived.
Spotted on our way to the shrine. I like how often cute illustrations are used in everyday life in Japan.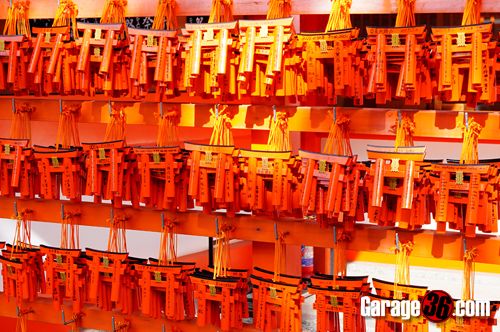 When you start seeing red torii gates, you know you're there.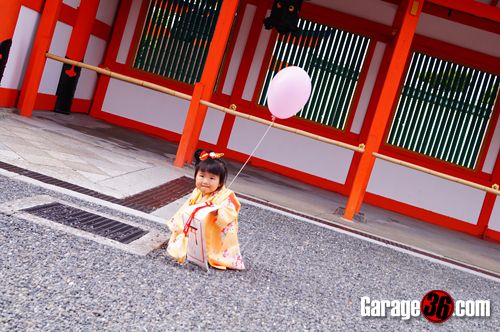 She liked getting her picture taken.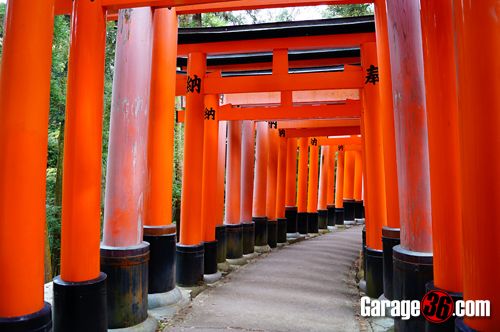 Unlike what our pictures show, it was actually FULL of people. So getting shots where there's no one else in sight too plenty of patience and some luck.
Although the iconic dual pathed gates are easily accessible with minimal climbing, the trek up after that stretches for quite a distance.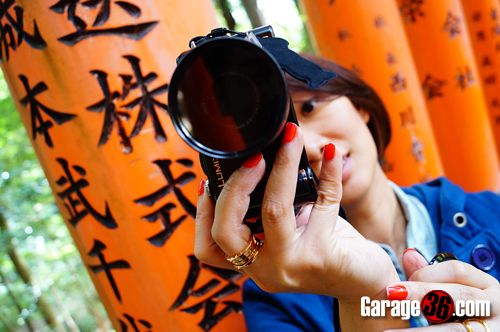 So up we went... Even a cat joined in the climb.
We wondered how some motorbikes made it up the hill.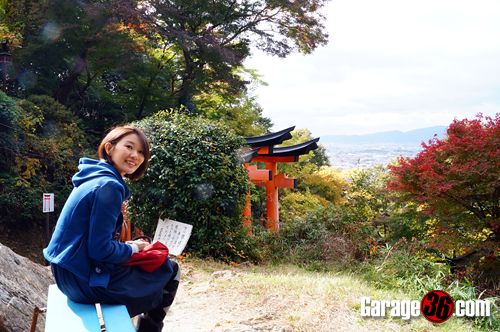 And finally! We reached, well, not the top, but the viewing point.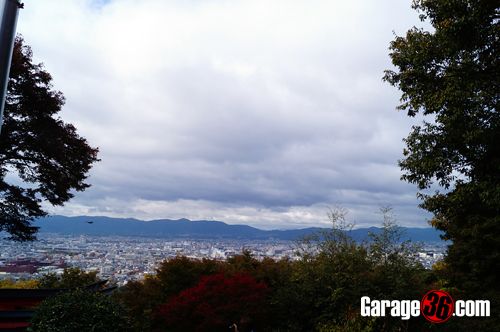 Worth it? I guess so. There's still more climbing to do if you are the adventurous sort. We ended our trek here and after some rest and an ice cream, started our descent.
Lots of foxes.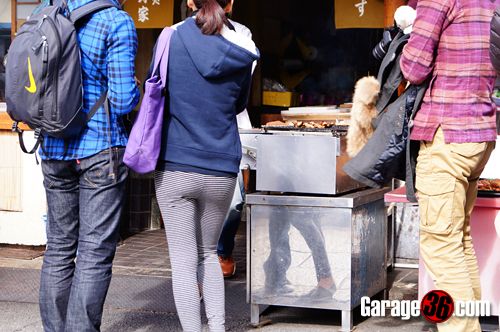 We had a BBQ-ed quail here.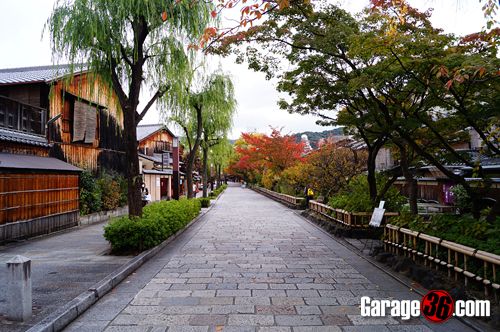 From Fushimi Inari, we headed towards Gion. I loved how the backstreets looked.
Stoer decor made up of balloons.
We stopped for lunch at Izuju, a kyoto-style sushi joint with a 100 year old history. You can see my horrid attempt at writing my name on the waiting list.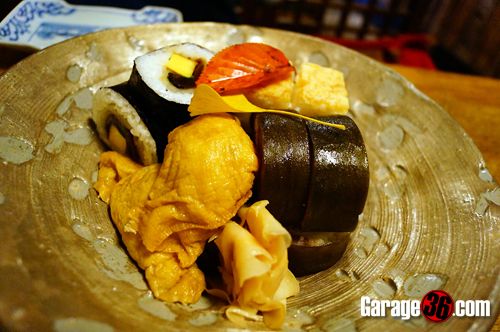 Kyoto style sushi differs from the type we usually eat is that due to geographical reasons, fresh fish was not readily available to Kyoto-ites back in the day, and the locals invented their own kind of sushi, using preserved ingredients as the alternative. Over time, this became a cuisine of it's own.
Jamie found it a little fishy but i really enjoyed it.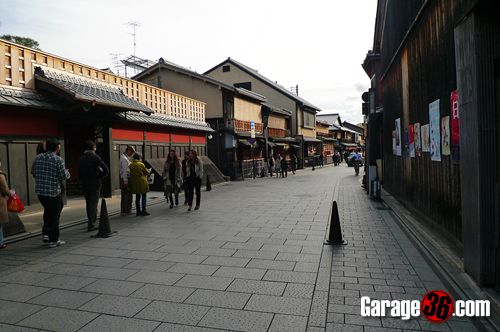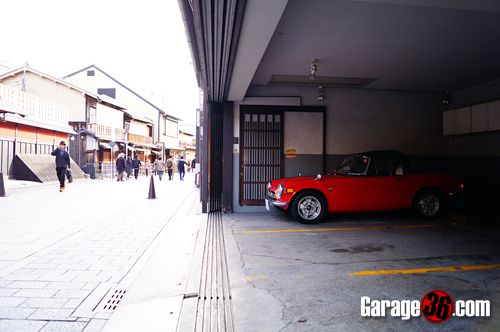 After lunch we headed to the main street of Gion and i spotted this little Honda S600. Looks totally at home in Gion don't you think?
Cars back then were smaller but just full of character.
So clean.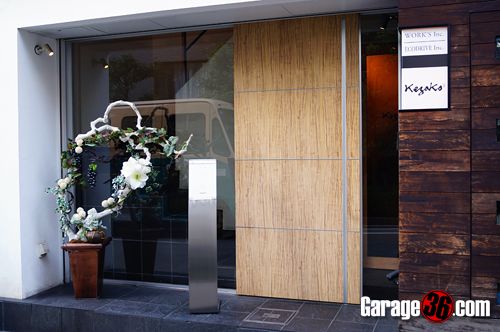 An intresting plant arrangment. They really love their plants there.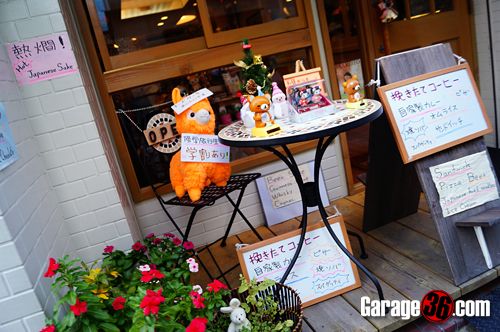 Lots of alpacas around too!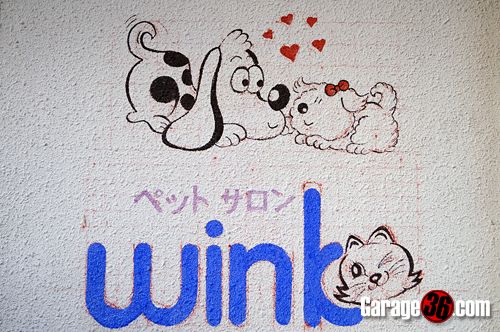 Spotted on the wall of a pet grooming shop.
A rather modern looking patisserie lurks inside this somewhat traditional looking house.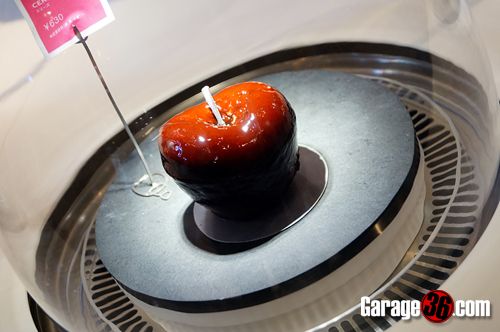 They take their desserts seriously.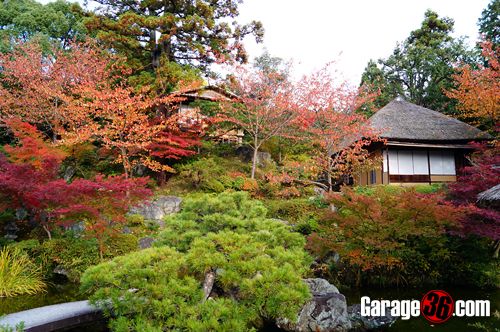 I guess one of Kyoto's charms is that pretty much where you go, there's a garden just steps away.
Outside a Studio Ghibli-esqe shop.
And here's a ninja dog lying down outside another store.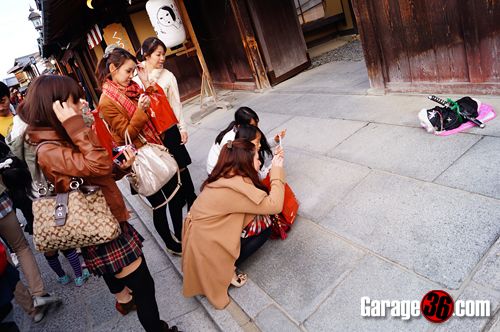 A total chick magnet.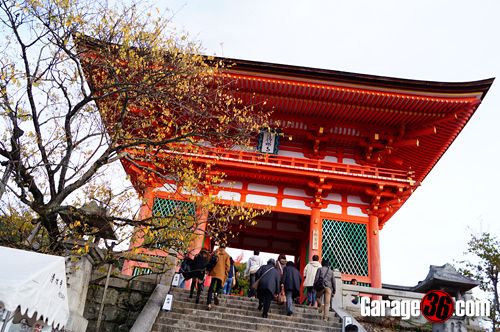 From Gion we walked towards Kiyomizu dera. The streets were packed with people so you sort of just followed the crowd until you see this.
Checking out the autumn colors.
The sun was setting at Kiyomizu as we made our way down. The last time i was here, over 10 years ago, my visit to Kiyomizu was brief at best, but this time, i got to take it all in.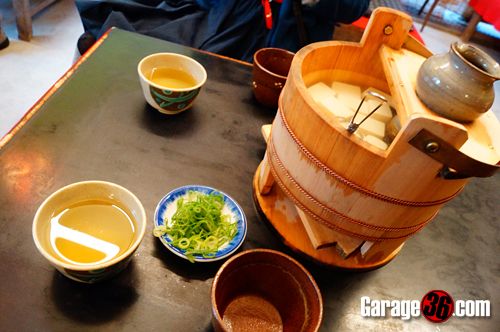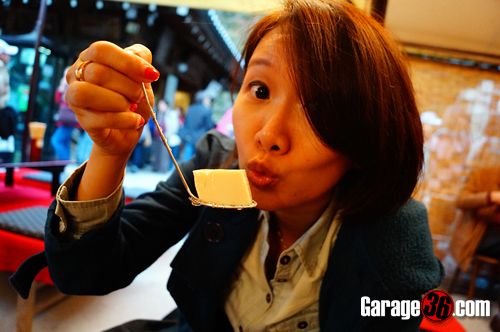 We even stopped for a tofu snack inside. Just tofu, but not too bad at all.
After our "first" visit to the temple we headed back towards the patisserie, along the way, we stumbled across this little hole in the wall (or basement) shop selling Kyoto-ised Disney products. Pretty cool.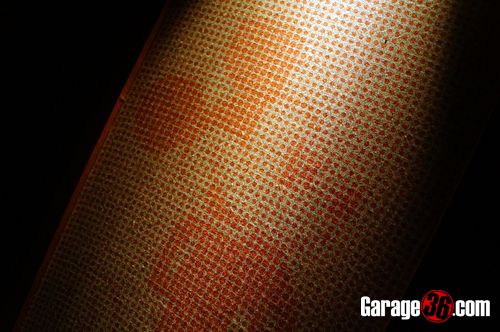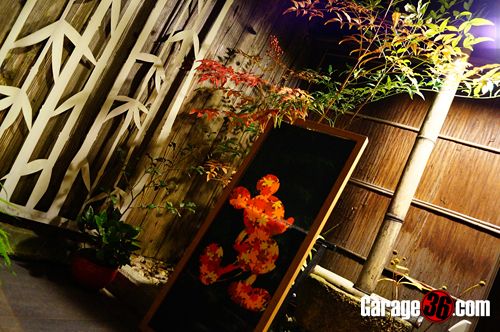 We bought the mural.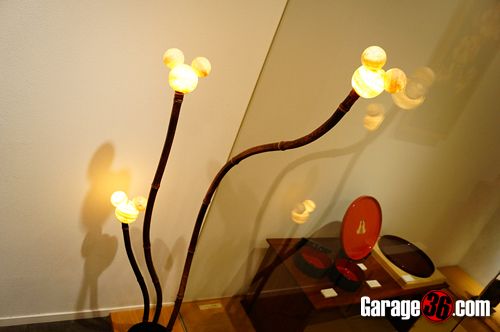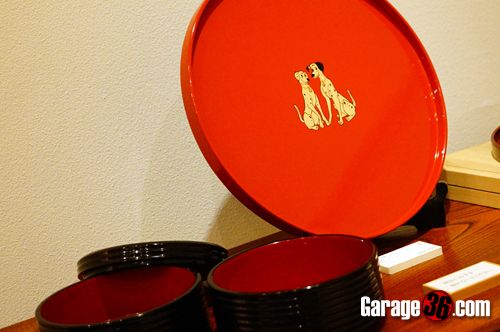 The stuff here all have an interesting Disney twist to them.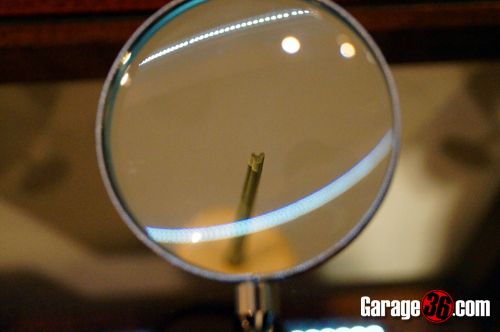 Even the inscense was Mickey Mouse shaped. It's all in the details!
Back in the patisserie, the desserts were pretty good although being made to order a full set each was overkill in the sweetness and financial department.
The reason for staying around in the area? It was the first night of the special autumn illumination at Kiyomizu and since it's such a unique event, we decided to make another visit back up. Mind you, we had to pay the (slightly higher) entrance fee again. Did i mention it was even MORE packed than the day?
Going into the temple during both the day and night time did give us a better sense of perspective when looking at the place.
What looked dry and grey in the daytime transforms into something else at night.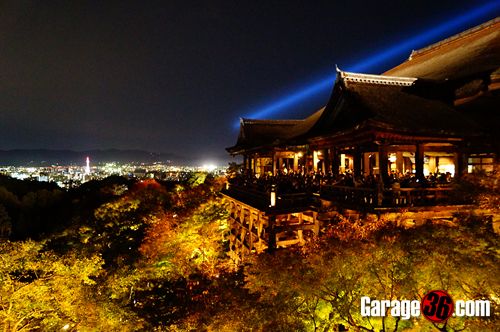 Pretty cool huh? It pretty much looked like this when you were there, complete with that beam of light on top.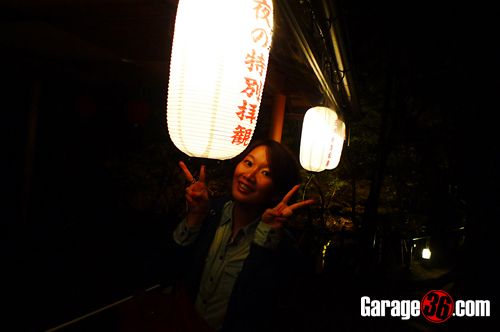 Jamie finally found a light source for us to take pictures with.
This pond though, photos just don't do justice to how it looks when you are there. The reflections on the water when you see it for real are just so perfect and it just looked like you can almost step into the water.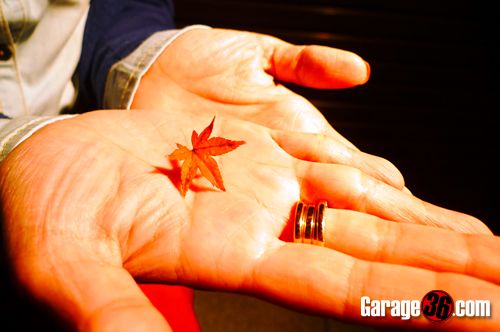 Jamie had a maple leaf.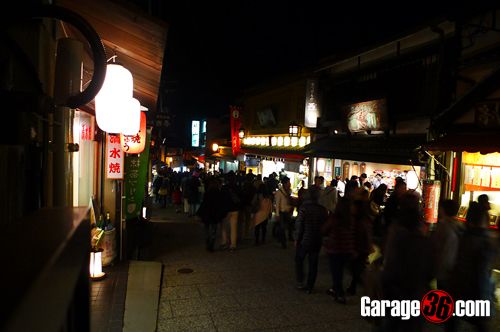 After our special night event, we headed back down and feeling hungry, bought a okonomiyaki flavored pau.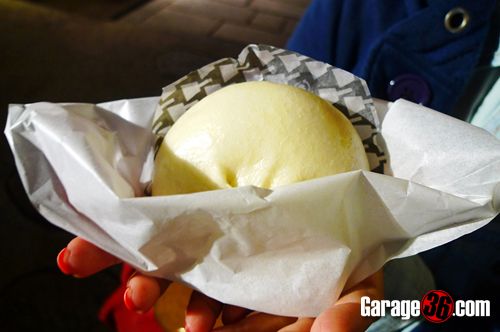 It tasted like a "da pau", but more than double the price.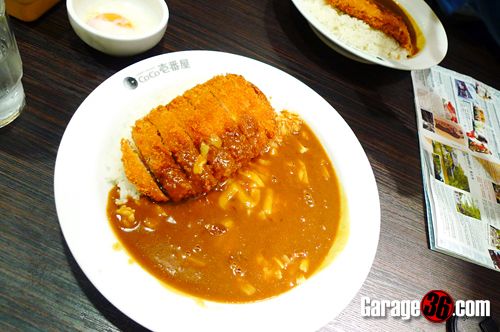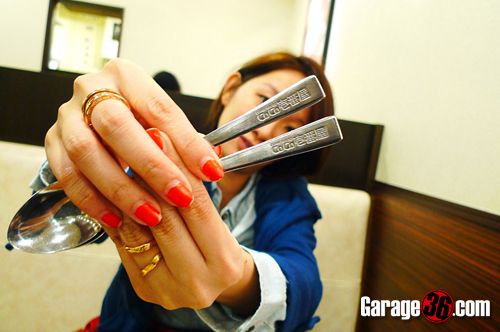 Heading back to our ryokan, most places were already closed so we popped into a Coco curry for our dinner. Time to head back for some sleep and pack our bags for the trip down to Osaka city on day 3!