Turns out one of
the
most memorable days of my Tokyo holiday wasn't spent eating sushi or oogling at cars for hours on end but rather, a day trip out to Hakone for some sight-seeing fun and to look at Fuji-san. It nearly didn't happen as we were both rather tired by the time day 8 came about and we actually woke up slightly later then usual. Nonetheless, we made the decision to head out to Shinjuku station and book a day-trip out to Hakone. (After we bought some coffee at Doutor.)
After long train ride we finally reached Odawara and hopped onto the local line which will take us to Gora station.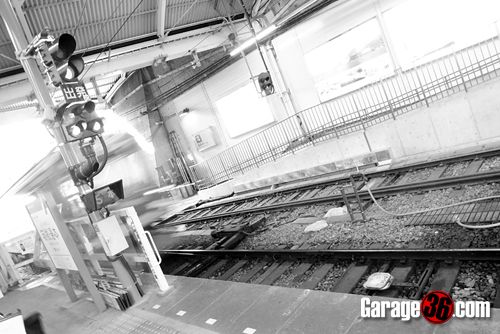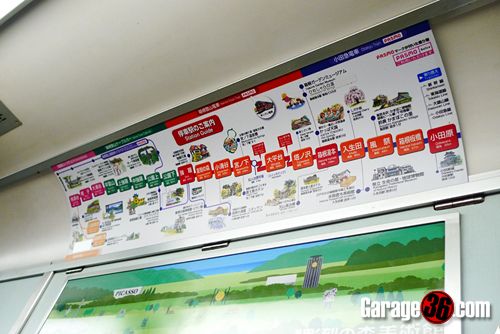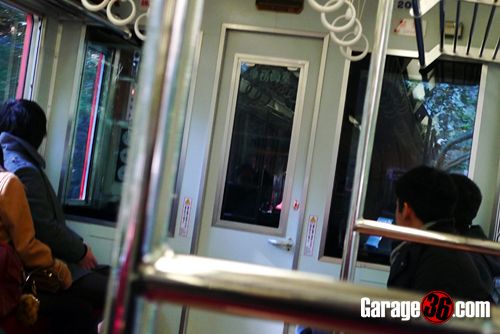 The local train brought us along an ascending and scenic route.
The higher we got, the more white puffs we saw on the grass, trees and bushes.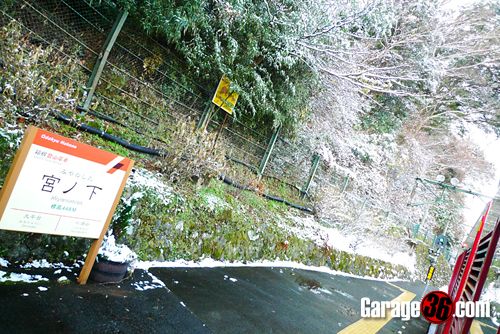 For someone who lives in a country that sees summer all year round, snow is a pretty big deal.
We reached Gora where i took a breather and walked around outside for a bit. I LOVED the weather.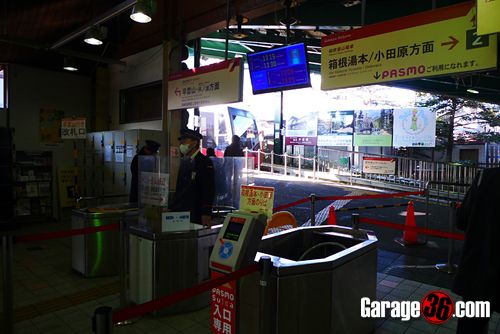 Gora station was also where we changed onto the "cable-car", cable-car here being a climbing tram and not the usual gondola style "cable-cars" we are used to.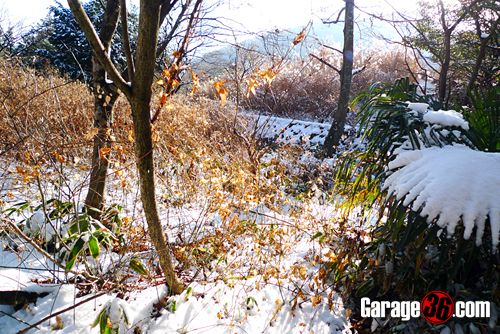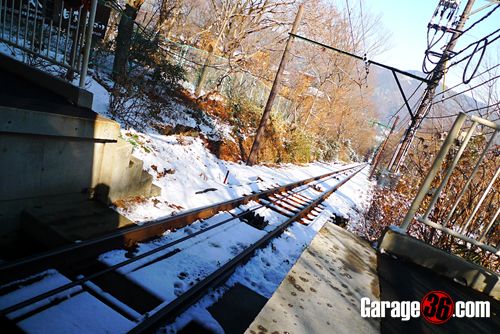 The cable-car would bring us all the way up to Sounzan, 761m above sea-level.
Just look at that blue sky.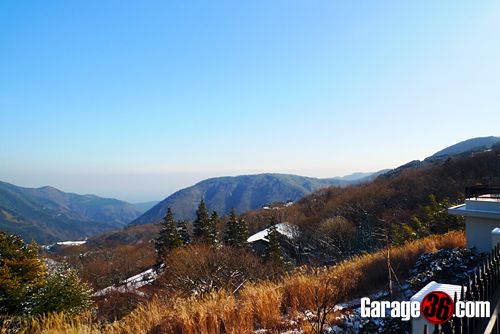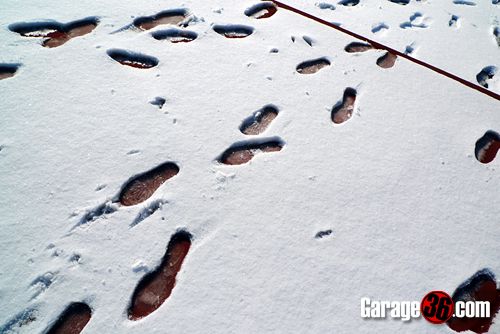 I had a lot of fun make snow tracks.
Does this road lead to the famous Hakone touge?
No car, so we couldn't find out. :)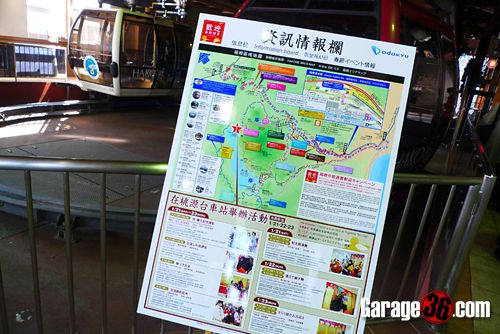 Sounzan station was where we swapped over to a
real
"cable-car", the type with the gondolas. They call it "Rope-way".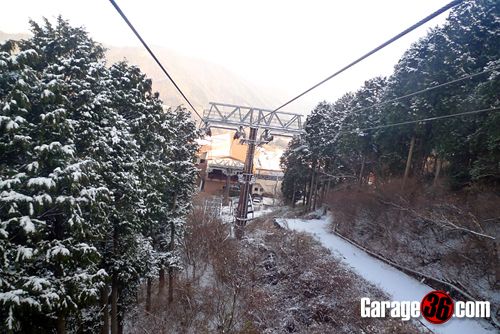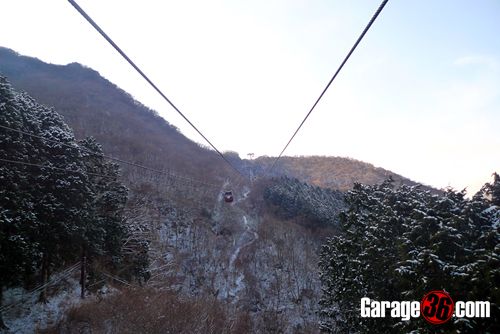 It brought us up and above the snowly landscape.
Touge road?
The view was pretty awesome but it smelled like eggs. All the way up to...
...Owakudani. The highest point of our tour. Over 1000m up.
People on those tour buses don't know what they missed by not being on the rope-way.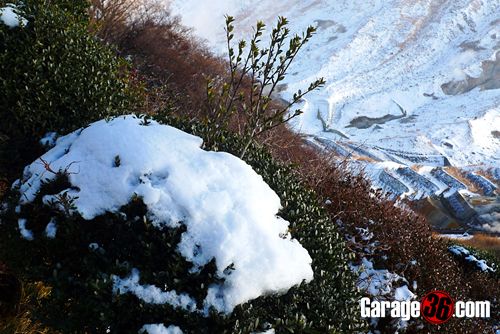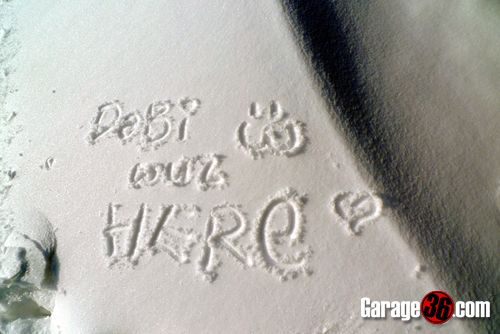 Jamie wrote a note. :)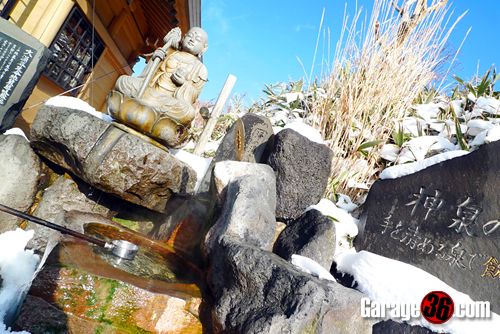 You can pour some water over the idol.
We went for a walk around the area.
Snow snow snow...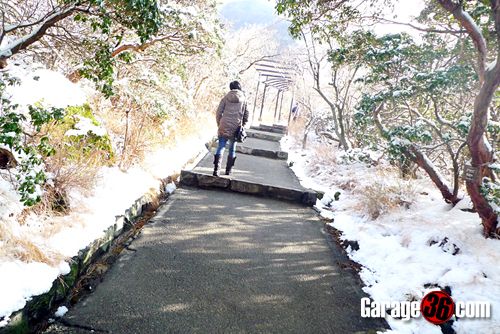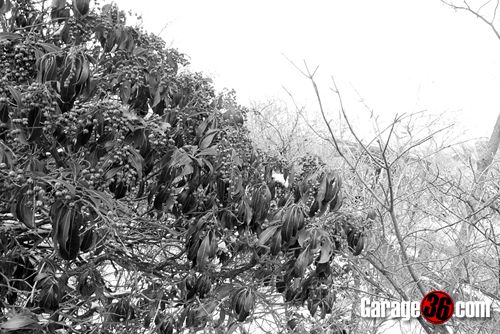 Some funky grey mud.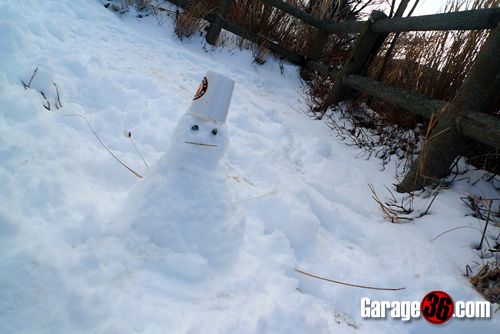 Someone made a snowman.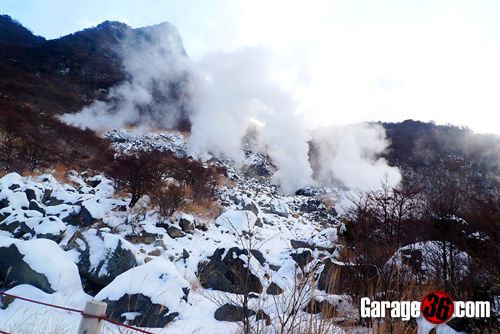 Nice textures.
Sharing a happy picture.
We made our own snowman. Wonder how long he lasted.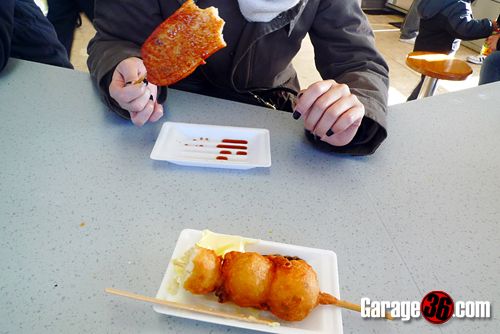 We stopped to rest and had a light snack.
Kitty-chan was everywhere.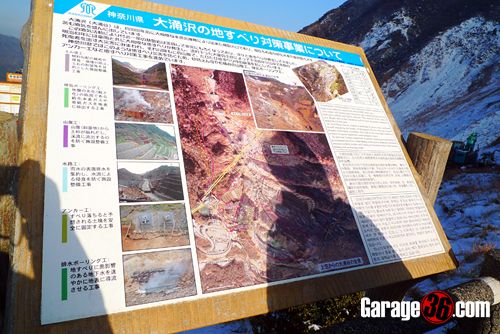 Here's a diagram explaining the area. It sure looks different in the snowy weather.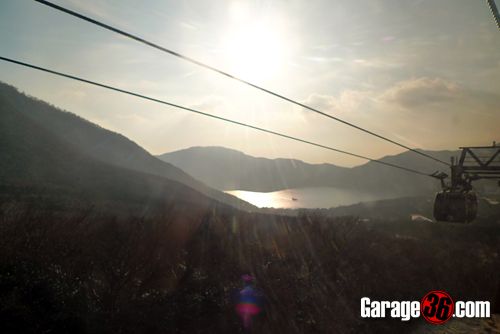 After eating a semi-boiled "black-egg". We went back onto the rope-way.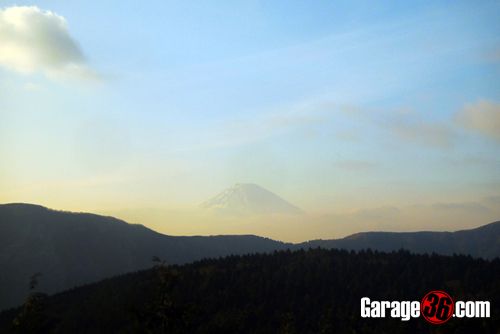 Look! It's Fuji-san.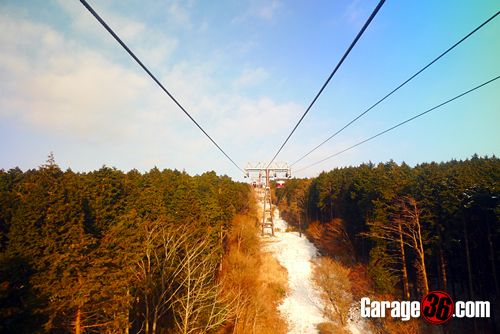 Lovely.
We headed onto the touristy looking "pirate ship" for the final leg of our tour.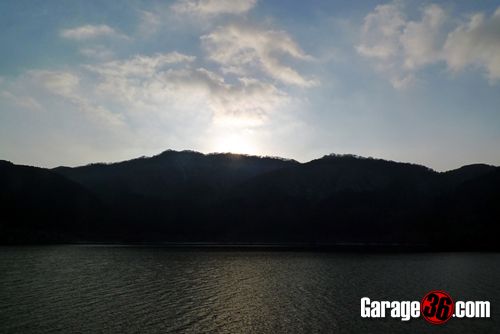 Reminds me of NZ.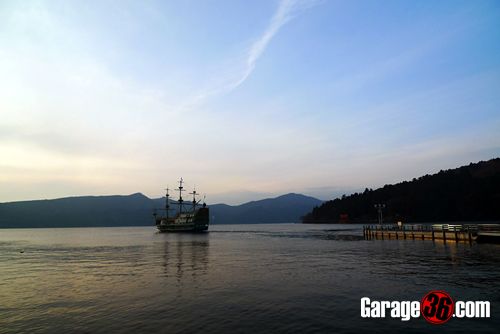 We sort of got off the boat too early as we wanted to go to the next station. But no biggie.
As there wasn't much else to do or even eat, we decided to call it a day and make our way back by bus to Hakone-Yumote station.
Photo of the bus ride looks more exciting then the real thing.
We stopped off at Hakone Yumoto station and picked up knick-knacks to bring home and started our long train ride back to Shinjuku station.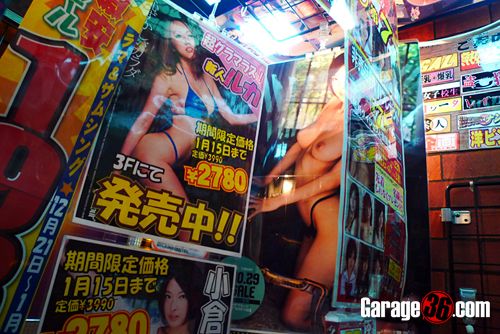 Back in Shinjukiu i snooped into a Lammtarra and went into their lift.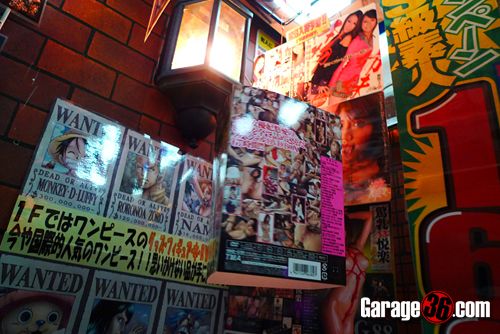 Only in Japan!
Dinner was some awesome tempura at Tsunahachi. I drank some sake too since it was our last dinner in Tokyo, and with our stomachs full, we headed back to our hotel.
Read more:
Tokyo 2012 Day 1
Tokyo 2012 Day 2 - Part 1: Sushi-Dai & Ginza
Tokyo 2012 Day 2 - Part 2: Toyota Megaweb
Tokyo 2012 Day 3 - Tokyo Disneysea!
Tokyo 2012 Day 5 - Asakusa & Harajuku
Tokyo 2012 day 7 - Akihabara
Tokyo 2012 day 8 - Hakone!
Tokyo 2012 day 9 - Last day in Tokyo