Time sure flies by when you're having fun, and with that, we soon found ourselves on day 9 of our Tokyo holiday, tonight, we'll be boarding our plane for the flight back to Singapore. Away from the Tokyo Auto Salon, away from Disneysea, away from Shinjuku and away from this chilly weather which i have grown accustomed (and taken a fancy) to. On the flip-side though, we'll get to see our 2 lovely dogs again. We spent some time the night before stuffing our suitcases full and we checked out slightly earlier.
We usually take the path through the park behind the hotel, but i've never taken any photos before, so i shot a couple. Initially, our plan was to get up bright and really early and head to Tsukiji again for some sushi, but we both slept through the alarm calls and we ended up waking up late. Jamie still insisted we try though, so off we went to Tsukiji!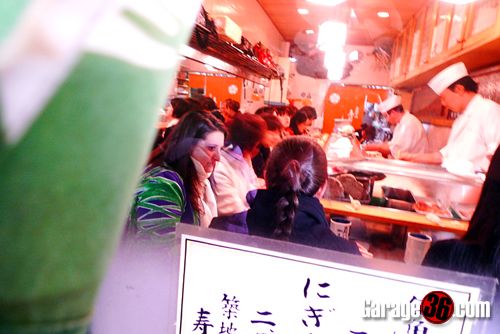 We were lucky when we finally reached Sushi-Dai, although there WAS a queue, we didn't spend long waiting. I think we were in the line for about 45minutes, which i think wasn't that bad.
Finally seated, i had the usual full Omakase and Jamie had the smaller set.
So here we go again, some lovely fish pictures.
This place really does serve up the best sushi i have ever tasted.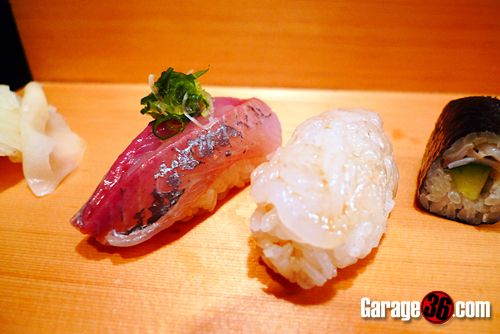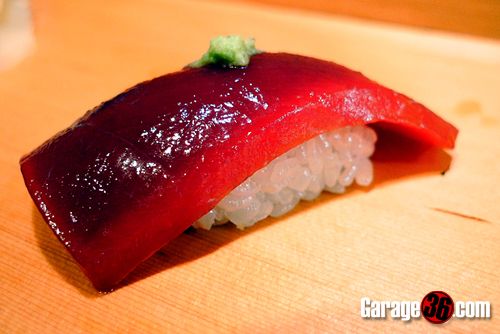 The quality of the sushi here is on a different level altogether, just look at that piece of tuna.
The unagi was soft, moist and sweet without any of the stickiness nor texture we've grown accustomed to back home.
Since i had the option to choose one extra, i ordered a Shirako for Jamie to try. The Japanese staff and customers around were all somewhat surprised at the choice but were all smiles when Jamie gave it her stamp of approval. Oiishiiii.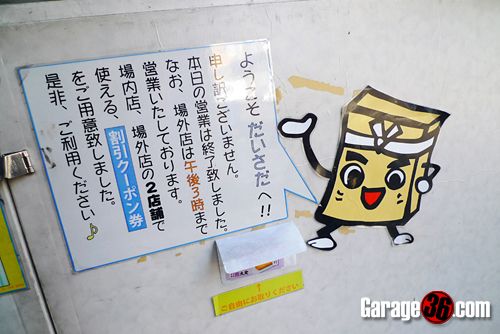 After our wonderful sushi brunch, we headed back to the station. They had signs like this just outside the market, i like how integrated the use of cute characters are in everyday Japan life.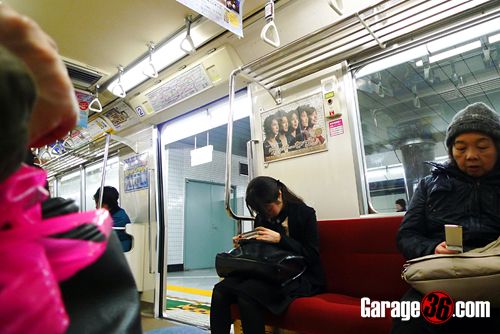 We decided to head over to Akihabara for some last minute erm... literature shopping.
Not too difficult on the Metro, no need to swap over to the JR.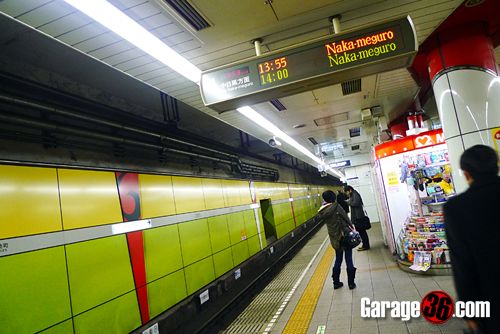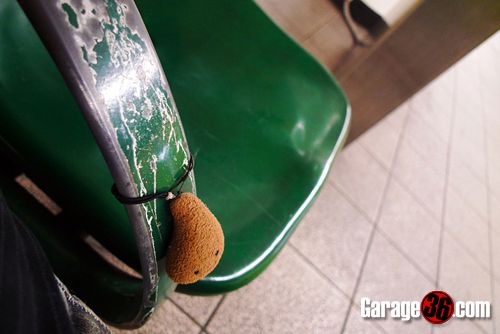 I had an old ratty lens cleaner i attached to my camera, since we were back in Japan, i decided it was time to let it retire. I wonder if it's still at the station. Jamie said it looked sad as our train pulled away.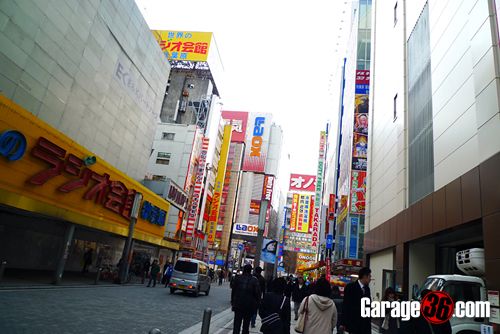 Over at Akiba, we spotted a "Vocaloid" as we exited the station. Cool hair dude!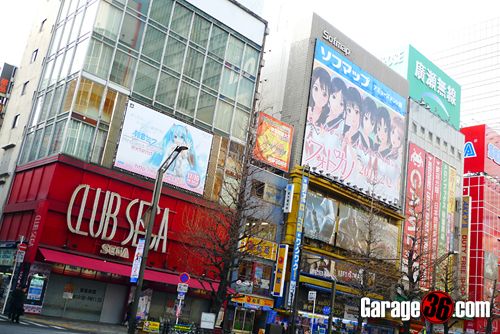 Maid cafes were always trying to get customers.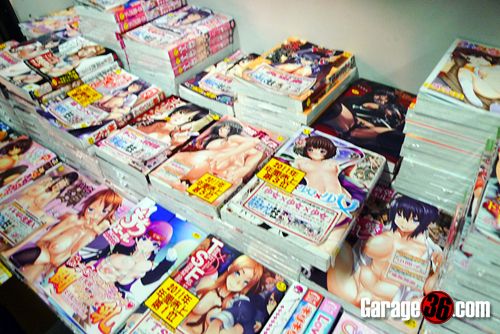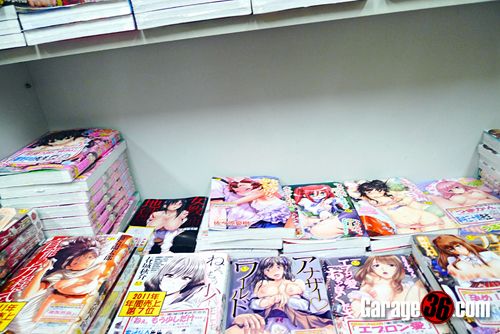 You won't find these comics anywhere else i reckon.
I spotted a Yellow Submarine hobby shop and dragged Jamie up.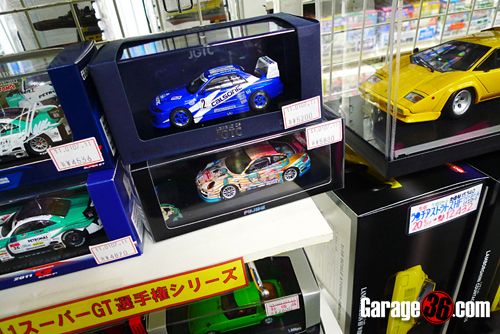 The Goodsmile Racing Porsche was lovely, but the price wasn't.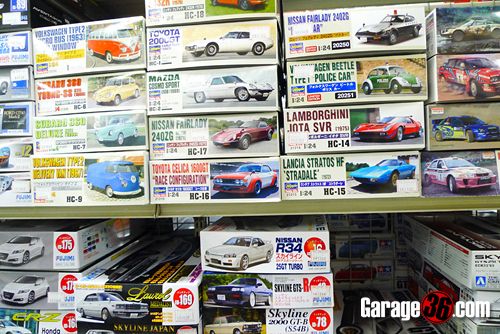 The prices here were slightly better then Yodabashi's but selection was more limited.
I think i stood there holding this Hakosuka for around 10 minutes before i finally succumbed and forked out the cash. No regrets though.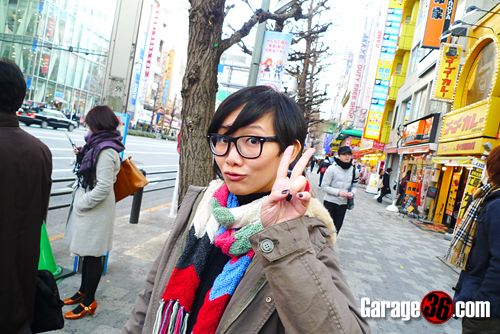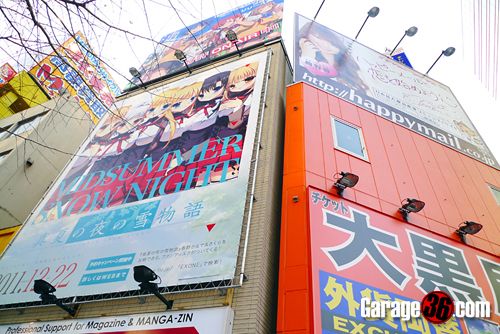 As we crossed over to head to the JR station, i took a couple more shots of Akiba. No idea when i will be back again.
Note to self, do not buy Suica from monorail station. Otherwise, no get refund of deposits at JR stations, you need to find another monorail station to do the refund. Failcats.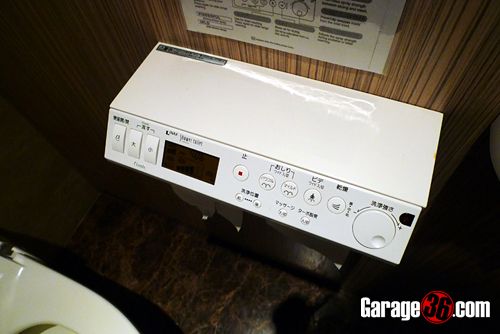 After collecting our luggage from the hotel lobby, i took a last snap of the JDM toilet.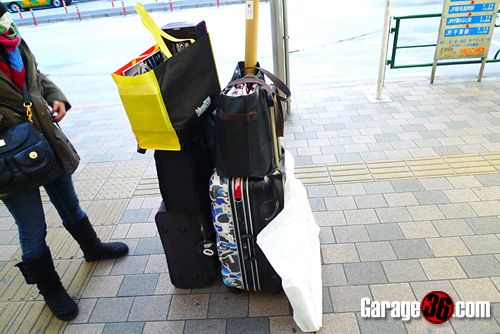 All the stuff we had to lug back, somehow it doesn't look like much here, but pulling it all the way to the bus station was not too fun.
Bye Bye Shinjuku! Bye Bye Tokyo!
We reached the airport at close to 6:30 and although the temperature showed 6 degrees Celsius, it was actually quite pleasant.
Interesting OL magazines at the airport.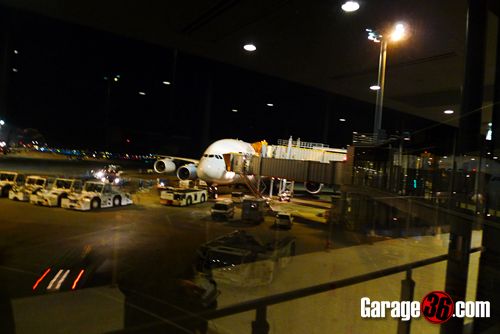 With our boarding passes issued, our last minute airport omiyage bought, we got onto our Big Bird for the flight home. We got back to Singapore around 3am and reached home around 4am. Sounded tiring but i think the extra time we had in Tokyo was worth it.
The next morning (or afternoon), the unpacking began and i fished out these Choro-Qs i bought from the Auto Salon. The CRX i've never seen before.
These 2 were from Maziora and were custom painted.
More loot from Japan to finish up our Tokyo 2012 holiday post. I will miss you Tokyo, until we meet again.
Tokyo 2012 Day 1
Tokyo 2012 Day 2 - Part 1: Sushi-Dai & Ginza
Tokyo 2012 Day 2 - Part 2: Toyota Megaweb
Tokyo 2012 Day 3 - Tokyo Disneysea!
Tokyo 2012 Day 5 - Asakusa & Harajuku
Tokyo 2012 day 7 - Akihabara
Tokyo 2012 day 8 - Hakone!
Tokyo 2012 day 9 - Last day in Tokyo