When in Japan, you do realise something, the Japanese love their cars, and the Japanese especially love their GTRs. These monstrous fire breathing techno-gizmos of the motoring world have a cult following around the world, and back on home-soil, the best in the business all have a GTR to call their own.
Gathered here are a number of GTRs i spotted during my visit to the Auto Salon. There are still a few unaccounted for and i apologise, due to the sheer magnitude of the show, i just couldn't keep up with all of them. One can go crazy just imagining the total amount of HP all these cars put out together. Let's start of with the R35s.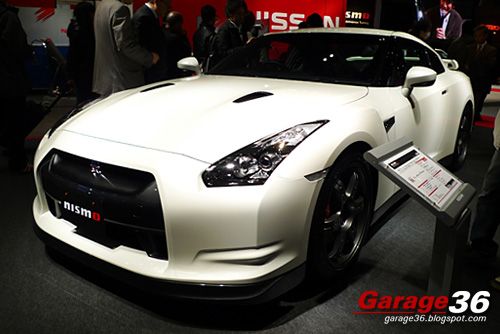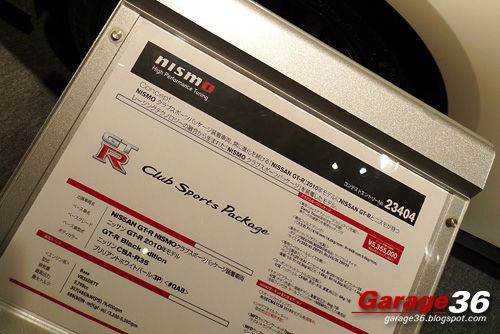 Nismo
had a GTR Black Edition "Club Sports" package sporting new wheels and figure hugging seats.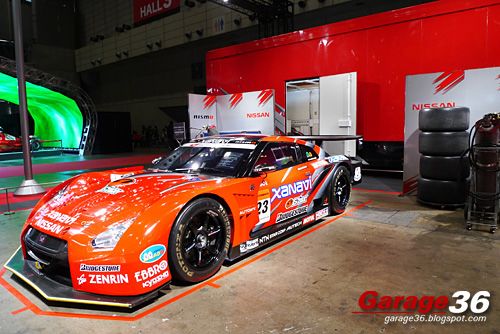 With the JGTC racer nearby.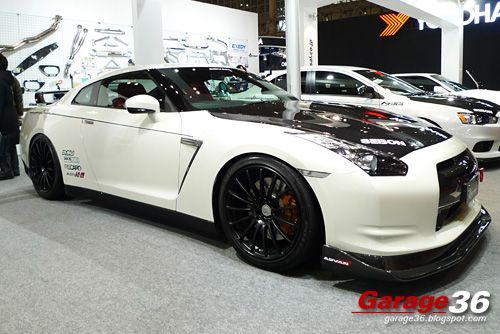 HKS Kansai
had this delectable example no doubt choked full of HKS parts.
Varis and Wald showing off their bodywork expertise.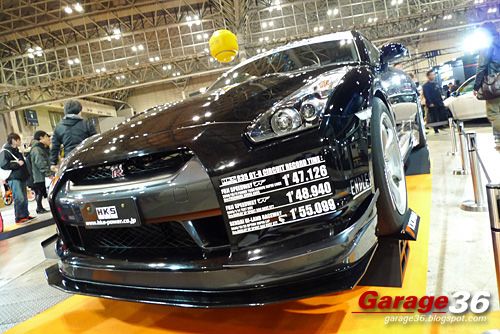 And
HKS
showing off their Time-Attack GTR with lap times on display up front.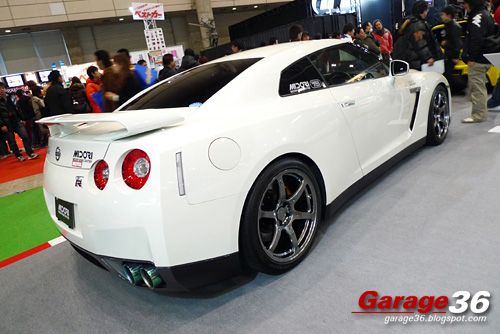 Here are
Street Special's
and
Midori's
GTRs. The Midori car looking beautifully clean with some choice modifications.
M7 had a GTR flanked by "Image Girls" and
Hasemi Sport's
R35 sat next to a beautiful R32 racer.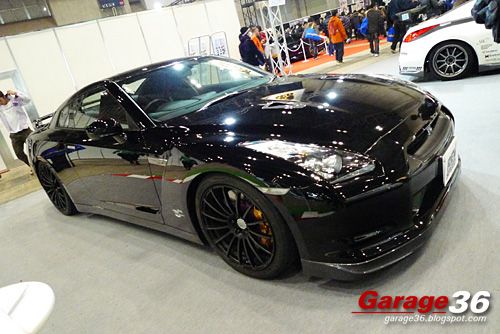 Even
RevSpeed
magazine had a GTR on display.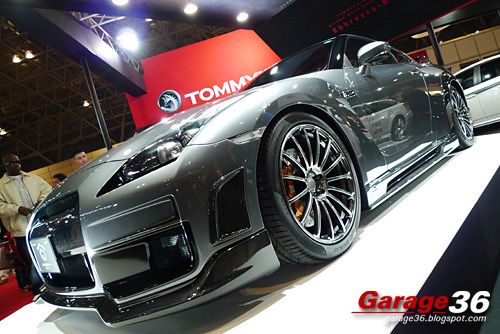 And how can we forget the
TommyKaira
GTR? Wonderful.
Moving one generation earlier, we see a multitude of R34s throughout the showfloor. My personal favourite would be
Final Konnexion's
GTR. Featuring beautiful and aggressive bodywork, color-coded deep dished wheels with an absolutely spot-on stance. This R34 just takes your breath away the moment you set your eyes on it.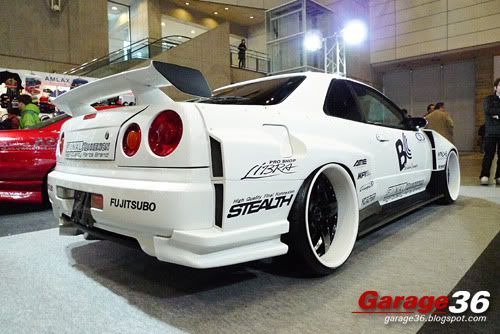 Check out the fitment of the rear wheels!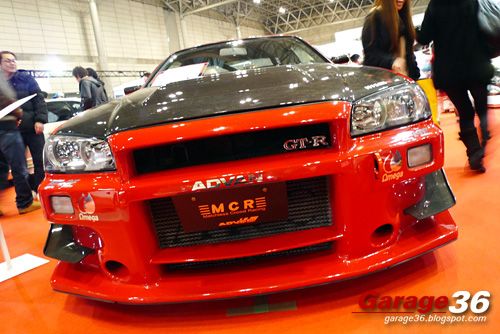 No stranger to those watching Best Motoring.
Matchless Crowd Racing's
red and loud R34.
Option Magazine had a whole area filled with GTRs. Imagine how it must have sounded when they brought all the cars in and out of the show.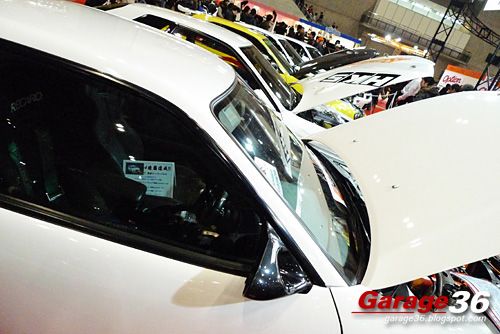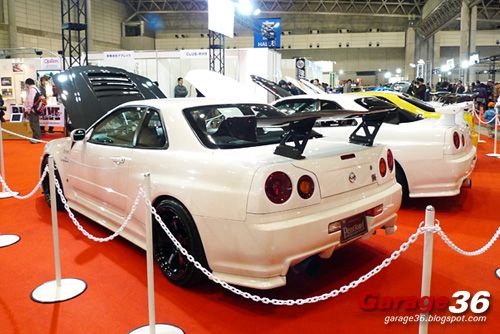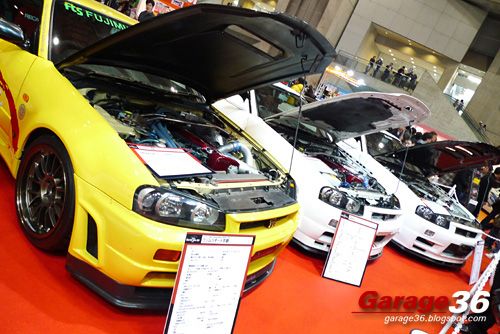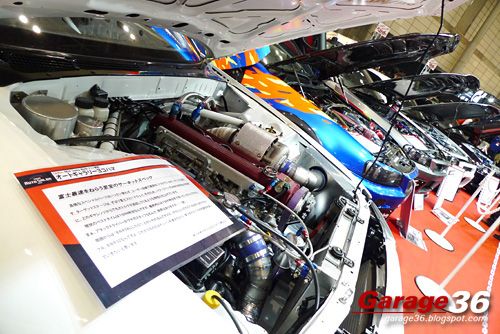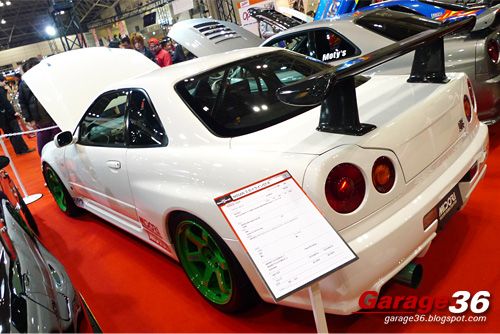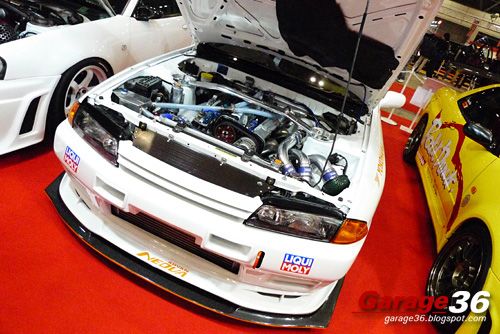 The R32s are still well loved judging by how many are still running around having Porsches and Ferraris for breakfast.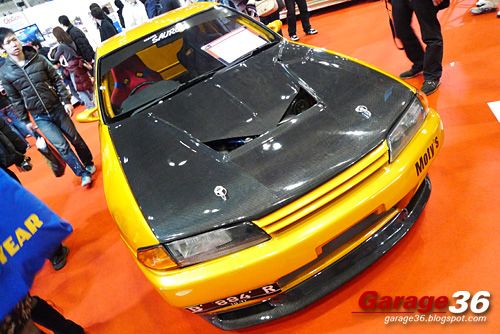 This particular R32 from
Garage Sauraus
caught my attention for having a seperate cooler out in the boot. Now... what kind of car would require so much cooling?
Something that generates 1050 horses and goes over 350km/h maybe?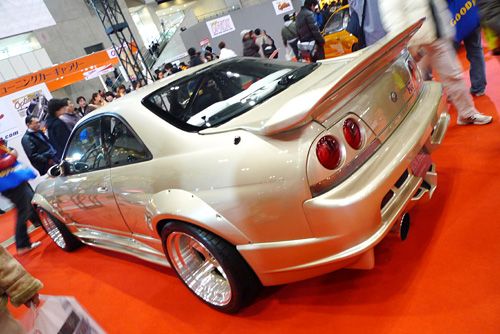 Although seemingly not as popular a choice with the tuners, a couple of R33s were still on hand to represent with
Abflug
showing off another wild looking creation and a Midnight Purple monster from Admix Racing. Cockpit had a beautiful white R33 as well. That concludes my coverage of the modern GTRs from TAS2010.
There are still quite a number of GTRs unspoken for(even the
classics
), but i hope these will be enough (or will it?) to help satisfy your power hungry appetites. Thanks for reading!