The Tokyo Auto Salon has always been known as THE place to be to see the latest trends and technologies in the World of automotive tuning, but take a walk down the halls and you will see a number of classic automobiles from a time when the internets never existed and when cars could just be cars without the need for "eco" legislation. Compiled here are my classic car highlights of TAS2010. I might have missed out a few whilst trying to cover the Auto Salon, hopefully i got most of them.
My favourites? These 2, the pair of 240Zs from
Rocky Auto
. A shop specialising in bringing these classics to life! These 2 Fairladies though have been breathed upon by the Goddess of Fairladies, giving them probably the widest wheelarch extensions to fit the phattest of wheels powered by the all-might RB26. When i first saw these 2 on
Speedhunters
, i went wild just looking at the pictures. To be able to feast my own eyes on them is just pure ecstasy.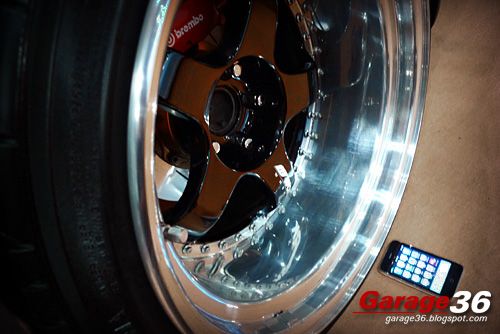 Check out how deep those dishes are.
Can't beat the RB26.
Beautiful wheelarches wrapping them phat wheels.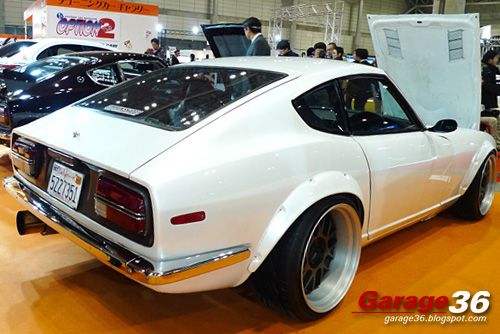 The white one in particular gets my vote for being truly tits hot.
Showing that not all cars had to be fiery racers, this fully restored 240Z looked like it just came out of the factory back in the 70s.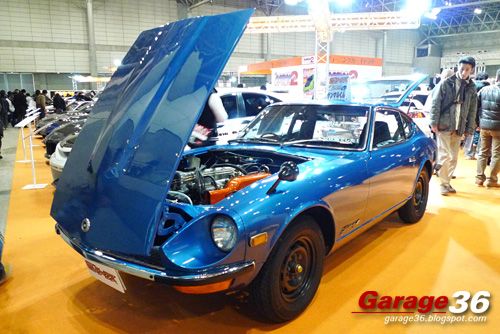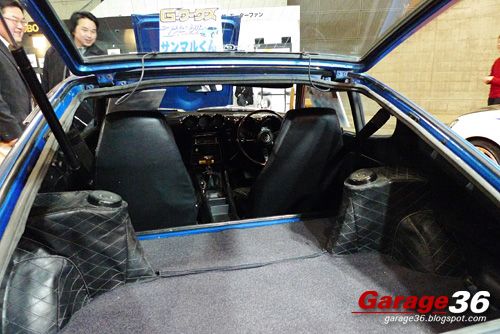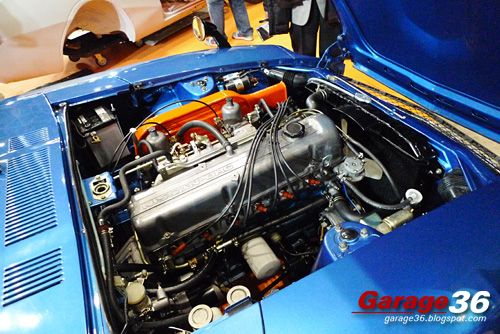 Perfectly clean, just the way you like it.
How about another car from the same marque? Here are the GTRs.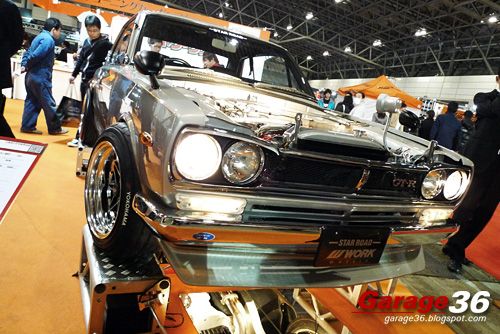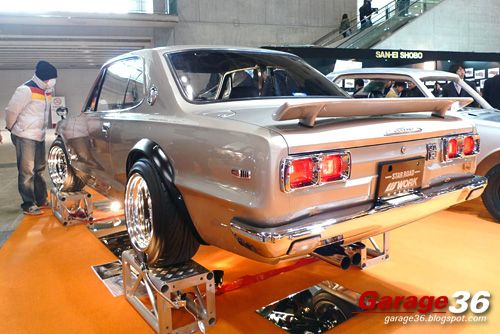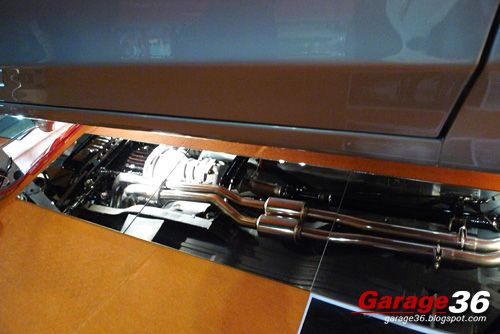 Star Road had an immaculate example sitting proud on stands with mirrors underneath for showgoers to take in all the detailed work that has gone on, in this Work-Equipped "Hakosuka".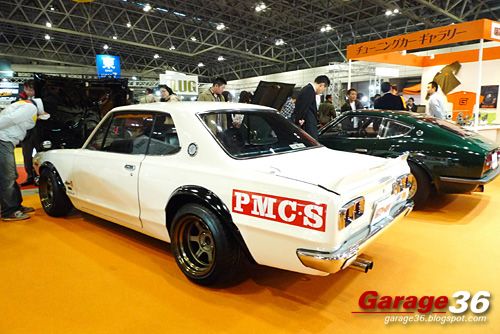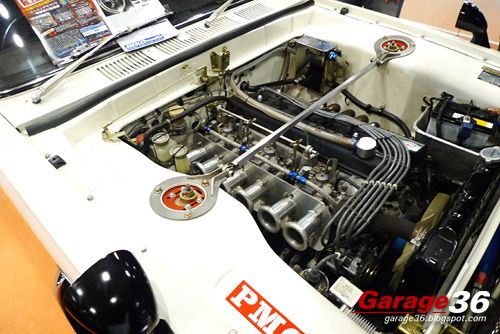 Biko Works were showing a classic GTR that looked ready to go on the tracks.
You prefer fastacks? Here are some KPCG110 GTRs for you.
This one above, needed just a tad more work to be finished.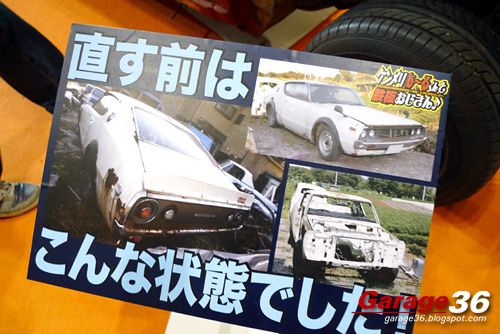 Or not, it was actually a car undergoing restoration work. Check out the how it looked before it was rescued!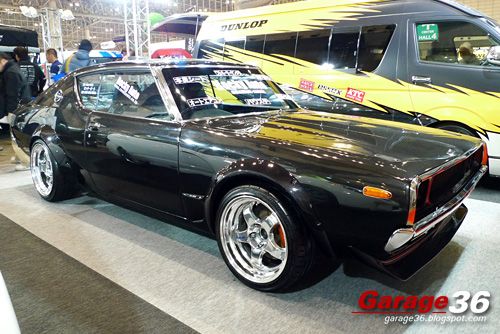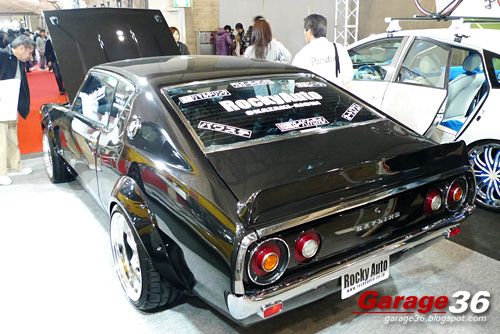 Here's a better example, a full on proper KPGC110 GTR restored to glory by the people at Rocky Auto once again.
What's under the bonnet you may ask?
RB26!!! Try taking this on at the traffic lights!!!
How about the AE86? No Auto Salon can be complete without these cult cars. With a strong Worldwide following and new parts still being made for them, they are a favourite for those who enjoy going through life sideways. Let us work our way through some of the AEs of the show. Starting off with a clean example at Toyota.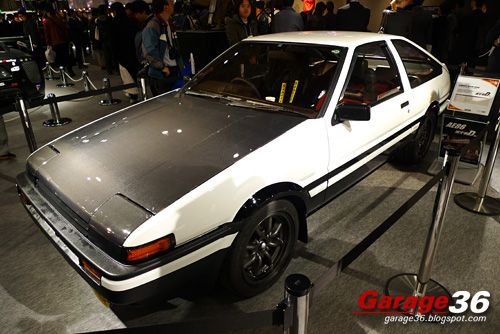 This particular car was placed right behind the
FT86
. The Initial D-ish cup of water was inside too.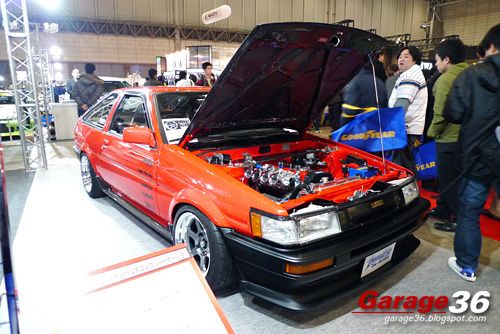 Moving on up, a beautiful red Levin from
Impulse
. With a carbon hood and carbon rear hatch, this AE looked stunning!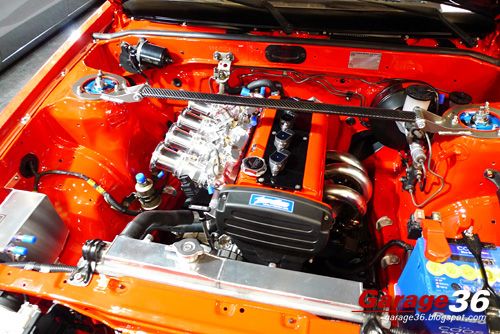 Check out that engine bay.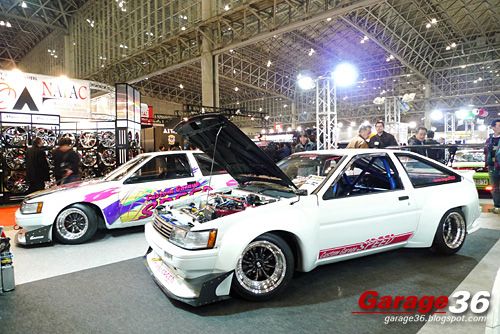 The wildest looking Hachirokus of the show belong to
Custom Garage SPEED
. Showcasing not just one, but two of these fully N2 kitted machines.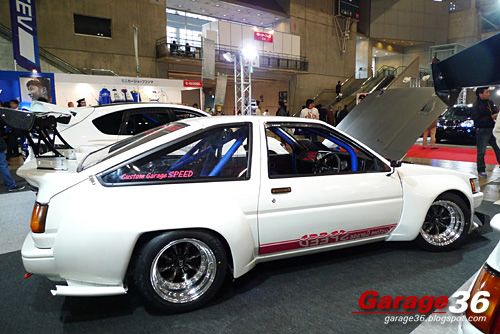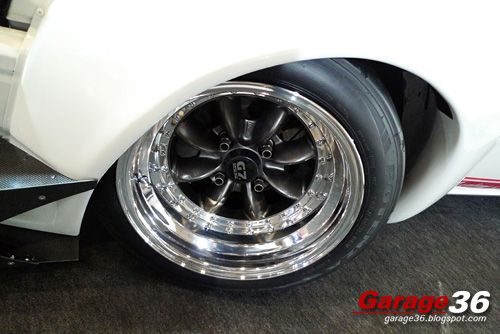 Loving those classic deep deep deep Watanabes.
There were a number of other beautifully built classic cars at the show are even i have trouble identifying all of them.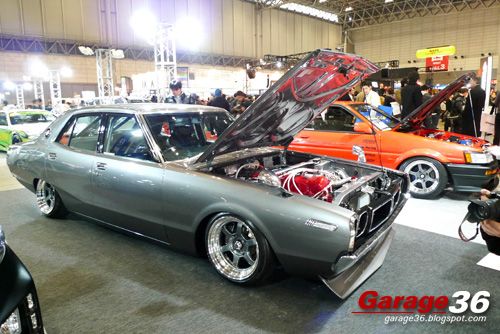 My guess for the above is a Datsun Bluebird, and the one below, no idea.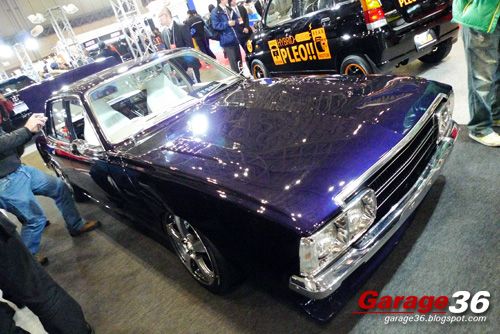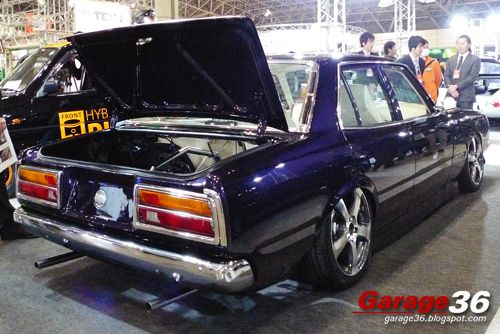 It DID have one of the cleanest interiors i've ever seen. Very very well done custom.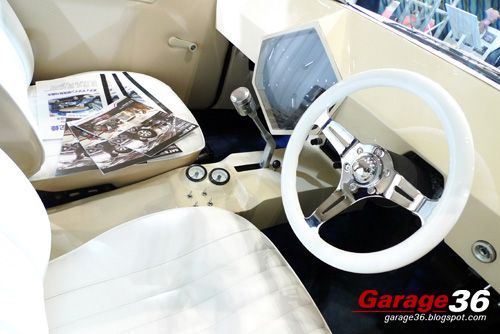 American Muscles were well represented with Camaros and even a Mach 1 Mustang.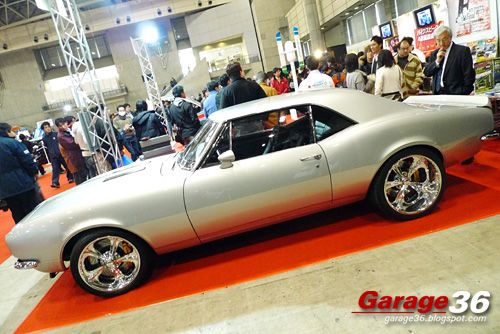 The Mach 1 was on sale at the show.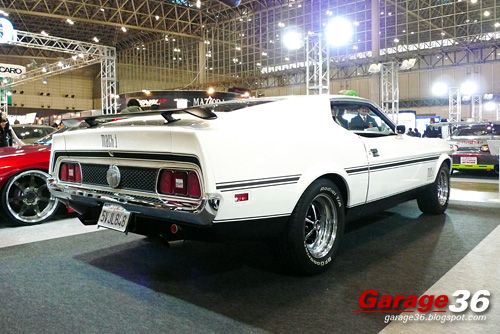 Not all were to everyone's taste though, but still worth showing you folk. Here's a green Mk3 Supra.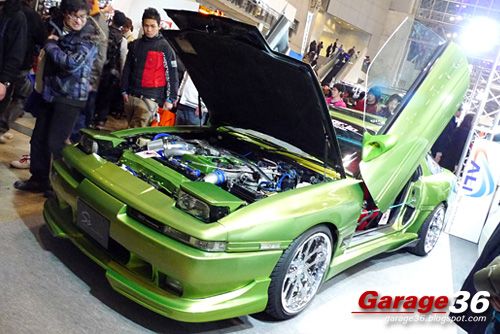 That's it for my coverage of the classics! Thanks for reading!