Amidst the furry of Tokyo Auto Salon postings, i have not forgotten about the ongoing travelblogs of my 7-day automotive tour of Tokyo. After the less hectic schedule of day 3, day 4 was going to be another day jam-packed with cars from the Tokyo Auto Salon. The plan today was to cover any cars i might have missed out from the first day and to actually take the time to discover all the booths and what they have to offer instead of just running around. I was hoping to cover the carpark area of Makuhari Messe too, hearing stories of how the carpark is a show in itself.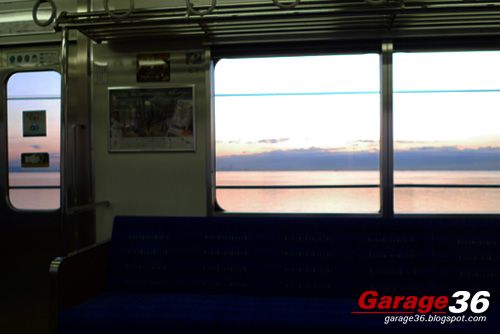 The winter mornings in Japan are rather cold, i grabbed a quick rice-ball from the convenience store just before i trekked to the train station. Taking the early train does have it's plus points though. You get to have a nice heated seat to rest your bum on, and you get to see the sunrise over the Bay. That's all sea touching the clouds right outside the train windows. The cross-winds tho, sound pretty terrifying.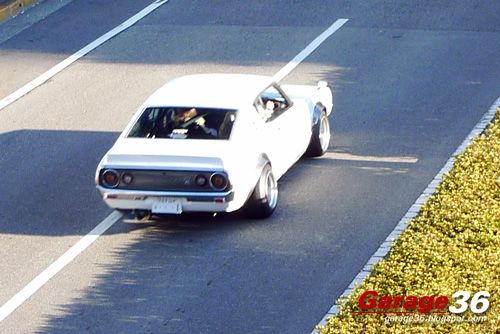 Taking the walk towards the Messe, a C110 GTR rumbled past right under the overpass, in fact, you can see quite a number of pretty hopped up cars cruising towards the show grounds. Coffee taken and press pass collected, it was time to re-enter car tuning mecca. I shall leave the highlights for future, more "themed" post. And just show you all the other itty bits which perked my interest as i walked through the show at a slightly slower pace. (I was still pretty knackered from my earlier visit)
I went over to the BBS stand and had a look at all the delectable goodies,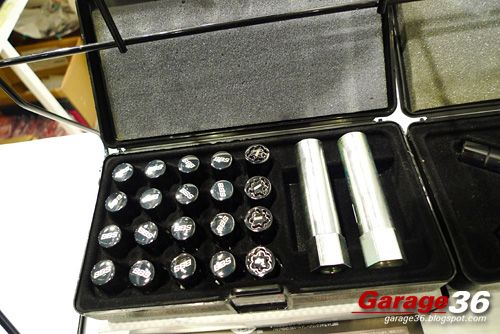 and i was considering buying these BBS lug nuts. Fortunately for my bank account, i pulled myself away.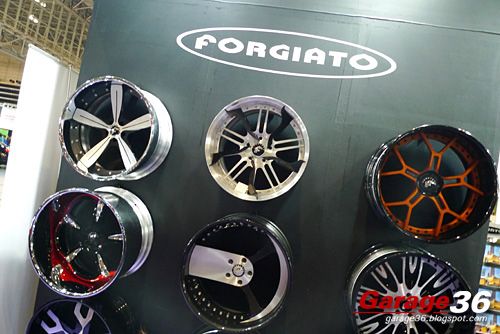 How about some Forgiato wheels? Look at the Carbon on the rim.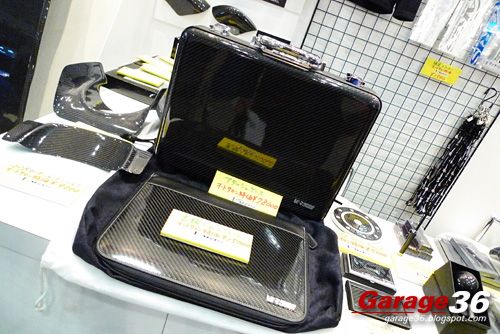 Not enough Carbon for you? Varis has a briefcase made of the exotic material.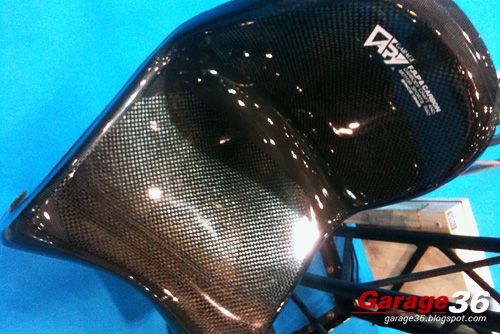 There were even Carbon chairs on display, if you could balance them, lifting the chair up with just one finger is easy.
D1 had an exhibition show right outside the show halls, it was absolutely packed!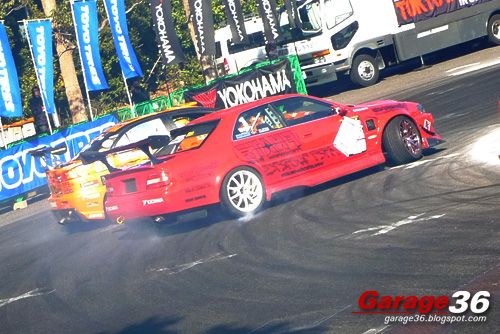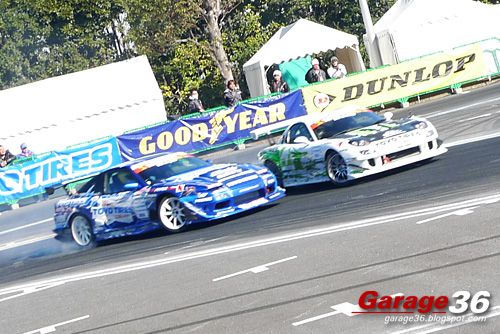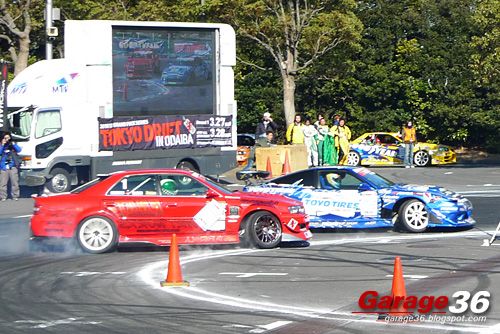 You can tell they are on a totally different level just watching the introduction demo. To see them LIVE is out of this World!
There were D1 cars on display spread across the entire outdoor venue. With cars from all the major drifters on show and sponsor tents hawking merchandise to the fans. (Yours truely included)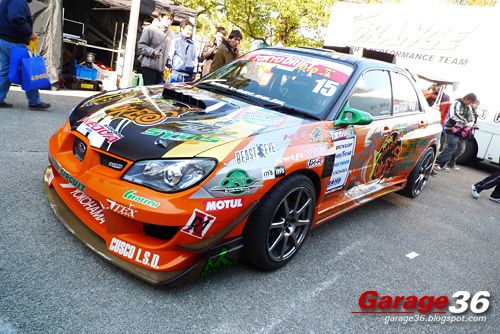 Even an Advan-liveried Exige was present.
Heading back into the hallways after the show, one could always do with a nice cold drink to unwind, TWS was on hand to help out. With a free drink Cafe set up, with attractive looking ladies behind the counters. I had a Coke and took some pictures around the booth whilst resting.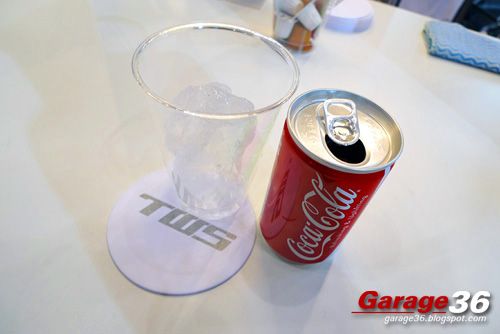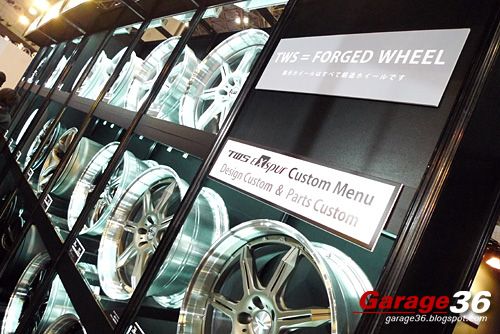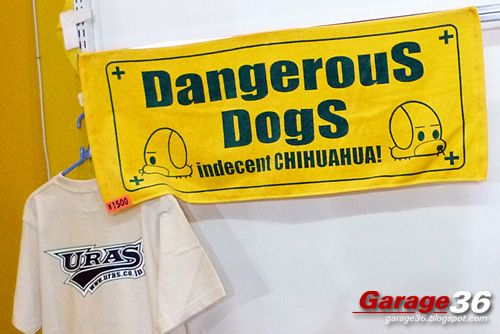 I stumbled over to the URAS booth and whilst oogling at the stickers and merchandise, Nomuken came over and i had my press pass and a postcard signed. :)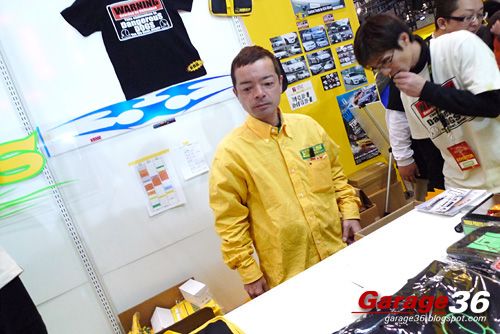 Towards the end of the day at the Tokyo Auto Salon, i was feeling totally broken and my legs, knees and feet were all hurting. I had spent 2 full days at the Auto Salon and i still did not finish combing through all the booths in the massive halls. I never even had the chance to cover the carpark area. It was just too taxing for the body even though the mind was willing.
As i walked back to the train station, i made a wish to come back to TAS again in the future. It was an eye opening experience for me, and i truely feel that everyone who has the slightest interest in cars must visit TAS at least once in their lifetime. It is really incredible.
As the train i was on pulled into Shinjuku Station, it was time for food! I have read about a
100year old Tempura joint
not far from the East exit of the station, so off i went. It didn't take too long to find it,
Funebashiya Honten
. If you like Tempura and you are in Tokyo, this is the place to be. They dish out the freshest and least greasy tempura you can ever find.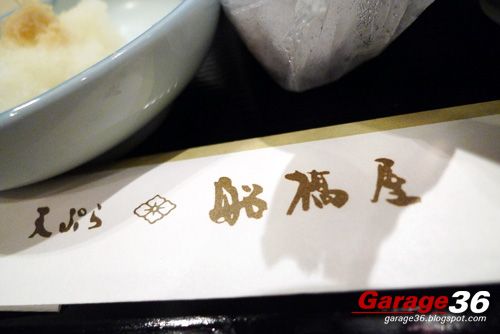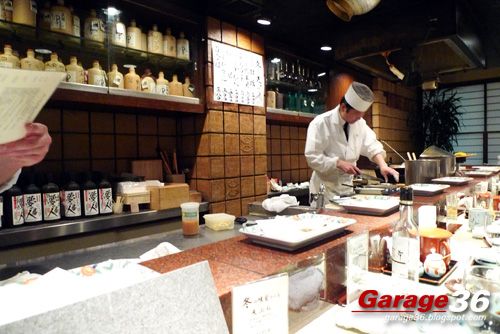 Ordering is quite simple since there are a couple of set menus to choose from, if you like, you can ask them to provide an english menu too.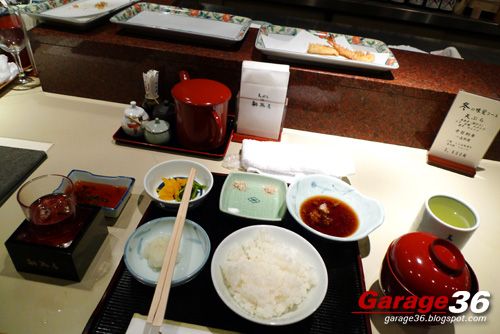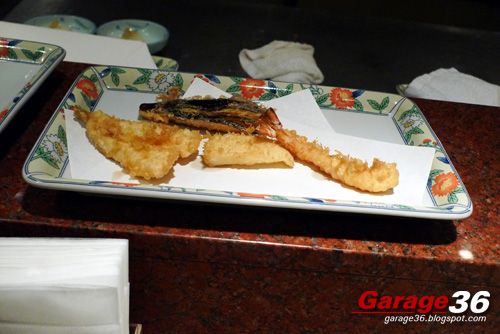 The people here are exceptionaly friendly, not just the staff, but the patrons too. A couple seated on my side helped to translate some of the items on the menu.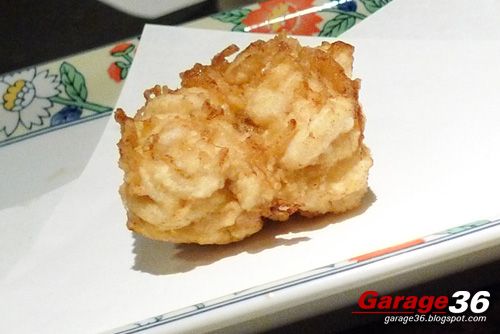 This particular piece about is from their seasonal menu. I had 2 items, one was an oyster and another, shown above, is absolutely divine, bite into it and it just totally melts. What is it? Shirako. Google it and see if you can stomach it the next time you are there in winter. You will NOT regret it though. Unimaginably tasty.
Drinks? I was just about to have some Biru when i thought, since i was in Japan, why not try some Sake~! They placed a glass into a wooden squarish container and filled it all the way up till it overflowed. No idea why but it felt "traditionalish". So i liked it. The people here are exceptionally friendly and the whole atmosphere is really nice and casualy. Some of the people here look like regulars. A couple at my side helped to translate some of the items on the menu and gave me tips on what i should try, they also loved Shirako, i met two funny chaps whilst finishing up my meal and we went for drinks at a small jazz pub. Turns out they do fashion designs for Muji and Uniqlo. A glass of Yamazaki later, we said our goodbyes and i took a taxi back to my hotel. What a great way to unwind and finish off day 4.
What will Day 5 bring? Studie Tokyo awaits! Don't miss it!