Showing how diverse the car culture is in Japan, i present to you Mooneyes. For those into old-skool cool, Mooneyes will have something for you. American hot-rods, muscle cars, vintage VWs and even classic Japanese automobiles will all turn up at Mooneyes for some proper customizing options.
The kind people at the shop are really friendly and befitting a shop doing American-rods, most of the staff can speak english pretty well. They are all really enthusiatic about their cars too.
Sneaking out to the back is their workshop where a Z28 Camaro lies dormant. This particular car isn't street legal and is built primarily for drag races. Can't imagine how loud it'll sound once started up.
A couple of bikes share space with the dragster in the shop.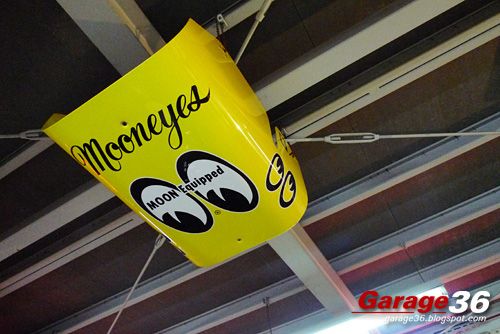 Go with Moon!
A classic Toyota Crown sedan lowered and looking pretty,
whilst the pickup version sitting alongside just looks plain cool. This particular Toyota Crown-Camino (ie: Crown Pickup) has it's internals and drivetrain all updated to modern Crown parts and as such, drives like a modern vehicle. With power steering, aircon and all other modern creature comforts.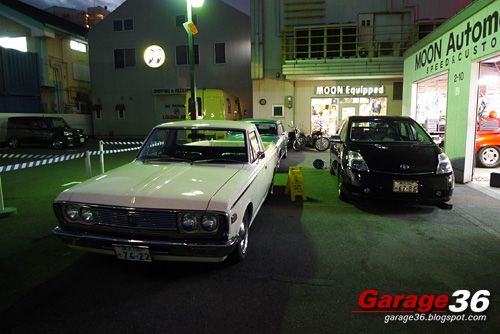 Kind of funny seeing a Prius here.
At this point i really needed to go to the restroom, so i hopped back into the showroom.
Even the bog is pinstriped.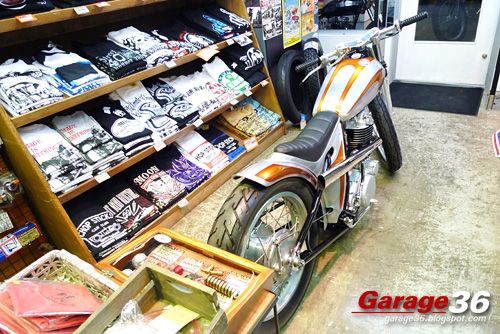 Here's a short tour of the Mooneyes showroom, filled with various parts to create your very own custom car or bike.
Funny bumper stickers,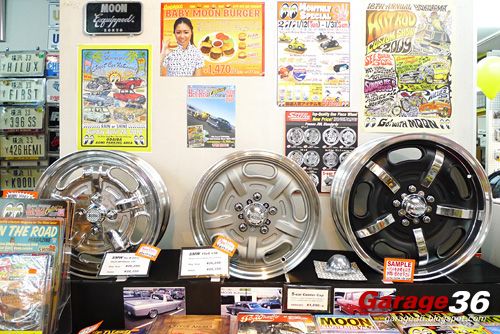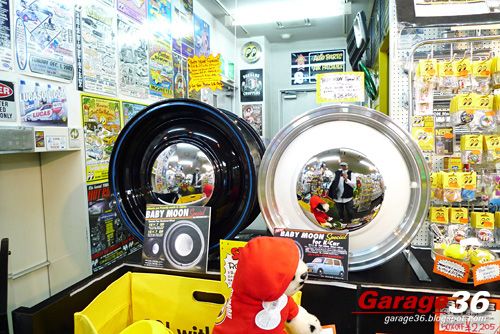 and sexy air fresheners on display along with various wheels of the vintage variety.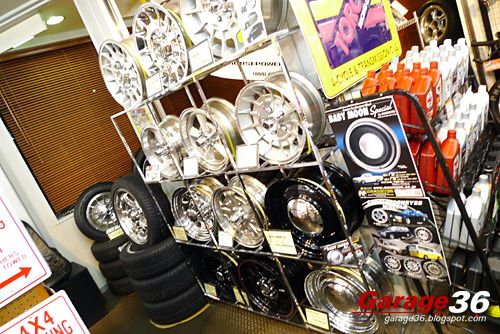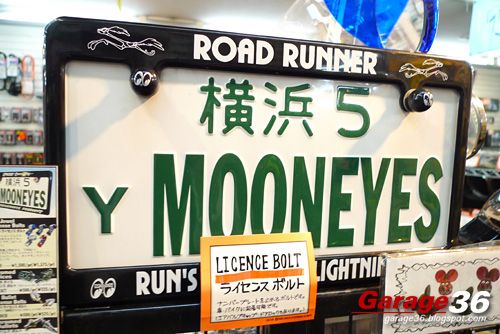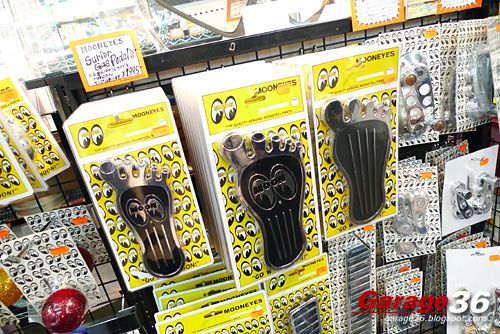 Just wayyy too many parts to describe, but i hope the pictures help out. Check out that footprint throttle pedal.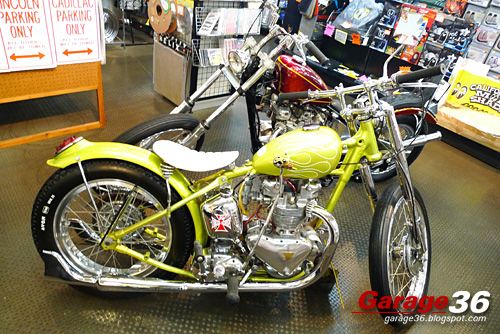 American Choppers are well-liked at Mooneyes.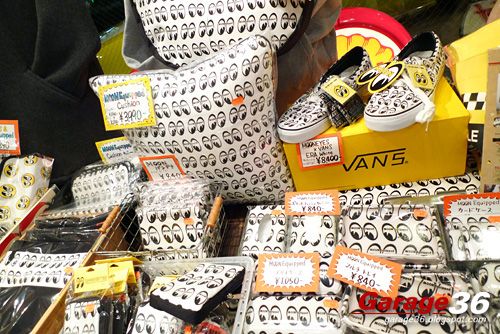 Mooneyes merchandise, they even have shoe collaborations with Vans.
After walking around and grabbing some items, i HAD to pop into their cafe at least for just a look around.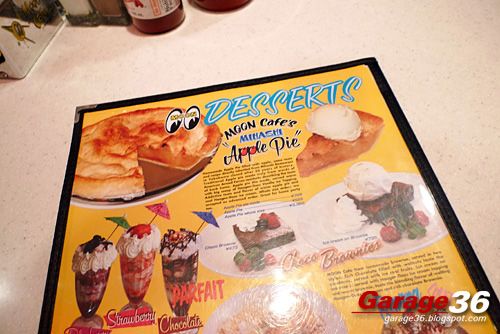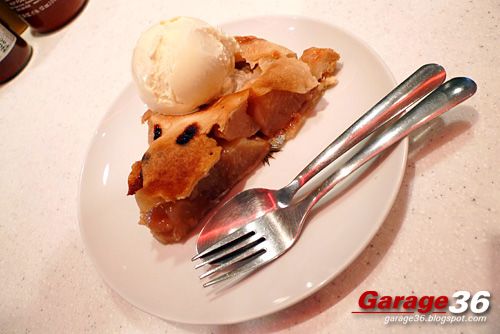 It's sort of like a Billy Bombers style cafe with big american portions of food and some nice Milkshakes. I was still full of Soba from my previous meal so all i had was an Apple Pie. It was pretty good too.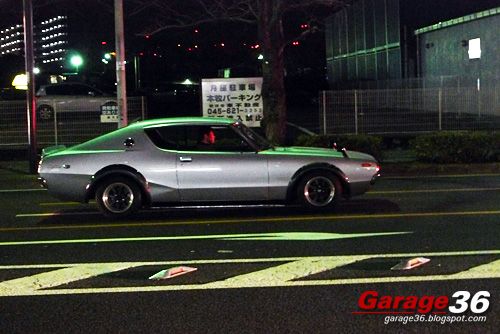 Just as i stepped out of the shop, a C110 GTR Fastback rumbled by and it sounded magnificent.
With the Apple Pie stuffed into my tummy and lots of photos taken, it was time to make the trek back to the train station and say goodbye to Mooneyes. Till we meet again.
Here was where i broke the Golden-rule (by many others, not me) of visiting Japan. "Never take a taxi" they say, but they probably also never faced a freezing winter's night in Yokohama, a port town just next to the sea. It was just too cold for me, so i had to flag a cab down for the journey back to the train station. Walking would have taken me probably and hour and i would probably have frozen over by then. Taxi fare came to around ¥980. Reasonable by my standards when the only other option is to walk in the freezing cold.
When taking a cab in Japan, it's good to know the distance you are travelling. If i saw correctly, the initial 2kms is ¥710 with every increase thereafter being ¥90. (Yes, your heart does skip a beat everytime the meter jumps)
Reaching back to Shinjuku station, i chanced upon some roadside ramen stalls, so i sat down for a bowl. It's nice to eat a hot bowl of Ramen on a freezing winter night.
That's all for my 3rd day in Tokyo, pretty eventful huh? Day 4? Back to the Tokyo Auto Salon!!!!!!