Touched down early this morning in Narita (-6 degress celcius) and managed to make the earliest connecting train ride into the city. The hotel room is shall we say... erm... tiny (and that's an understatement), it's the smallest room i've ever stayed in. hahaha, i guess it is okay if you are travelling alone.
My Karo mats arrived as soon as i did too. Haven't opened it cause i need to go get some tape to seal it back for the journey back home. I used to hound people locally to bring it in but nobody would... So i made my own.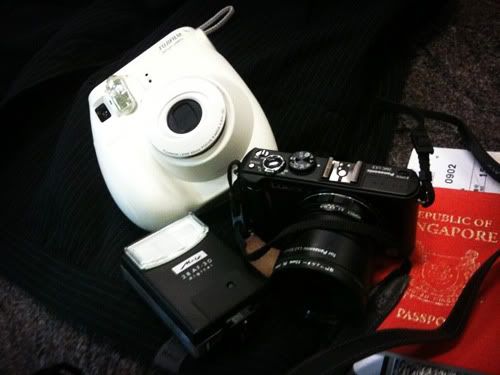 Walked all over town today savouring the sigihts, smells and sounds. Took quite a number of pics, but unfortunately, yours truely forgot to pack in a mini usb-USB wire, so you will all have to contend with a picture of the cameras i brought over... Will put them up as soon as possible, promise :P
Oh, here's a pic of the camera's screen showing a can of corn soup bought from a vending machine, it's really tasty... Thought it'd be worth sharing... TAS2010 starts in less then 24hrs! Gonna be getting some rest soon... G'Night's everyone!
*Update*
I owe you all a proper Day 1 post, so here's a revised post with updated visuals!
Breakfast on the ANA fliht, not great but decent, fried fish & rice.
Takes about 20-30 minutes to walk to the hotel from Shinjuku station. Checking in was to be at 2pm, so i was really arriving before 10am. So i just left my luggage with the hotel and went roaming about Shinjuku. (Colors in the picture above wasn't DI-ed)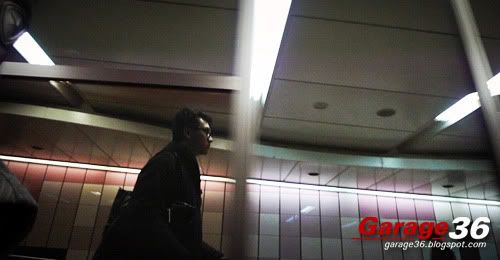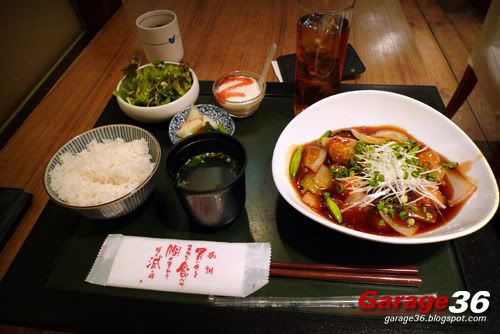 Lunch was some funky dish which tasted... funky... (not a fan)
Finally checked in at 2pm and found out how tiny my room is :( Consolation being, i won't be in the room much. Not that there is any reason to be anyway...
Width of door / passageway is just slightly more then my luggage. With my room finally settled, i washed up and headed out for Oochanomizu! Or in other words, a street full of instruments and electric guitars!!!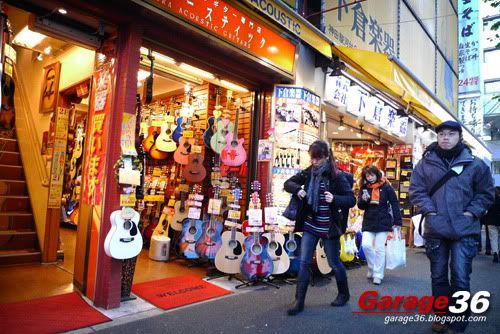 Prices of the guitars tho, were not in my budget, so i went home (hotel) empty handed.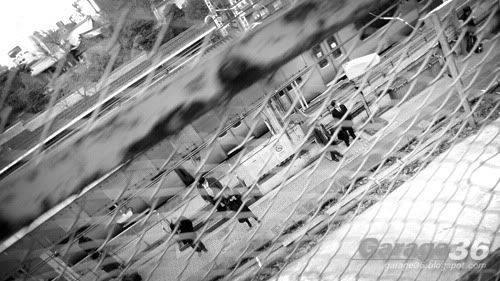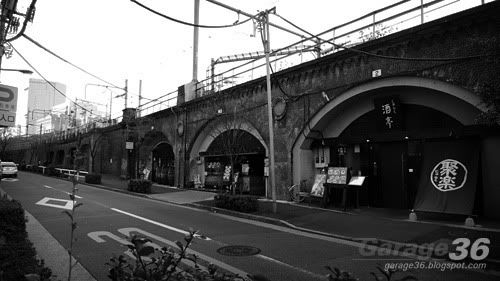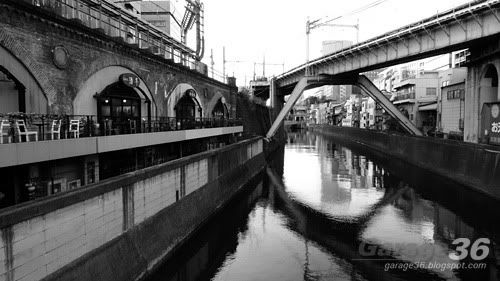 Took a walk from Oochanomizu down one train stop to Akihabara, or "Electric Town" to oome people. The walk towards Akihabara was pretty scenic, (as scenic a City can get) so took a couple of shots as i walked.
An overwhelming array of gadgets, gizmos and costumed girls handing out leaflets to "maid cafes" greeted me at Akihabara, i heard the food at those cafes suck and costs a bomb, so i skipped.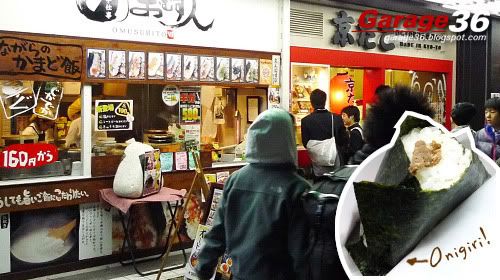 Walked by a store selling ONLY Onigiri and bought one to eat while walking, it was fabulous! After i finished the first oni, i turned back for another. Simply superb.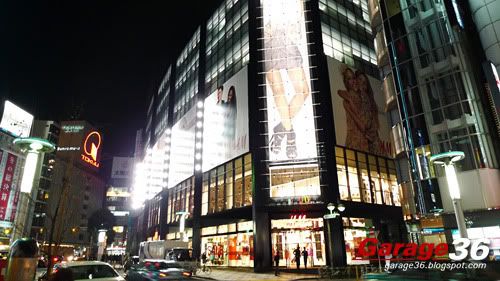 After the multimeda-fest of Akihabara, i took the train down towards Shibuya for a short walk around. Picked up some shirts at H&M and had dinner at a Ramen joint, I think i overdid the Onigiris cos i didn't really feel like finishing my Ramen.
Everyone shoots this photo, so i did it too...
As you can see, Day 1 was pretty packed full of places to go, in the end, i headed back to the hotel right after dinner, and found out i didn't bring along my USB cable. Time to rest for the Big opening day of TAS2010!