To be honest, i'm not the most knowledgeable person to go to with regards to the Mad Mazda machines powered by the Wankel. What i do know is, the previous gereration RX7s were and are still one of the most beautiful looking Japanese sports cars ever made. First appearing in 1996, the design for this car remained relatively unchanged for it's lifespan. The last FD3S RX7 rolled off the lines back in 2002, and 8 years later at the 2010 Tokyo Auto Salon, the popularity of the RX7 is still going strong. Here are a few examples of the RX7s(& RX8) during my visit.
You cannot be a fan of the Rotory machines if you have never heard of
RE Amemiya
. This tuning shop from Chiba produces some of the wildest and most well known Rotary powered cars in the World.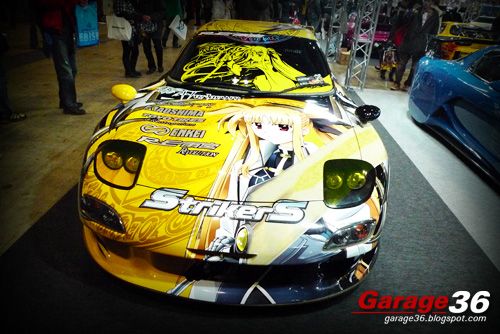 My favourite RX7 of the show was a car from RE, this crazy looking "Itasha" inspired yellow machine has artwork courtesy of
Art Factory
. I love the details on the wheels.
At the booth, RE had an RX8 fitted with a brand new front bumper/grille and a Westfield inspired "8". A fully stripped out lightweight chassis with a charged Rotary will probably make for some really interesting times.
Check out the funky rear section.
The main man, Mr Amemiya!
Another mad machine from the masters at RE, the wild blue "Genki 7"! Looking absolutely insane with those wheel covers. Looked like it jumped straight out of some sci-fi movie.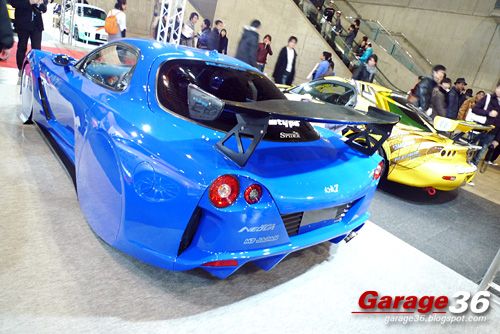 The "Super Greddy 3", also courtesy of RE Amemiya!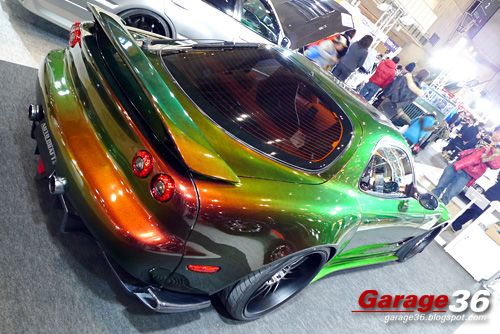 Auto Craft had a beautiful widebodied FD sporting some lovely wide wheels. The paintjob on this FD is just wild.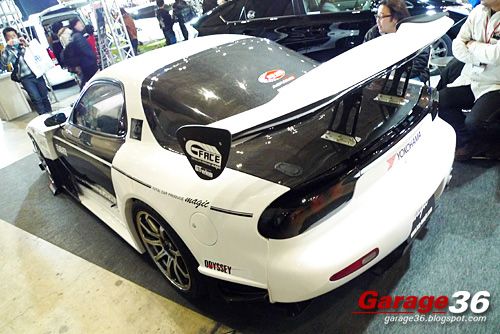 This FD from
Total Car Produce Magic
will be running in the D1 powered by a 4-Rotor R26B. It WILL be loud, no, make that deafening! Bring it on!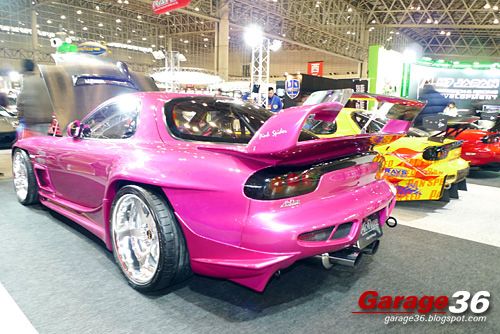 A whole row of FDs were flanked by
Abflug's
Pink Spider. This car belonged to one of the original members of the "Midnight" club. The Pink Spider maxes out at 313 km/h and pushes out around 520 horses.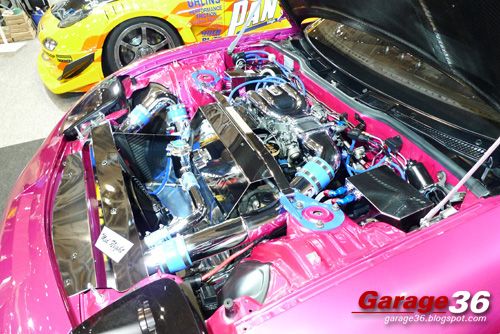 Check out the immaculate engine bay.
How can anyone have a feature of Rotarys without a car from
Knight Sports
?
Beautifully clean FD3S featuring
AutoExe
parts.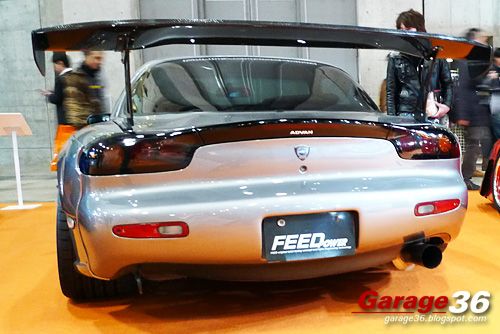 This stealth looking machine is courtesy of Fujita Engineering.
A couple of RX7s from
Pan Speed
, serious builders of cars heading out for Time Attacks.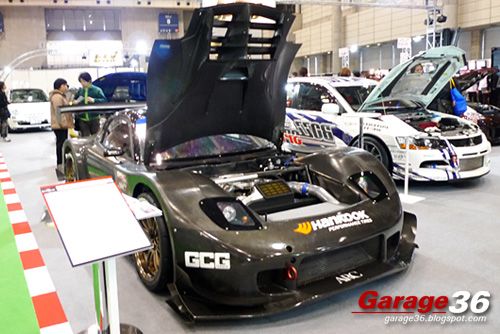 And finishing off this post is the wildest and craziest RX7 of the show. Full Carbon body, and insane amounts of engineering. This car is purpose built for time attacks and for sure it will shine in 2010!