These lightweight Lotus cars have quite a fan base in Japan, even though at the Auto Salon, i could only spot a couple of 'em. The one below, created by
OuterPlus
/ Ti Racing.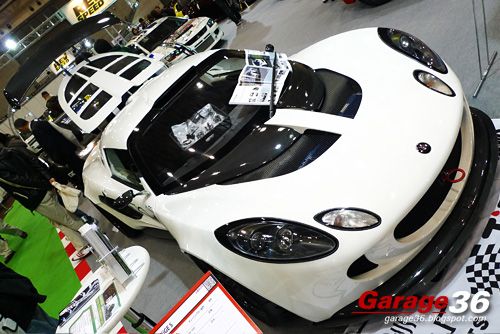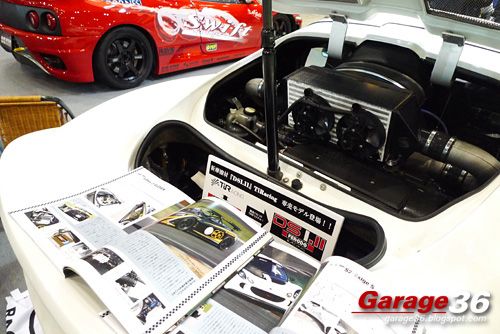 The 2ZZ in the back pushes out 275 horses thanks to a remap, bigger throttle and an intercooler.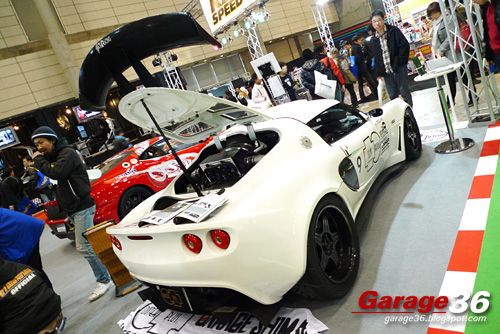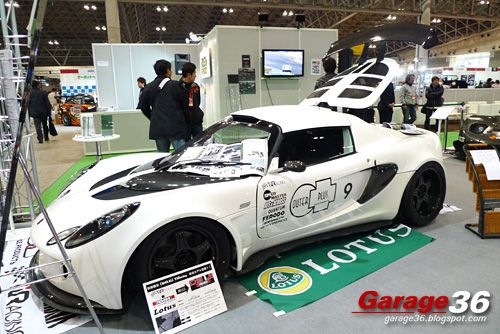 It looks pretty cool with the blacked out wheels and those stickers.
Advan had their Exige on display at the D1 area outside.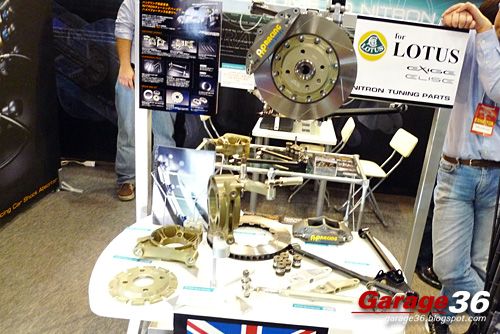 And here's some
Nitron Racing
parts for you Lotus people.
To end off this post, here's a link to a blog i came across whilst surfing around the internets, "
Lotus Jap Style
". Featuring some Lotus fanatics from Japan.
They sure got some pretty kickass rides there. Really really nice rides.
Check it out
.
*Update*
Hidden within the depths of my memory card, i found this lone picture of the 3rd Lotus i saw at the show! Not the most extreme car around but still, beautiful to look at. :P