With all my automotive-centric destinations all covered, my last 2 days in Tokyo were for me to pretty much just roam around and take in as much of the sights as possible, and of course, at a much slower pace. So from here on, less cars, more touristy.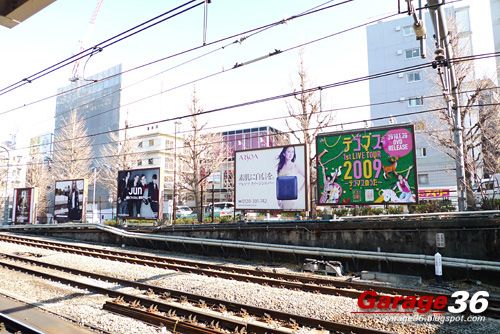 The day started off slightly later after i got some much needed rest and a short train ride later, i was at Harajuku.
A nice warm can of soup to start the day.
The sun was shining amidst the clear blue skies with not a cloud in sight. Really beautiful and perfect winter weather.
Just outside the station, towards the Meiji Shrine, there was a big stage constructed with some cultural thingy. No idea what it was, but i took a picture anyway.
Since i was here, i decided to take a walk to the Shrine for some sightseeing and to do the tourist thing.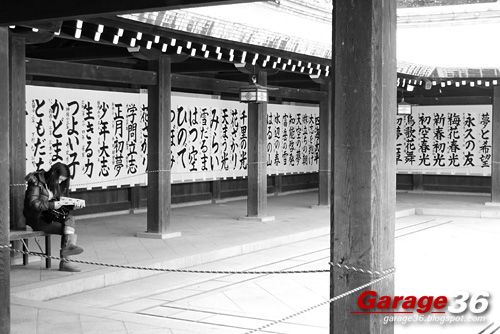 Sadly, i got bored after like 10 minutes and headed out to the main street instead. Takeshita Dori ahoy!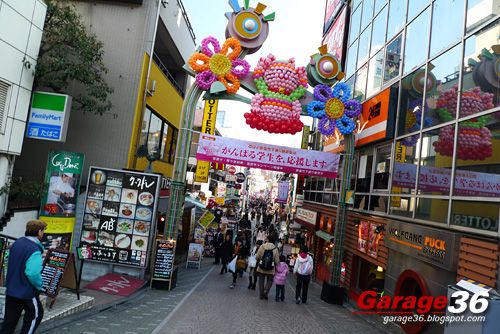 I think everyone that comes here has a shot of this street, mine has a balloon kitty.
I kept wanting to try the Texas Burger, but never had the chance. I didn't step into a fast food joint throughout my trip. Not a bad thing actually.
There was a looong queue for the crepes, i joined in and had this young lady make me one.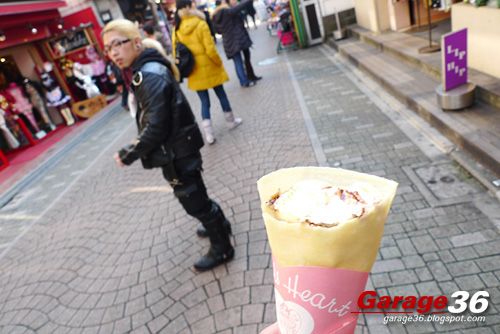 I can haz crepe.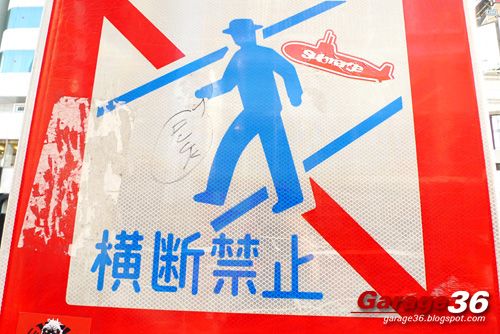 I guess you'll say the same thing if a submarine drops on you.
Harajuku Forever 21 and H&M stores for those into shopping. I preferred the Shibuya H&M store though. Bigger.
Can't keep a car guy down for too long! Here's a little Brabus Smart!
This building houses Bvlgari and the very cool MOMA design store filled with lots of "designer" products.
Like this tiny little wooden speaker. The price wasn't very tiny though. :(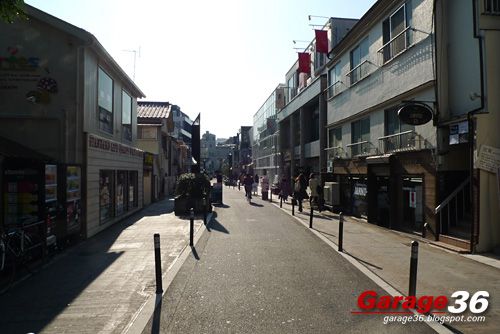 Headed onto Omotesando to take a look at the architecture, as well as all the stores with clothes i probably can't afford.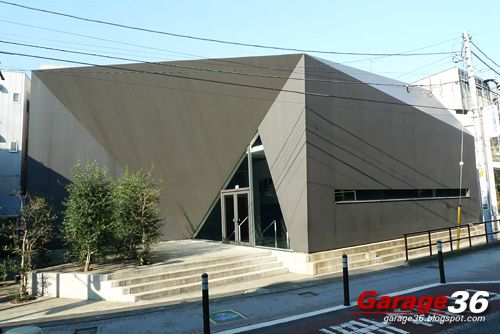 Some funky buildings...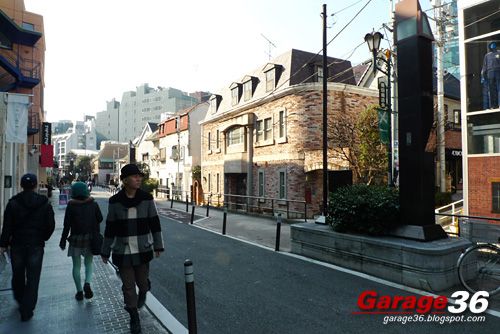 and funky people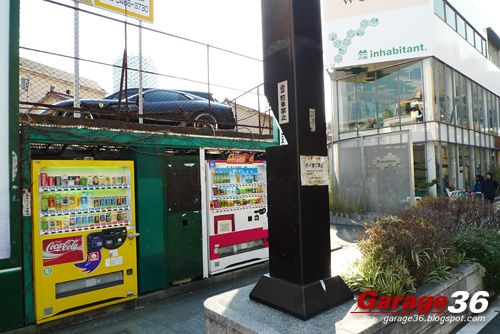 Spot the Ferrari 599?
I took this shot for 2 reasons, first reason? That big block of concrete of a building. Second reason? Check out the parking charges.
I stumbled onto the Audi Forum and decided to head in to take a look since it had a really cool looking facade.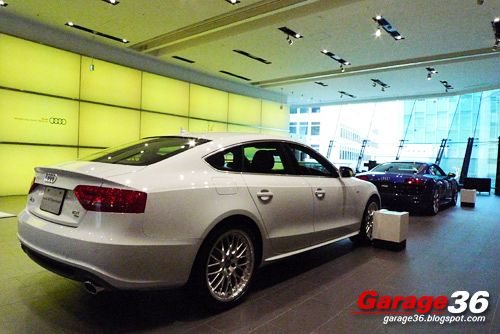 Unofortunatly, it was really kinda boring, just another showroom. Nothing special about the place at all.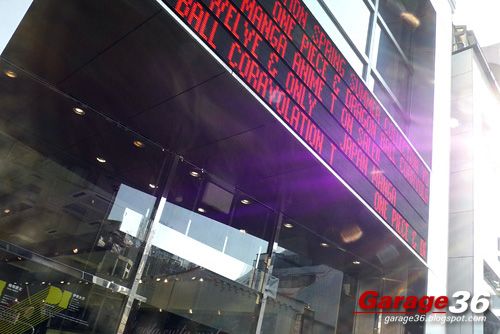 Uniqlo had a really large store in Harajuku with multiple levels and an entire floor for the Jill $ander$ collection.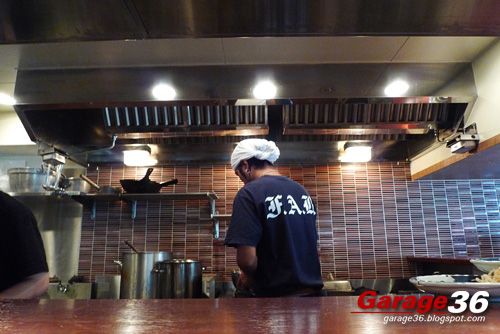 It was now lunchtime and this place smelled really good when i walked by, so i headed in for some grilled meat. It was good.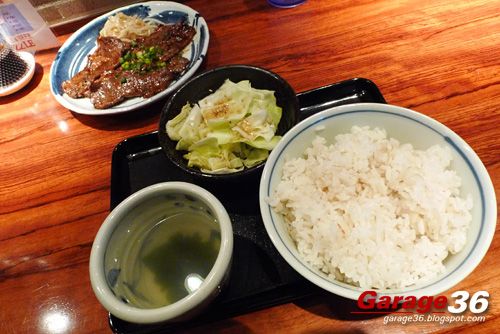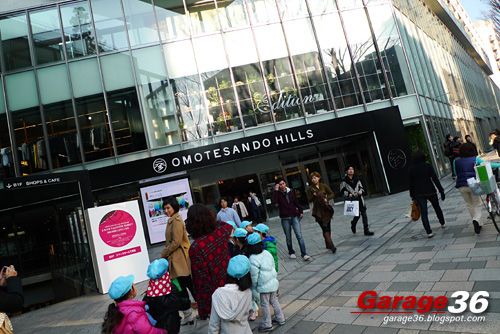 With lunch out of the way, i headed towards Omotesando Hills.
Designed by Tadao Ando
.
Again, everything here isn't exactly wallet friendly.
Here's a short video i took of the interior.
My mug shot from the rooftop of the building. Love the blue skies.
I headed off to look at more funky shopfronts and i guess the term window shop comes in handy now.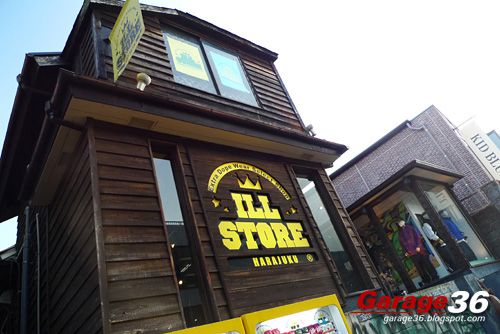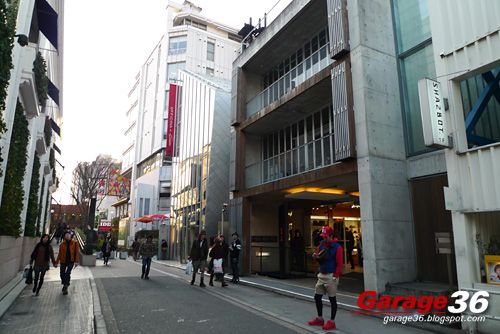 Just a few of the many cool places around.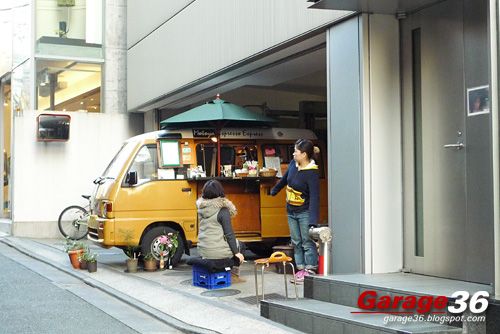 I like these little vans that open up to form cafes.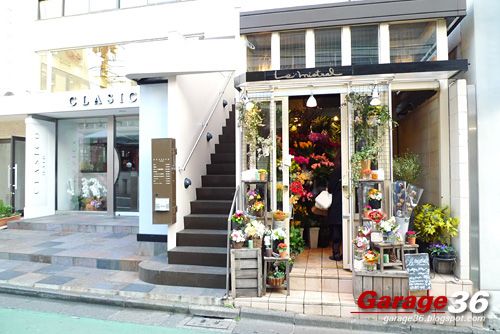 I really like all the little flower shops around Toyko. Flowers here all look so vibrant thanks to the weather.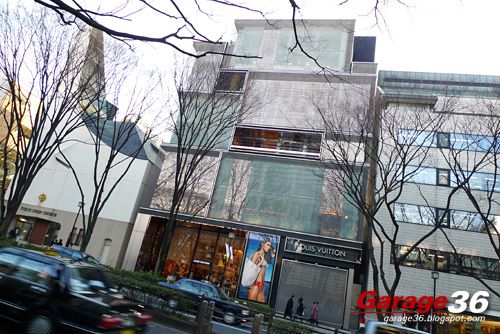 Girls all like LV
There were quite a number of people taking pictures of other people. After Harajuku, i took a train down to Shibuya for some shopping, didn't really take much photos though since it got dark. But straightafter Shibuya, it was back to
Funebashiya Honten
in Shinjuku for more Tempura!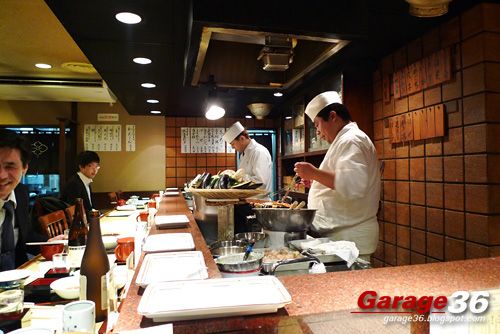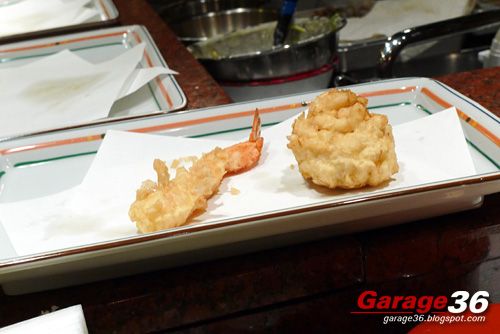 Tempura doesn't get any better then this folks. Oh yes, thats Shirako. Ichiban oiishi. After taking a long walk back to the hotel, i decided to take a little detour to the
Tokyo Park Hyatt
. It is quite an amazing hotel. (Especially compared with the tiny hole in the wall room hotel of mine)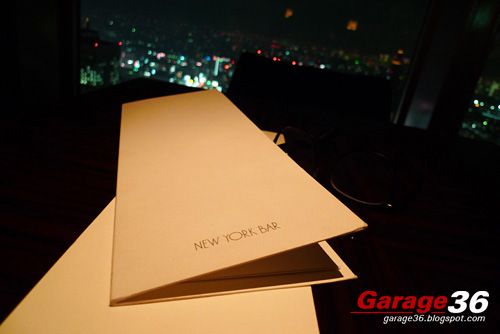 The New York Bar where they shot
Lost In Translation
.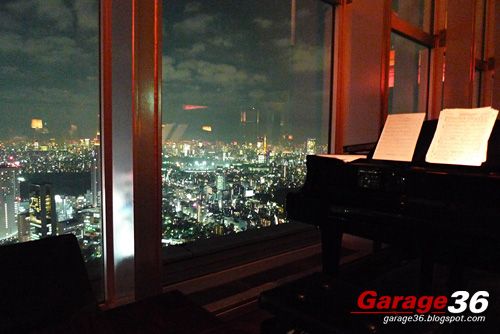 They let me have a window seat just next to the band. Pictures seriously just look crappy compared with being there. The view is really jaw-dropping the moment you step out of the lift. Absolutely stunning. Here's a couple of short videos taken when the band was performing.
(
Video 1
,
Video 2
)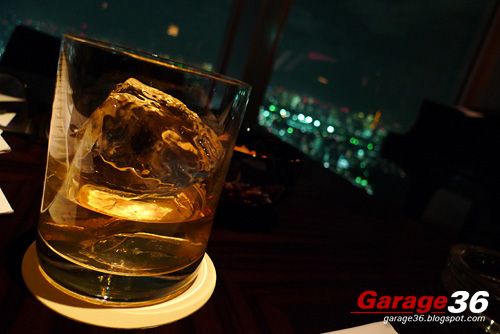 Gratuitous Bill Murray "Suntory Time" moment. Loved the moment i was there, but didn't love the ¥2000 (drink not included) cover charge. But my take is that everyone needs to go at least once if they are in Tokyo. Just for the experience. With a couple of hours gone, i headed back to my room, packed, and got ready for the trip back home on Day 7.