After all that awesomeness generated during my visit to
Studie AG Tokyo
, it's time to tone things down a bit as i ventured on towards Odaiba. With just 2 more locations to strike off on my list of places to visit. I was really quite excited as my train headed towards Tokyo Teleport station, home of the
Toyota Megaweb
.
It was around 4:30pm when i got out of the train and the sun was beginning to set. The place that i am heading to first? The
History Garage
, a place i had always seen pictures of on the internets and wished to visit one day. That day will be today!
Or will it? As i shuffled towards Palette Town (Where the Megaweb is), i noticed an eerie calm around the place. Where are the cars that are supposed to be running around? As i neared the entrance, i faced REJECTION~! The Megaweb was closed!!! But of course, my sadness quickly went away after i figured i had a whirlwind of a time at Studie. I figured this just gave me another reason to return to Japan in the future. Just you wait Megaweb... Just you wait! I WILL BE BACK!!!
The only picture of the History Garage i have, the closed door. :(
Not to be discouraged, i spent the rest of my time walking around VenusFort, a bigass shopping centre with numerous outlet stores. Outlet stores in Tokyo though, are still pricey. So i kept my wallet strictly in the pocket and my cards at bay.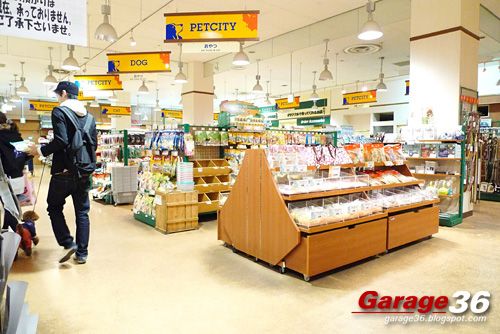 VenusFort apparently has a dog run just outside and there are quite a number of pet related shops around.
The Bowlingual apparently translates the barks from your best friend, but then i'll have to translate it again from Japanese. No joy there...
Had a light dinner just before i left VenusFort. They called it a "Pizza", with a base made of baked rice, and pretty delicious toppings on top. I remember cured ham, cheese and an egg. It was a "winter special".
With the "Pizza" wolfed down, it was time to take a short 5-10 minute train ride over to
Shinonome Super Autobacs
!
But just before venturing in, i headed next door to the
Autobacs "Car Show"
new and used car showroom. Pretty much self-explanatory, this place sells some pretty interesting machinery from time to time.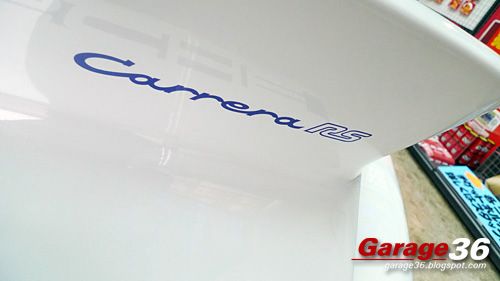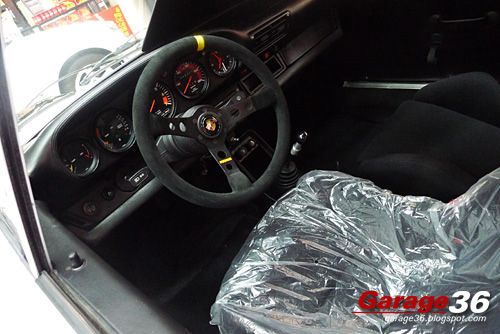 Although this evening, the only car i see worth taking a look at was this pristine classic Carrera RS. Upon closer inspection though, underneath the classic skin, lies a 1980 Carrera SC. It sure looked the part though and was immaculate inside and out.
There was another converted example sitting just outside the showroom too, this one had a more modest price tag. It still looked fabulous though. Don't you wish you could bring 'her home?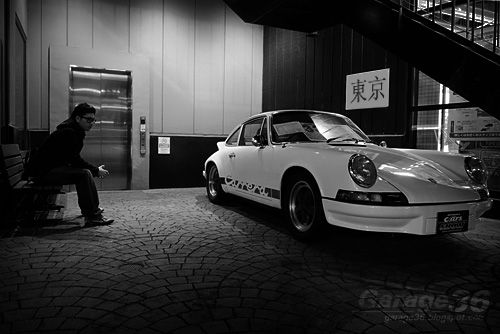 Heading into Super Autobacs for the first time, i didn't know what to expect. But when i went through those doors... WOW! it's like the Toys 'R' Us of car stuff!!!
I stealthly shot a video when i walked in but the quality turned out pretty horrid. Please forgive me for the "Blair Witch" like camera work, i just let my camera hang loose from my waist as i walked through.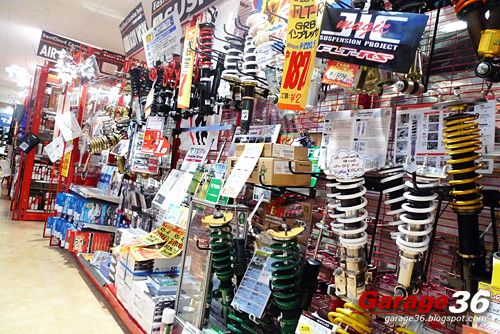 Suspension kits...
Exhaust systems...
Brakes...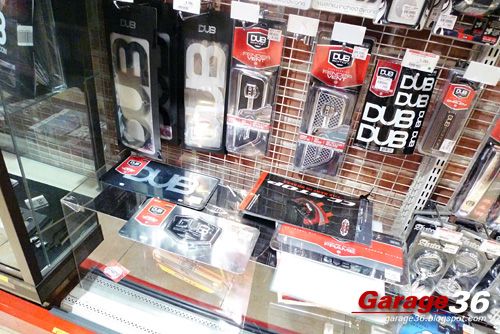 Even DUB merchandise... They pretty much have everything covered here...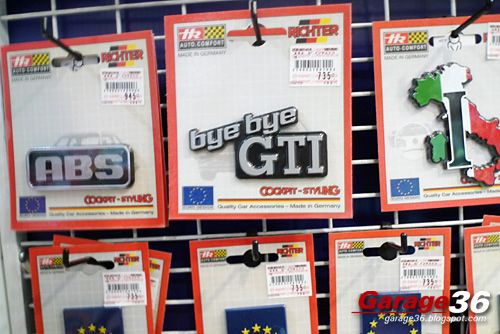 How about some retro stickers for your GTI?
A Serious selection of wheels from and for major manufacturers, with lots of BBS!
And the one regret from my Tokyo trip, not buying that black on black Nardi! I was so so very close to swiping my card for it but i held back. I feel like kicking myself.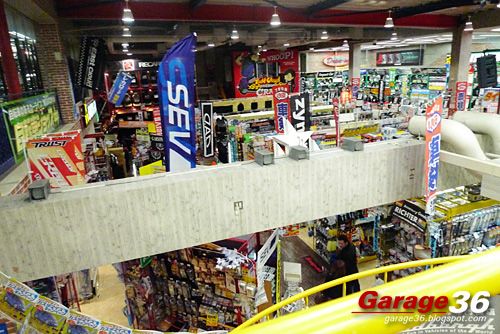 A view from the stairs. See anything you like? How about that stack on Recaros in the corner?
Head upstairs and you will find Lindbergh, a bookstore dedicated entirely to cars.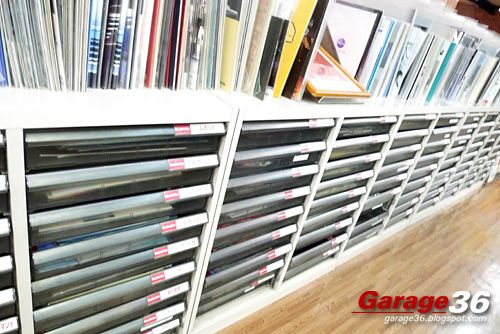 Rows upon rows of manufacturer handbooks line almost the entire length of the store. Hardcore enough for you?
After about 2 hours pottering around inside, i started making my journey back to Shinjuku. It had been quite an eventful day. Although not everything went according to plan, it all turned out really well and i was a happy (although very tired) traveller. As my train pulled into Tokyo station for me to make the transfer, i popped into this fantastic little shop selling soup.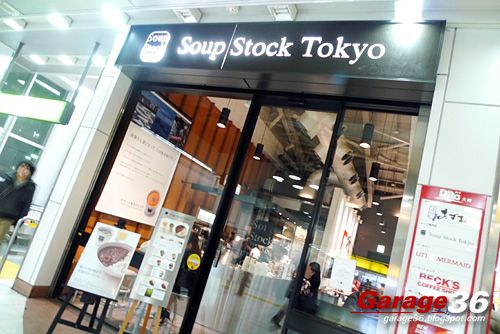 When in Rome, do as the Romans do they say. So since i was in Tokyo, i ordered the
Tokyo Borsch Soup. It had a little slice of lemon which made it look strange but it was just so tasty.
Having warm soup on a winter night just feels right.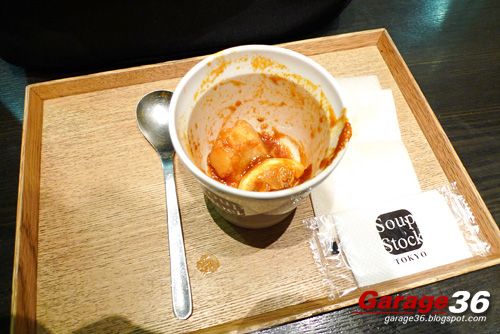 All gone... Burp... Back to Shinjuku, i headed out for more food at the famed Yakitori alley.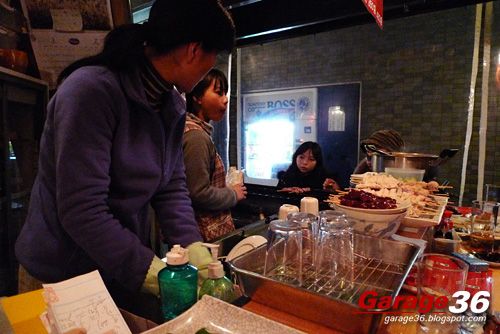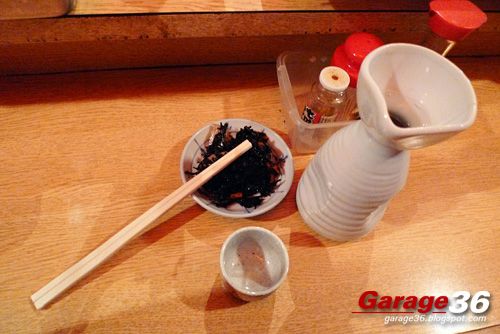 Those sticks of Yakitori were pretty decent, but i guess you kind of pay abit for the experience as well since prices here aren't exactly wallet friendly. I washed it all down with some Sake~! Banzai~!!!
After my warm meal, i just wandered around Kabuki-cho for a while, taking in all the sights, sounds and smells.
Giant french toast and a London bus with a fully functioning bar inside.
And towards the end of the night as i walked towards the cab stand (yes, another cab ride, it was really cold and i was knackered), i spotted a makeshift stall selling what looked like either really old or used naughty manga. Only in Japan!