On day 5 of my trip to Tokyo, i was in store for some really pleasant surprises ahead. It was a really beautiful morning, the winter morning sun was shining brightly and i had a car hunting trip planned ahead of me. To be perfectly honest, i woke up slightly late and was contemplating if i should skip the visit to Studie Tokyo since i've already visited the Yokohama showroom. But common sense and my rationale of, "since i'm in Japan, why not?" prevailed and soon after, i was on a train headed to Higashi-Fuchu. Of course, i had something to eat at the train station first. Some simple fair for the morning.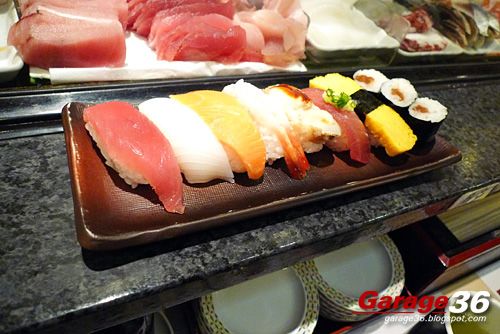 Nothing fancy, just some Sushi at a standing room only joint in Shinjuku Station.
A short rapid train ride later, i was standing on the platform of Higashi-Fuchu.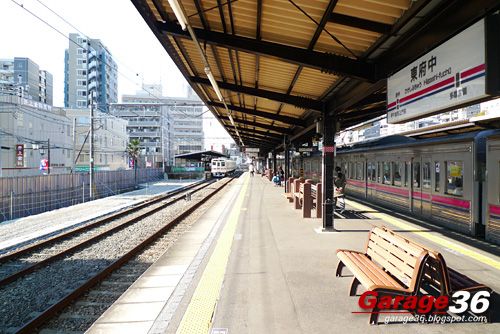 Looking like just about any other Japanese suburb, i never would have guessed what lay ahead just 20 minutes away.
Here we are!
Studie
Tokyo is alot easier to reach from the train station compared with the Yokohama outfit. Let me know if you guys want travelling instructions. I'll try to do up a post in the future.
If you thought Studie Yokohama had a delectable selection of Bavarian metal, you are in for a treat! Under the same roof right next to Studie Tokyo, is Ac Schnitzer. Well known for producing a number of ballistic tuned examples of BMWs finest. Here is what greets you at the carpark as you approach Studie Tokyo. I was as you can expect quivering with excitement.
A whole lineup of some amazing looking (and no doubt, amazing performing) cars.
Swing open the front doors and the first car you WILL notice is the Z4M Racecar. Sporting probably one of the most colorful liveries on a racecar today, you cannot mistake this for anything other then a Japanese team. It is absolutely stunning to behold. I just started to take in all the details and began firing off my camera as if there was no tomorrow.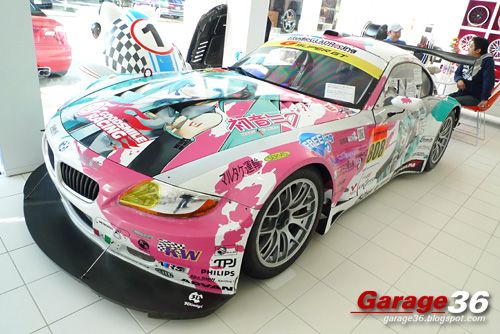 Nico Nico Douga
is a popular video sharing website in Japan. Kind of like the Youtube of animes i suppose.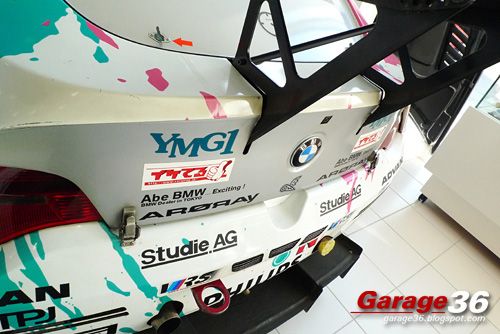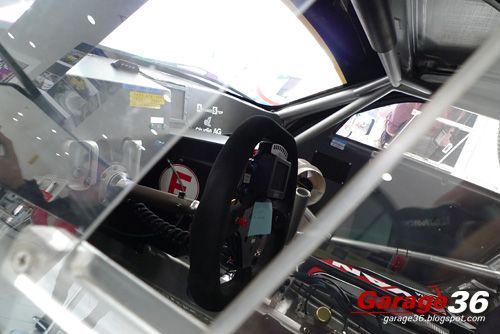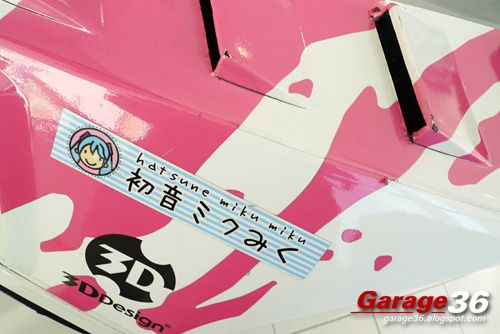 Hatsune Miku Miku
pretty much means, First(Hatsu), Ne(Sound), Future(Miku). It gets all uniquely Japanese from here on, so hit the
link and read more
if you're interested.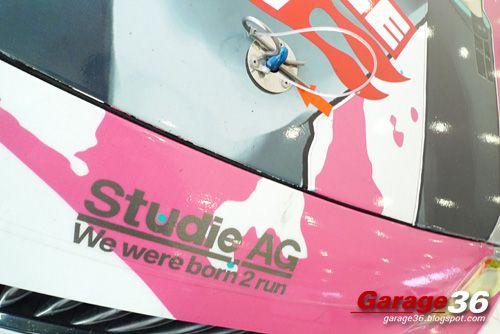 I just love this tagline.
On the other side of the room, just ahead of the Z4M, sits what looks like a beautiful E36 DTM racer.
Closer inspection reveals (gasp), another Gran Turismo setup!?! The E30 M3 was crazy enough, but Studie brings this one level up by coating the windscreen with an semi-opaque film and positioning a projector just above the car.
The projector will beam Gran Turismo right onto the windscreen itself for the lucky player to enjoy. Pretty crazy stuff right?
Surrounding these 2 cars are all the parts and accesories you need for your BMW. Wheels, exhaust, suspension, decals, steering wheels, carpets. You name it, i bet they can get it for you.
Not wanting to be a copy of the Yokohama showroom, Studie Tokyo has been given a more modern approach with regards to the interior. Although the same attention to detail is evident. Painted engine covers line the walls and another M10 racing engine sits dormant whilst customers flip though magazines or browse through the store as their cars get tuned or serviced.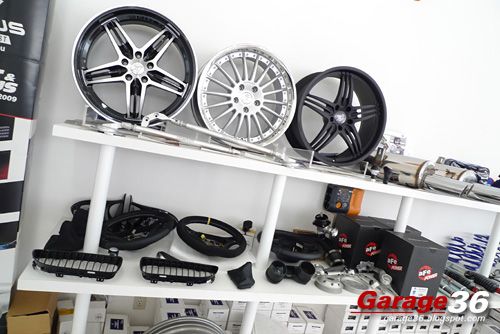 They even have some inhouse merchandise for touristy folk like me.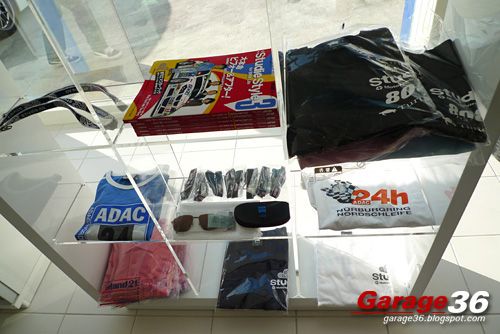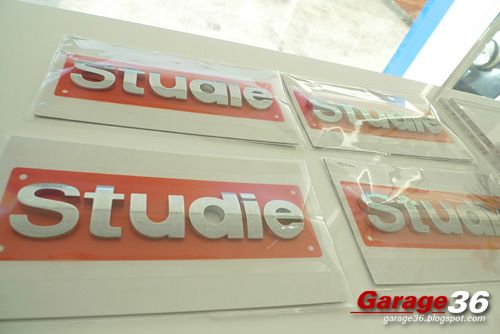 A much larger "Speedy" frog sits inside Studie Tokyo.
If the Studie Tokyo showroom isn't enough to satisfy your BMW craving heart, step over to AC Schnitzer's showroom where my jaw totally dropped at the sight of this E36 ACS CLS II.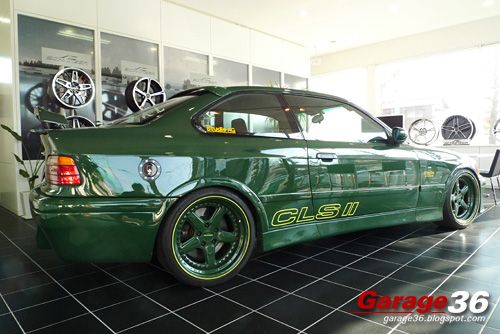 This was an extreme example of the E36 M3, the "Coupé Lightweight Silhouette II" was based on the AC Schnitzer CLS launched in 1993 but nonetheless is a totally new development. Many components of the CLS II were previously tested in the Group A M3 of the AC Schnitzer race team. The CLS II sprints from 0 to 100 km/h in 5.1 seconds and reaches a top speed of 290 km/h. There was a very very limited production run of the car, and this particular example if front of me, is production serial #001.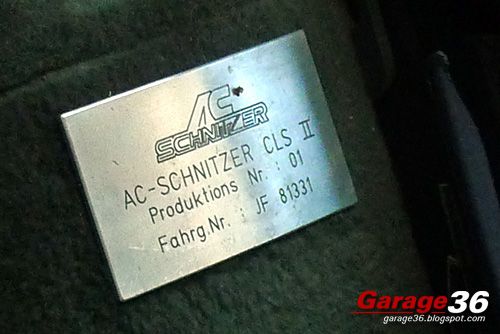 The rear wing is adjustable from inside the car.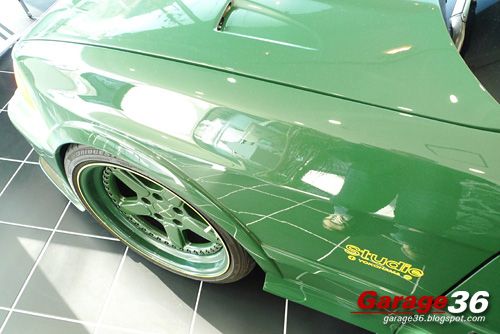 Around the CLSII are an array of Schnitzer wheels and parts.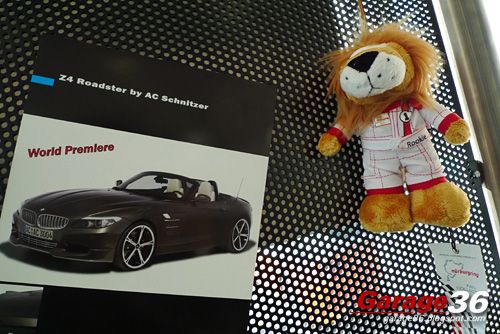 And yes... a self-plug photo...
After spending probably a good half hour salivating over the green monster, i headed out towards the workshop, or factory as they call it. Beckoning towards me was a fully decked out Hamann M5 being moved out.
Even the cup is color coded.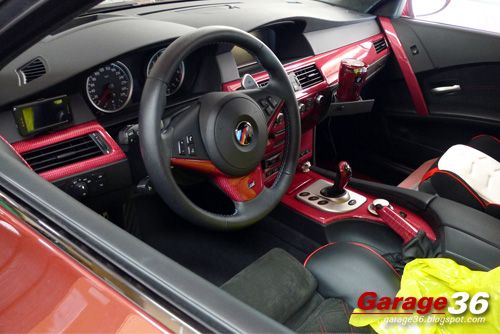 Here's a short clip of the M5 purring away on idle outside as the 3D Design 135i showcar from the Tokyo Auto Salon came in.
Sitting inside the workshop was a beautiful black Z4M Coupe on BBS LM-Rs.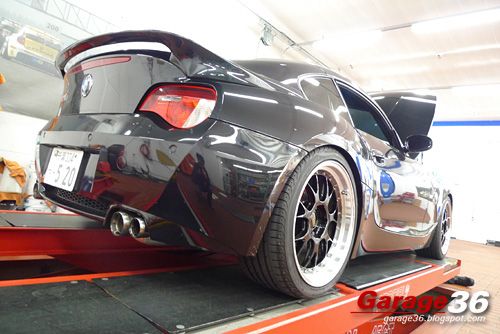 As i was busy shooting away at the Z4M, i heard a rumbling noise coming from outside, as i headed out, this positively insane M3 came in.
It not only sported the wildest paint job on a BMW, but also, the craziest GT3 bodywork. It was no cheap bodykit either. This car is top-notch. How much more awesomeness can a BMW fan take in a day?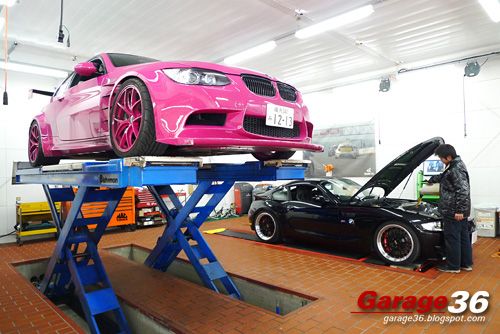 Words just cannot describe how awesome this car is.
Active Autowerke decal at the rear giving a clue to what lies beneath.
Rear diffuser is all Carbon.
These 2 sitting side by side provided an awesome picture. If you like, i made a 1280x768 version of the image below.
Get it here.
Finish up inside the workshop, i headed towards the main carpark where the Hamann M5 was getting hosed down.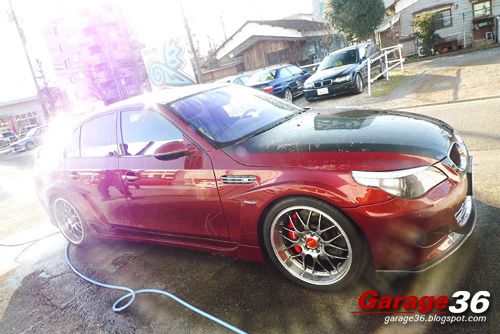 The beautiful white 3D Design 1 series from TAS2010 revisited.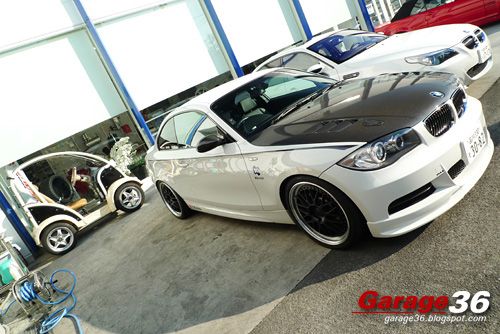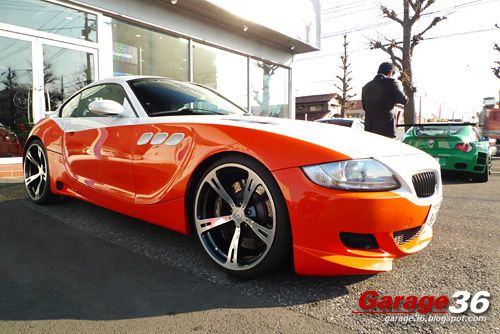 Head towards AC Schnitzer and out front parked the Z4M Coupe based, ACS Profile.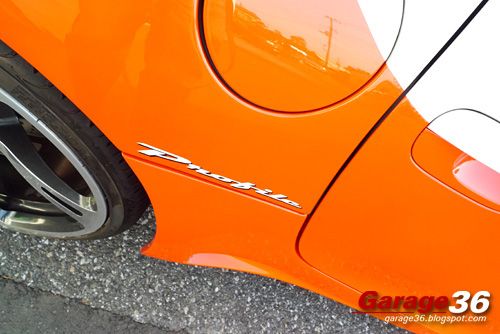 A familiar site, the green Z4M Coupe from Studie Yokohama.
Sitting just to the side is an Active Autowerke enhanced 135i, notice the unique "S
T
ud
ii
e" insignia and Yokohama Neova stripes.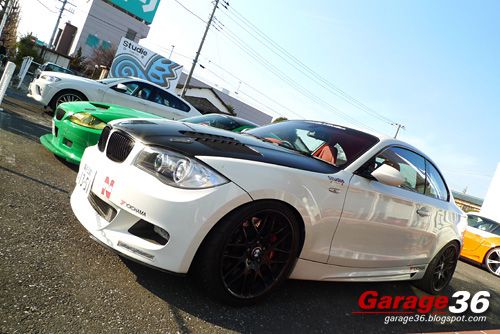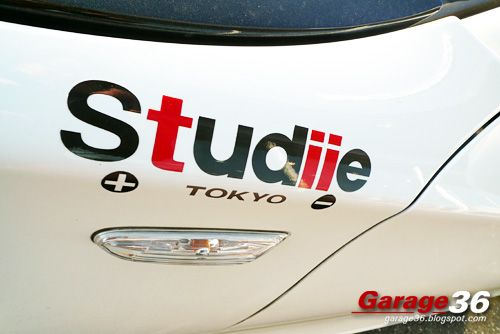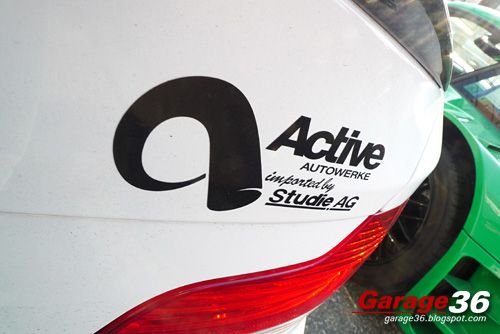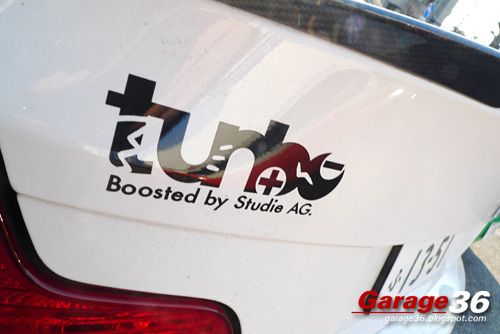 Even the Turbo sticker has influnces of Studie's logo, these guys are really into the small details. On the opposide end of the size spectrum, is the X6 based AC Schnitzer Falcon.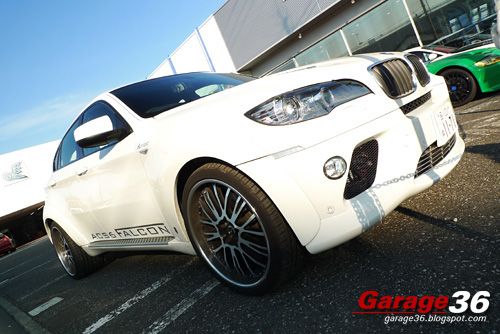 Had enough readers? I sure did not, coming to Studie Tokyo totally blew my mind away. Pretty much every car here is worth a feature on its own. Sadly, time was running out for me and i had to make a hasty retreat back to the train station for my next stop. Toyota Megaweb and Super Autobacs!