To be honest, day 7 isn't really an entirely brand new day. I consider it more of a continuation of day 6. What happened was the night before, i was deciding between hitting the New York Bar for a nice last night relaxing jazz whisky session, or to turn in and get up early for the first train up to Tsukiji. As you've seen, i chose to go to the New York Bar, mainly because i have been to Tsukiji before.
But as always, not everything goes according to plan, after cleaning upafter my drink, i went online, surfed around and before i knew it, it was 3:30am. I juggled with the decision to either sleep or stay up the entire night and blow almost all of what i had left on some raw fish.
I think this picture kind of tells which decision i made. That's 4:55am at the train station. Needless to say, the fish was totally awesome.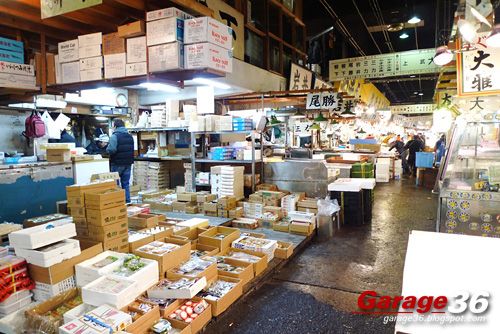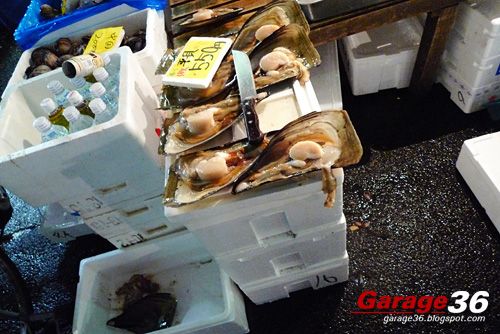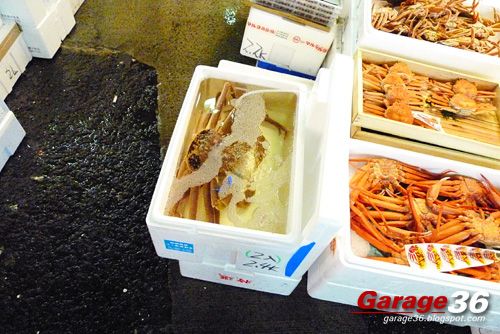 I reached Tsukiji and scurried around for a bit before i slapped myself awake and hurried towards Sushi Dai. Just in time too! I got the last seat.
The main main serving up some too-good-for-words omakase Sushi.
Everything here looked incredibly fresh. I took pictures of everything i had. Must have looked pretty funny to the locals.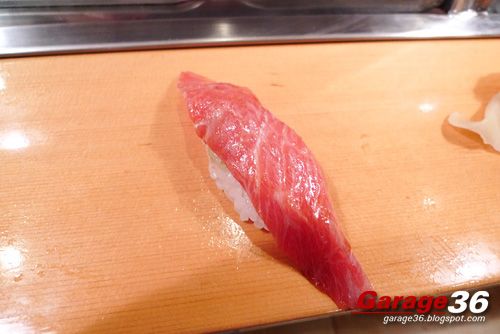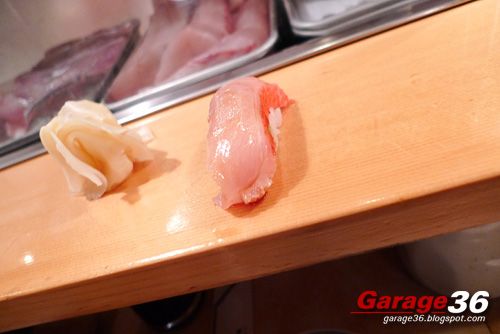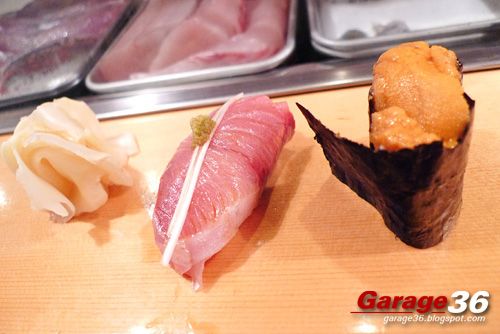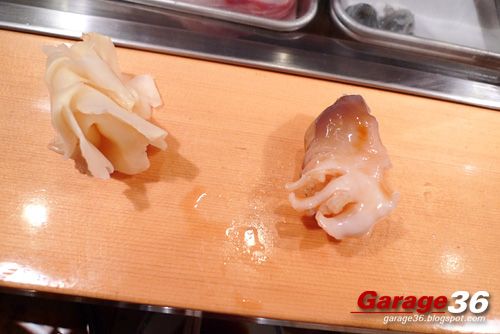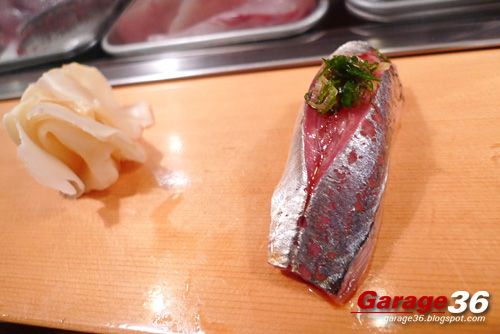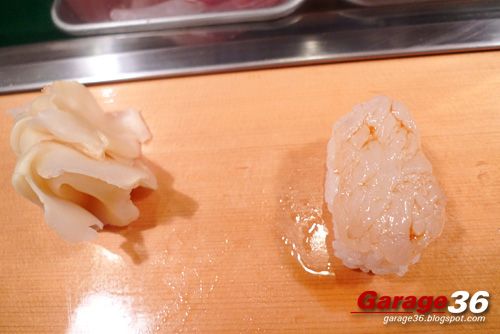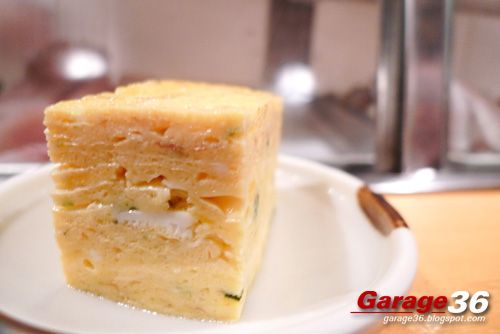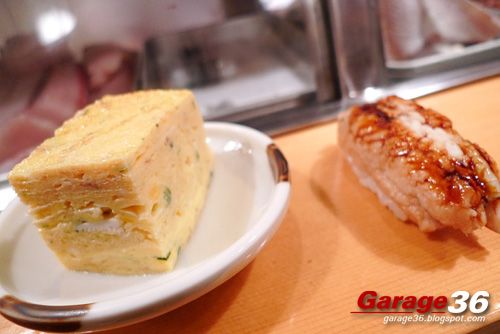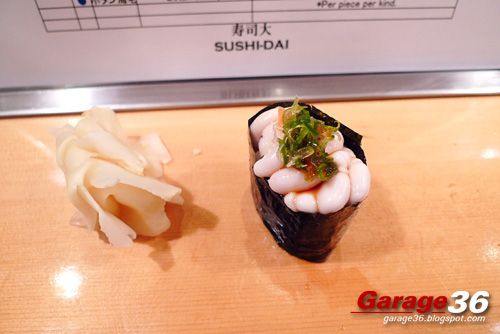 Oh! Shirako again. To be honest, i cannot remember the names of everything i ate, but it all tasted totally out of this world good. It is drag-yourself-out-of-bed-at-4am good. Total damage was ¥3900, and that was almost all of what i had left in my pockets. :P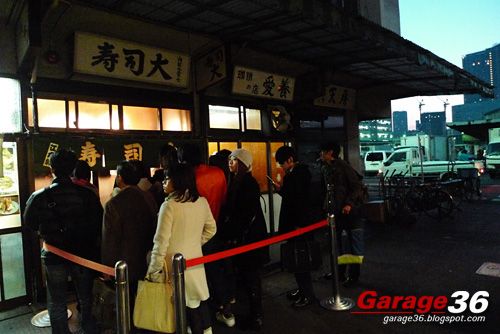 When i came out just before 6am, a queue had began to form. If you come late, the wait can be up to 3 hours just to get a seat here.
The sun was rising now and i was sleepy, i skipped the fish market walkabout (done it before), and headed back to my hotel for a quick nap.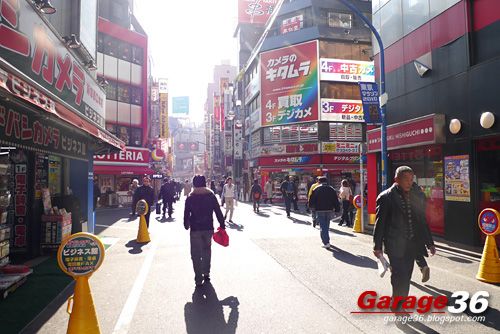 Getting up just in time to check out of the hotel, i had my luggage stored at the lobby and went out to walk around Shinjuku one last time before i depart Tokyo. The sun was out again today and the weather was pretty pefect too. With limited funds, i found a cheap place for lunch.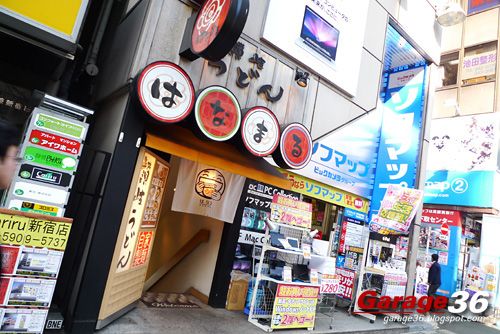 Check out the prices, who said eating in Tokyo is expensive. You just need to find the right places to go.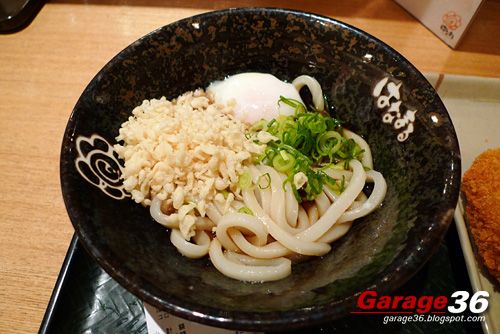 Yummy egg...
Total cost for my lunch was about ¥400. Cheap doesn't mean low quality too, it tasted great. You get to add as much tempura crumbs as you like. I see some locals scooping massive ladelfuls.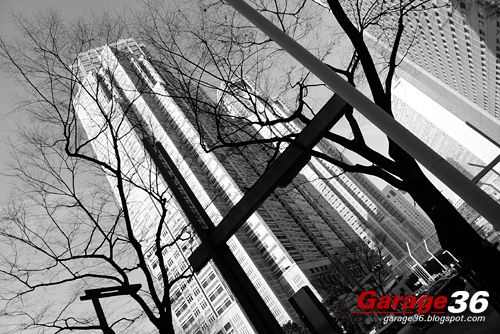 It was pretty much time to board the bus to Narita Airport and as i stood by the sidewalk, i took a short of my surroundings.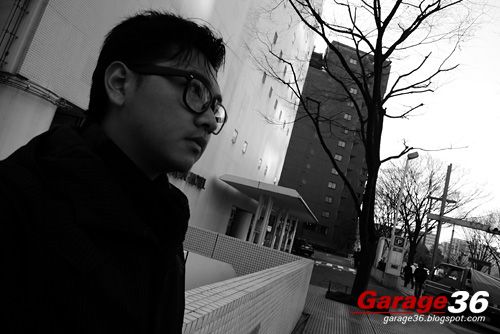 That' be me wondering when i'll be back here again.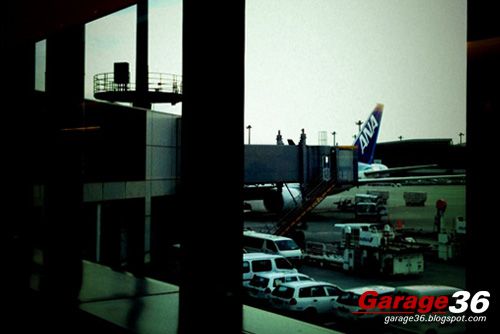 Sayonara Tokyo! I will be back again one day...