So, you're a car lover, but not just
any
car lover. You are a
Wagonist
, but at the same time, you happen to like classic cars, but also at the same time, you want some modern power. What do you do? Personally, i can identify with someone like that. My guess is the folks over at
Roadster Garage
have the same inclinations when it comes to cars, shoehorning RB26 powerplants into numerous cult JDM classic sports cars. But that's just too conventional. How about doing something
really
different.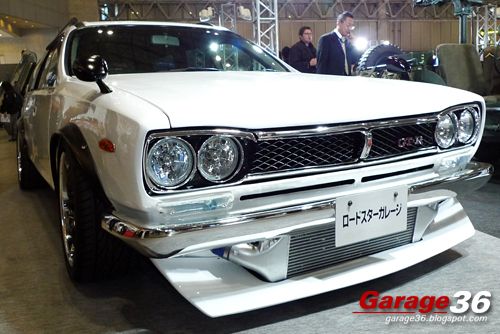 How about, combining the front and rear ends of the Hakosuka Skylines with the body of the previous generation Stagea? The result is pretty crazy, but at this year's Auto Salon, the boys from the garage have done it and it's called the Hako-Ste.
Taking the front and rear ends from the old Box-Skyline, coupled with extensive custom bodywork to produce what i think is a very unique automobile. One of my favourites of the show (probably #02 right after the FT86).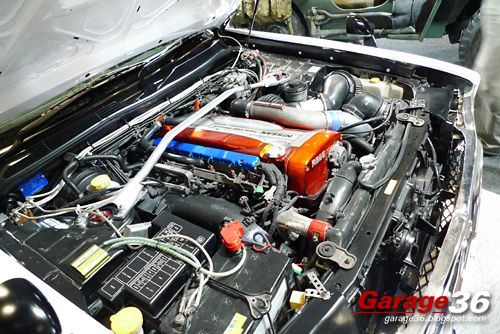 I even managed to talk to one of the staffers and he happily lifted up the bonnet to show off the Hako-Ste's heart. An RB26 sat inside proudly, eliminating any doubt of this car's power potential.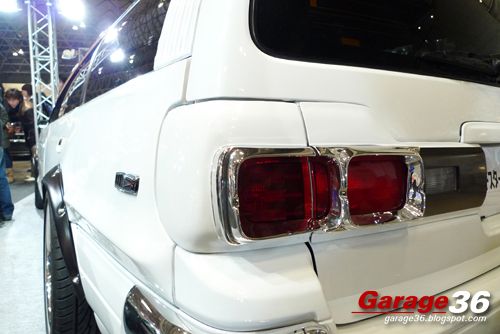 Almost all the body panels on the car has has some work done to it sans the roof. Even the sides have been sculpted to flow with the lines of the Hakosuka. It's very imnpressive and totally awesome.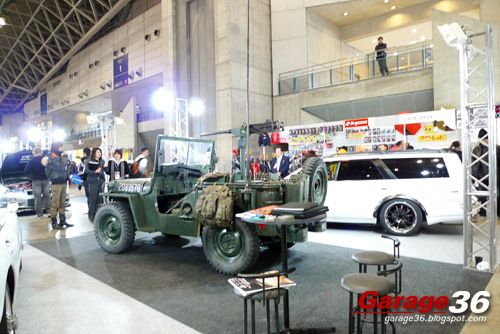 Sitting next to the Hako-Ste was a curious looking Willys jeep.
I stood there for quite some time just taking in all the awesomeness of this crazy project. Props to the boys from Roadster Garage!
Classic Wagonist with a lust for power around the World rejoice!