Ever wondered what a 4 door R34 GTR would look like? Well, the folks over at
APM
has done the job for you. Spotted next to the fabulous Stage-Hakosuka, this 4 door Skyline has had massive work done to it. A Z-Tune front spoiler, GTR fenders front and rear, a beautiful CF rear wing and to top it all off, RB26 and all working mechanicals.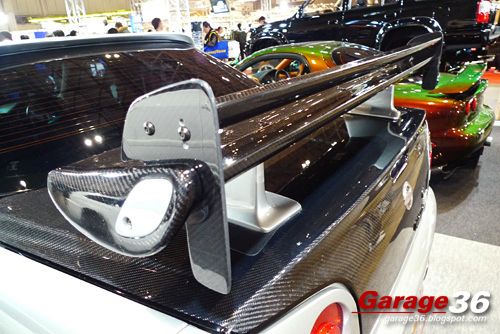 Look at the multi layered rear wing. Fantastic.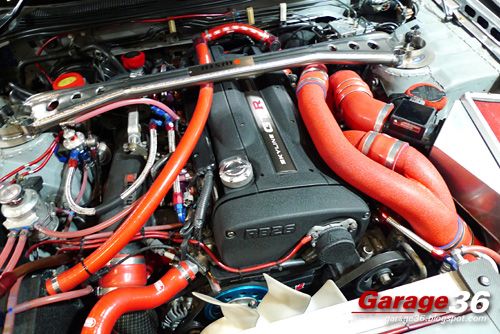 RB26 looking really really clean.
License plate plastered onto the bonnet FTW!