I just had to give these guys their own feature. The pioneers of the VIP movement,
Junction Produce
has been giving cars the VIP treatment since the early 90's.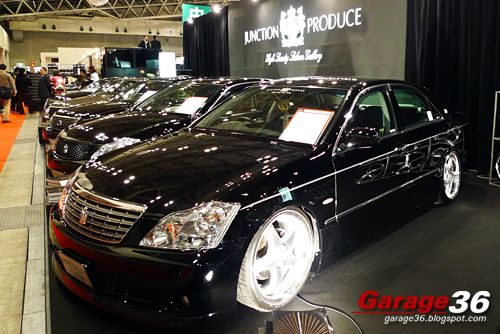 Their booth at TAS was one of the most impressive, with a beautiful range of JDM luxo-barges all decked out in full JP style. From Toyota Crowns to Lexus's to Nissan Presidents and Cimas. If you didn't "get" what VIP cars are about, a trip to this section of the Auto Salon was all you needed. I totally loved it.
There was even a Bosozoku Bike hanging out next to the cars.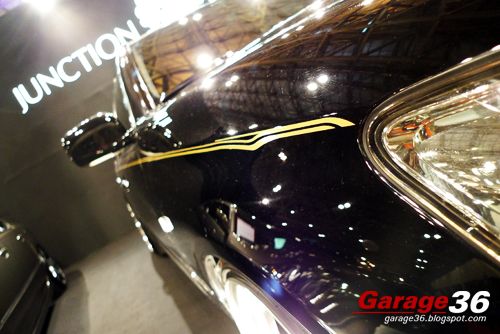 Gold pinstripes on black cars always go well.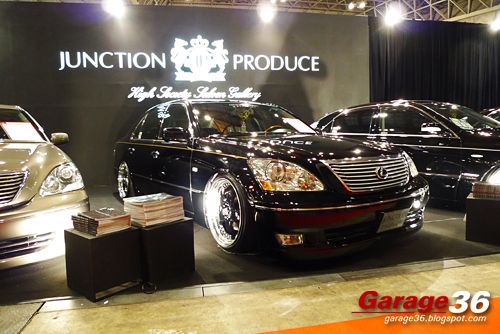 VIP Lexus...
or as the Japanese call it, Celsior.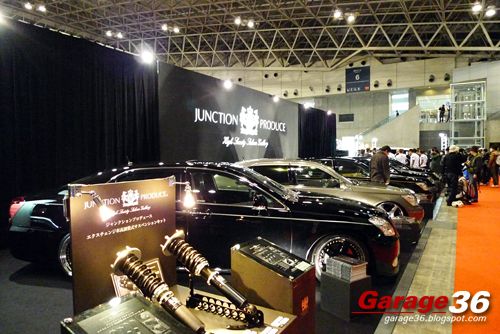 JP wheels and suspension kits.
As with all areas of TAS, there are some interesting people to be seen, at JP though, there were some
"really interesting"
people standing around. All in suits, and people i really didn't want to make any eye contact with. But they generally just stood around and didn't bother anyone. Nobody bothered them either.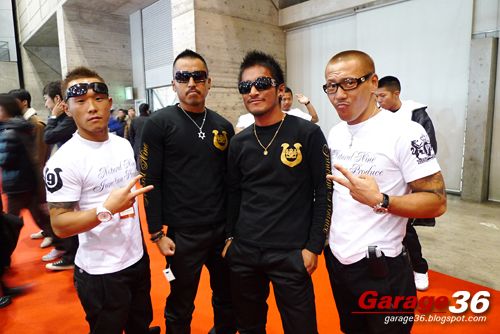 These Bosozoku folks though were pretty friendy and were happy to have their photos taken.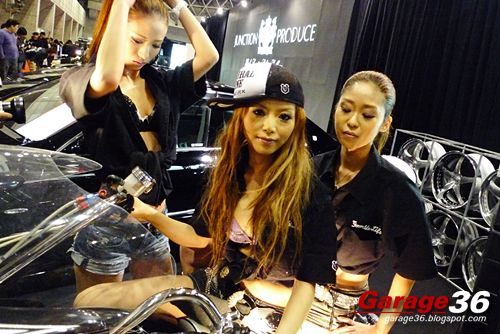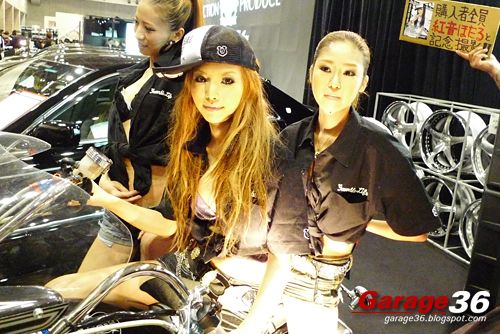 These lovely ladies provided some eye candy as they sat on the motorbike. It created quite a crowd of camera wielding showgoers. But, somehow, their cameras were not aimed at the girls' faces. :x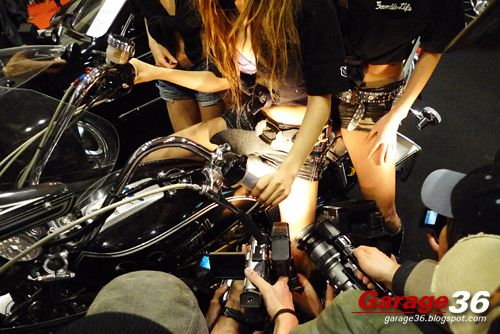 'nuff said...