True to Auto Salon's fashion, there were some pretty interesting sights to behold when wandering around the massive halls. From H1 Hummers to little Kei pickups running BBS wheels, there's really something for
everyone
here. Here's a collection of some of the quirky and interesting sights around the Auto Salon to show you it's not always about the serious stuff. (OR, pictures that i have no idea where else to go)
One of the first people i saw when i first got into the halls on day one was Okachan from Yashio Factory, famous for their pink cars. I regret not picking up a pink tshirt.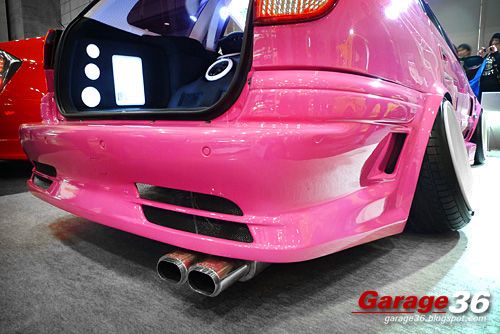 Staying with the color pink, i was happily snapping away at what looked to be a Pulsar Wagon with the maddest camber of the show when someone came in front and totally blocked my camera.
How rude!!!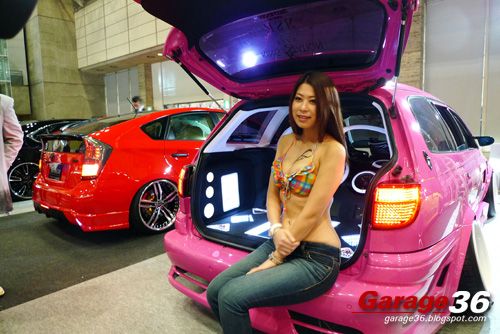 The offending culprit!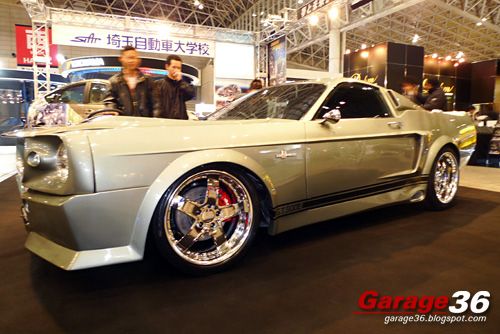 The car had a bonnet with moving LEDs. Groovy. Can you guess what it was built on? Mustang? Guess again... The picture below might give a clue...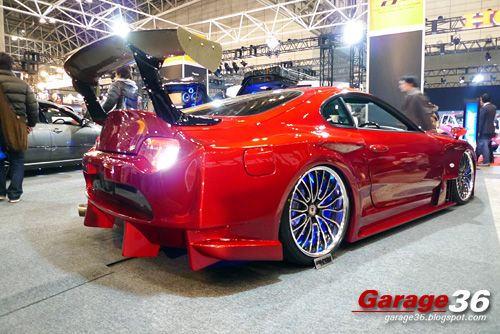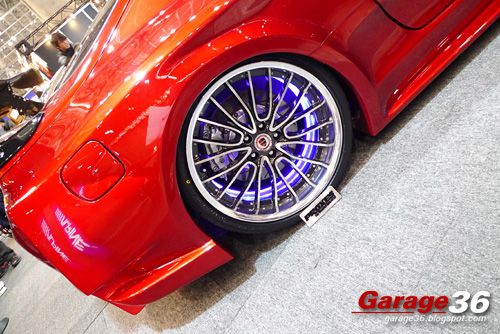 Here's another Supra, with Z4 rear lights and neons behind the rims!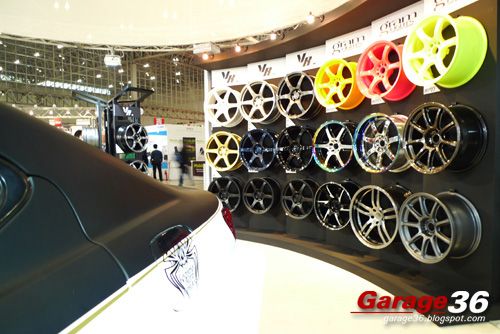 I'm having grand plans for those orange ones.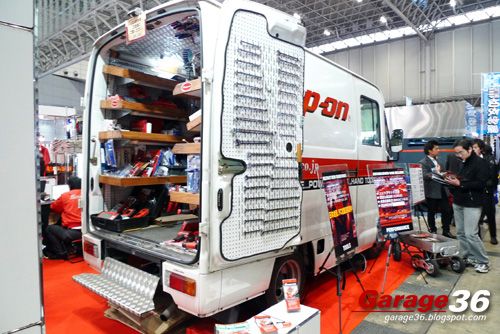 If you somehow needed tools,
SnapOn
was there.
Some funky cars like a Radical on display, note the street registered plates.
Here's the T-Rex 3 wheeled motorbike-car.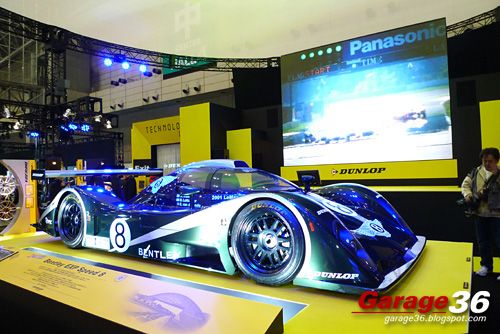 Dunlop had a Bentley LeMans racer.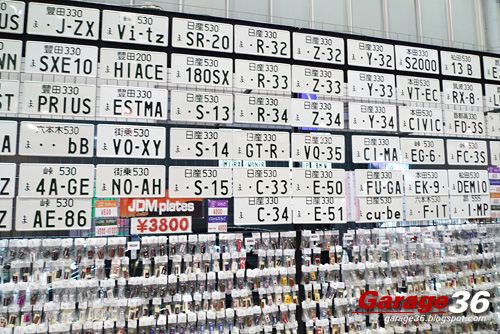 Some souvenir JDM plates on sale. I couldn't find BMW E36. :(
Sorry, but this car gets the "WTF" award.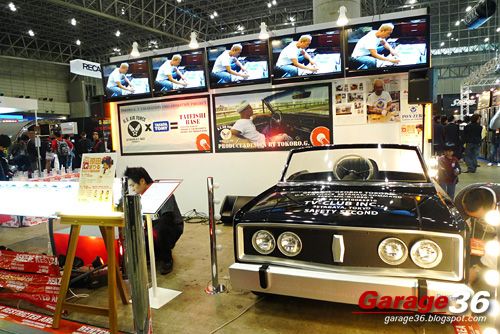 A giant Choro-Q mobile
Miniture cars on sale, my dad used to have one of these in 1:1.
Talking about miniatures, here's a little Bumblebee standing on top of a Camaro.
If you prefer BIG, there was a H1 on display complete with a gunner standing there throughout all 3 days!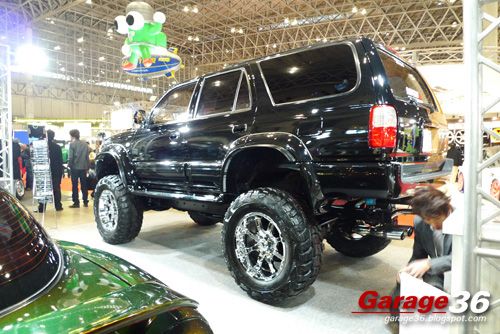 Or how about a monster Land Cruiser?
There were a few
Itasha
mobiles on display. This one even came with an anime girl! (Yes there is a real girl underneath)
Here's what it looks like inside.
I think this is from Sakura Wars.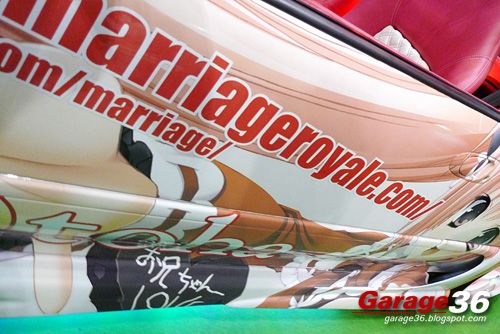 Miku Miku Hatsune representing.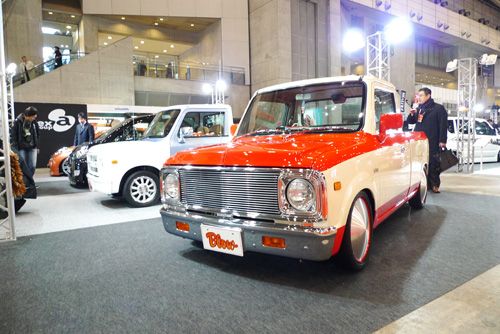 If you prefer your motoring on a smaller scale, here are some of the Kei-cars of the show. The retro pickup above totally rocked.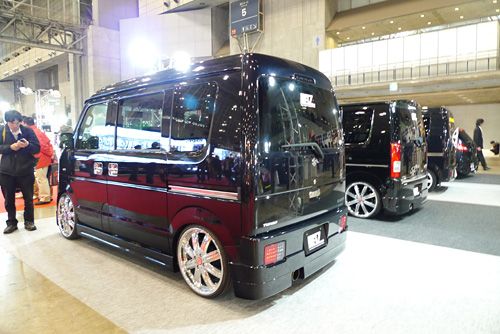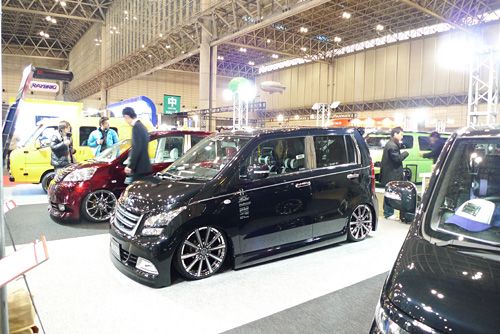 As you can see from above, Kei cars are still quite popular on this side of the World and are well supported by the tuners.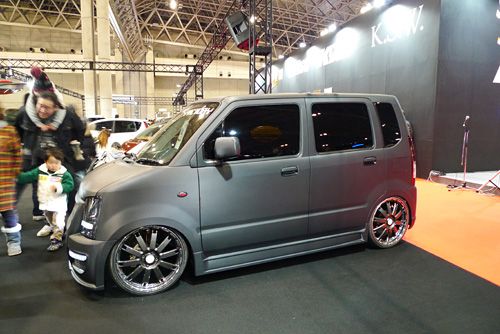 Totally blacked out.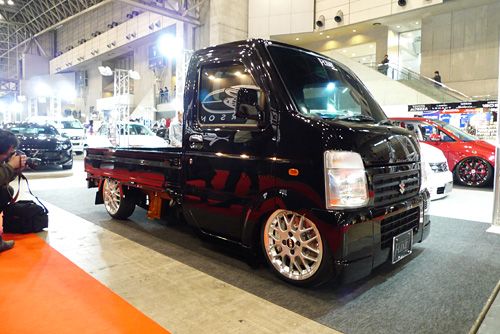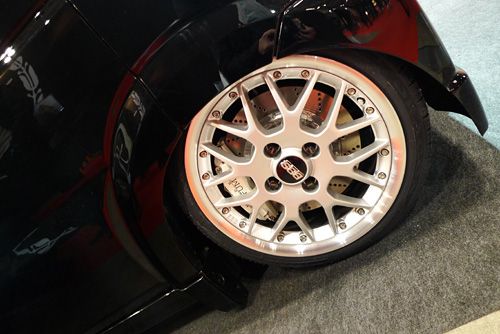 Awesome Wagon-R pickup running big brakes and kickass BBS wheels.
Inside one of the Keis.
Whilst approaching another Kei-car, a staff game me a Hello Kitty lollipop.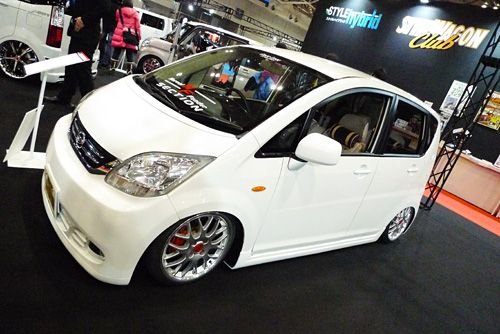 Slammed low.
This little Kei had the most amazing paintjob. Very very cool. Look at all the textures below the clear coat.
URAS Wagon-R.
And here's something you'd probably see alot at car shows, but over here, it gets real crazy, real fast. I'm talking about the girls! Or rather, people taking pictures of girls.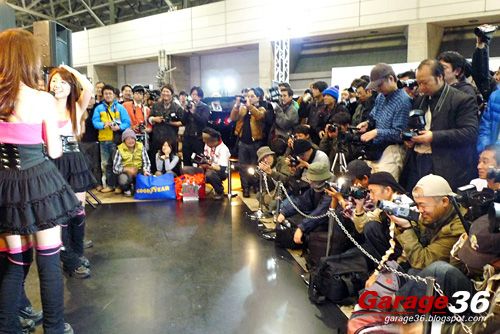 Scenes like this are pretty common. Yes, i was probably one of them... hahaha...
Aiwa had the craziest crowd. Above is probably about an hour before the girls come out and below is what happens when the girls are already out. This is the crowd i had to fight my way
out
off.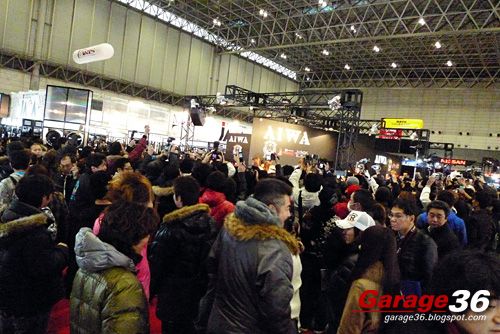 All to get a glimpse of...
Worth the pain of the crowds? Totally...