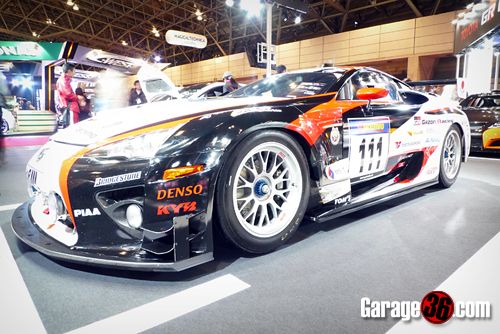 Honda might have brought out the most varied display this year, but in terms of presence and sheer numbers, you cannot beat the number of Toyotas showcased every year. Being the biggest manufacturer of cars has it's advantages when it comes to auto events, as it also means, after market tuners will continually churn out parts to support their cars. Case in point, the original AE86, decades on, tuners are still developing new parts for this nostalgic hero. Let's begin our tour at Toyota's event area.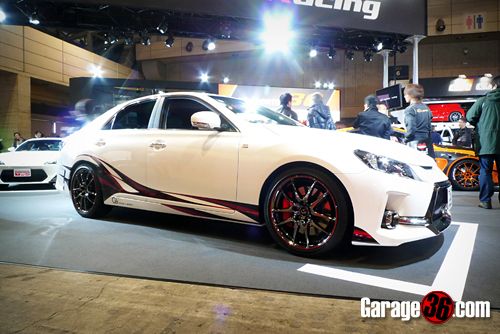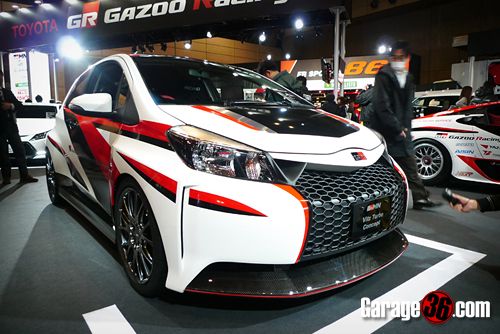 In house tuner Gazoo brought out a number of spiced up cars like the Mark X and a turbo-charged Vitz.
They even brought along a trailer of IQs.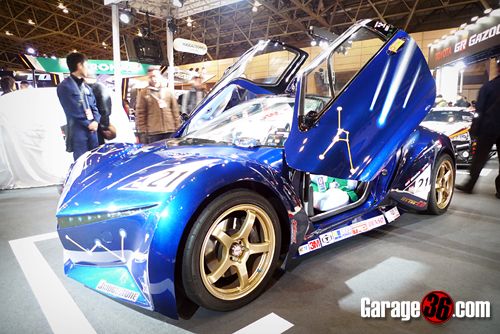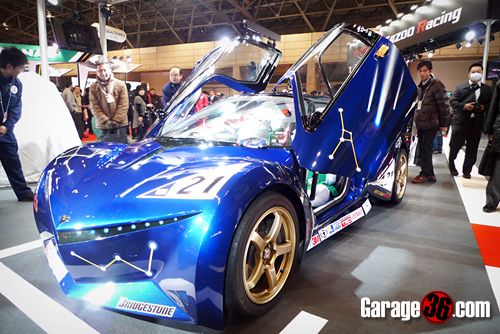 An interesting EV concept with doors looking like they came off the Toyota Sera.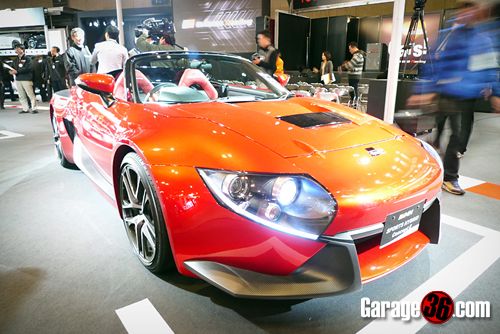 Another Concept, this time a Hybrid. Will this point the way for a future generation MR Sports?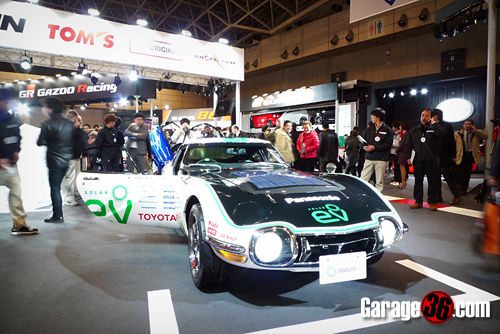 EV seems to be a popular idea this year, with a 2000GT being converted to run on electricity. Complete withe solar panels on that long elongated bonnet. Purist will surely frown as it was not a replica but a true blue vintage Toyota.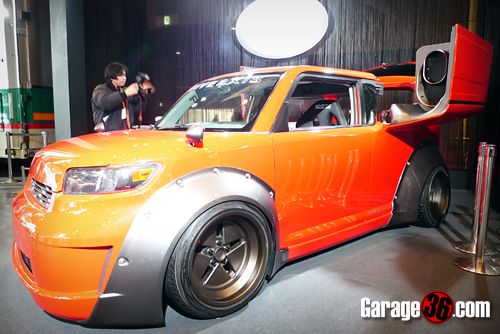 Five Axis created an insane Scion XB. Imagine that turning up at your local meets.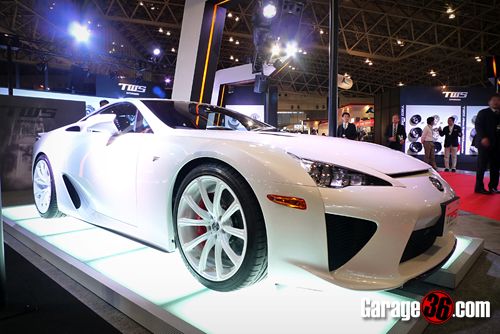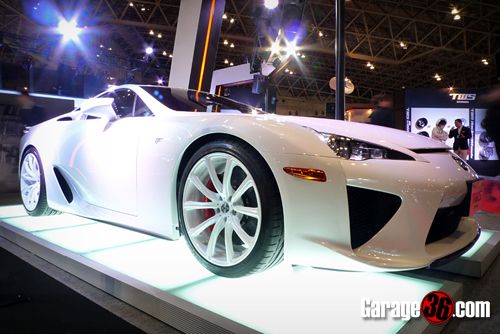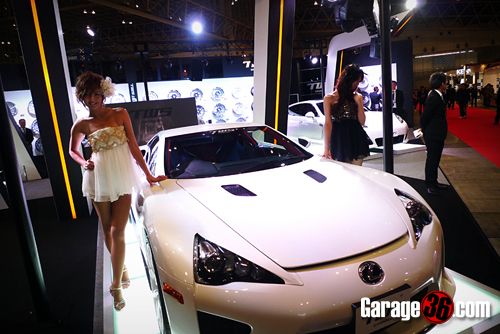 One of the surprises for me was seeing so many LFAs on the show floor. Big price tags don't seem to deter tuners from tweaking these super exotics.
TWS had not 1 but 2 LFAs present.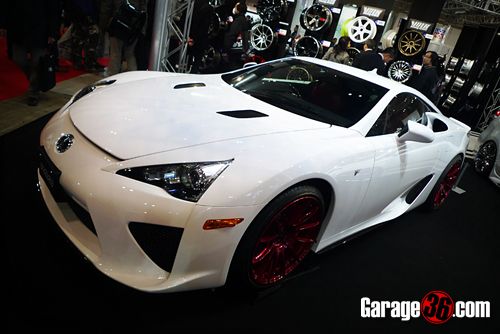 Rays also brought out an LFA.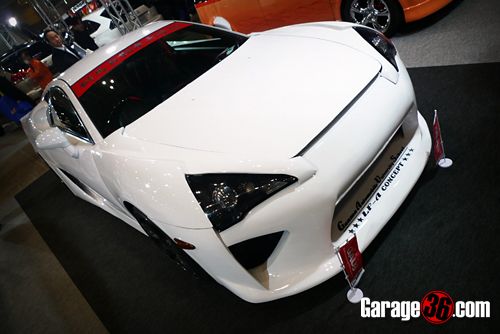 What's this? An LFA-lite? Not really, it was a mini-replica built by university students.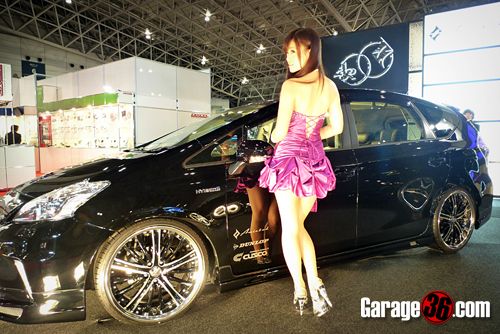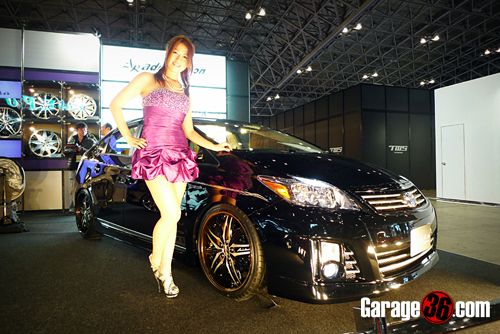 As always, ECO friendly Prius's were aplenty. I guess if you really need to go green, you might as well look good doing it. No idea what those big wheels will do to your economy figures though.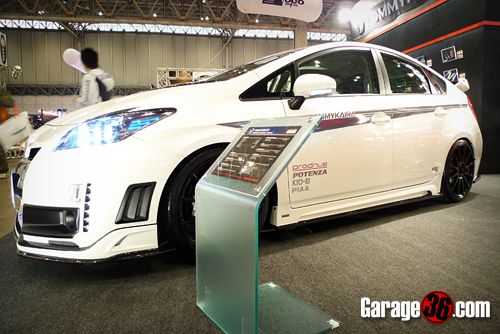 Tommy Kaira's Prius.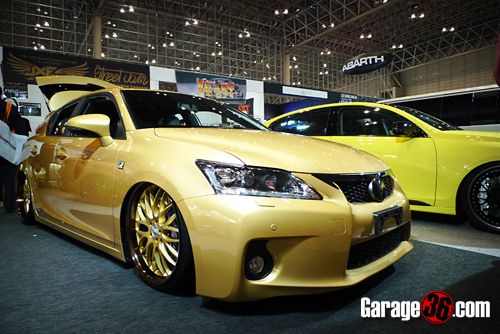 Not a Prius but close enough, the Lexus counterpart.
Blitz showing how to make a CT200h look good.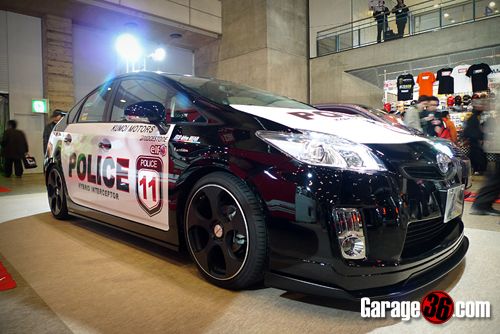 Police car conversions are always fun. But i don't think it can catch any bad guys.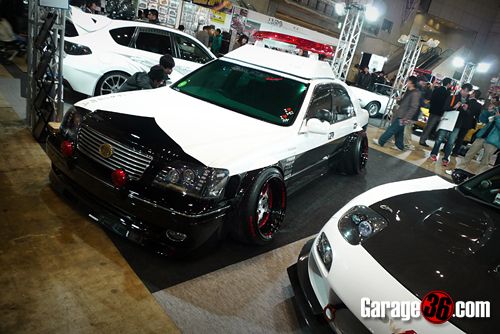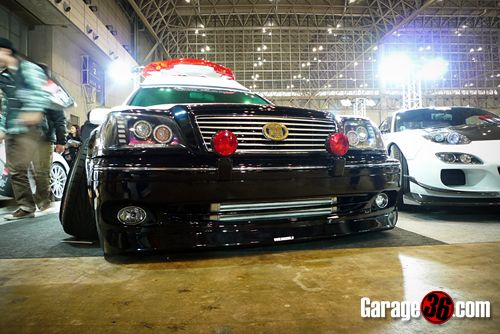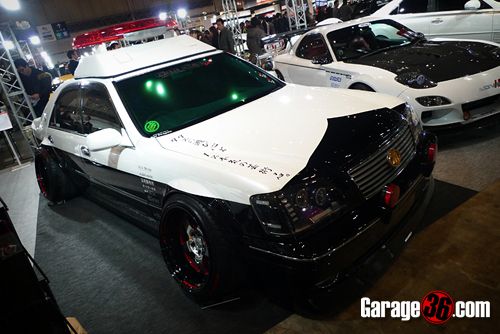 Another police themed car, but taken that bit further. Oni-cambered with VIP influences on a Crown Majesta, this keisatsu mobile was a crowd favourite. I loved it too.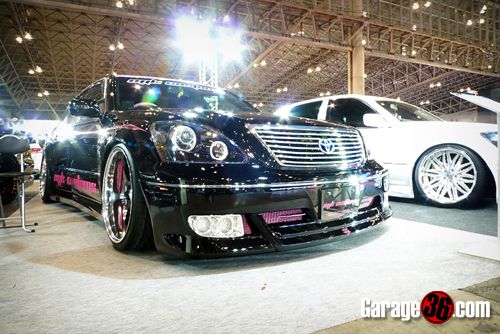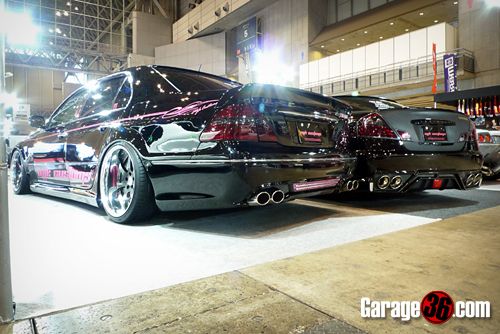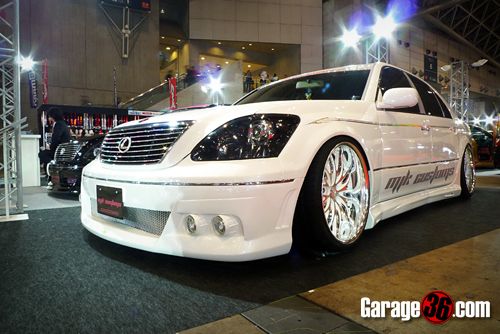 VIP styles still proving to be heavy hitters at the show. Massive drops and balls out cambered wheels paving (or scraping) the way forward. MK Customs repping hard with a pair of lovely Celsiors. (Lexus LS to you and me)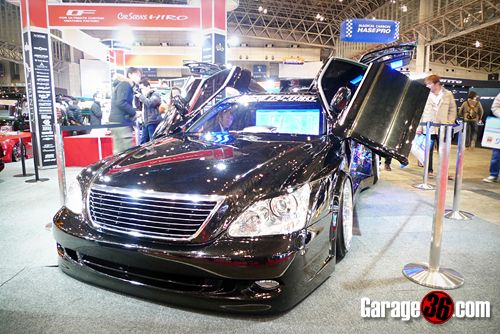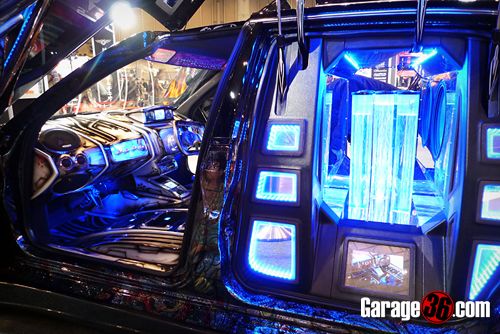 Seats are overated right?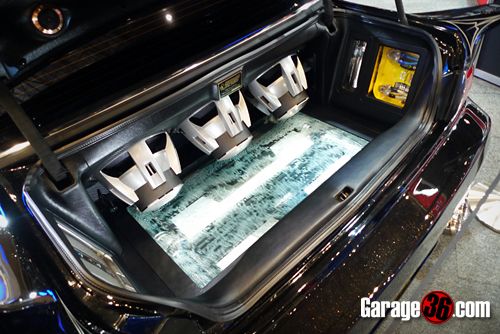 So is boot space. Don't need any of that at all!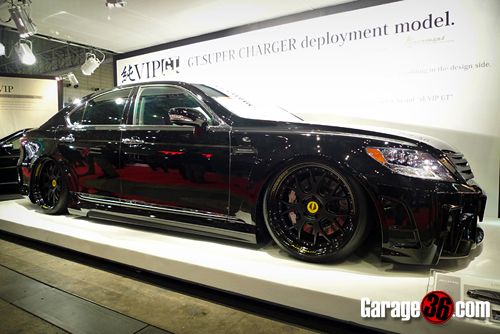 Aimgain had some really manacing and drool-worthy Bippus on show.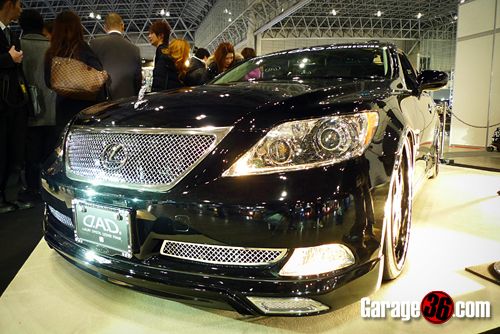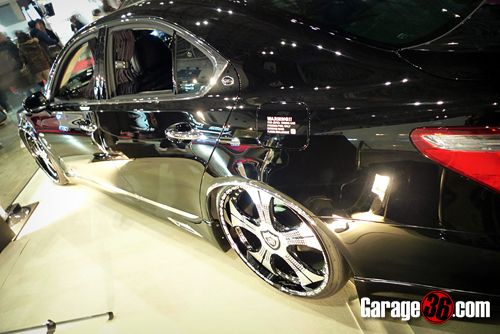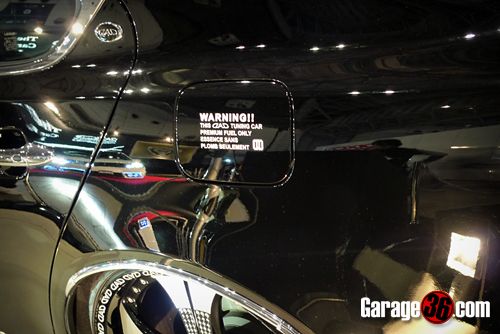 Kings of bling, Garson brought out the usual gang.
They also released a new line of aero kits, taking on a sportier look.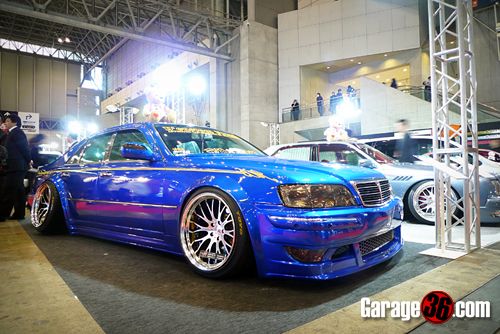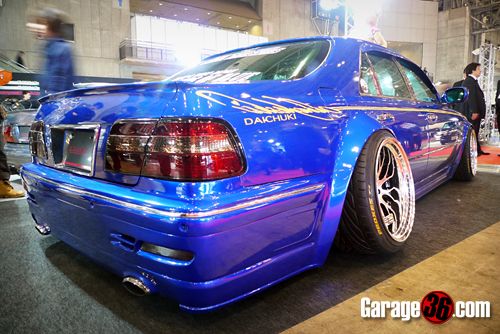 K-Break brought along some slammed rides sporting a cross VIP & Sports look.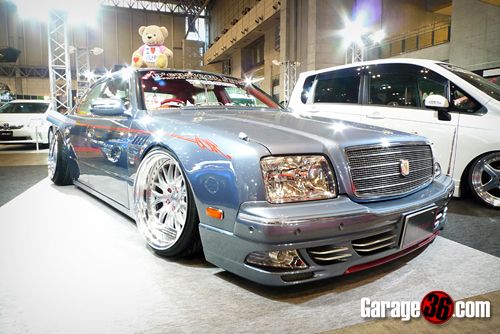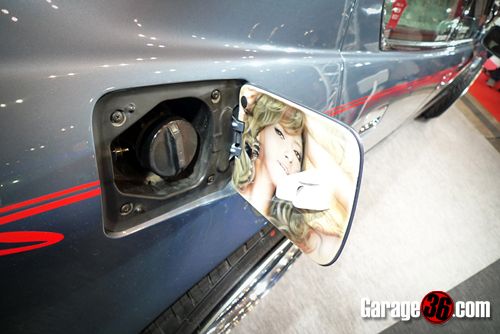 The beauty as they say, lie in the details.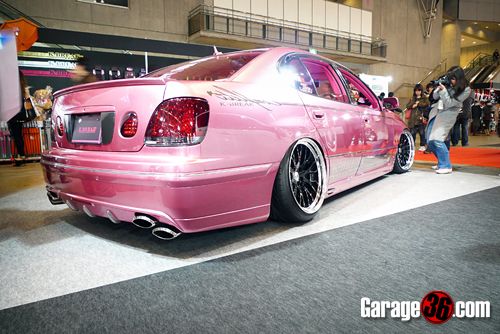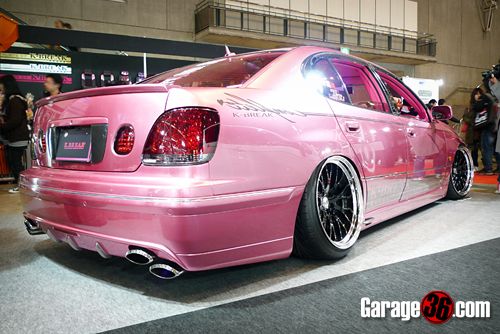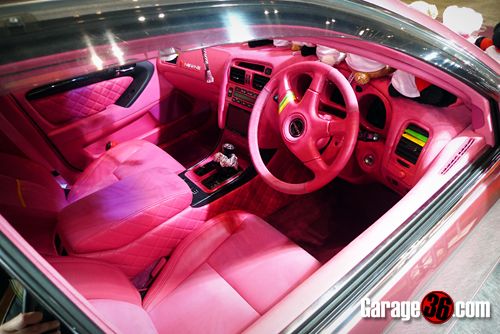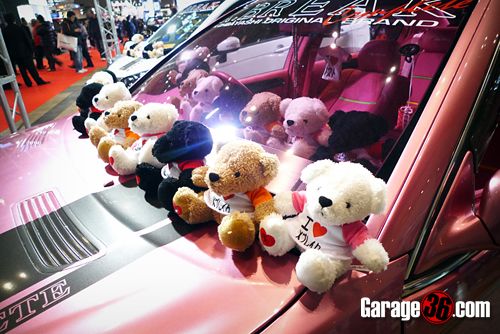 We had a feeling this pink Aristo was driven by a lady.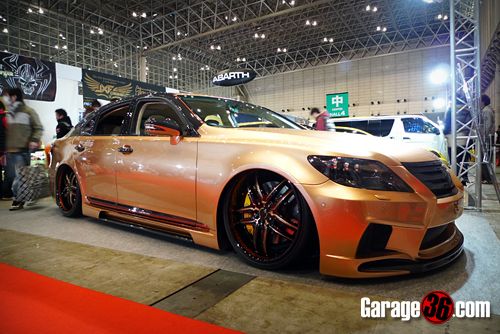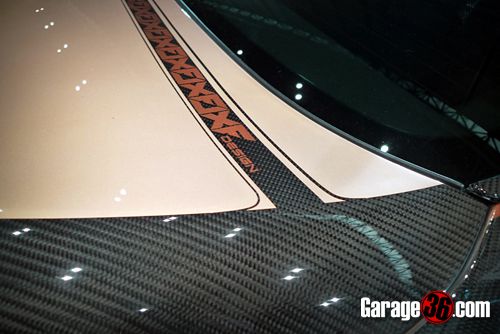 JXF Design had some nice part-painted carbon bits.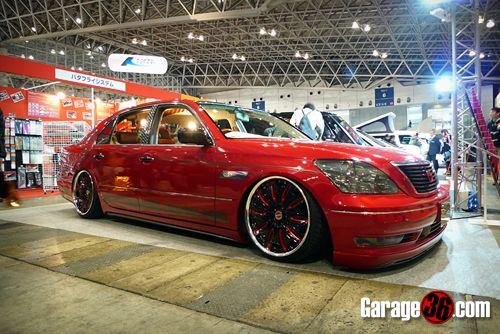 Butterfly-System's sexy red Crown.
KC Style's Celsior winning awards at the show.
A Soarer taking to the VIP movement pretty well.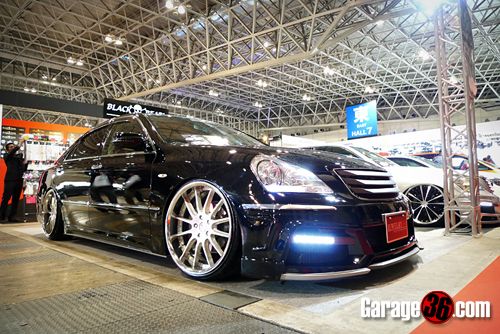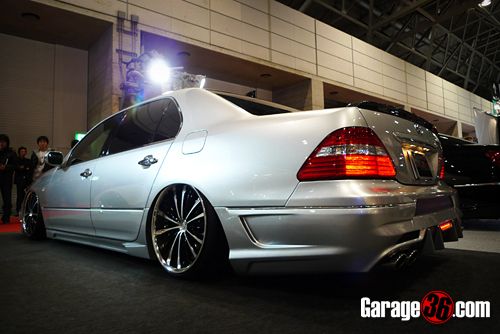 A lovely pair of Toyotas from Black Pearl.
True's Crown Athlete.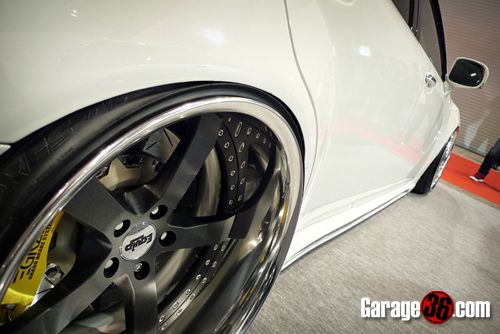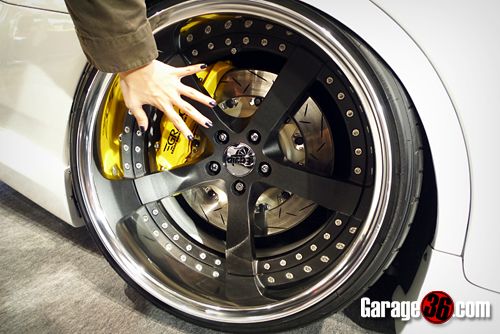 ?
Just us trying to show how big those wheels and REAR brakes were. Massive.
When you're the pioneers of VIP, how do you kick it up a notch at the Auto Salon?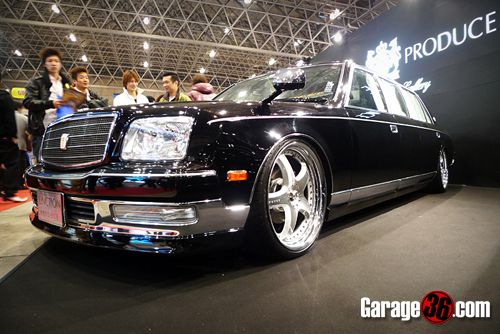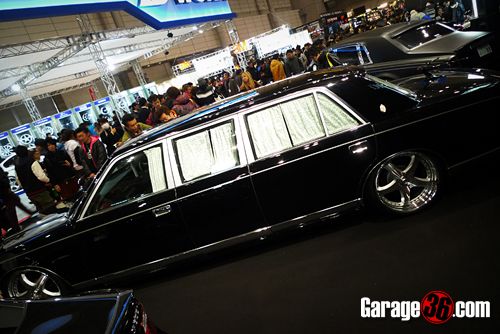 You bring out a stretched Century, that's how!
JP's Celsior flanking the Century.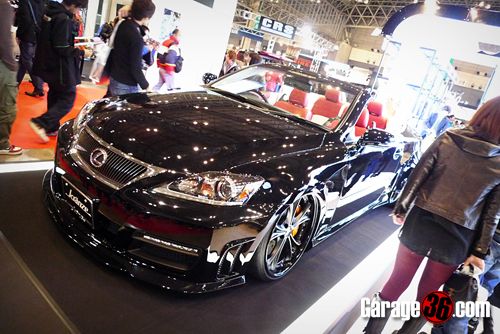 Kranze tricked out the new Lexus droptop to good effect.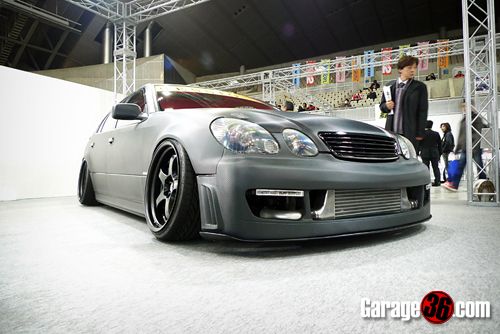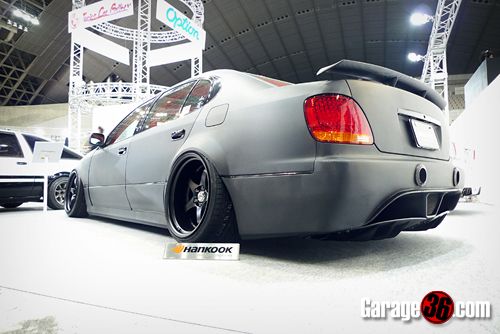 A different take on VIP, this time an Aristo with full carboned out vinyl.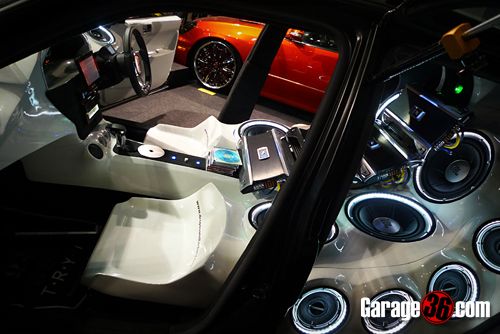 J-Lug's booth at a pretty crazy Crown with some pretty amazing paintwork and some serious In-Car-Entertainment systems.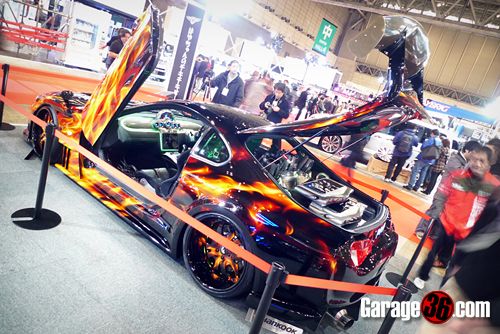 On the topic of ICE, this Supra had some serious audio firepower as well.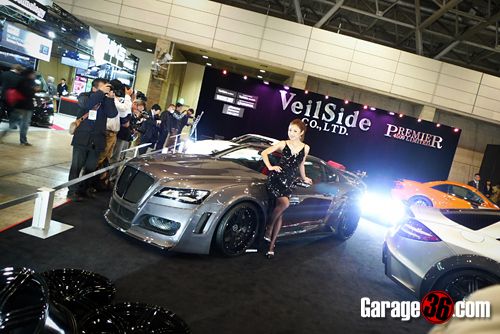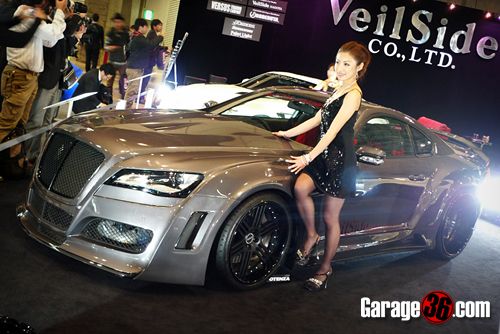 It might look like a Bentley, but underneath that custom Veilside bodywork, lies another Supra.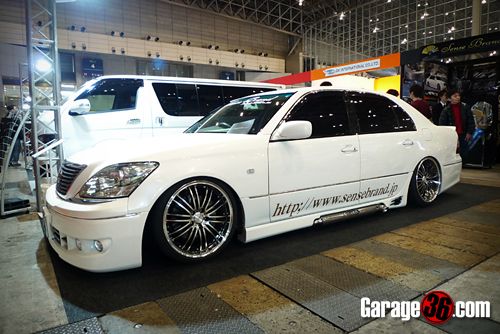 Check out those sidepipes on Sense's Celsior.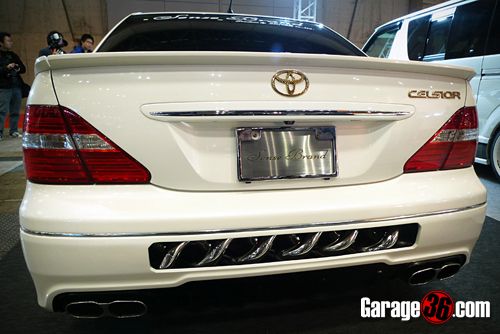 If those sidepipes aren't enough, here's some snaking pipework bringing up the rear.
Would you dare to roll up in a yellow Aristo?
Slammed rides aren't the reserve of luxury sedans as these luxo-MPVs show.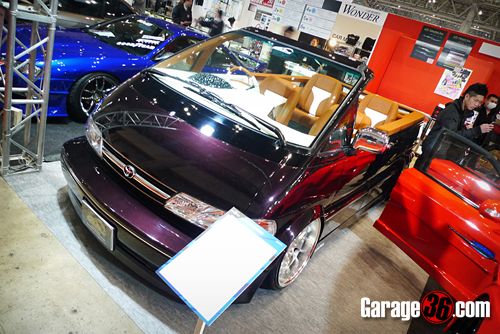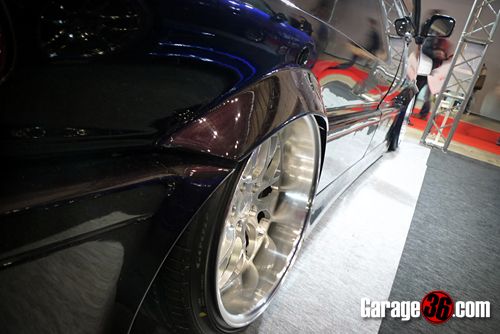 You won't see this anywhere else, an Estima with it's roof sliced off.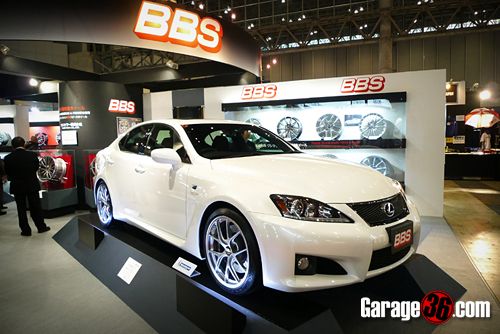 A little less extreme now, BBS showing how simple drop with a dope set of wheels can set your car off nicely.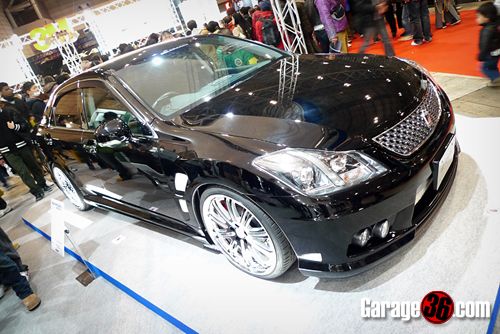 Slight tweaks on an already fresh Crown Athlete can sure make a difference. In an awesome way.
There were also quite a number of trucks on show, with this air-bagged Tundra stealing most of the truckin-thunder.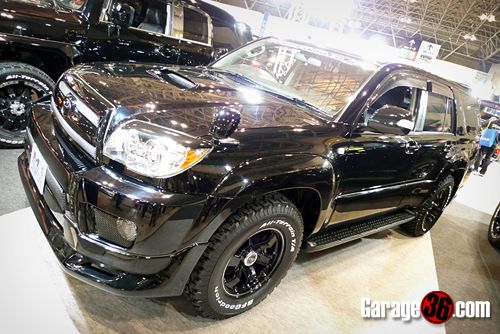 Raised Land Cruisers were well represented.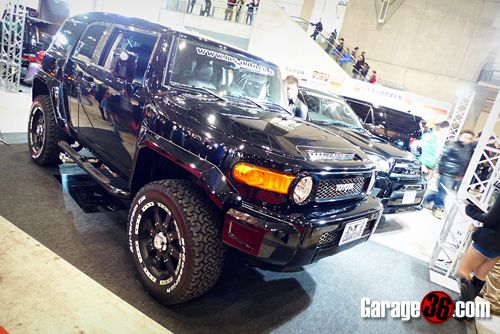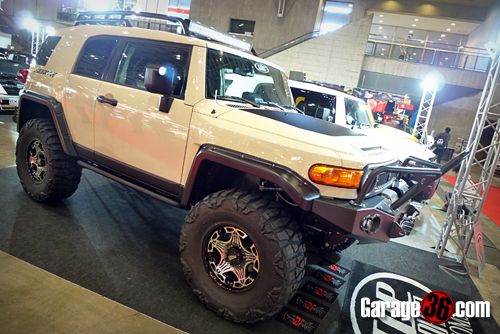 Originally meant for the USDM market, the chunky FJ Cruiser is now making it's way into Japan. I didn't like it.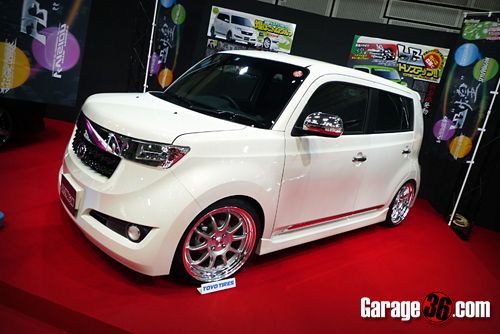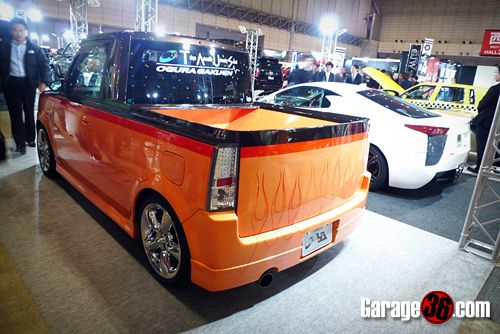 Let's not forget the little bBs, hugely popular in the dress up category.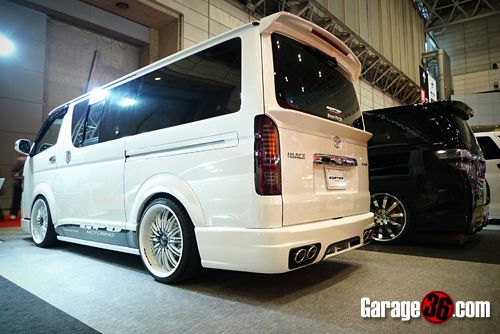 Prefer vans? Well, you're in luck. Lots to see at the show.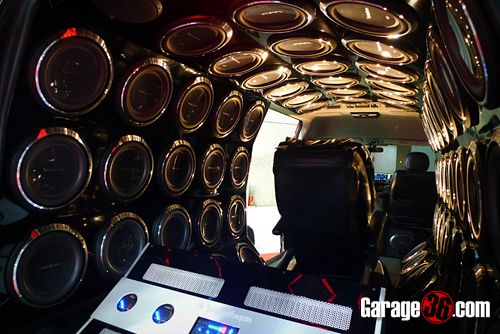 Inside one of those vans. Where to put all our cargo?
Less form, more function. Here are some more performance-based rides.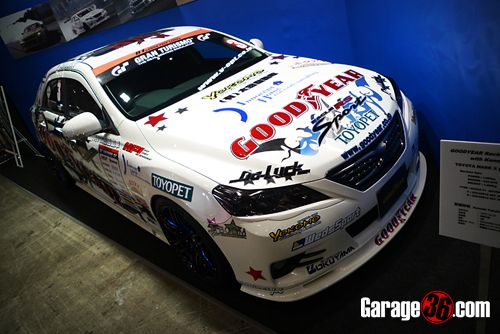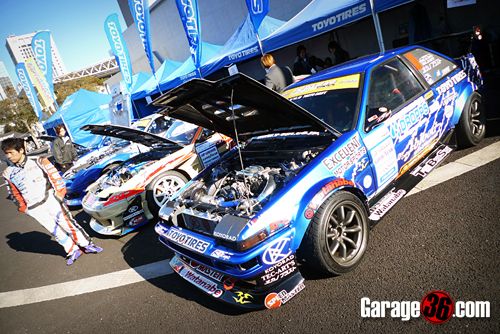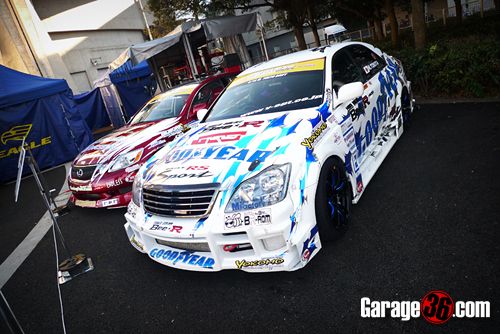 A number of D1 Sideway fighters.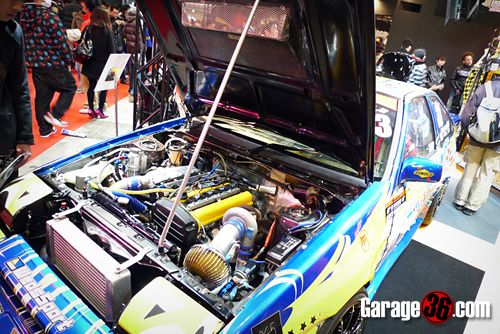 Up Garage's Hachiroku on the show floor.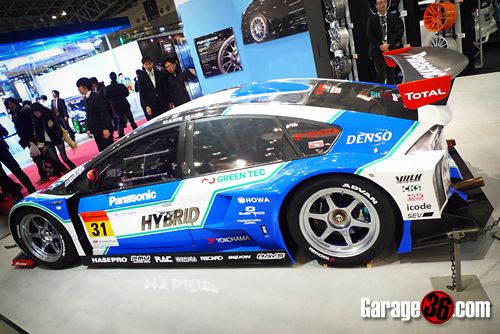 And to top it all off, Toyota's hybrid racer!