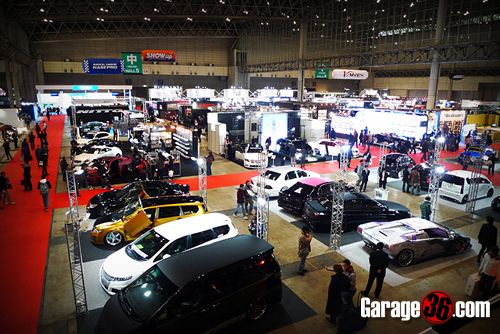 Hard to believe my trip there was over 2 months ago, with so many pictures to go through, there will be inevitably some photos that get missed out along the way. So along with the american imports of the auto salon, i shall finish off my reporting of the 2012 Tokyo Auto Salon with this post.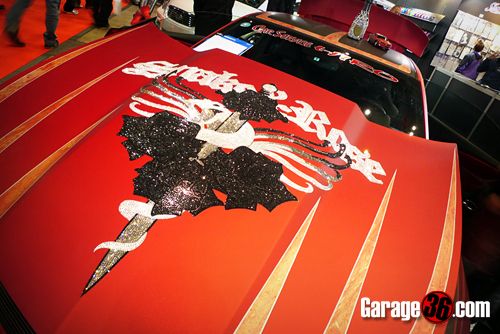 One of the cool things about Japan is although most of their domestic cars have their steering wheels on the right, they do allow left hand drive vehicles to be registered and driven on the streets, unlike Singapore.
This of course means, more variety for car enthusiasts, as monster turbo-charged Japanese rockets sit side by side with big capacity American Muscles, like the above Camaro. Decked out in swarovski crystals and a crazy graffiti style paint along the sides.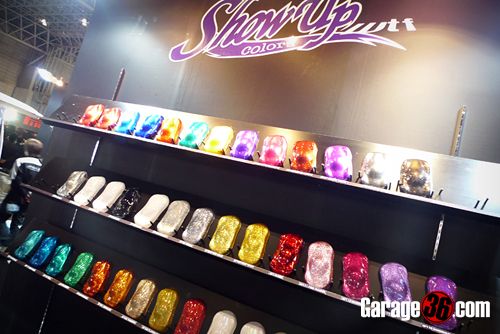 Lots of color options for you to choose from.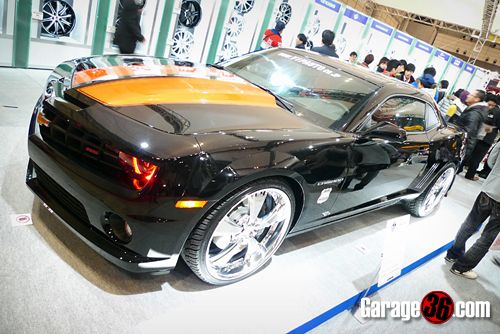 Another Camaro, this time an SS with Work wheels.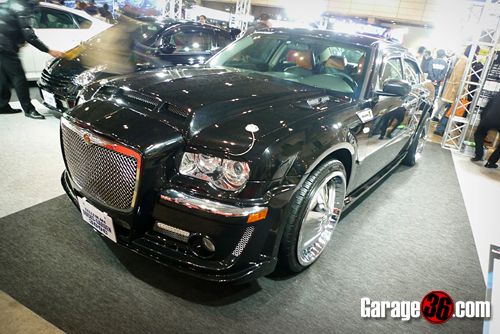 There were a number of 300C's sitting around the show floor but a few did catch my attention. Like this really fat 300C running oversized body panels.
Liberty Walk also had a few 300C's around their booth.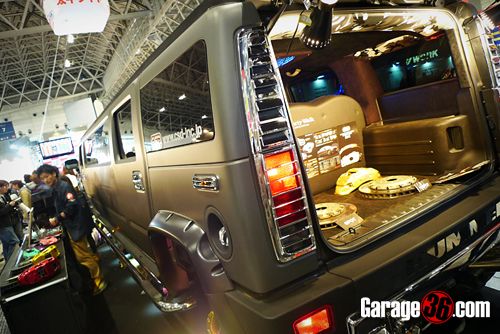 Or if this is more your 'thang. A stretched out Hummer.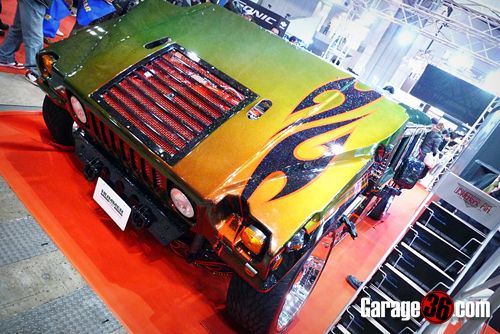 Don't be a hater! A H1 dropped on air suspension. This really divided opinions.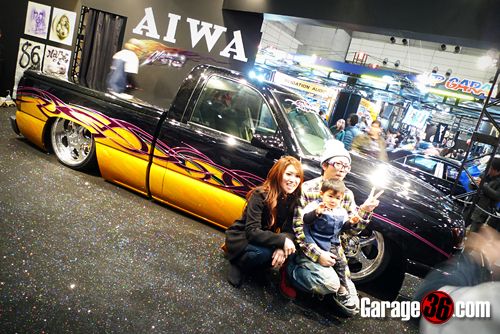 When the girls clear off the scene, here is what AIWA had on display.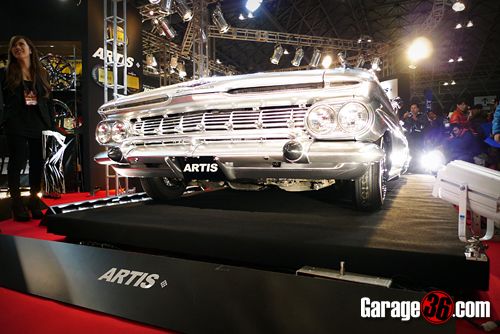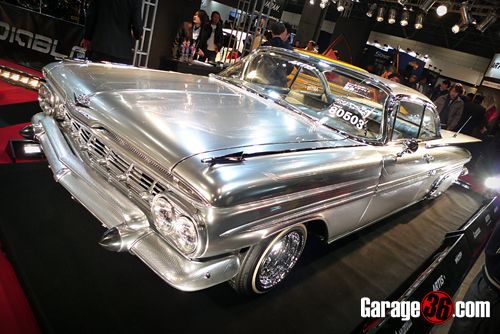 One of the show stoppers, this Chevy Impala from Artis had the craziest and one of the most amazing paintworks around.
That says it all, these cars are all custom painted. Don't even mention the word "vinyl". Ninjas might pop out and smack ya!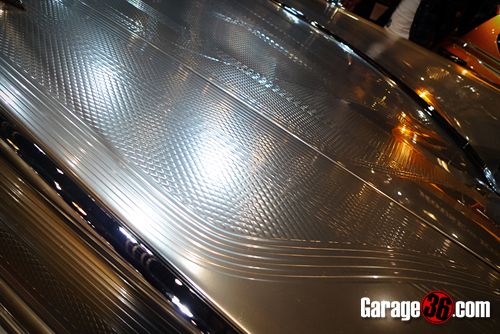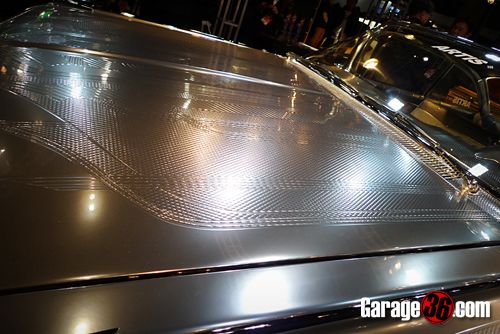 You really had to go close to check out all the little details and textures that were painted on. Alot alot alot of patience, hardwork and precision going into this car's bodywork.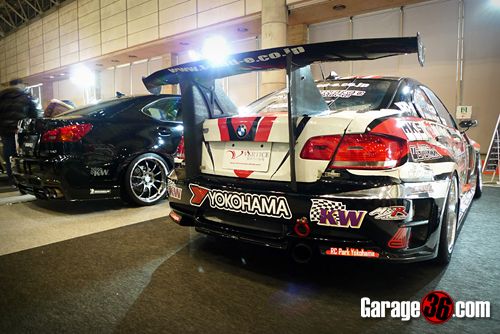 And now, onto the photos i missed out and some parting shots. I've shown some photos of this BMW much earlier in my 1st ever post, but somehow this picture got lost.
Another car i missed out, a Porsche over at Endless' booth.
One of the universities had this on display, it looked like it was based on a Honda Prelude. I could be wrong though.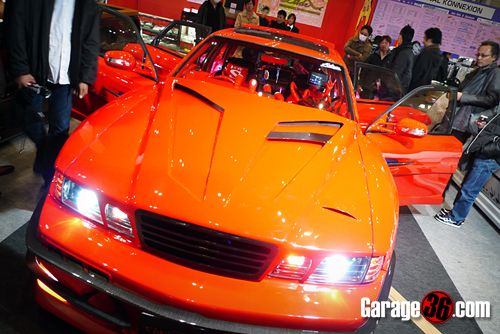 This one, i had no idea what it was.
This too. Any guesses?
I think this was built from a March.
Yokomo had many ways to make you part with your hard earned Yens.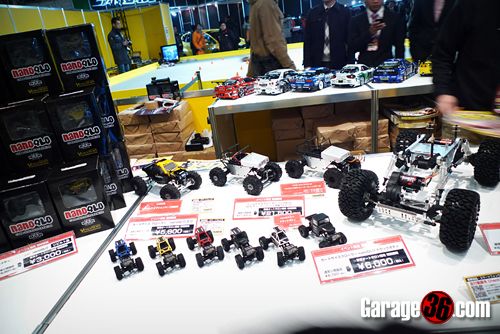 I bought a nanoQLO only for it to go all broken after playing for less then 10 minutes. That sucked.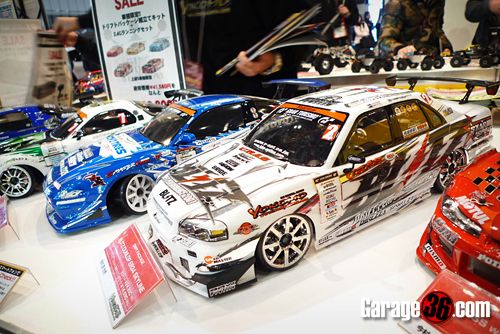 My Blitz ER34 still works though, but i need a new charger, the supplied one was faulty. So much for quality huh?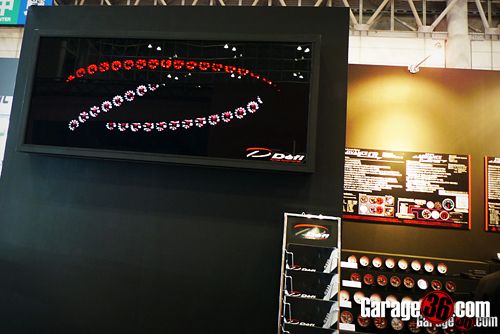 Can't beat a display board made up of fully functioning Defi meters.
Fancy an old wheel?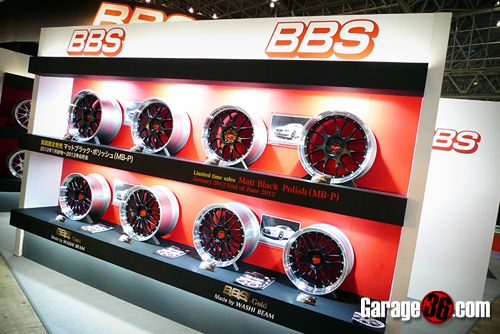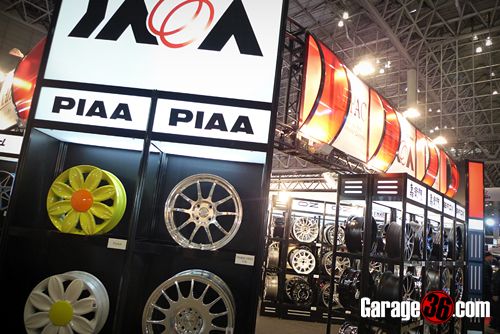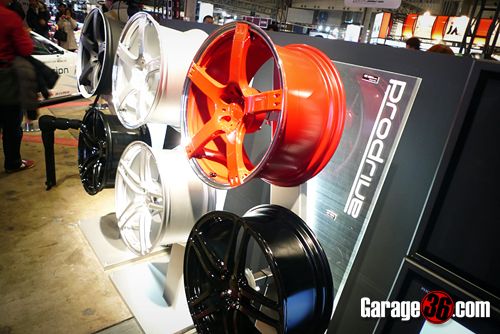 Maybe some new ones?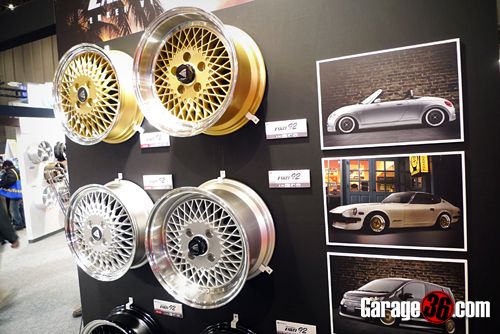 How about some new "old" wheels. I really dig these.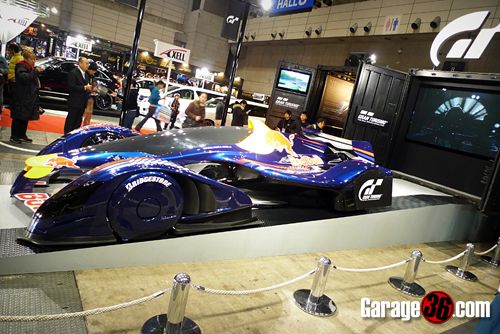 Gran Turismo had a pretty cool car on show, the Red Bull X car.
Sometimes, bikes were put on show too, like this big one brought out by Junction Produce.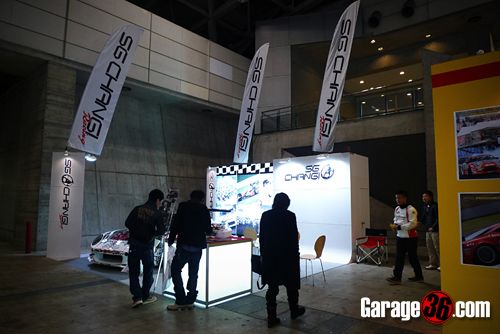 This was an oddity, especially if you are a Singaporean and have known that the project had been canned some time ago last year due to a possible fraud scandal.
Just to show how crazy the crowds can get just before some pole dancers come out.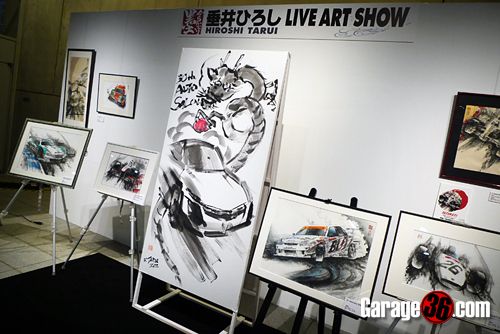 Outside the event halls, these cool paintings were on show and for sale, by Hiroshi Tarui.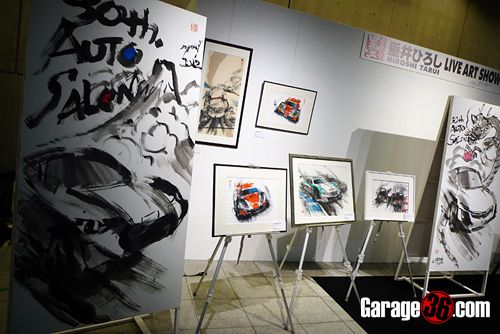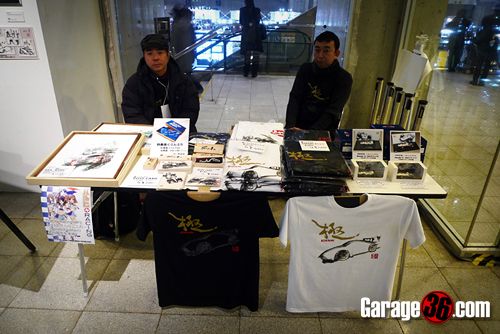 Really awesome stuff. I bought a t-shirt.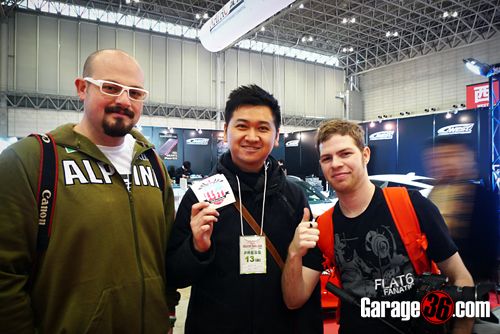 You can't blame me for geeking out at auto shows as i met some cool people whose news and writeups i've been following for some time on the internets. Dino from Speedhunters, Luke from Maiham Media and Mark from Fatlace. All cool friendly people and all awesome.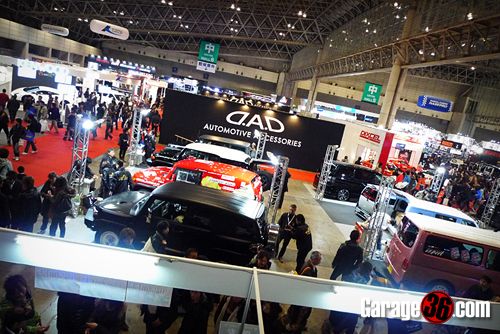 And with that, here's a shot as i head up the escalator at the end of this crazy automotive event. Again i stress, if you love cars and have never been to the Tokyo Auto Salon, do make it a part of your bucket list. It truely is a must-go at least once in your lifetime.
I leave you with this awesome video of the auto salon, shot by Luke for eGarage.