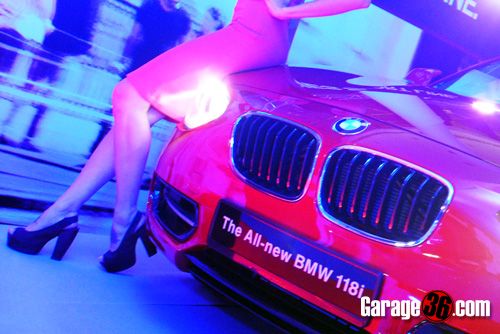 Local BMW dealership Performance Motors held the local launch of the F20 1 Series by throwing an awesome party where good food and drinks flowed freely into the night. Surrounded by (i kid you not) a throng of beautiful looking people, the new 1 Series was unveiled.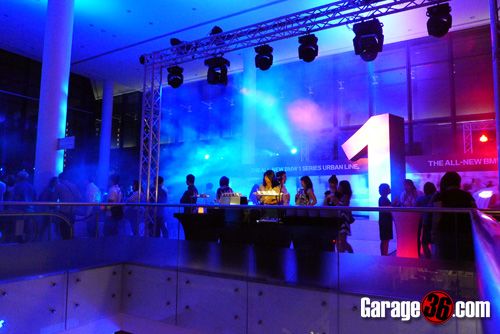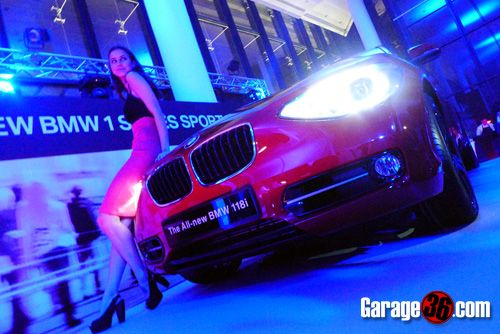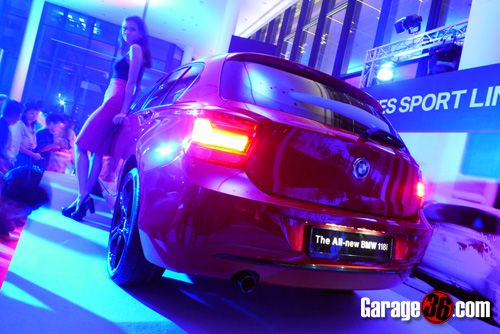 Unfortunately, with the lighting conditions setup to twirl and swirl with the music, getting a good shot of the new F20 was not going to be easy. To help you imagine how it will look, i'd say the front end might take some getting used to, the mid to rear we can easily aquaint ourselves with and the interior is an improvment over the old model by leaps and bounds.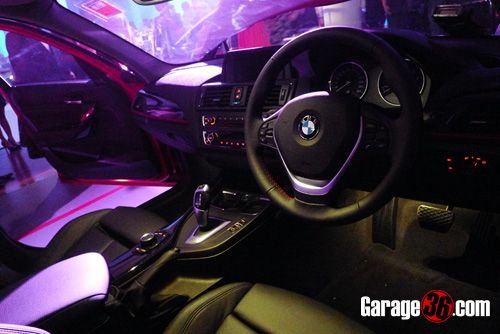 Quality, fit and finish on the inside gives it a feel well deserving of the roundel badge.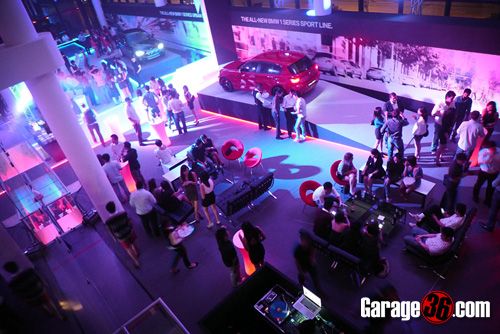 I would post pictures of all the lovely ladies present (alot alot alot), but my camera exploded out of ecstasy.