When a manufacturer makes a car that's so well received, there comes a problem eventually when they have to think up of a new one to replace it with. BMW's no stranger to this dilemma, having to update their much loved 3-Series. Still the benchmark of it's class. With BMW's X5, they had the same problem. Previous iterations of the X5 sold very well and had garnered much praise indeed. BMW's choice to put much emphasis on the "Sport" part of the Sport-Utility-Vehicle (or in BMW-speak, Sport-Activity-Vehicle) world has worked out very well in their favor, almost creating a niche for themselves until other manufacturers took notice.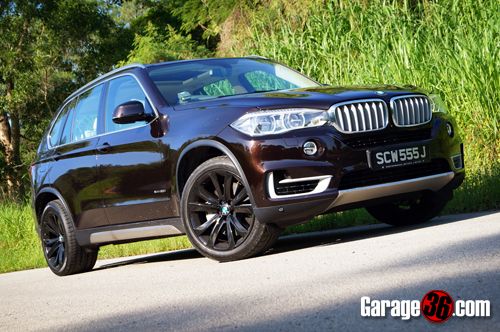 Almost 14 years on, it's time for the 3rd-generation X5 and BMW has kept most of the good bits from the previous car and unlike their sport sedans, have broken the revolution-evolution-revolution design cycle. The latest X5 is definitely more of an evolution than a revolution in BMW's world of Sports Activity Vehicles, which helps then that the previous gen still looks rather stylish and while it isn't lacking in the road presence factor, the new X5's face has turned up the imposing factor by at least a few notches.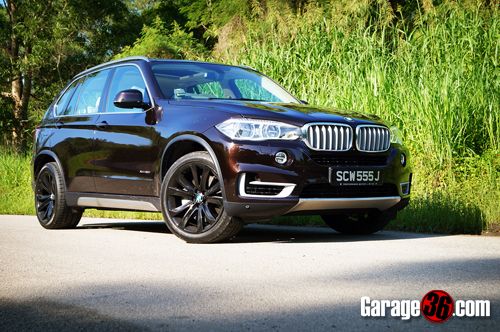 In-line with BMW's current design language, those massive kidney grilles now take center-stage, ready to eat up everything in front, flanked by a set of big angry Adaptive LED headlamps. Throw in a liberal use of intakes below the front bumper and you have one mean game face indeed.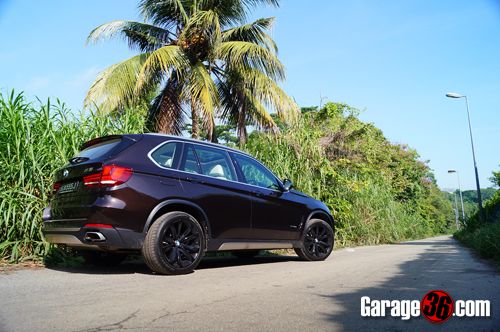 The rest of the redesigned SAV looks the part too, though the shape remains familiar, the X5 is now much chunkier and more beefy than before and looks particularly marvelous in our test car's Individual-spec Pyrite Brown Metallic paint. Overall dimensions come in at 4,886mm in height x 1,938mm in width x 1,762mm in height. Though it might look the part, the new X5 has only grown 29mm longer and 5mm wider but comes in at lower than its predecessor by 14mm. The most noticeable addition in bodywork appears in the enlarged D-pillar which wisely trades a sleeker roof-line for improved interior space.
Finishing off are big black 20"s to pummel the asphalt beneath.
The biggest change comes inside, with a much more modern design and feel over the outgoing model. In BMW speak, our car has been specified with a "Design Pure Excellence" package which means you can expect a great amount of space for everyone inside with plush nappa leather wrapping the seats paired with leather on the dash and door trims, along with American Oak fine wood trim. One bugbear on the leather would be if possible, opt for a darker shade as the light cream leather on our car while beautiful to look at, meant stains, marks and scuffs were easily seen. The seats themselves are very comfortable and coupled with excellent visibility all round gives those up front a commanding view all around. If the big windows are not enough, for sun-lovers, there is the panoramic sun-roof which opens up to give you an almost Targa-like experience.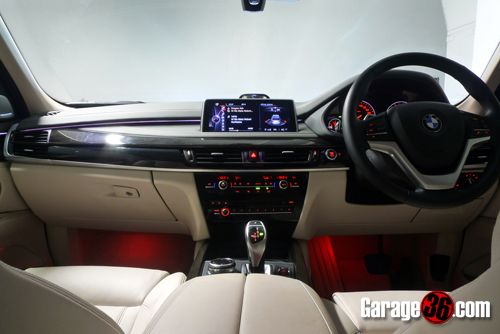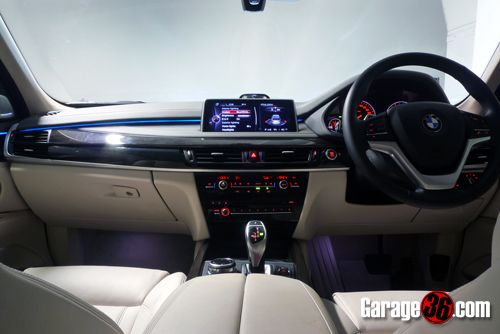 An interesting option fitted to our car is a customizable "mood lighting" setup which allows you the pick and match from a selection of preset variables. It's somewhat bling, but an interesting add-on interesting nonetheless. Rear seat space is again, generous with the seats adjustable for rake and reach. The almost flat floor allowing for the third middle seating passenger a more comfortable journey as well. In some regions the X5 is seen as an alternative to the 7-Series and with an interior as inviting as this we have no problem seeing why.
Fold the rear seats down however and you'll find another set of chairs ready to be raised into position. These seats are best kept for short journeys, children or maybe people you don't really like as even though they might look inviting with their leather cushions, space is somewhat lacking for this third row. Though some consolation can be had with the addition of another set of air-con vents. The use of these seats also severely limits boot space, which means if you were to pack 8 people inside, they'll probably have to pack really really light.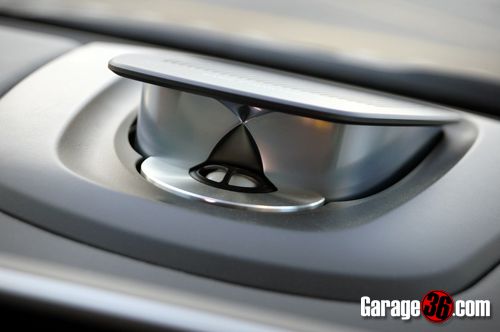 At least the journey won't be too boring with the booming B&O sound system.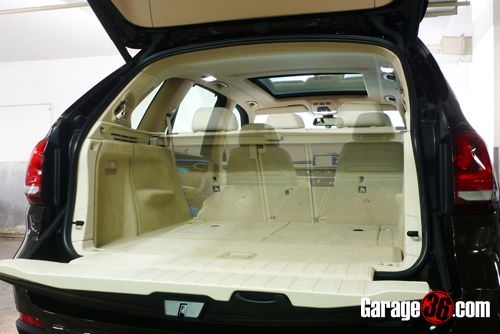 With the last row folded flat into their recesses, boot space comes back to a very respectable 575 liters. Fold the middle row down and it jumps up to a massive 1,870 liters. With it's split rear tailgate (electrically operated top half and a manual lower) allowing for easy loading and unloading after a day (or two) at Ikea.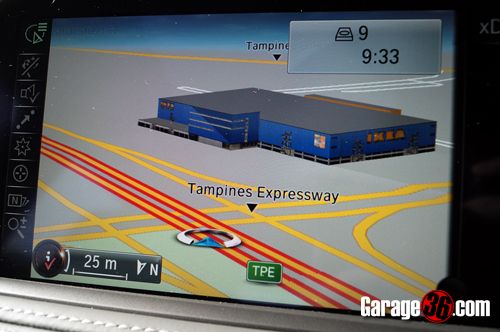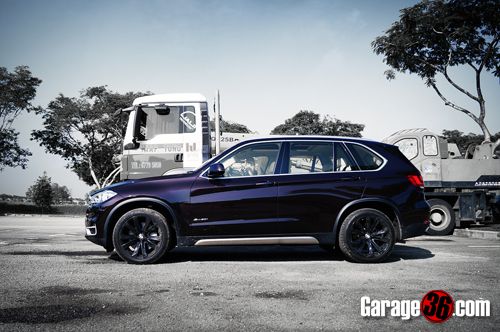 It might look like a truck but it sure doesn't drive like one. Even when running on big 20s with run-flats, on-road manners are fantastic and with so much suspension travel under the wheel arches, all manner of road imperfections are quickly ironed out before they could even reach the fabric of your jeans. Though it's size and heft might prove slightly unwieldy on smaller tighter roads, the X5 remains very very composed (even on power) into medium or long bends, with Torque-vectoring coming into play, distributing power to whichever wheel that can help rotate the car better. The way this car hustles through meandering roads regardless of whichever driving mode you choose is mighty impressive. I find it best to keep it in normal though as the ride quality is just so good and putting it into Sport or Sport+ just trades that ride for an unnecessary bit of harshness with not a huge jump in cornering ability.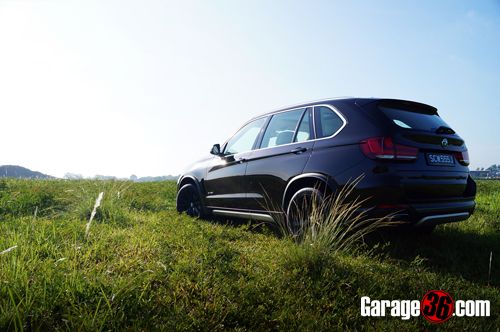 And hustle indeed, our xDrive50i, the current range-topper before the might M's arrive, pack in a mighty growlly 4.4litre V8 boosted with a pair of snails (or turbos if you prefer). This means 450 mighty horses and a meaty, juicy, 650Nm of torques. 43 more horses and 50Nm more twisting force than the previous outgoing model. Which incidentally also means it's just 30Nm shy of what the M5 Competition puts out. That's quite a nice bit of power, and coupled with the brilliant ZF 8-speed shifter, propels this 2.2 tonne machine up to 100km/h in 5 seconds flat. There is a slight delay between the time you put your foot down and when all manner of madness breaks loose as the gearbox seems to take a split second to contemplate the best cog for 650Nm's to be in, this might prove slightly bothersome at first but you will easily get used to it and adjust your driving style accordingly.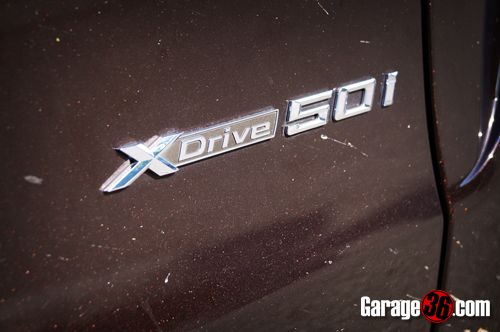 The 4.4 V8 is vocal when going about it's business too, at cruising speeds, the engine settles into a nice baritone warble which hints of all the muscle waiting in reserve which, when called upon, erupts into a snarly beast ready to devour all that dares to wander ahead. This noise is so very addictive but if you drive like a loon, be prepared to pay for it in petrol duties as driving the xDrive50i in exuberance will take a heavy toll on economy. An average of 4.5-5km/liter if you choose to open the taps often. Good if you like making friends at the nearest petrol kiosk, not so good if you are the shy type.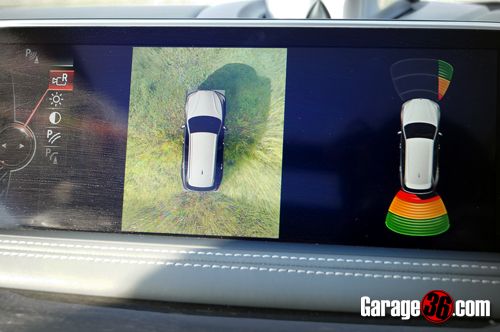 Though I'm pretty sure over 90% of X5 buyers will probably not venture into anything remotely devoid of tarmac, BMW has built in some goodies and toys for those 10% that occasionally want to get their boots, or rather, their tires dirty. Hill descent control and the ability to transfer up to 100 percent of available torque to an individual wheel means you'll have less chances of getting stuck and when approaching obstacles or uneven terrain, the various sensors, cameras and gizmos comes into play guiding you along your trek. You can also view your car's orientation, pitch and roll via the iDrive.
Overall while it doesn't look the revolution you imagined, BMW has done much work where it matters, evolving the X5 into a very accomplished premium SUV, sorry, SAV, ready to take the fight to the next generation of competition.