Don't you just hate it when your holiday comes to an end? How quickly the days go by and before you knew it, it's almost time to head back home. With just a day to go before we were due to fly back to Singapore, we had a much more leisurely day planned on our last full day. To most tourist, a much more leisurely day might mean just hanging around the city area to soak in the atmosphere, we instead took a train out to the suburbs via the Hankyu Kobe Line. The Hankyu trains looked much nicer compared with the normal JR/Kintetsu trains too.
Check out those crazy fingernails.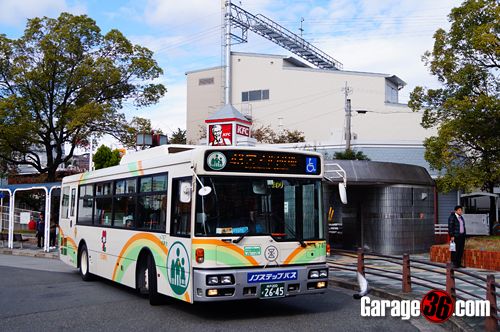 Our train took us to Mukonoso where we initially planned to take a bus.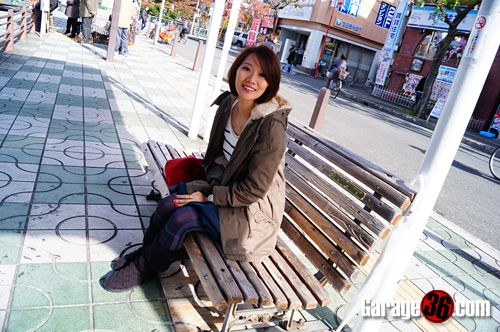 So we waited and waited... at the wrong bus stop... Check out the umbrella hanging at the bench. Jamie found it a few days ago but i fergot to bring it along. :(
Since the weather was nice and pleasant. We decided to walk to our destination. On the map it looked somewhat far, but Jamie was convinced we could do it.
We passed by a canal and woah, there were some pretty big fishes inside! They followed us around too, i think the locals feed them. Lucky fishes. In most other Asian countries, they would probably have ended up on someone's dinner plate.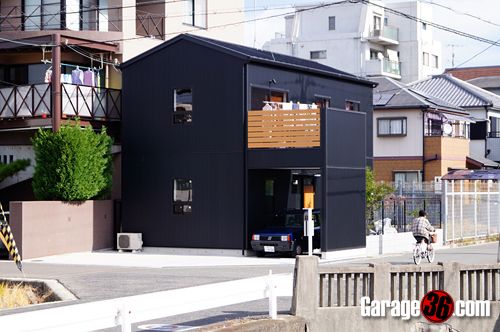 A boxy house with a matching boxy car.
So after about a 20 minute leisurely walk, we saw a light at the end of the tunnel.
Here's a clue to where we headed... I shall do a seperate post on this in due time.
After getting my car fix, we walked back to the station and had a rice ball along the way. It was tasty...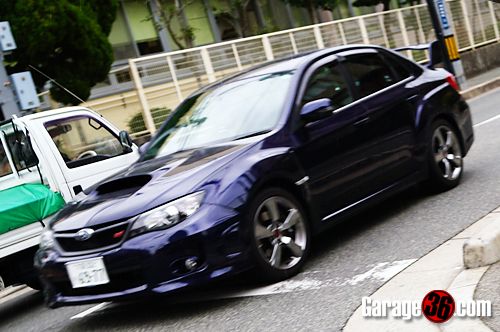 We swapped trains at Juso station and headed towards Ikeda. Along the way, was this STI sedan, although sold in Singapore as well, i have never seen any running around locally. I think it looks cooler than the hatchback.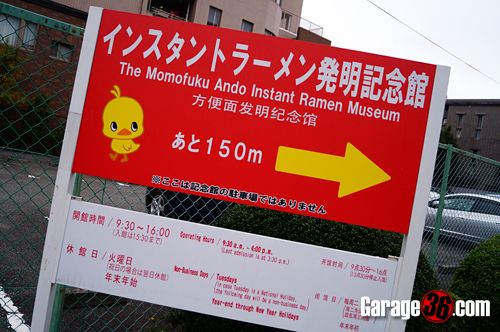 Where we were headed to.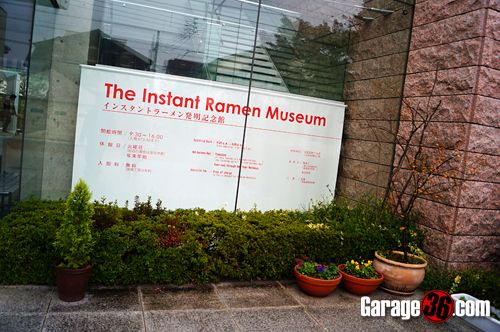 Not too far away from the station. Instant Ramen museum! For the instant noodle fans!
There was a group of schoolkids getting a tour there.
Tunnel of instant noodle!
Kingdom Hearts instant noodles?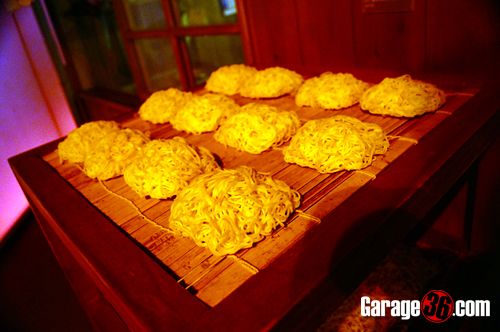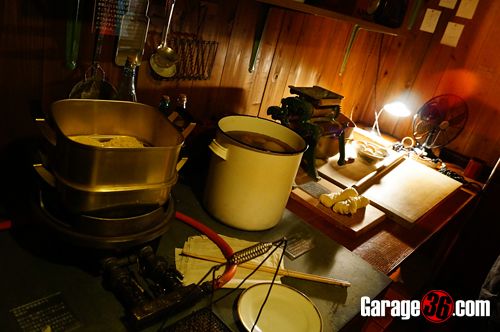 They had a replica of the shed where instant noodle was born. Sheds are cool.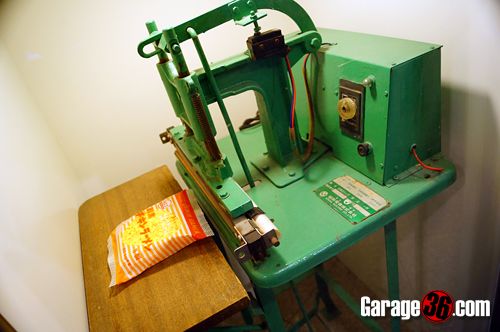 The original instant noodle.
Instant noodle vending machines.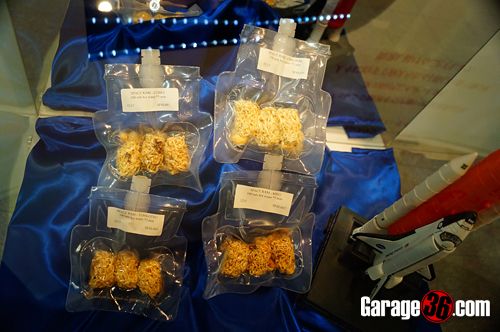 Instand noodles in space!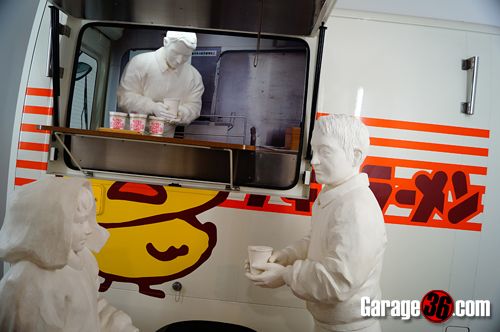 Instant noodle truck.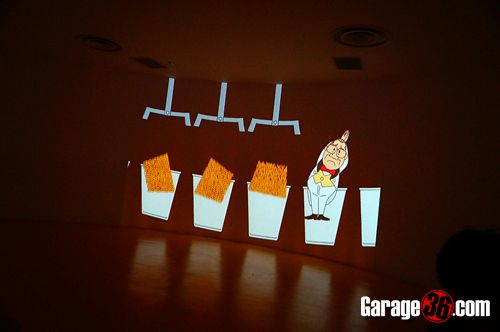 Here you can learn how the cup noodle came to be. (But it was in Japanese.)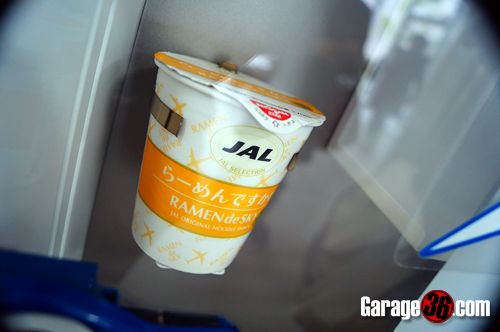 There was also a cafeteria area where you can buy instant noodles that are not sold in stores. Like those JAL mini cups.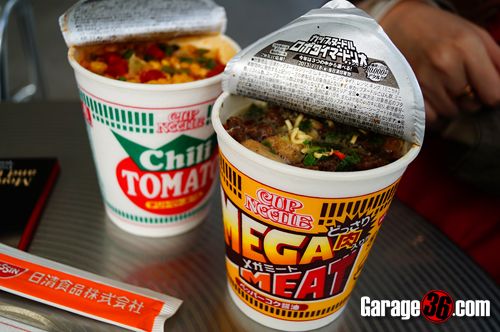 We were both hungry, so we bought one each. No prizes for guessing who bought what.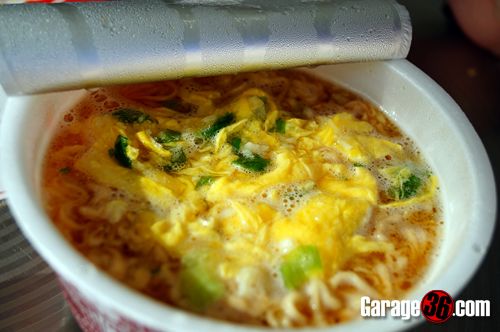 We were greedy, so we bought another one.
I had this drink... I thought it was milk, turned out be yogurt. Tasted... Strange...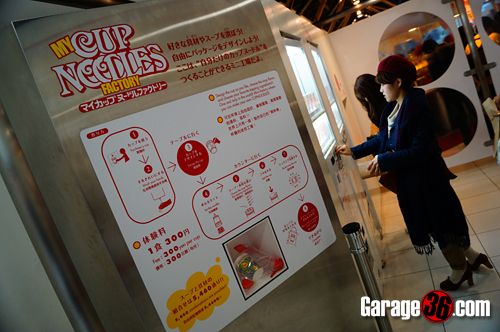 So after going through the small museum, here comes the fun bit. You get to make and create your very own custom Cup Noodle! First you buy an empty cup from a machine.
Then off you go to get it decorated...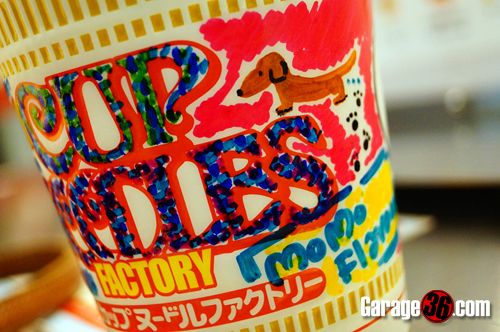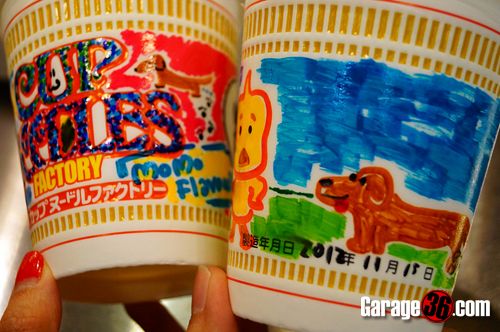 Our end result. Jamie drew a cute Momo. My chiro looked plain... :(
Anyway... After all the coloring, you hand the empty cup back to the staff who will pack in the instant noodles...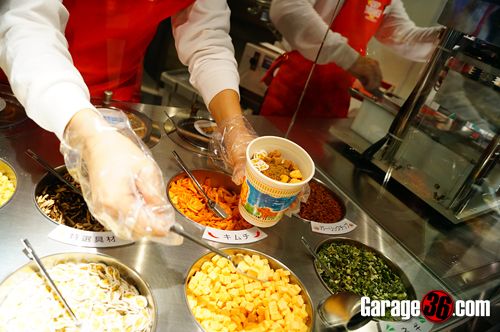 Choose up to 4 toppings and it will be sealed thereafter.
You get little inflatable bags to carry your instant noodles home with!
You can buy some memorabilia if you like. We didn't. After our little escapade into the suburbs, we headed back to the station and boarded a train back into Namba.
Some last minute shopping at Namba Walk. This shop had lots of doggy motifs in their window displays and ads.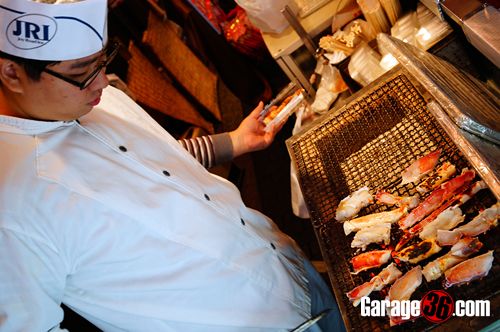 Back in DonDonBori, we decided to stop by the restaurant with the giant crab. Didn't really want to pay for the main event inside, we settled for some good old BBQ crab legs outside. It was still "takaii" though, 700Yens for 2-3bits of leg, but since it was our last night here, we had a pack each.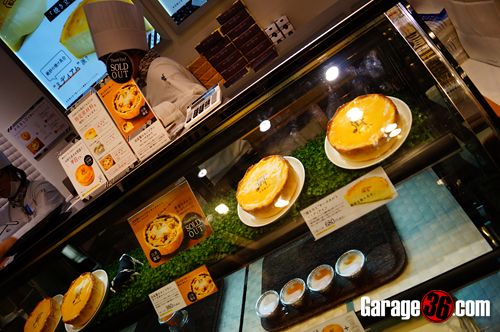 Bought a cheese tart to bring home to the folks.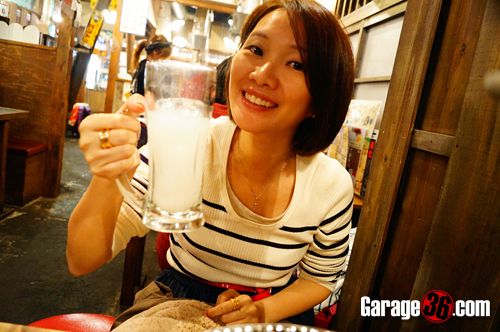 We stopped by a BBQ meat joint for dinner. It was superb! Probably the best dinner of the entire trip. Loved it. Beer taste especially good in the cold too!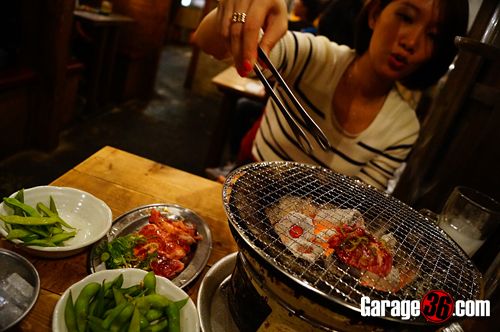 *Sizzle Sizzle*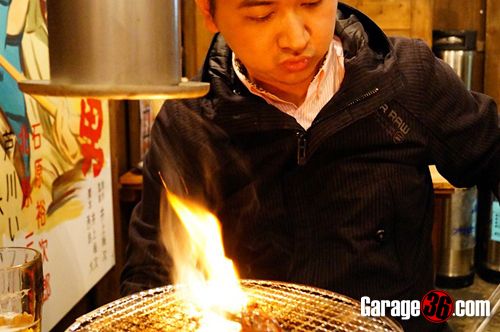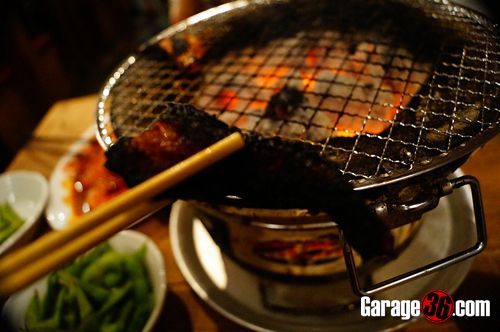 Jamie made me a burnt offering...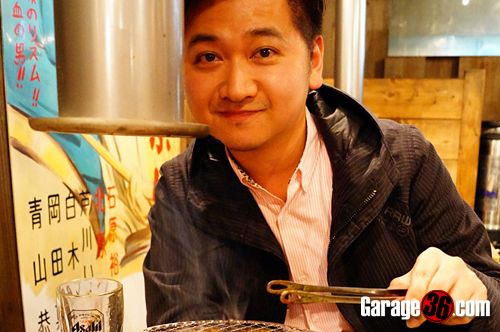 So i took over the sizzling.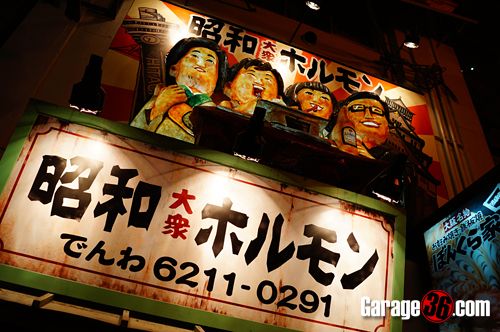 The restaurant had an interesting old school JDM decor.
>.<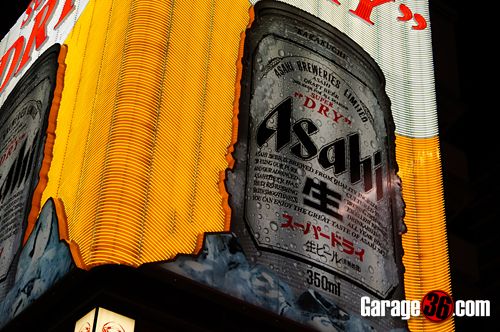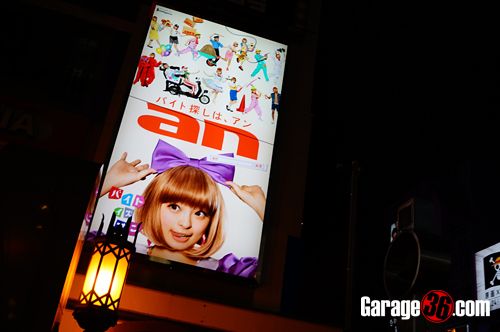 After dinner, we just basically strolled around the area...
Stopped by a busking band.
Looked at some last minute literature and headed back to our hotel soon after.
We had an early morning the next day as our flight leaves Japan at 10am. There was a doggy friendly sign outside the hotel. But i think Chiro and Momo don't qualify as guide dogs.
We grabbed a coffee each (and in my case, a choco croissant) from Saint Mark's Cafe (They have opened a branch in Vivocity in Singapore!) and boarded the train bound for Kansai airport. As the time difference wasn't too big between the more expensive Rap:t trains and the normal regular airport expresses, we took the coach option, saving quite a bit of Yens in the process.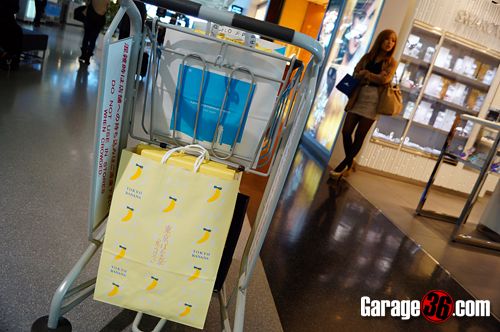 Lots of Tokyo Bananas later, it was time to board our ride back to Singapore.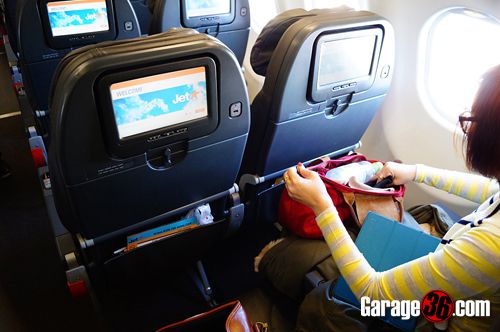 Unlike our flights into Japan, the Jetstar experience heading back into Singapore was actually quite nice. The plane was new(ish) and legroom is on par with the non-budget carries.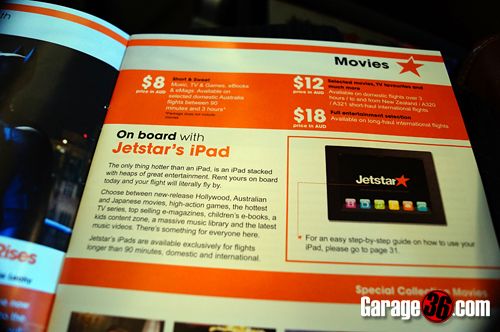 If you wanted to, you can pay to watch some movies. I just chilled out. On hindsight, i should have bought some food before boarding the plane. We were going to arrive in Singapore in the evening and with only a croissant in my tummy, i was HUNGRY! Poor Jamie only had coffee too.
Bye bye Japan!!!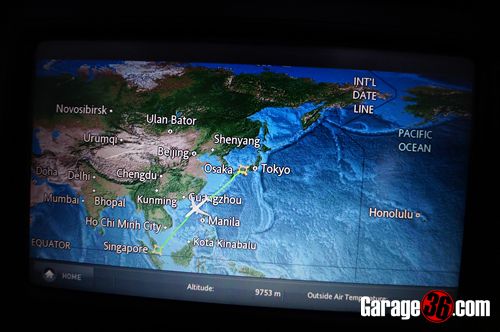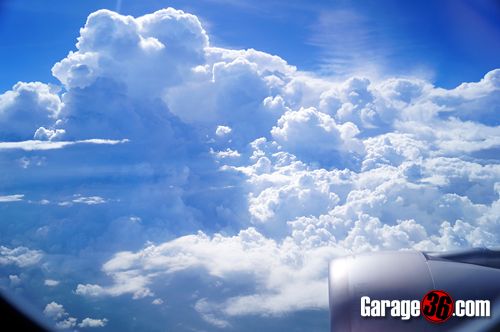 Some parting shots as we decended back to Singapore. Kansai was a blast. Hope to be back again one day...