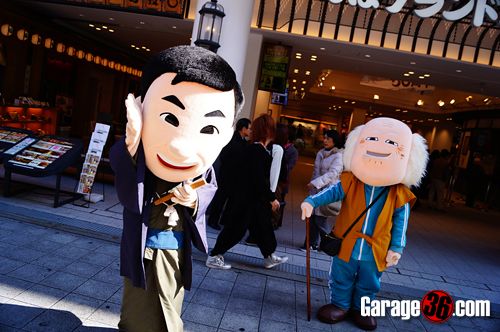 Since we had the time, we decided to stay in bed slightly longer today, only leaving the hotel around 1030am, passing by a comedy theater with these 2 mascots standing outside.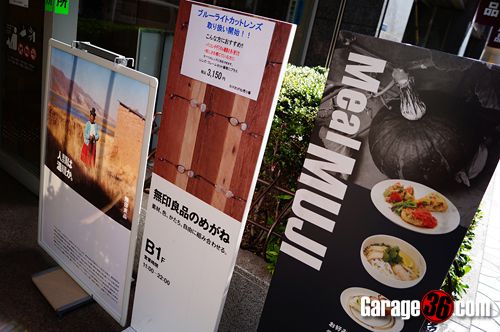 One of the places we had missed out on when in Tokyo was the Muji Cafe, so with one located not too far away from us, we paid them a visit.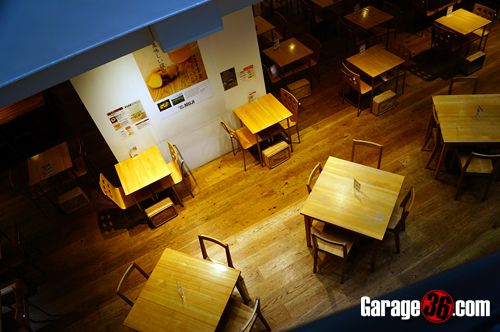 We arrived 5 minutes from opening so had to wait a short while. But once they opened, we headed down.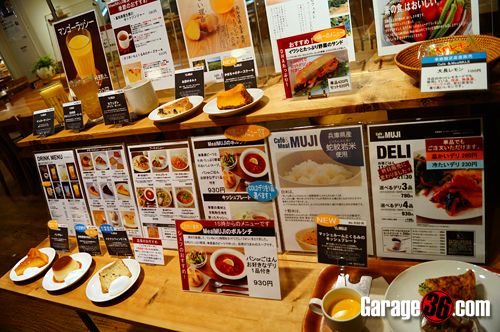 Can't really make out what it's saying.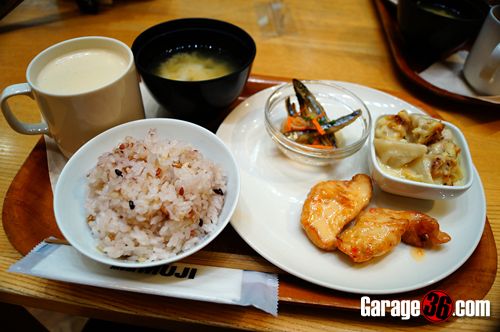 But basically you choose the food you want (you get 3 choices, or more if you paid extra). Then you choose if you'd like to have rice or bread with your meal.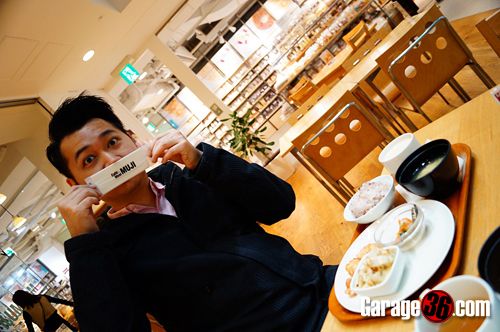 Jamie and i both had rice, even with rice, you choose either plain white, or flavored rice.
It was some healthy-ish organic-ish type of food, but i was hungry and the rice was tasty. It was also somewhat pricey, so i ate it all up.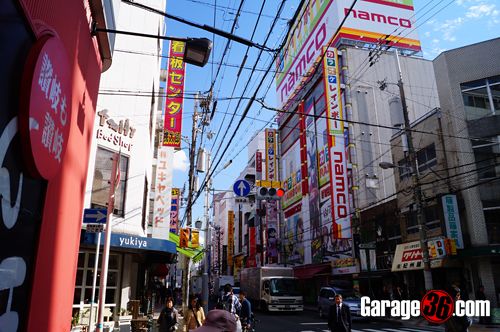 After our brunch, we headed towards DenDenTown! Not as awe-inspiring as i remembered on my first visit to Japan over 10 years ago. I think it has it's charm, but Akiba definitely has more variety on a much larger scale.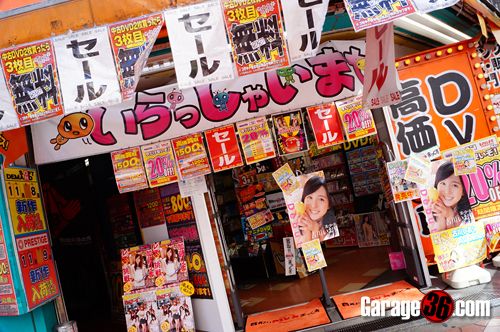 DenDenTown does have more smaller independent looking stores, so i reckon prices here are probably better than Akiba's. See anything you like?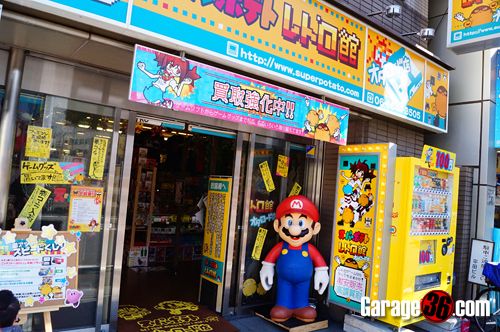 Super Potato!!! I was soooo tempted to spend a small fortune here, i even picked up a basket full on items, but after some contemplation, i decided to put them all back and run out of the store for the sake of my credit card.
We spotted this vintage Mazda pickup sitting inside a shop. It looked sweet and was in pretty good nick. There was also a "FOR SALE" sign on it. Singapore import laws and taxes be damned!
Miku pillow anyone?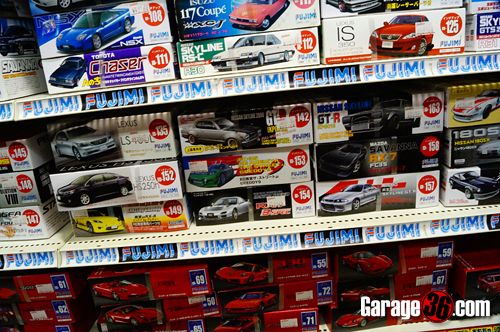 As always, my nemesis!!! Hobby car stores!!! GAH!!! These places are just horrible i tell ya... An endless pit that'll swallow your YENS and credit cards whole. This particular store was called JOSHIN.
I had to pick something up... So i grabbed the Carnival Phantasm Levin i didn't buy the last time when i was in Tokyo. I also had to make the painful decision between an E34 Alpina B10 and a 240Z. I took the Alpina. Maybe next time my Fairlady, maybe next time.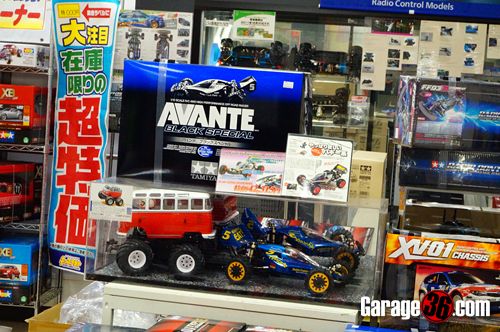 Inside JOSHIN, they also had an entire floor of TAMIYAs. I just had a look around and drooled... The Avante Black Special looked especially sweet. I recently saw these going for pretty much double the price on Ebay!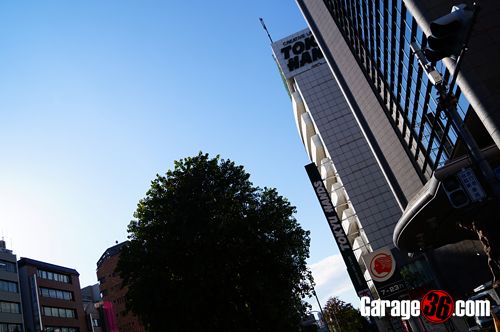 After getting my Otaku fix, we headed off to the Shinsaibashi branch of Tokyu Hands. To be honest, it's not too bad. But if you have visited the Shibuya or Shinjuku stores, this one kinda pales in comparison. We were actually slightly disappointed.
Nice bike. I was we could get simple bikes like these for the prices the Japanese pay. By the time these bikes reach our shores, their prices get jacked up so high, it becomes silly to buy em.
Not much pictures of shopping since well, there was nothing much to take. We headed towards Amerika-Mura and on the way back saw this cute PUMA billboard, having different takes on the PUMA logo.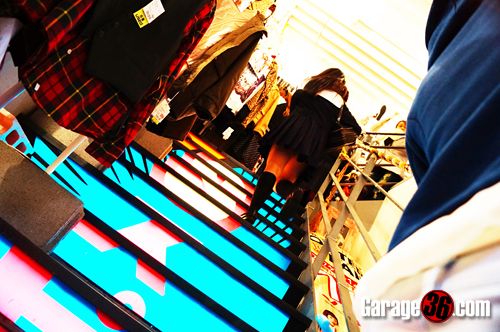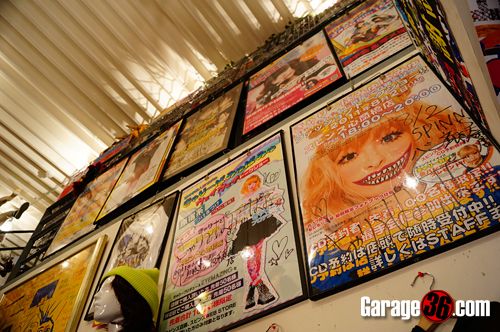 We found a store with lots of clothes and posters signed by Kyary Pamyu Pamyu!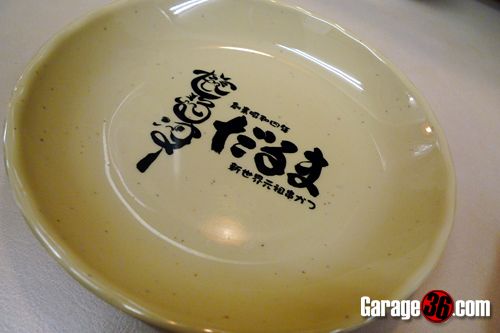 Something i wanted to try, the authentic Kushi-age joint, Daruma. Not quite the same as those sticks we fried ourselves, these were bigger and just as yummy.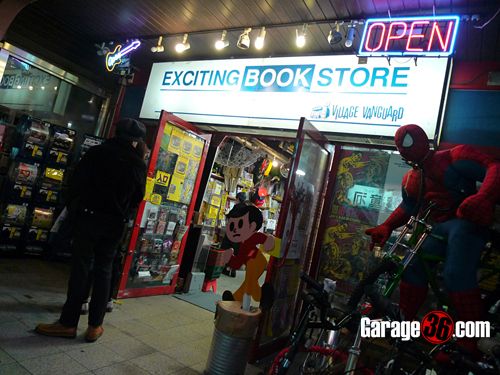 After dinner, i dragged Jamie over to Amerika-Mura once again to Village Vanguard. This was the first store i visited many many years ago and the first store i found the Garage Life Mook. Sadly, no luck this time! Time sure flies by quickly while you are on holiday huh? We had just ended of our last days in Kansai and tomorrow, we visit RWB! (& The Ramen Museum)