What an adrenaline fueled weekend it has been, with full-on smokey sideways action over at Formula Drift, the Canadian GP and of course, the legendary 24hrs or LeMans over in France. With non-stop racing action happening back to back, i instead, chose to go on a different route, heading up north into Malaysia with almost 600km's of road awaiting in front of me, on a warm and rather early Friday morning. Destination, Pangkor Laut, with Performance Motors as we "Escape The City".An event where BMW owners take a different approach to holidaying, taking their cars up for extended driving and bonding sessions.
My car for the trip? The new X3 with a stomping turbocharged 3litre in-line 6.
The route up to Pangkor would take us up and over Kuala Lumpur towards Lumut with various rest stops scheduled in between and with over 50 cars signed up, it was going to be one interesting sight. With all the X-series (and one 5-GT) being grouped together, you sort of got the feeling that blitzing the highways wasn't part of the agenda.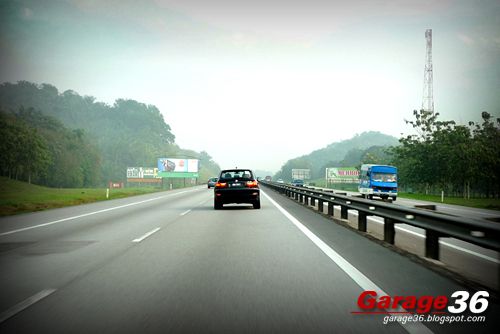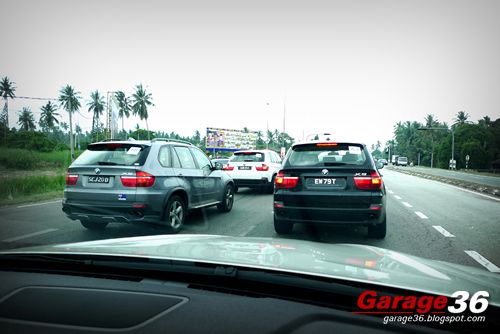 With safety and getting there in one piece being top priority, those lead-footed males in our group were probably not too pleased when we were the last to set off. Usually i am quite skeptical of these "driving" holidays, I've always thought there were made up of people who were not too comfortable with the idea of venturing up into a foreign land and were all too light-footed for my taste. I was quickly (pun-intended) proven wrong though. The drivers in my team, we made pretty good time and the X-cars ate up whatever asphalt thrown at them, smooth paved highways, broken, pitted, and pot-holed B-roads and the occasional gravel path, with some cheeky overtaking along the way.
When all other cars were slowing down for the uneven surfaces, the X-cars pounded the bumps into submission and rode on unruffled. When the roads opened up, our bigger engines sucked in more air and pumped out more power. When we needed to overtake, a commanding view of the road ahead gave us an unfair advantage over normal cars, and when the tight B-road corners came, a blockade of slow-moving traffic in front held us up. Pretty much making no difference to be in a sports sedan. Such is the reality of driving in real-life. One point I'd like to note is how well the drive leaders and sweepers kept everyone together and keeping the convoy tight. I've driven in numerous convoys and this is by far, the most synchronized of all. No doubt about it. No one was lost, no one was left behind, and gaps were few and far in-between. We all switched over to the left to give way and we were treated in kind by the locals when we were hauling up the highway.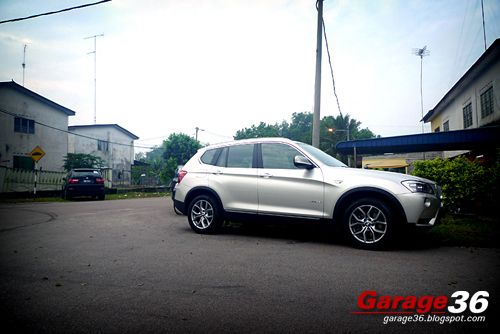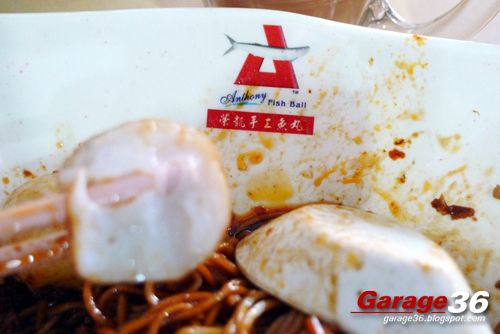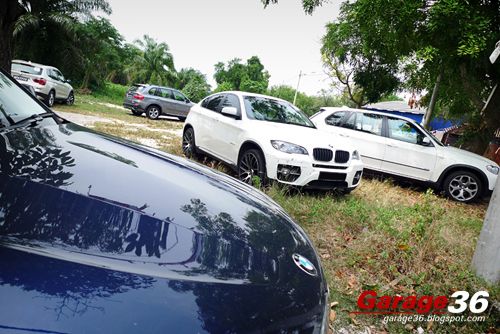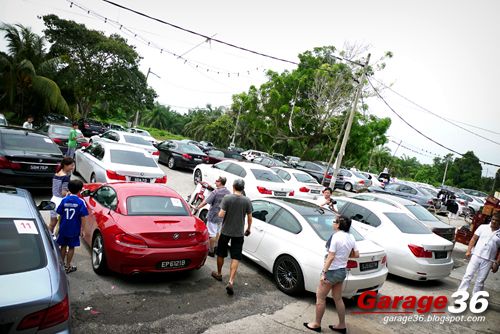 With rest stops and meals scheduled into our drives, we were all very much well fed. Yong Peng gave us fish-balls and Kuala Selangor provided us seafood. The SUV contingent soon set-off again towards the Ferry Terminal at Lumut, passing some lovely roads we would probably never venture into if not for this trip.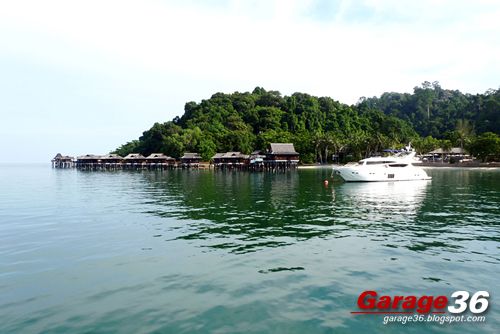 A cliched phrase to use now would be "Getting there is only half the fun", but to be honest, when i got there, (after a slow ferry ride over), i think the resort impressed me quite a bit more then our drive up. It is just lovely. Really really lovely. Privately-owned island lovely. (Unless your idea of the perfect holiday is a shopping trip in HongKong).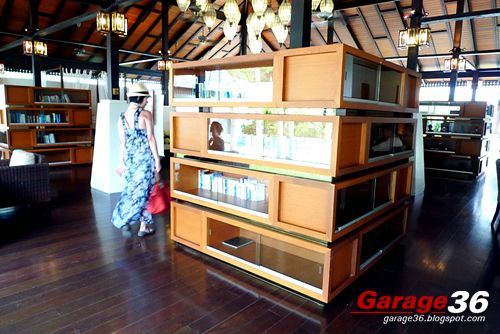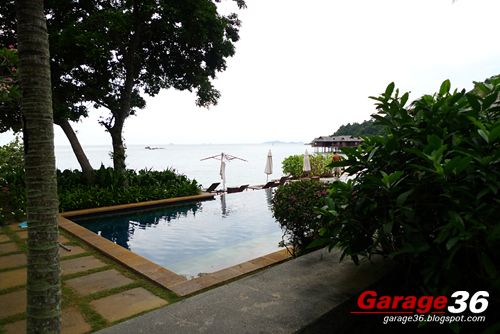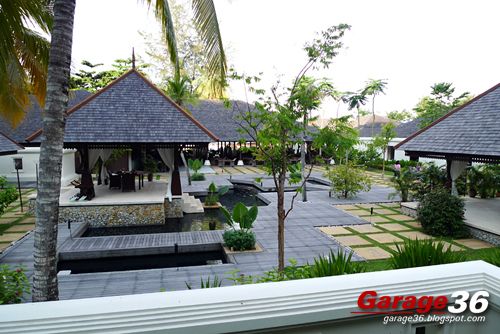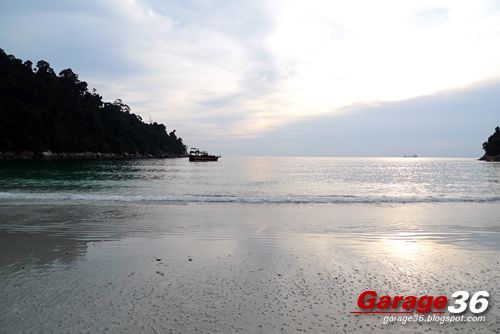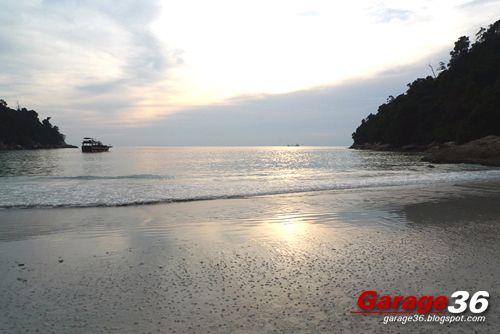 With emerald seas surrounding the beach, hornbills and peacocks greeting you when you wake up, it's just pristine. I can go on and on raving about how beautiful the resort is but you'll just have to experience it for yourself.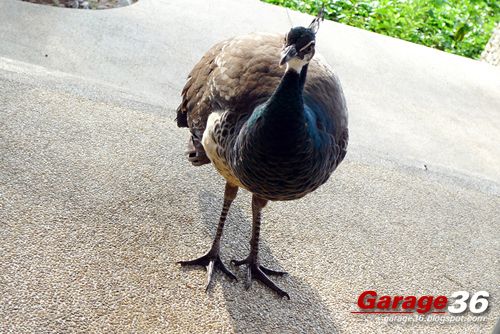 The sun was shining and we were all blessed with great weather throughout our stay. If there is one complaint, i have, it would probably be the length of the stay, how i wish we could have lingered on just another day. The beaches were lovely and the water was warm, what's there not to like? It was on the second night over dinner where you actually discover just how well friendships can form over long drives together. Swapping driving stories over food and or just some jolly good banter.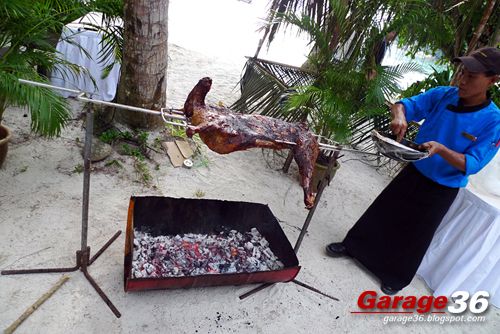 I would not have experienced this camaraderie myself had i not joined in the fun. There is just such a sense of kinship and togetherness amongst the participants and organizers, it can almost put a tear into your eye. As the night came to a close, some of us stayed on partying into the night, whilst others retreated into the comfort of our beautiful villas.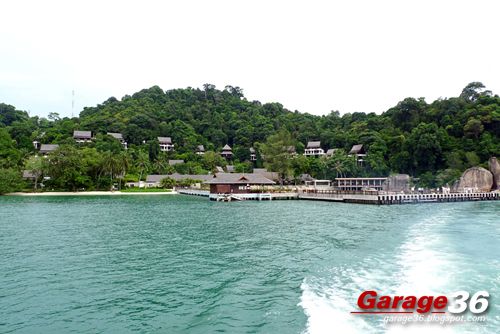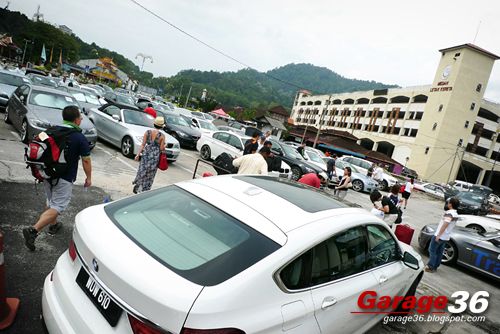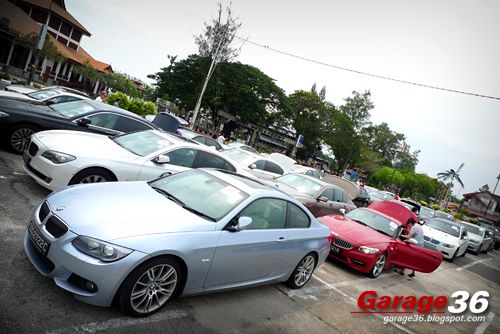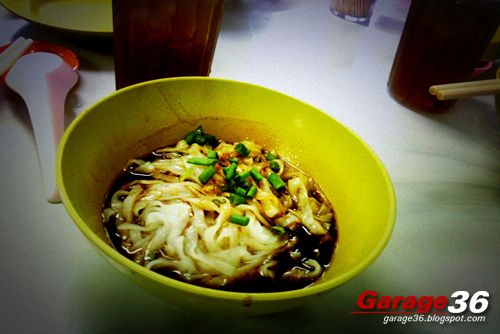 The last day would bring us up towards Ipoh for lunch before a long drive back to Singapore. Some made the decision to drive straight back, missing out on some really awesome Ipoh Hor-Fun. That stuff is simply delish. We also found our way to the famous "Tau Fu Fah" stall and packed away our desserts, well worth the queue. Stomachs and cars tanked up soon after, everyone back home.
Given another chance, would i do it again in the future? I will seriously consider it, if you are thinking of going for their future event, do give it a go. Slots get taken fast. My initial thoughts of the drive being a clinical and laid-back journey was proven wrong and the event itself wasn't as fuddy duddy as I'd thought, in fact, quite the opposite. It was a truly memorable experience. I made new friends, had a great (rather rapid) drive, ate alot of delicious food and stayed in one of the most beautiful resorts I have ever been to.
I can't think of a better way to spend a weekend, even with all the Fast & Furious races happening around the World. In MY world, there really is nothing better then lying down on a hammock by the beach or getting a relaxing massage next to the sea, just not having to think or worry about anything. With everything else sorted out by the wonderful people from Performance Motors and Wheels for Fun, i really didn't need to. In short, i had a great time.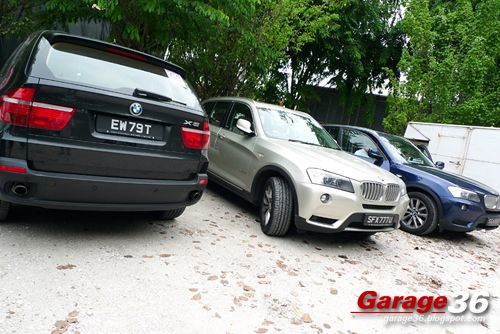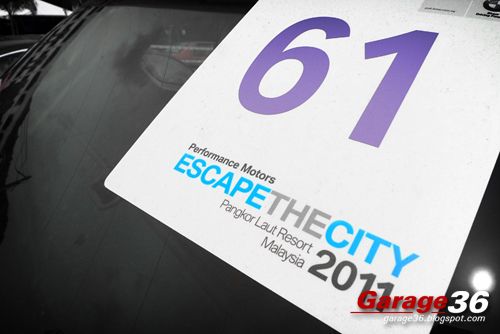 Big thanks to everyone at Performance Motors, Wheels For Fun, all the convoy leaders/sweepers, the death-defying photographer (in the death-defyingly driven 650i), our 3 BMW Motorrad chaperones and everyone involved.