By now we're pretty sure you've seen pics or even the video of the new MX-5's unveiling (
+Duran Duran!
). Not much point for me to post 'em here. So instead, here are 2 photoshopped versions of Mazda's latest baby!
Threw on some trick Watanabes and gave it a more purposeful stance.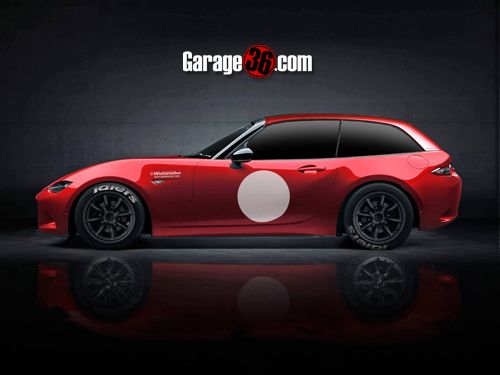 Or maybe the same treatment but grafting on a Z3M Coupe rear end to create a Shooting Brake?