Released alongside the i3, the BMW i Remote app (available for both iOS/Android) allows you to stay connected with your i3 even when it is safely parked away or charging up at one of the few charging stations around the island.
Once installed and paired up with your BMW i (password enabled), it keeps you informed of the battery / fuel level status of the vehicle and provides a real-time check on your car as it charges up. There are also tips and tutorials on hand for users to learn how to drive more efficiently. Taking it a step further in connectivity, the app also allows you to have some control over the car. Doors can be locked and unlocked, lights can be flickered and even the horn can be activated remotely.
A cool feature of the i Remote is also being able to start up the car's climate control system before you get into the car, which is pretty helpful if you're parked outside most of the time. Can't find your car? Use the GPS finder and it will instantly pull up a map showing where your car is located. If your car is sitting outside of GPS' range (or hiding underground), it will show the location where it last communicated with the satellites in the skies.
Need a charging station nearby? The app has got you covered with a list of charging pods pinned onto its map.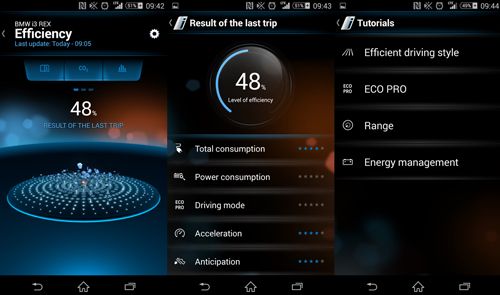 For those interested in data, the app also calculates how efficient you were on your previous journey. Easy to understand graphics show various aspects of your last drive and you can even see if you measure up with the community of i3 drivers.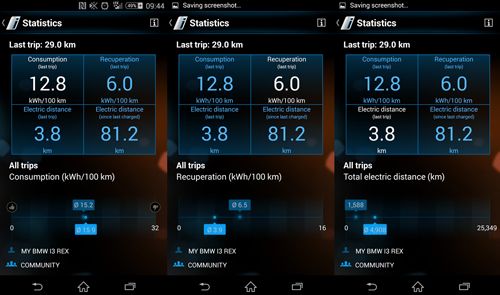 Like the i3, this app shows how everything around the car has been thoroughly thought over. It might be a small app, but it presents a glimpse of the future with with clever integration of technology between the car and mobile devices. Marty Mcfly's going to be impressed next year when he sees what BMW has built.