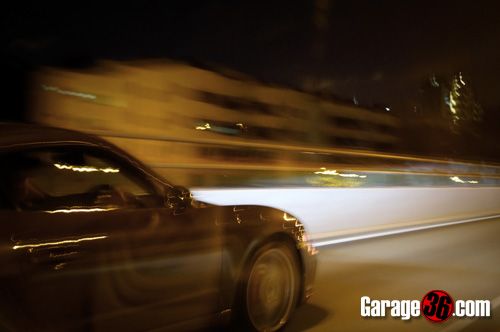 It was a public holiday over the weekend and as the party goers and late nite crowded began to make their journeys home, a small group of enthusiast banded together over an impromptu call to greet our Nation's birthday with the sound of wailing engines and trumpeting exhaust notes.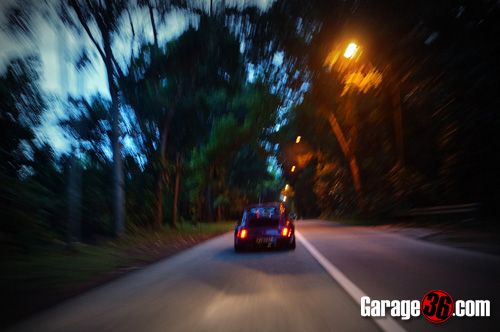 The call might have been last minute, but a lovely variety of cars joined in the early morning fun run.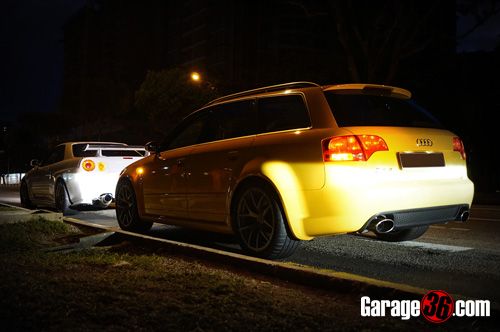 Do you like your power force-fed or delivered naturally?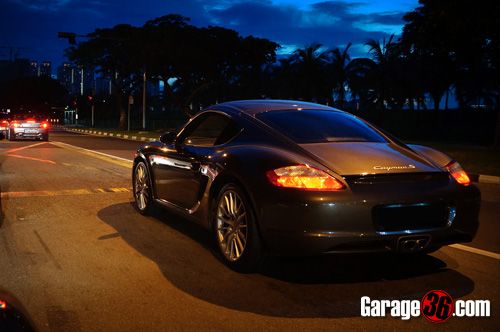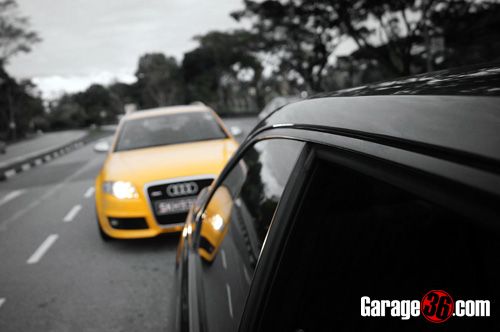 We probably had half the island's Saab population driving alongside. (Okay, okay, not half... But maybe, a quarter?)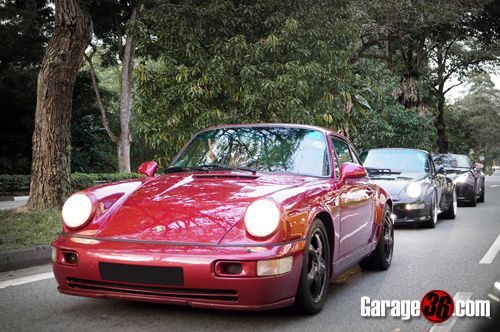 Black 993 behind popped out halfway into the drive, much like Blackbird from Wangan Midnight no?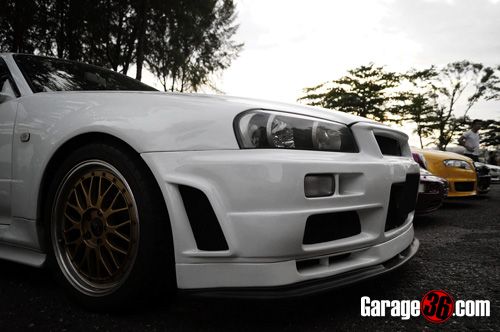 We all pulling into a small parking area towards the end of the drive and i took some pictures. Here are some of the cars whose owners dragged themselves up in the wee hours of a Saturday morning.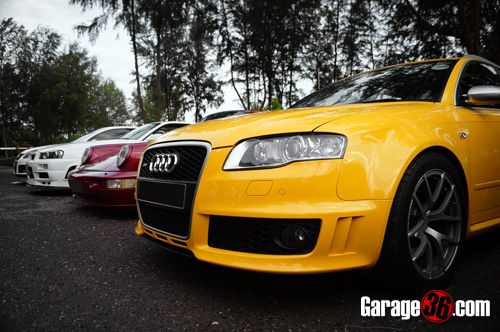 GTI, GT-T, 911, RS4.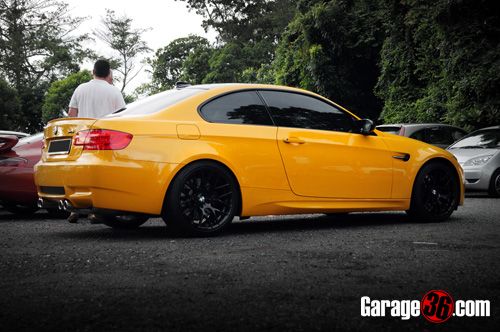 Yellow M3 had a Bumblebee sticker on it.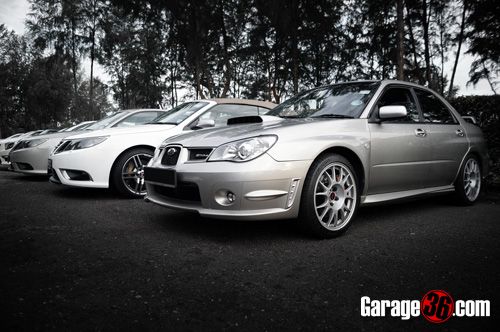 A limited edition Impreza WRX STi S204 sitting amongst the Saab sub-group. :P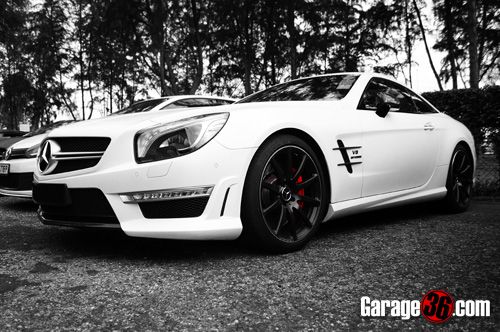 Big brute SL63 AMG.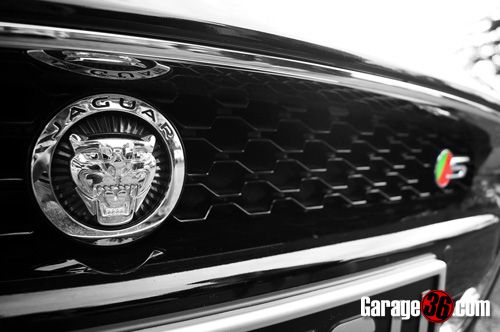 Jaaaaaaaaaaaaaaaaaaaag~
F-type sitting pretty next to the mysterious Blackbird.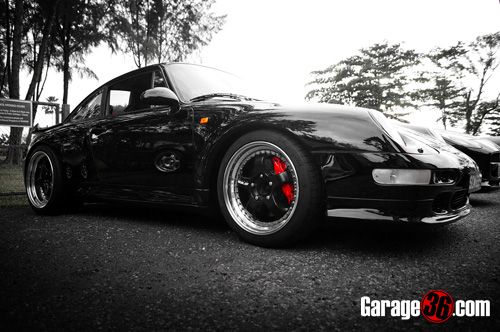 A closer look. So very clean, so very good looking.
Where the magic happens.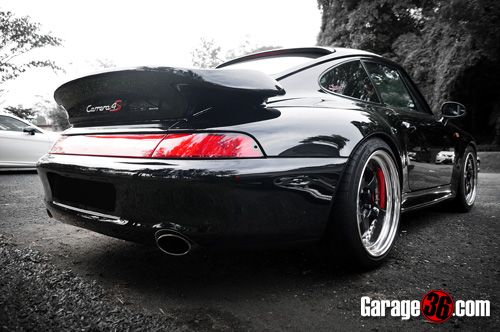 Custom spec Meisters sitting under that shapely curvaceous booty. Choice!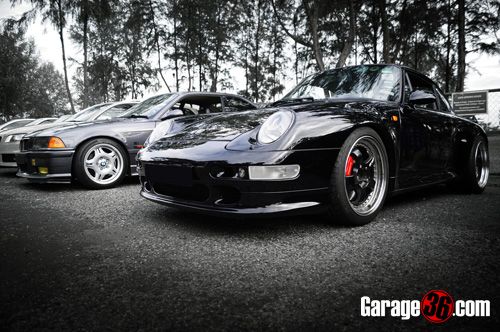 How to make my car really jelly.
Red S4 mixing up the Audi brigade.
Does it get more varied than this?
Soon it was time to head off and a few of us drove on to have breakfast. I left later but caught up with this cruising cat on the expressway.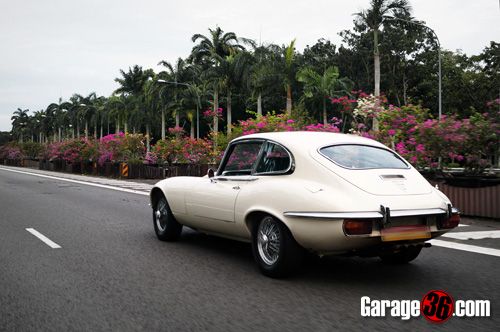 Shortly after this photo, the V12 went full song and dusted a taxi cab up ahead.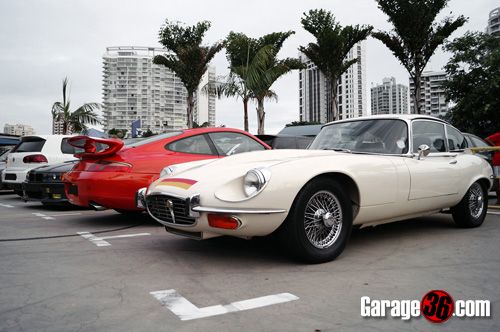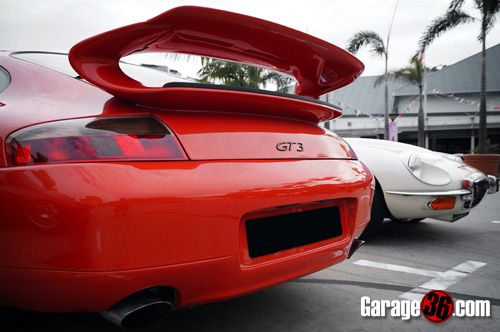 Some parting shots.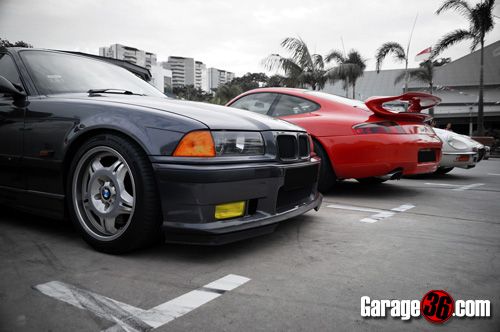 Sasha Grey in some esteemed company. Here's hoping there will be more invigorating morning drives in the not too distant future!