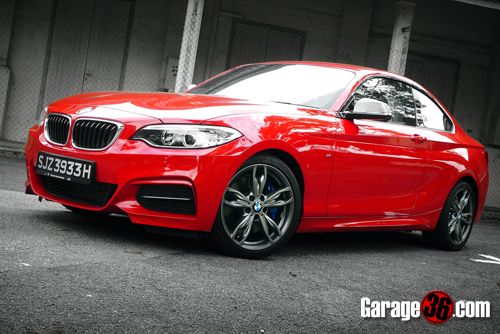 After reading and watching so many glowing reviews on the BMW M235i, we finally have the keys to the car in our pockets and our mitts on its squishy steering wheel. But first, let's dispense with the formalities, shall we?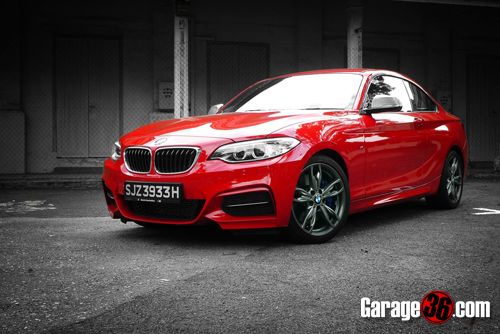 Does it have an M-diffential?
No it doesn't.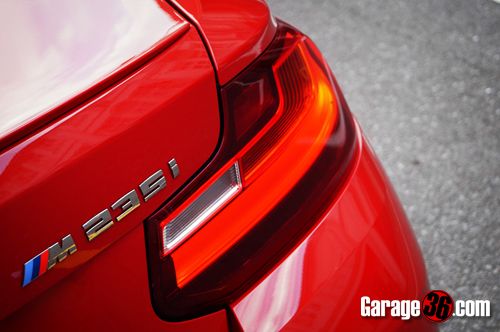 So it is not a proper full-blooded M-car?
Although there are prominent M-badges all around the car that might suggest otherwise, this is not the successor to the much loved and now much collectible BMW 1M. Think of BMW's M-performance line of cars like M-lites, much the same way Audi pitches their S cars against the RS models.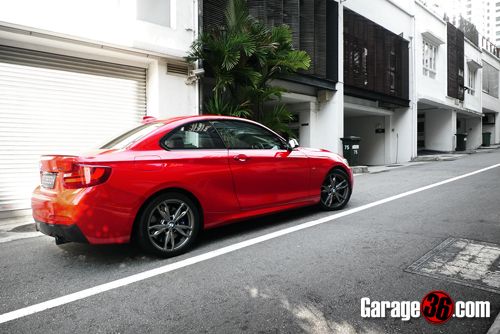 Is it any good then?
In short, it is good. Very good. So good in fact, you'd wonder what sort of hat-trick BMW will pull when they eventually unleash the 1M's true successor, the M2.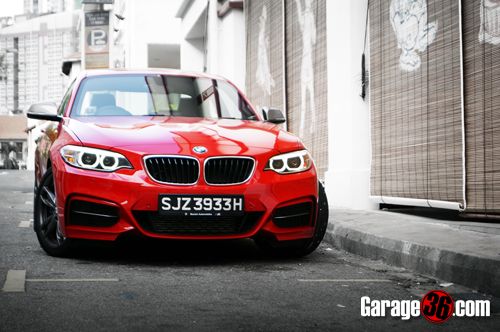 Aesthetically, the M235i shares much with the rest of the 2-Series cars and considering the base-model 2s are already attractively styled, this isn't a bad thing.
There are some differences which sets these cars apart, most notably the more aggressive looking front bumper encompassing larger air intakes and those gun-metal 18-inch wheels, which although modestly styled, do a much more convincing job of filling the wheel arches than the 17s on the base cars.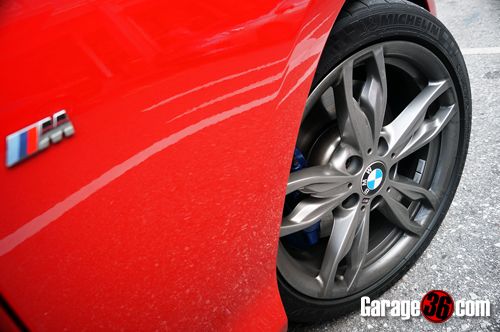 These changes might not sound like much but coupled with the lowered ride height, gives the car a much more purposely and a ready-to-pounce stance. Transforming the already youthful and sporty 2-Series into a more serious and purposeful design.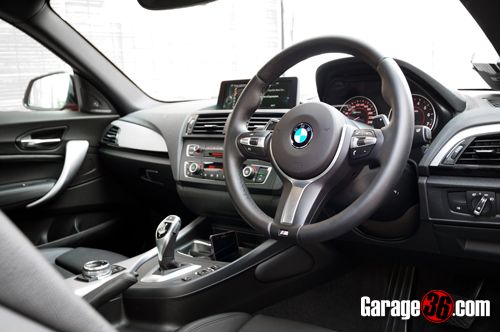 Inside, there aren't many tell-tale signs that you're in something other than a "normal" 2-Series coupe. Other than the carbon-print aluminum trim and some additional bits of switchgear, everything will look very familiar to drivers of the 1 and 2-series cars. The controls all fall into place and ergonomics are top-notch.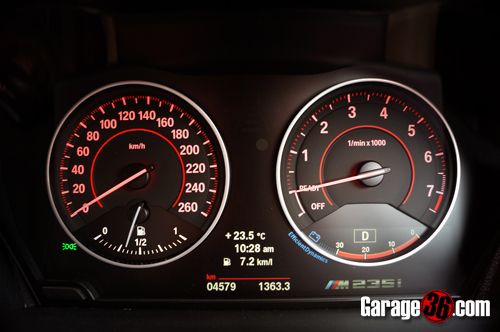 Starting up the car does give you a hint that this is no ordinary 2-Series as the digital display below the instrumentation showcases a prominent M235i logo.
Nestled behind the generous front intakes sits BMW's venerable N55 engine. All 3 liters of smooth inline 6 force fed power.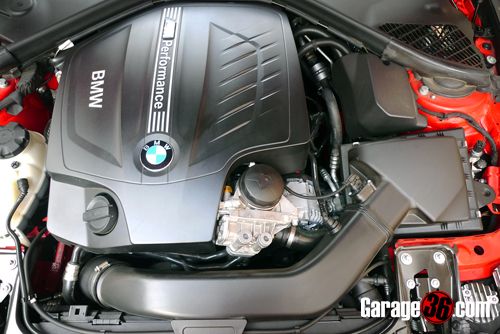 With the addition of an enforced crankshaft, revised engine mapping, and an improved cooling system. This power plant in factory tune pumps out 326 horses and 450Nm of torque. More than enough to shuffle this M-lite from stop to 100km/h in 4.8 seconds.
Numbers and figures of course mean nothing if the driving experience just doesn't "feel" right and that brings to point the M235i's trump card. The way it feels.
The M235i carries over the same electric power steering system from the excellent M135i and although it might seem a little vague when driving around town and in traffic, it livens up to just the right amount when you are game for an "enthusiastic" run on the roads on your choice. Turn in is direct, sharp and it's weight loads up nicely into bends.
Although the M235i is equipped with BMW's Adaptive M Suspension, it is a system that has also been specially tweaked by the M-Division. Which means, even if you were to equip a 220i with Adaptive M Suspension, it's a different system than in this car. Sharing everything except some trick electronic valves on the dampers of the M235i, which help it stick even better to the road and react better, as well as providing a smoother and less bumpy ride. This is something unique that you can only get on the M235i. Drive it right and under steer becomes nothing but a figment of your imagination.
The car reacts beautifully diving into bends with the 4-piston brakes working very well at scrubbing off speed. The gearbox and engine egging you on with each blip on the downshifts, urging you to get on the power earlier and earlier and when you finally give it some juice as you unlock the steering wheel, the rear end squats and squirms before hooking up and blasting you off to dispatch another bend.
Coupled with it's relatively small footprint, this car just dances in the b-roads and puts a giant grin on your face. Very addictive, but at the cost of multiple trips to the gas station due to it's somewhat small petrol tank.
In and around town, the M235i displays decent road manners and allows for a comfortable cruise when "comfort" mode is selected. Big bumps and very rough roads might slightly unsettle the car but this is to be expected in cars of this size. Overall, it does a good job sheathing it's playful nature to most observers.
Boot space is decent for a car of this size and will probably swallow up most things you'll need for a weekend or a day-trip. Rear seats fold down to increase luggage load but long trips to Ikea at not advised.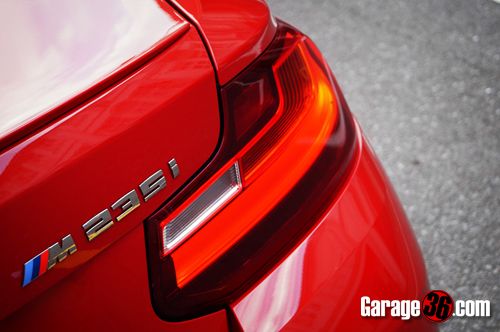 Overall, although there might be some nit-picks on the practical aspects of the car, this really is one of BMW's modern gems rolled into a compact chassis that suits our local roads perfectly. It sounds good, looks great and offers a really fantastic drive. To experience the M235i, just go for a test drive at Munich Automobiles.