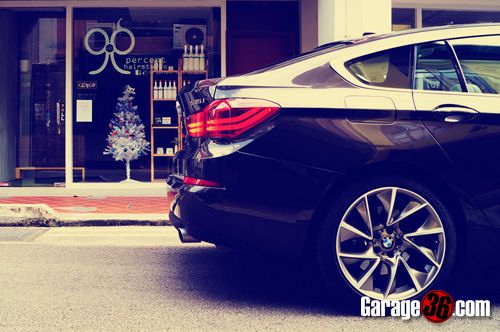 There are some cars you instantly fall in love with the moment you set your eyes on, there are some cars which just ooze pizzazz and there are some cars you know will be great the moment you get into the driver's seat. The BMW 535i Gran Turismo (henceforth to be referred to as, the 5GT), is definitely, not one of those. What exactly
IS
the 5GT? Hopefully by the end of this write-up, we can have a better understanding.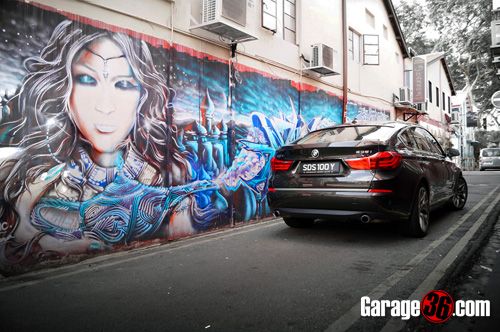 In theory, by its namesake, the "5" in 5GT, denotes another variation of the 5 Series, and GT, short for "Gran Turismo", or "Grand Touring" which our friendly wiki says is "usually a high-performance luxury automobile designed for long-distance driving". In most instances, the thought of a GT car conjures up images of sleek and swoopy low-slung sports cars. A low-slung sports car this is not. Oh dear, the start of an identity crisis?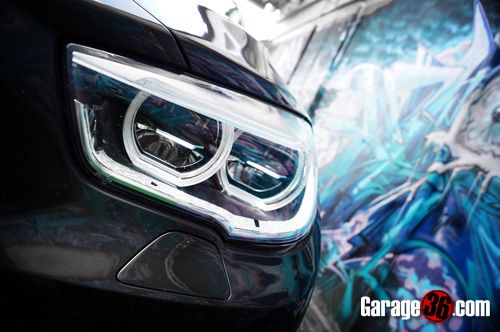 The revised model we have with us has undergone a very light "face lift", so light in fact, that you'd be hard pressed to tell the difference. A new bumper and revised headlights seem to be pretty much it.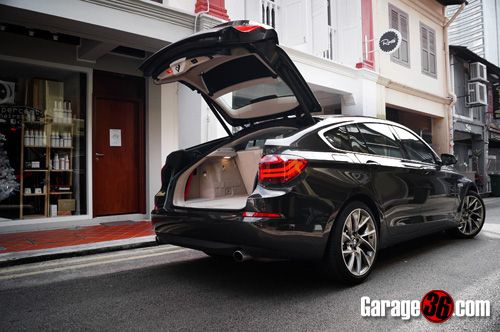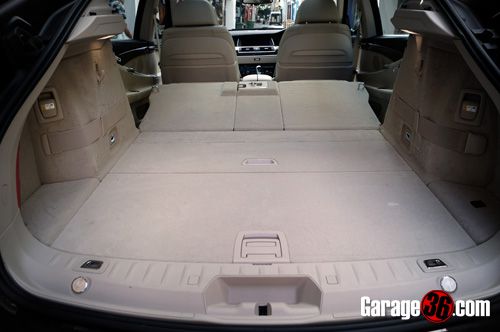 Where they have managed to do more though, is (through some clever rearranging of the interior bits) increase the internal boot space up to 500 liters. Which is pretty massive, but of course, this is a pretty big car. Case in point, the (lovely looking) 20s fitted on the test car doesn't look anywhere out of place at all.
Sliding behind the wheel of the car after opening the always cool frameless windowed doors. The fact that BMW seemed to have focused more effort tweaking the insides rather than the exterior, does somewhat elude to what this car is about.
The interior is vast and visibility is more than excellent thanks to the generous amount of glasshouse space and chunky side mirrors. That rather tall and strange roofline also translates into lots of headroom. With the panoramic sunroof and lovely cream leather upholstery fitted on our car just adding to the airy nature of the interior. With the legroom of a 7-Series and the headroom of an X5, the rear seats are probably the best places to be in the 5GT.
All models come standard with a 40/20/40 split seat with a nice fold-down centre console but if you are feeling spiffy, there's an option for individual rear seats with a fixed centre console. This reduces rear seating space by one, but gains you electric seat adjustments for that business-class on the road feel. Plenty of luxury here for the discerning long distance "Grand Tourer".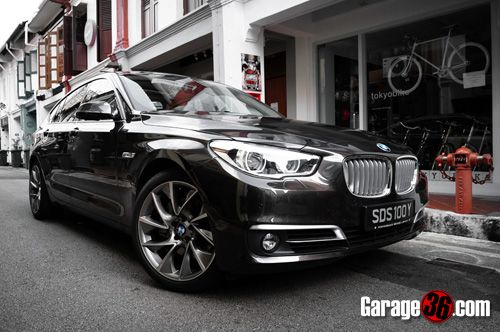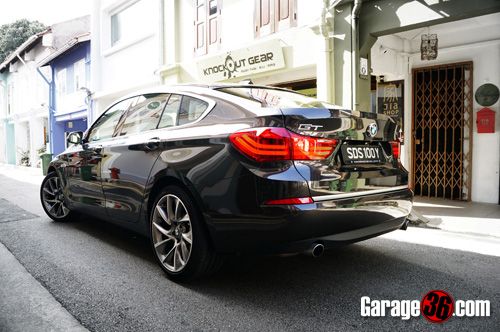 Speaking of "on the road", our 535i GT's 3litre Twin-Power Turbo'd motor puts out a respectable 306 ponies and pumps out a healthy 400Nm of torque. 0-100 happens in just over 6 seconds but in reality, with 2 tonnes to hustle, never really feels that fast. Most times, the 5GT would probably not be left behind at the lights mind you, but it never feels "rushed". "Brisk" is a more appropriate word i reckon. Again, you can select from a small selection of drive modes depending on how you like your journeys served up. Eco-pro, Comfort+, Comfort, Sport and Sport+. Toggling between these drive modes also change the way information is presented on the very cool digital speedometer, (ala LFA). I found the best was to leave the car in either Comfort+ or Comfort, which I think also helps to dampen any ride imperfections the 20s might throw up. Sport and Sport+ just doesn't suit the character of the car, 400Nm or not. It's probably safe to say most owners will not be using this car on the tracks anytime soon, so I think it's safe to leave the Sport mode buttons for other cars. In either of the Comfort modes, I would happily use the 5GT to cross countries all day long. So, high performance? Depends on your angle. Long distance tourer? For sure.
I had a good couple of days to spend with the 5GT and to be honest, I really wanted to hate on it. I even left the car in the car park for a few hours and totally forgot what color it was. The best I could think of when describing how it looks is, aesthetically challenged, there is no denying it is no supermodel. But, after overcoming my superficial insecurities, the more I spent time behind the wheel, the more I liked it. (Aesthetics aside) It is actually a really good car. The spacious interior is such a nice place to be, it drives well and it is very comfortable. If ever there was a BMW built with the occupants comfort as a high priority, this might well be one.
This car does somehow suffer from an identity crisis, but not in the conventional way. What it does suffer from, is a slight identity crisis brought upon by the marketing department. They call it a 5-Series, but the 5GT actually has the chassis underpinnings and suspension bits from a 7, they even share the same wheelbase. Which should in theory, make it more of a 7-Series Hatchback than a extension of the 5's family tree. An idea I'm sure the folks marketing 7s might not really appreciate of course.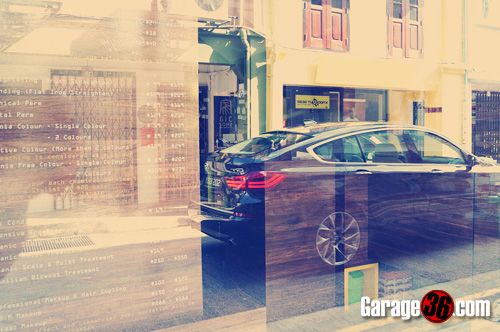 So if you are the sort of person who values substance over style and appreciates what goes on, on the inside more than on the surface. Or if you are someone who wants to sample the luxury of a 7 without attracting too many envious stares in the office car park, here's an option for you.