Following up on the previous post of the cars which made their way down from Japan, we now have probably the most nondescript looking car that was brought down. It might not look like it, but this "Mugen RR Advanced Concept" is a very rare machine indeed. A one-off creation from Honda's in house tuners, Mugen.
Full of (probably really expensive) Mugen parts, the real appeal of the RR Advanced is, you guess it, all body panels have been replaced by parts made out of CF. Keeping the weight on the down low, and the expenses on the high up. I'm sure Honda fans wouldn't mind having one in their garage though.
Another Honda, but this time from Spoon. Built to celebrate Spoon's 20 years of race entries, this NSX-R GT was shortly after, entered in the Macau GP. A race car through and through, this NSX has had it's internals fully worked over and it's weight reduced to 980 kilos. Here's a video of the NSX-R GT's Macau outing.
Another heavy hitter but this time off the tracks and onto the streets. The warriors of the wangan, Abflug brought out a GTR with their signature wild aero.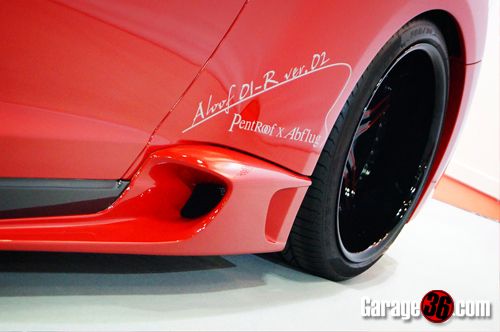 Although not as radical as their 90's creations, this GTR still looked tough and battle ready.
Speaking of aero, you can't mention aerokits without the name Varis popping out. Also bringing along a GTR.
Those race inspired slats behind the front wheels are apparently catching on as the new "in" thing. Do you like it?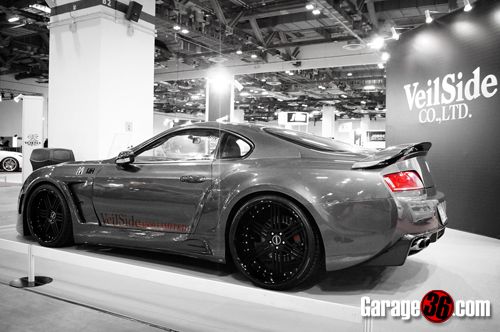 It's quite strange to see Veilside having such a small display area, especially if you have seen their stands over in Japan. Shown in pretty much all corners of the internets, no prizes for guessing the base car beneath the extensive bodywork of the Veilside 4509.
An odd but still welcomed addition to the show is RK Design's Corvette. Odd because well, there's no chance a street legal Corvette will ever be running on our roads which makes totally zero commercial value for bringing it over. But welcomed because there really is no harm for us to look at a ZR1 right?