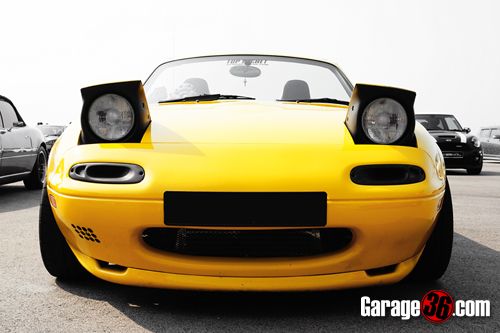 One of the things i've always wanted to see happen to our small local automotive community had finally come to fruition this afternoon. A mega meet of sorts with no barriers to entry, regardless of marque, style or purpose. A spot would be reserved for you as long as you had the drive to participate.
While most of the cars present were of the JDM variety, a strong showing of VWs, MINIs and a handful of BMWs kept the Euro flame alive. Perhaps if another meet happens again in the future, we should put together a BMW.SG crew? Enough from me now, let's dive straight into the pics!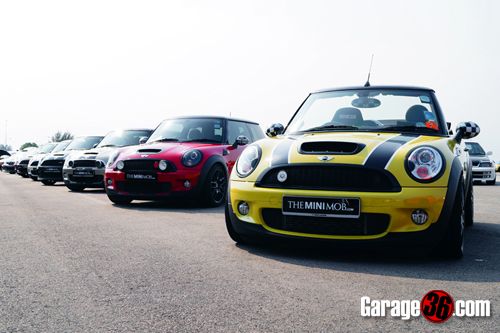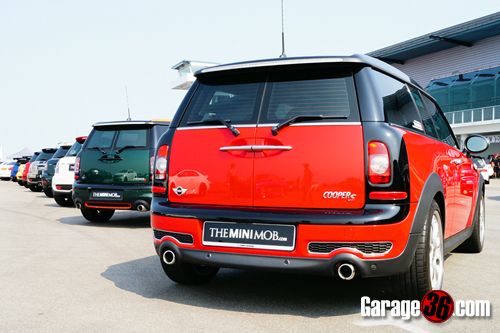 As mentioned above, here's the bevy of MINIs from the local MINI enthusiast group, MINImob.
...and THAT's how they roll!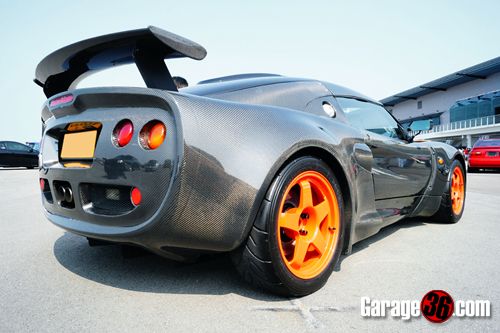 This stunning 1st generation Exige came decked out with a full-on CF body.
It had a mighty potent powerplant inside as well.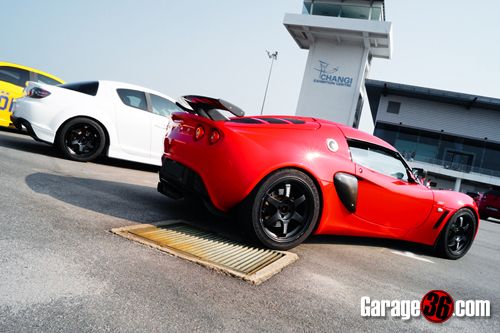 There were a couple of other Elises and Exiges running around.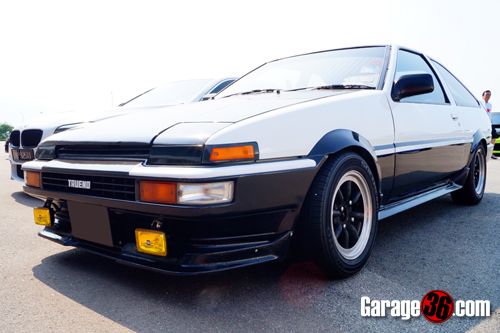 Insert "Initial-D" comment here.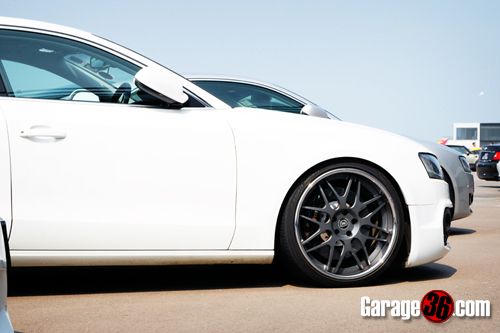 There were a few Audis present as well, not many from the 3-pointed star but i think this AMG makes up for the numbers.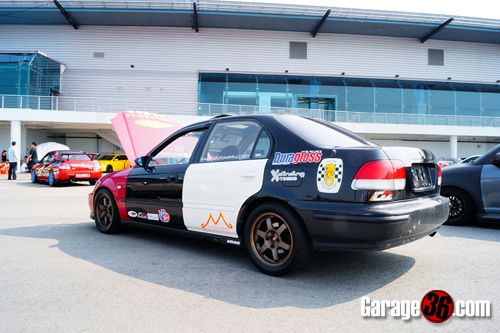 Some cars were less "showy", but this definitely looked more purposeful then any showcar.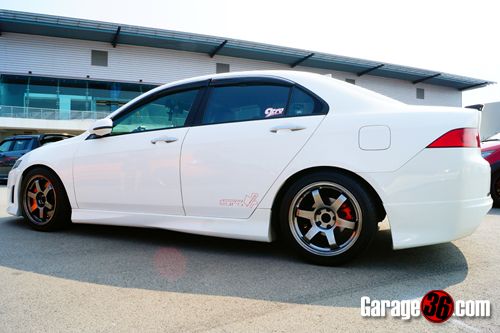 An interesting Thai plate on this Euro R.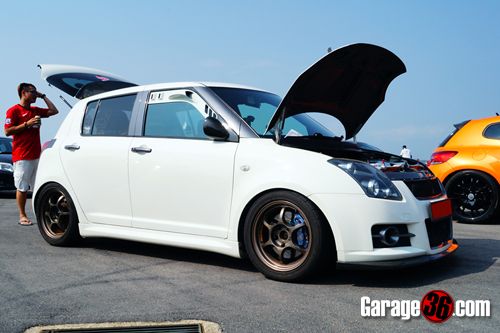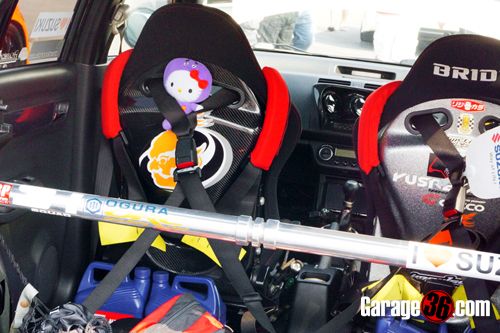 Kitty-chan inside this swift! I guess that's Kitty's racesuit.
Kitty-chan's Swift looked like it was ready to hit the track!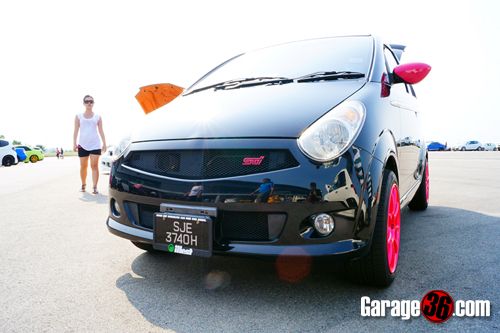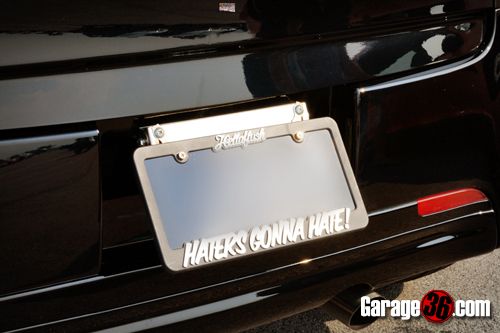 There were a number of detractors for this meet and this plate holder on an R2 says it all. Come-on guys, if you want the local car scene to florish, get your asses off your chairs and join in! Or at least, stop putting down local events and meets! It's not helping!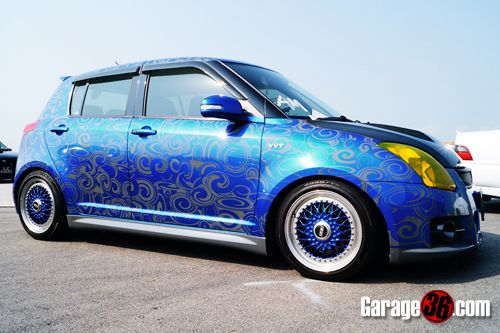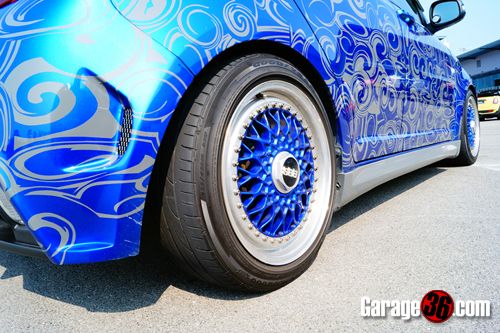 Another Swift, this time running on a set of lovely choice BBS wheels.
A Swift again!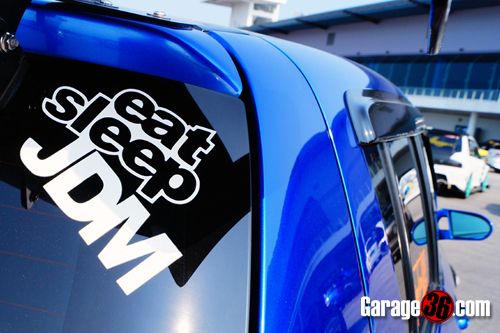 Word.
Awesome looking Meisters on this GD!
Two of a kind...
Another Scooby, this time, stealthed out.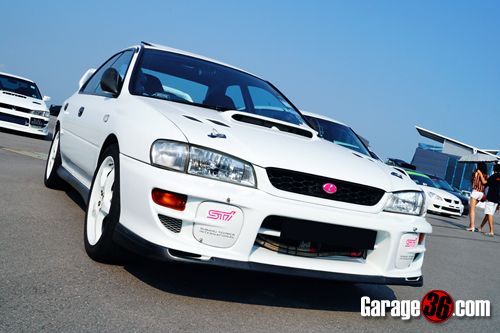 Don't see many of these around anymore. Can't beat the originals.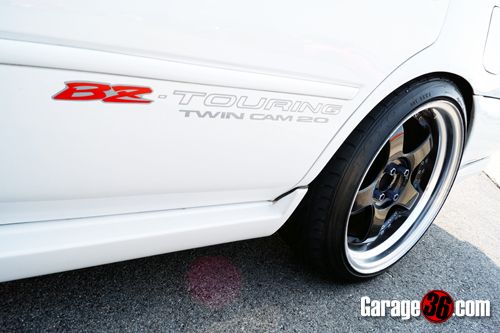 Speaking of modern classics, how about this "BZ Touring" Corolla?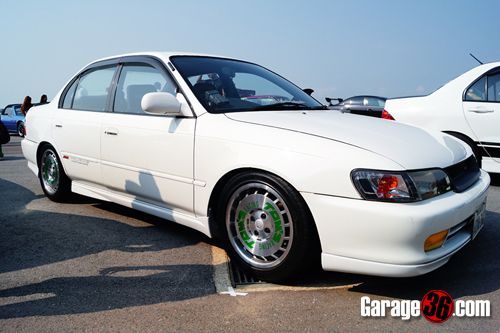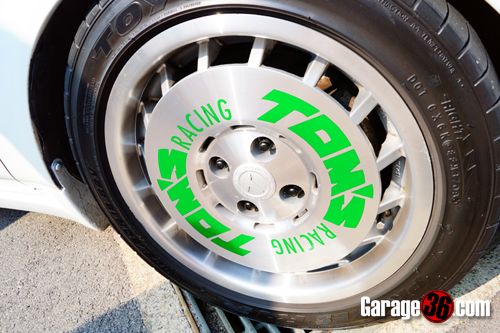 Or this rather mundain looking 7th Gen? Until you spot those rare TOM'S wheels!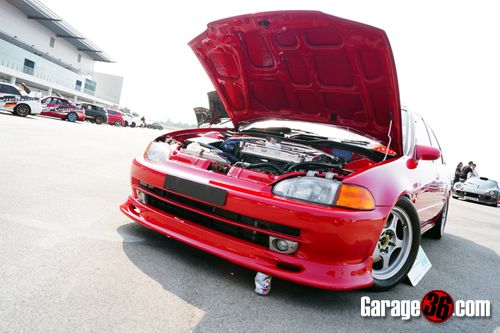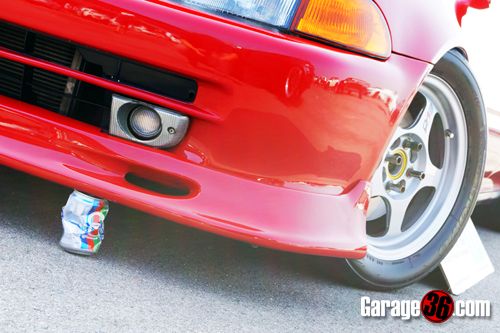 Nice touch with the crushed can!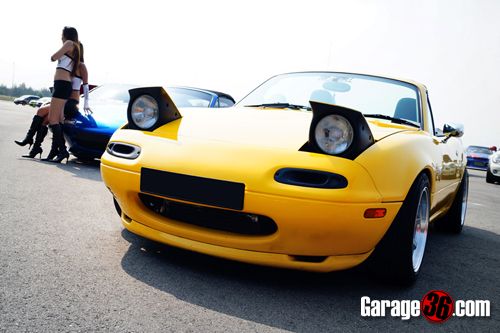 Whatcha lookin at brua?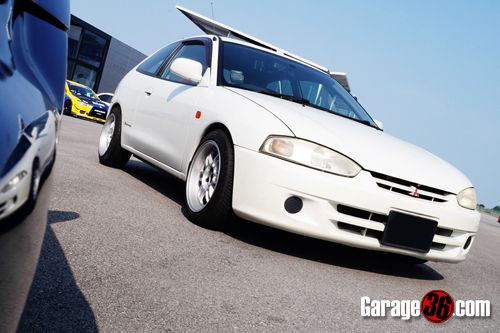 I have NEVER seen this running around locally ever! The last Colt/Mirage before it became the box-ed shape compact we know of today.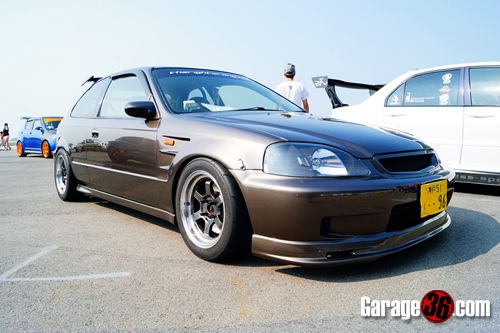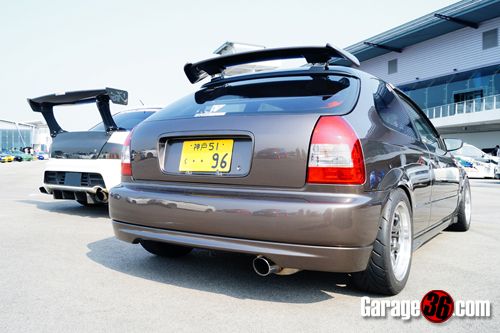 Kaido racer anyone?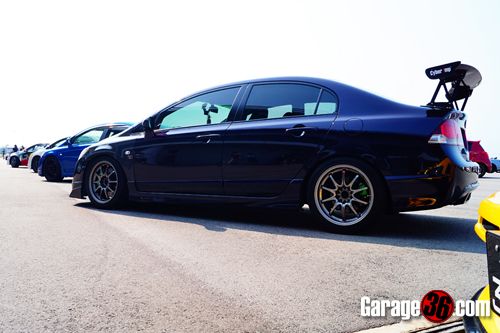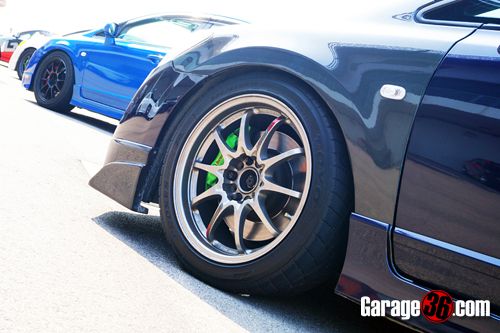 Plenty of FD2Rs for the Honda fans.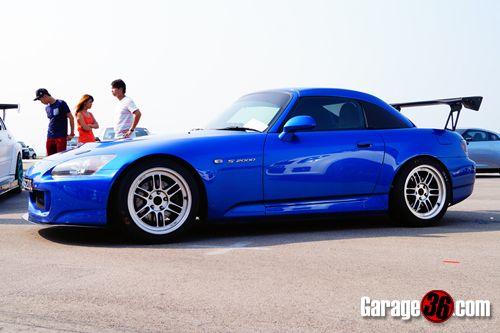 This S2000 was one of my personal favourites though, love the hardtop and RPF1s.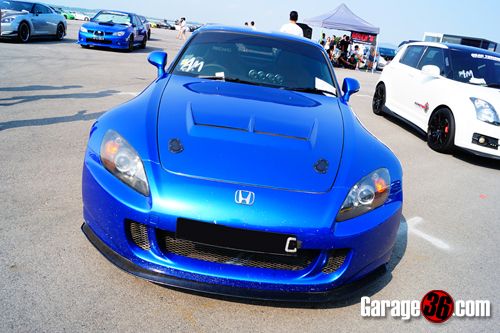 Perfect, just perfect.
Looks like she's an S2000 fan too! Checkin out that engine right?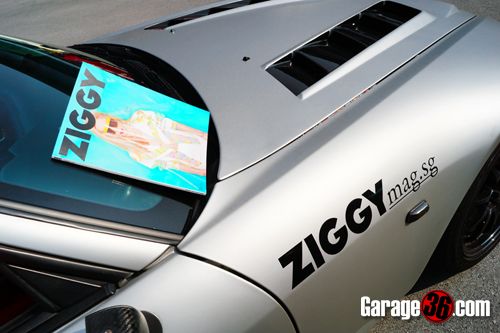 Swag from an S2k owner.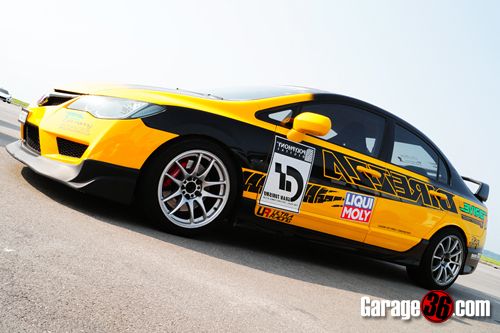 Enjoy Honda on the road, on the track or...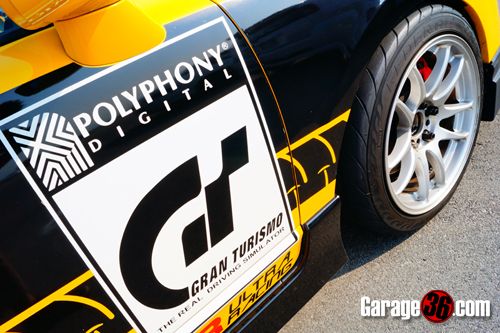 ...in your favourite game!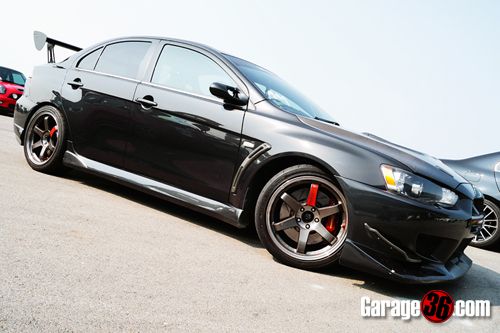 EVOs had a pretty strong showing.
Nice wheels brua!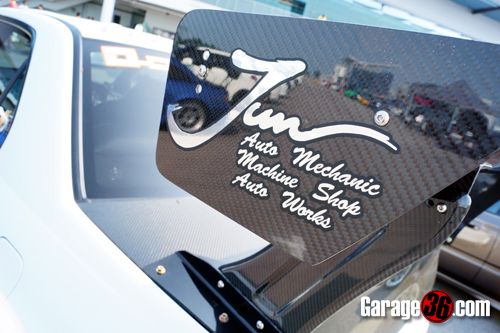 JUN never fails to inspire.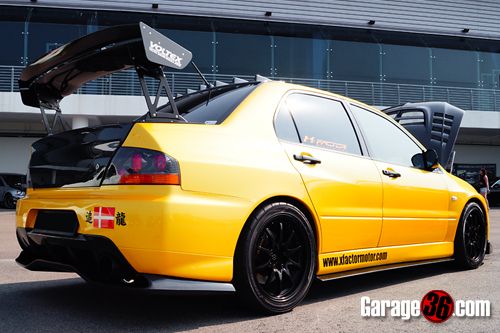 I love how yellow and red just pops in photographs.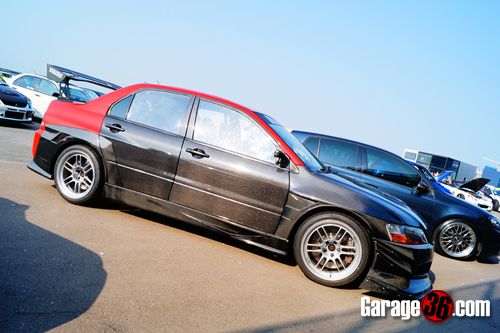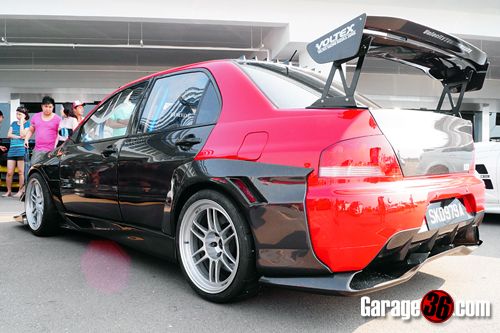 Time attacku?
EVO X sitting pretty next to an R35.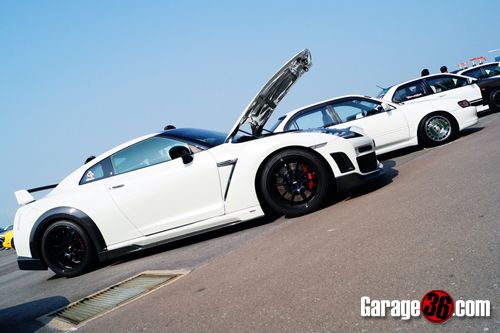 Correction, a Tommy Kaira'd R35.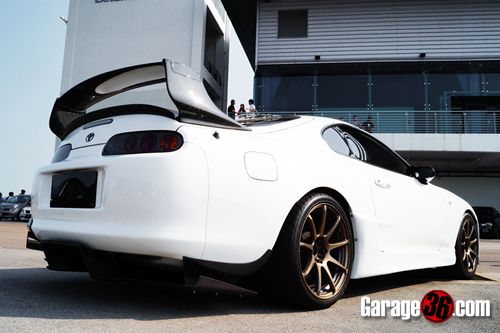 Another local unicorn, the last generation Supra.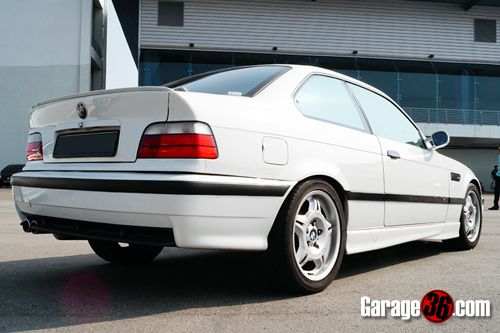 Some say, this is the best looking car ever. (Some meaning, me) Interestingly, this E36 Coupe was running a set of LTWs which i'm gonna slap on my own car too.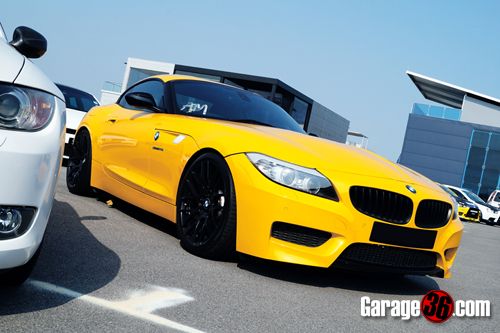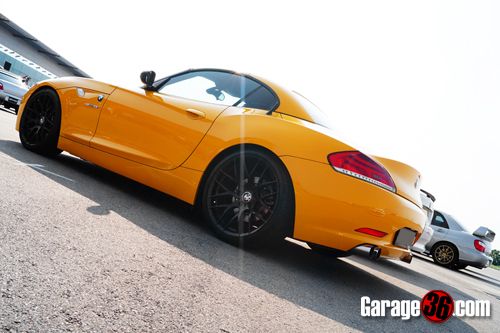 Can't go wrong with Atacama yellow.
M3?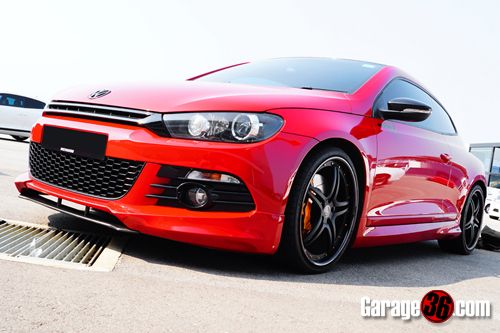 Awesome looking Scirocco with an awesome rear badge. REPRESENT!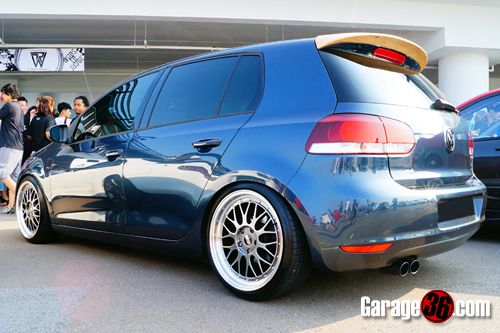 Love those BBS LMs.
Love little touches like this wood wrapped rear spoiler even more. Good stuph!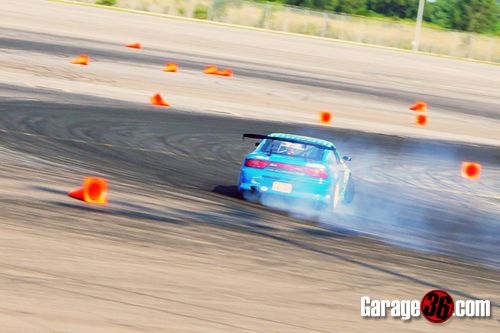 For the more motorsport inclined, there was plenty of dori dori or gymkhana action to watch. I'm more of an aesthetics guy so i continued looking at the cars on display.
Some preferred to shoot "other" attractive bits of the show.
I guess the heat was too much for some.
But not everyone!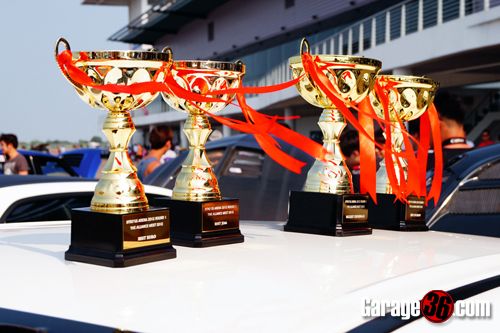 At the end of the day, prizes were given out to the more outstanding cars and with the sun still burning into my skin, i made a hasty exit to the nearest watering hole. Big props to the team over at
The Right Wrong
and
9tro
for putting together what is probably the best local meet EVER! What a great event. Let's hope there's more to come in the future.