Shuffling back a year or more, i found myself in the driver's seat of 3 different variations of the 1 series. Personally i'm a big fan of having big engines in compact cars, so naturally the 125i and 130i were my favourites.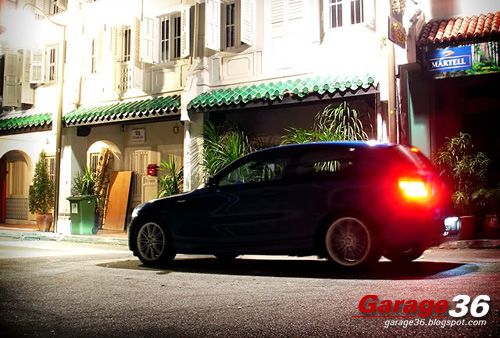 The 130i in particular ran like stink and darted around traffic so well it went almost all the way up my list of the best cars i've ever driven. Totally balanced with the perfect amount of power. If i could only have one car to do everything, that would be it. Enough space for my significant other and the dogs, enough pace to see off most cars on the road and great handling to put a huge smile on my face. (I guess by now, you'd realise this is my favourite 1er)
Read more about the 130i here »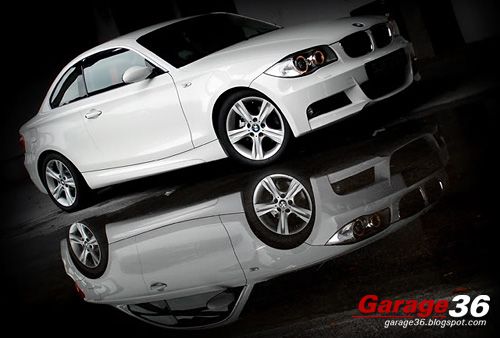 The 125i even though it came with the same engine as the 130i was slightly detuned and thus, seemed better off being a stylish cruiser then your local bruiser. With handsome sharp looks (especially in white) and a slightly softer setup, i yearned for an engine retune back up to 130i specs.
Read more about the drive here »
This 120i Cabriolet is a totally different ball game altogether, with a 4-cylinder engine up front, it was never destined to light up the streets, but girls somehow love it (And it managed to carry a 32" widescren LCD TV back home too).
Find out why here »