BMW's current generation X5 has been with us for a number of years already since the tail-end of 2006. Early this year, BMW revised the X5 with some very subtle aesthetic enhancements, some less subtle tweaks under the skin and a new branding scheme.
What used to be the BMW X5 3.0 is now the BMW X5 xDrive35i. Visually you'd be hard pressed to spot the difference. Some of these minute changes include a revised front bumper and airdam and a more pronounced front grille and bonnet treatment. Over to the back, the rear lamps, now come with two banks of LEDs.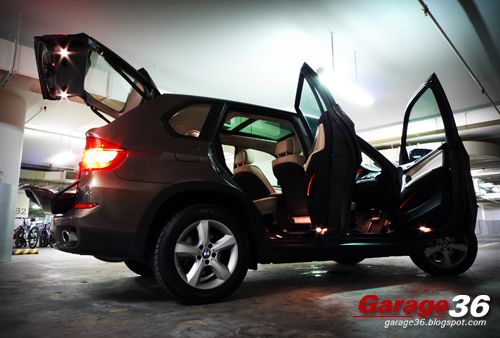 To be honest, it's really hard to tell the difference. The X6-alike front grille does give it a more masculine stance but overall, the X5 still retains its restrained look. Next to the slightly off-beat X6, the X5 cuts a more mature profile. It is this profile that allows the X5 to be a much more usable vehicle, interior room is fantastic, visibility is great and the double tail-gated rear hatch is a fantastic addition for those trips to Ikea or even for your puppy.
Under the bonnet though is where the biggest change happens, nail the throttle and hear 306 horses come to life from its 3.0-liter in-line six-cylinder heart. With over 2 tonnes to shove about, you'd need some torque, 400Nm's of the good stuff is readily available just above idle (1200rpm), able to propel this luxury SUV from 0-100 in a scant 6.8 seconds. That's proper quick. A Porsche Cayenne in similar price range does the sprint in 8.5 seconds, or 7.5 if you prefer to do the shifting.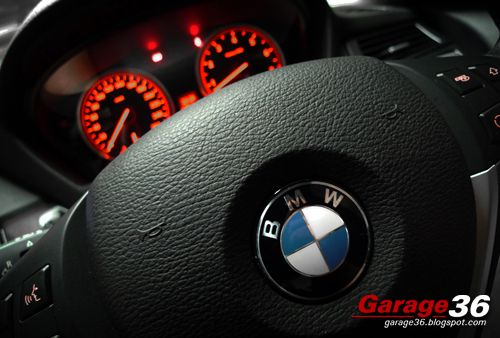 If you style of driving is slightly less enthusiastic, the X5's 8-speed autobox allows for relaxed comfortable cruising down the expressways in top gear. Overtaking maneuvers are as easy as spotting a gap in traffic, applying more throttle and next thing you know, your ahead of everyone else. It really is effortless but if you require really really rapid progress, hit "Sport" mode, drop a couple of cogs and engage warp.
As mentioned interior space is vast and airy with great all round visibility, a massive glass roof for those Sun worshippers and an optional third rows of seats are available for those needing to ferry their extended family around, those seated in the back get their own array of climate control knobs and buttons allowing them to enjoy in cool comfort the mightily impressive sound system.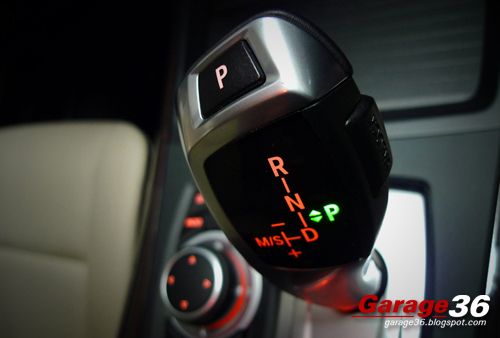 How does this massive 2tonnes of engineering handle around the tight and twisties? I've had my time with the X6 and the way that SAV carved corners was almost out of this world. The X5 does almost just as well but without that trick Torque-Vectoring system on the X6, just falls short slightly. But unless you are really pushing it, you wouldn't notice. With the added visibility over the X6, you'd adapt to the wide stance of the X5 much quicker and allows you to place the car on the road with more confidence.
This SAV is still heavy though, and the weight of the X5 as it goes from left to right can be felt, but body control is tight and allows you to keep the car well within limits through feedback from the steering, seat and various blinky lights from the dashboard. Like the X6 before, the X5 drives almost like a sportscar. You just sit in a much higher position.
I've had the pleasure of driving a diesel powered version of the X5 down some rural roads in Bali and it was a truly enjoyable experience. I had wrongly expected the X5 to be a handful around Bali's tight backlanes but it turned out to be a really easy drive. Active steering helps alot to shift a 2tonne monster around the small roads.
Overall, the X5 xDrive35i brings together a very very good package, it looks good, handles brilliantly, has considerable firepower under the bonnet and at the same time, is comfortable, really spacious and so very very usable (Something which cannot really be said of the more niche X6). A new one might be coming out in the not so distant future bearing BMW's new design language, but the current X5 should not be overlooked.