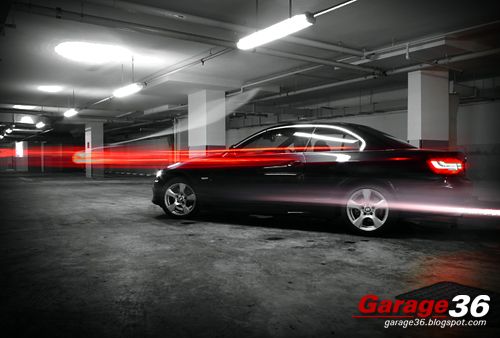 A car that needs no introduction, the BMW 3 Series cabriolet. This time, with 2 fewer cylinders which means over 30 grand saved from the next model up the range. We've all seen the car plying our roads and with many grey-imported 4 cylinder Coupes and Cabriolets, Performance Motors has now seen fit to include this model in the showrooms.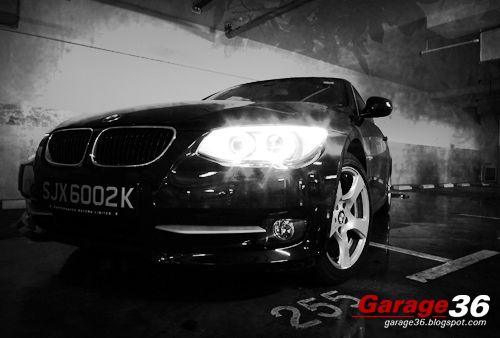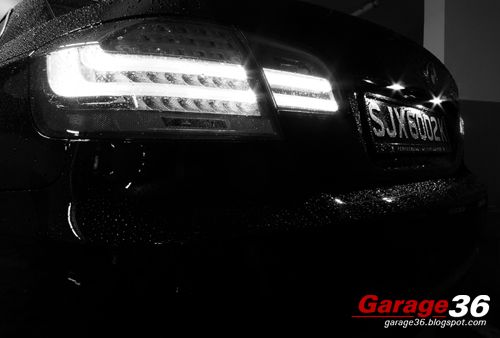 Hard to believe the basic design of the car is already 4years on and still going strong. The sleek lines are still there, but touched up and given a useful makeover to compete with new contenders in the segment. Crease lines on the bonnet, a new front bumper and LED rear lights are the most noticeable of these changes. Neat touches but the basic shape still remains largely intact. A giveaway to others that this car has the "less powerful" engine is the tiny single exhaust pipe peeping out from the rear.
The first time I took an E93 (geek speak for 3 Series cabriolet) out, it had a heart blessed with 3 litres of grunt and twin-charged for some extra spunk. It was also my first time driving the now famed N54 engine, and it just went and went and went. So it was quite an interesting experience getting back behind the wheel of a 3 Series Cabriolet, only now, with less toys (no iDrive), and a driving attitude that's a lot more "laid back".
If you enjoy looking at and comparing spec sheets on the internet, look away because there's nothing here to set your loins on fire. But let's be honest with ourselves, those looking to buy this car are not going to drive it like a bat out of hell. There's not point about me going on about how well this car handles, how when the engine starts it actually has a nice burble and how fast it gets to 100km/h. Not like it's legal... Right? Besides, big brother 335i will take care of those aspects without even flexing a muscle.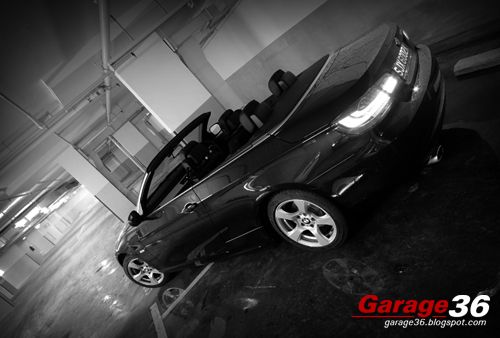 This car, with it's roof stored out in the back is meant for those looking for a cruise. Hit the little switch that brings the origami 3-piece roof down, turn up the music and waft down Orchard Road whilst moving as far away from any smoke spewing buses as possible. Those out there who scoff at people driving around humid and warm Singapore will never understand it until they've driven topless themselves. There's always the option of leaving the side-windows up and the air-con blowing at full-blast.
With numerous 3 Cabriolets always plying our roads does this car still pull in glances from the opposite sex? I never really got to find this out as my significant other was guarding the passenger seat, I suspect most ladies who do look in my direction would probably prefer taking over the drivers seat though. Probably imagining they are driving down to Tiffany's like Audrey Hepburn. Of course we all know, that is not possible because you can't park outside Tiffany's, Audrey Hepburn drove a Mercedes Pagoda, and there's only 1 Audrey Hepburn in the World, chances are, she's not residing in Singapore. But you get the picture. You might not be Audrey, but when you are behind the wheel, you might think you are. (If you're a girl that is, i'm a guy, so instead, I think of lovely ladies all squeezed into the back seats all ready for a day of Beach Volleyball in Sentosa)
There is one small problem with the car though, those tiny wheels. If you do buy this car, please bin those rollerskate wheels and fit a proper set of shoes. The BMW 320i Cabriolet then, an easy, comfortable and so very stylish car to drive, for very stylish people... As long as you put bigger rims...